Cyd Charisse's Height
5ft 6 (167.6 cm)
American actress, best remembered for roles in films such as Singing in the Rain, The Band Wagon, Silk Stockings, Party Girl, Meet Me in Las Vegas, Something's Got to Give, Tension, Sombrero, and East Side, West Side. An MGM Bio described her as 5ft 6 and 115 pounds. In a St Louis Dispatch interview she talked about dancing and height:
"When I dance with Gene Kelly and Fred Astaire, I have to wear flat heels. It was wonderful in 'Meet Me In Las Vegas' to dance with Dan Dailey. Dan is six feet four and I could put on four-inch heels with him and feel like a little girl. [Fred] doesn't look taller because he's so slim. Gene is about five nine, but when I'm on my points it makes a difference. Donald O'Connor is shorter than Gene. I've danced with Ricardo Montalban and he's six feet"
.
You May Be Interested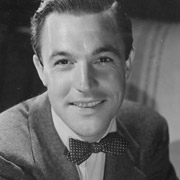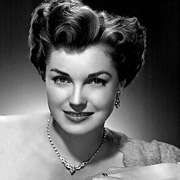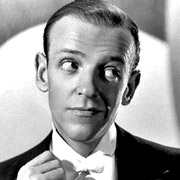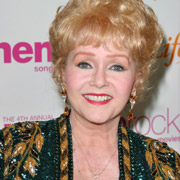 Add a Comment
31 comments
Average Guess (4 Votes)
5ft 6.5in (168.9cm)
Sandy Cowell
said on 28/Sep/18
She was supposed to have had one of the best pair of legs in the business! All that dancing must have kept her in tip-top shape. She was a classically gorgeous lady!
At 5ft6, she wasn't short for a woman of her era.
Ian C.
said on 19/Aug/17
Five foot six is taller than average for a woman. When you see Charisse dancing with Gene Kelly in Singin' in the Rain you have to wonder about Kelly's height, because Charisse is doing a lot of knee-flexing and limbo-leanng to make herself shorter.
In the fifties you couldn't get overt sexuality into a movie without running afoul of the sensor, and Charisse's style was a sneaky way to sex up a movie without being conspicuously vulgar about it. Some of her routines were similar to something you'd see in a burlesque theatre.
littlesue
said on 15/May/17
Leg length got nothing to do with height!! you can have long body/short leg ratio and short body/long leg. My two work mates both have 30 inch inside leg, one 5ft 2 the other 5ft 9
Scarlett Rose
said on 12/May/17
Cyd looked much taller. She had longer legs than Marilyn Monroe, so how could they be the same height? I thought Cyd was the same height as Jane Russell, if not taller.
Sandy Cowell
said on 20/Jan/17
Cyd Charisse is a legendary and beautiful actress and I remember reading that she had legs to die for! When she was dancing in those memorable musicals, her height of 5ft6 was well above average. Even now, it is an attractive height. I know lots of my friends' Dads had the hots for Cyd. I don't know about my own! I'll pop it into a future conversation, if I remember! I think he probably did...
thebigt
said on 23/Aug/15
just got done watching Singing in the Rain, what a gorgeous lady with fantastic legs wow!
Arch Stanton
said on 12/Dec/14
Rob can you add a photo and films Singing in the Rain, The Band Wagon, Silk Stockings, Party Girl, Meet Me in Las Vegas, Something's Got to Give, Tension, Sombrero, and East Side, West Side.
Just
said on 9/Jan/13
When I saw her in "Singing in the rain", I was so jealous of her extreme long legs...
Shadow2
said on 12/May/11
Esther was 5'8" to 5'8.5" (barefoot) in her movies, easily explaining why Cyd is about an inch shorter at 5'7". Esther's romantic lead in "Fiesta" was 6'3.5" John Carroll (not the 6'5" sometimes listed), and in heels she is very tall in her scenes with him.
robert
said on 5/May/11
Esther Williams is taller than Cyd (Richard Thorpe's films Fiesta,1947, and On an Island with You, 1948). Cyd is 5'6'' and Esther is 5'7,5''.
Shadow2
said on 10/Feb/11
The person I know who interviewed Cyd in the early 1970's has just reported back in. He says she was tall for a woman of that era, about 5'7" plus heels, alongside his legit 6'2" height. He said that most Hollywood stars he interviewed then were usually shorter than he expected, but definitely not Cyd.
Shadow2
said on 2/Jan/11
I saw the first half of 1954's "Brigadoon" on cable the other night, and Cyd in dancing slippers seems "just on" the same height as 5'7" Gene Kelly. How could she have lost 3" in just twelve years? ("Maroc Seven" was about 1966.) I know someone who also interviewed Cyd, but in the 1970's. Maybe they can add to the mystery here. Cyd's dancing rival Vera-Ellen was a legit 5'4", but Cyd was noticeably taller.
Ian Fawn-Meade
said on 16/Dec/10
Interviewed her for publicity on "Maroc Seven". Amazed how short she was, and how tall she looked on film with Gene Kelly. I guessed she was around 5'3" or 4" , no more.
Shadow2
said on 15/Dec/10
I've just seen the 1956 movie "Meet me in Las Vegas" and Cyd is barefoot in several scenes with legit 6'3" co-star Dan Dailey, just reaching his shoulder. Dailey is in shoes, so could have been closer to 6'3.5" alongside Cyd, and there is about an eight inch difference in height noticeable. Back in her 2.5" heels, she seems just under 5'10" with Dailey, 6'2" Paul Henreid, and 5'11" Jim Backus.
Lorenzo of the Night
said on 9/Dec/10
Just got done watching "Singing in the Rain", and Cyd was taller than Kelly...the picture that is linked in the comments shows them together in a medium close shot, and from the hips up. I'm betting he was on a box, or wearing lifts in that shot.
In the famous Broadway dance segment, where he first encounters Charisse, note the way they dance---it's choreographed beautifully, and artfully disguises their height difference. Now, granted, she's wearing a good two inch and a half inch heel in this sequence. Having said that, there's a lot of bending, crouching and so forth, that keeps them from ever being eye to eye during the routine. If you look closely though, as she stretches out in his arms, and he dips her, she IS obviously taller.
Kelly was oft cited as being 5'7", but I'd bet that the old publicists rule of "add two inches" was invoked. Fred Astaire was supposedly also five/seven, yet he was obviously taller than Kelly. People often also cite Debbie Reynolds lack of height next to Kelly---she is absolutely elfin, as is her daughter, Carrie Fisher, who is only 4'11".
Shadow2
said on 8/Dec/10
Cyd looked 5'7" in her 1940's and 1950's movies, but may have lost height in her later years. As well as appearing with Gene Kelly and Fred Astaire (both of them in the 5'7" barefoot to 5'9" in shoes range), Cyd made movies in the 1950's paired with tall actors, 6'3" Dan Dailey and 6'5" Rock Hudson. She never seemed short alongside these men. In a 1948 movie with 5'8" Esther Williams, she is only marginally shorter than her. Cyd was the true definition of "class"!
Adam
said on 15/Oct/06
I always thought she was around 168-170. So 169 could be right. How did the rumor of her being 175 even start?
Frank2
said on 11/Aug/06
I worked with Kelley, saw him many times and he was 5'7". And 5'6" for Cyd, I just don't know. I have several photos of her with actors who are not tall such as Fred Astaire (also 5'7") and she looks considerably shorter.
tommy
said on 10/Aug/06
on the same website (
Click Here
) there is a pic of her standing right in front of Marilyn Monroe - assuming they both wore high heels (as Monroe would have), they look exactly the same height. I think M.M. was in the 5'6'' range.
Debbie
said on 27/Jul/06
I've seen Gene Kelly in person several times and stood near to him. There was no way he was 5'7". I'm 5'5" and I would have thought he was very short if he had only been 5'7". 5'9" sounds right to me.
Frank2
said on 28/Apr/06
Dee looks about an inch or so taller. Fred Astaire was short and Cyd still looks shorter. I'd say Astaire when younger was no taller than 5'7". He only weighed about 120 lbs. wringing wet which made him appear taller. By the time I saw him in the 1970's he was about 5'6" if that. But he was an older man. He was still standing erect and was still quite thin. Watch Top Hat and you'll notice he's three inches shorter than 5'10" Edward Everett Horton. In the film Holiday, Horton is at least two inches shorter than 6' Cary Grant. In some angles he looks three inches shorter.
Frank2
said on 28/Apr/06
Cyd with 5'6" Donald O'Connor, 5'2" Rita Moreno and 5' Debbie Reynolds:
Click Here
Frank2
said on 28/Apr/06
With Fred Astaire:
Click Here
Frank2
said on 28/Apr/06
Next to 5'7" Gene Kelly:
Click Here
Frank2
said on 28/Apr/06
Here's Cyd in really high heels with Dan Daly and Gene Kelly:
Click Here
Anyone know who this taller woman is with Cyd?:
Click Here
[Editor Rob: dee turnell, but I think they were closer in height...maybe]
Frank2
said on 28/Apr/06
I'm now going to say I doubt she was even 5'6". Back when I worked with her on The Fall Guy she wore very high heels. I have a copy of that show and went back and ran it. In those heels she was still quite short next to Lee Majors who in his lifts was about 6'1". She was at least five inches shorter and those spiked heels looked like they were at least four inch, possibly even five inch. I now think she was no more than about 5'5".
Frank2
said on 27/Apr/06
My mom gave me a great book on MGM entitled MGM When the Lion Roars. In it I discovered a photo of Cyd with Greer Garson, Lana Turner and Ann Miller. All women are wearing what look to be similar height high heels and Cyd is shorter than Garson by at least three inches and about two inches shorter than Ann Miller. In fact she appears about the same height as Turner. I knew Ann Miller quite well since she was a good friend of my mom. She was about 5'7". I knew Garson was tall, but it surprised me to see that she was slightly taller than Miller and a lot taller than Cyd Charisse. The IMDb lists Garson as being 5'6", Charisse 5'7", Turner 5'3" and Ann Miller 5'7". I know that they got Miller's height correct and 5'3" sounds about right for Turner. But Garson had to be taller than 5'6" and Cyd had to be shorter than 5'7" in order for this photo to make any sense. Also there's several shots of Cyd next to Fred Astaire who wasn't very tall and in ballerina shoes she looks at least three inches shorter.
[Editor Rob: I thought 5ft 9 for charisse...anyway, yes the miller lady I think has always said she was 5ft 6.5 or 7.

Maybe Cyd's legs added to illusion of greater height?]
Frank2
said on 22/Apr/06
Kelly was 5'7". So was Fred Astair, Frank Sinatra and Bing Crosby.
anonymous
said on 21/Apr/06
I definately think she was about 5'7 or 5'8 back in the day but now that I think about it she must have shrunken over the years. That often happens when women age.
anonymous
said on 21/Apr/06
In the DVD commentary for singing in the Rain it was mentioned that Cyd was a little taller than Gene Kelly. Gene Kelly doesn't look any shorter than 5'6 to me so she must be at least 5'6.5 if not taller.
Frank2
said on 20/Apr/06
That's 5'10" John Ritter on the left and 5'10" film composer John Williams on the right so she must not be wearing really high heels. When I worked with Cyd on The Fall Guy which was in 1982 she was about 5'6". She wore four inch high heels in that episode and when I stood next to her I was about two inches taller, maybe three. She still had great legs and back in 1982 she was 61. I have no idea if she had lost an inch or two by then, but seeing how erect she was as well as fit, I serously doubt it.
Here's Cyd with her husband Tony Martin and Bing Crosby:
Click Here
Here's Cyd with (l to r) 5'3" Peter Lorre, 5'1.5" Jules Munshin, 5'5" Joseph Buloff:
Click Here
Cyd with 5'7" Gene Kelly:
Click Here
With Astaire:
Click Here
Thank God they never became dancing partners:
Click Here