Debbie Reynolds Height
5ft 1 (154.9 cm)
American actress, best remembered for appearing in films such as Singing' in the Rain, The Singing Nun, How the West Was Won, The Unsinkable Molly Brown.. Her official website gives her as 5ft, although in 1962 a Time magazine article described her as '5ft 1.5 and 100lbs'. Debbie herself said in TheLatest.co.uk
"I'm 5ft one"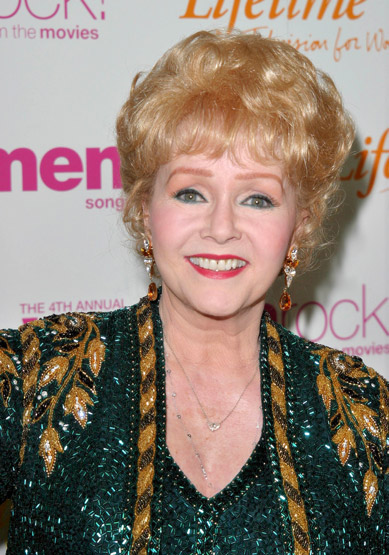 Photo by PR Photos
I'm only 5-ft. 1-in. tall and in this film [How the West Was Won] I work with Charlton Heston and Gregory Peck, both of whom measure well over 6 ft. They could have put me on a box but the director said he wanted to show my legs, so they dug holes in the ground, and whenever Chuck or Greg was supposed to embrace me, he stepped into the holes.
You May Be Interested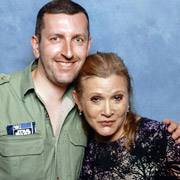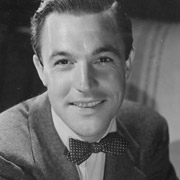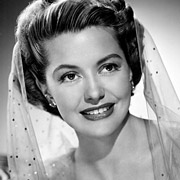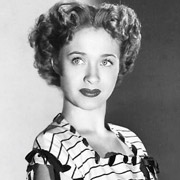 Add a Comment
22 comments
Average Guess (7 Votes)
5ft 1.29in (155.7cm)
Miss Sandy Cowell
said on 1/Apr/20
Debbie Reynolds was born 88 years ago today. Such a tragedy when she passed on at 84, so shortly after her daughter, Carrie Fisher.
RIP Debbie and Carrie XXXX 🕯️🕯️
Arch Stanton
said on 1/Jan/17
Rob can you add the classic Hollywood actresses tag?
Arch Stanton
said on 1/Jan/17
2016 has been a dreadful year for legendary celebs. Not many left now aside from Kirk Douglas and Doris Day!
Editor Rob: Arch, there was a long list I read and half the names I had already forgot passed this year...an unbelievable amount of well known celebs passed.
Sandy Cowell
said on 29/Dec/16
Staggeringly sad. She has gone to be with her daughter.
RIP Debbie, a Golden Great.
Wishbone
said on 6/Aug/14
I just wish Warner Archives would open their DVD doors to June Bride this fall.If this happens,I would stick it on my Christmas list because I just love this petite 5'1" sweetheart! She can still dance and sing beautifully,despite her coughing asthma and osteoporosis. She is sunshine all over and she also has had nothing but nice things said about her,just like Cathy Rigby,Melissa Joan Hart,Jane Powell,and 5'3" Debby Boone have. Even snagged The Singing Nun last year on Dec.14 on a "box lunch" with Boys Town. Sweet love to Debbie!
Greg Lehmann
said on 20/Jun/14
One of the nicest performers I've seen.Maybe not in person,but this 5'1" "sugarpop" is so sweet and pretty.Talks softly,though,due to her severe coughing bronchial asthma,but just catch one of Debbie's movies,you'll feel how happy she is in them! Pretty in gowns or slacks,she just makes you happy!
little sue
said on 1/Sep/13
She was always about an inch shorter than Liz Taylor in all their photos together so I would have said 5ft 1 in her prime but seeing her now about 4ft 11.5
Arch Stanton
said on 30/Aug/13
Nah she's about 4 inches shorter than Gene Kelly in heels so this is probably more likely than 5'2".
Arch Stanton
said on 30/Aug/13
I take that back, she's below his eye level even in big heels. Seems about right.
Arch Stanton
said on 30/Aug/13
Doesn't look quite that short next to Kelly. She had on big heels though.
Lina
said on 2/Dec/12
I met Debbie in the early 80's when she performed at the Mill Run Theater in Niles, IL (suburb of Chicago). She posed for a picture with me and she was so much shorter than I that I kicked off my shoes and stood in my bare feet. Debbie was still in her high heels from the show, I am 5'4" tall and she is still 1 to 2 inches shorter than me in the picture. I still have that picture hanging on my wall today. Debbie is one of the hardest working, least complaining star in Hollywood; she is total class!
Gregory lehmann
said on 10/Jun/11
It's easy to love 5'1" Debbie Reynolds.With her warm,sunny attitude,Debbie's always happy,even when her coughing asthmatic bronchitis kicks up. But,happily,Debbie now coughs softer and more gently when her asthma acts up,although,unlike most asthma sufferers,Debbie seldom wheezes when she feels her asthma coming on.(If Debbie does wheeze from her asthma,it's a soft wheeze.) Debbie is a nice "girl next door" type oerformer who just makes you smile. Love you,Debbie!
Gregory lehmann
said on 12/May/11
Sweet and pretty Debbie is "just right" at 5'1",and a calm,comfortable weight (104 pounds) for a small framed,small boned woman.She's cute and doesn't let her coughing asthmatic bronchitis stop her,but moving to Phoenix,Arizona helped Debbie calm her severe hacking coughs from her asthma. (Phoenix's desert climate helps with Debbie's asthma,but a cold causes Debbie's cough to get out of control.)
gregory lehmann
said on 9/May/11
"Just right" at 5'1",even despite Debbie's severe coughing asthma. Still sweet,just like she was in her cute WB and MGM musicals. At least,Debbie calmed the coughing from her asthma.
Mister Lennon
said on 18/Sep/08
Click Here
Looking the same than Liz Taylor or maybe slightly taller. But yes, i think that she is in the 5'1 and a half range or maybe a weak 5'2.
Brad
said on 18/Sep/08
She said 5' 1.5" tonight on Coast To Coast.
Mister Lennon
said on 16/Sep/07
I would say that she was minimun 5'2. I have seen many pics of her with Liz Taylor( they were friend in their youth and there are tons of pics of both together), who is a clear 5'2, and they looked the same, maybe Debbie being slightly taller. I would say that Debbie was 5'2 or 5'2 and a half.
steph
said on 15/Sep/07
dana....you speak the truth! so many untalented people seem to be taking over the media today : /
dana
said on 28/Mar/06
Wow, even though you never spoke with her atleast you were able to see her and look on top of her head. I have yet seen any celebrity and seen any of their top of heads. I would love to meet debbie reynolds she is my favorite actress. I think she was so cute when she was young. I would like to be in hollywood someday so I can meet all the popular actors and actresses that were famous back then and that are old now. Because I think people back then were more talented then the famous now!!
Frank2
said on 9/Mar/06
Unfortunately I never spoke with her. That day she was in a hurry. Those were the days when one would occasionally see stars standing in line at the MGM cashier's window. One day there was a check for $1 million dollars made out to Elvis Presley. He didn't stand in line, but had an assistant pick it up. That assistant showed me the check and needless to say I was flabbergasted!
dana
said on 8/Mar/06
Wow, that's so cool you stood next to her before. I never met her because I wasn't born at that time but she's one of my all time favorite actresses!!
Frank2
said on 7/Mar/06
I once stood in line with her at MGM. We were getting our checks. She stood in front of me and I noticed she wore flats. I could look down onto the top of her head! I'd say she's closer to 5 feet even.