Daniel Tosh's Height
6ft 3 (190.5 cm)
American comedian. He said on his twitter "I'm 6,3", but also claimed "6'3 & 3/4" barefoot".


You May Be Interested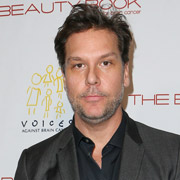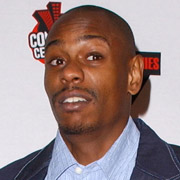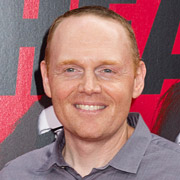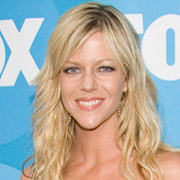 Add a Comment
34 comments
Average Guess (17 Votes)
6ft 3.01in (190.5cm)
Jeb
said on 5/Oct/20
He just had a video on his YouTube channel where he looks max 6 feet 2 inches. He was back to back with horrible posture with a woman claiming 6 feet 5 in possibly 6 feet 4 in
191 cm Jason
said on 15/Feb/20
What the hell I thought he was like 5'10' but he's never standing next to anyone on his show so there's that.
Bwk
said on 16/Feb/19
I think he probably measures a little over 6'3'', maybe 6'3''1/8ths or 6'3''1/4ths.
Mickie
said on 13/Sep/18
He did say in a bit how he was 6' 4 1/16"... I don't believe he really is though. And he's claimed 6' 3" in the past, I think that's the most he is.
Kevin Bg
said on 8/Jul/18
How long do you think his head is?

Editor Rob
A chance of a little over 10 inch
Rampage(-_-_-)Clover
said on 29/Apr/18
Rob, any validity to that 6ft3¾ claim?

Editor Rob
Wouldn't have guessed he was that tall barefoot...but in a simple sneaker like converse, maybe he is.
bob
said on 5/Oct/17
this week he said he is officially 6'4" and 1/16th" barefoot
Drew jackson
said on 26/Jan/17
In a picture next to Harland Williams he is well over an inch taller than him, when Harland is 6'2
S.J.H
said on 7/Dec/16
Shorter than rob paul. Lol
Drew Jackson
said on 24/May/16
I met him and I'm 6'2. We're identical in height
TheReportOfTheWeek
said on 20/Mar/16
Hello and welcome to another report of the week. The other day I had the pleasure of meeting Daniel in person and I can definitively say that he is at least 6'5". Thank you for listening.
Bigfoot
said on 15/Jan/16
He's about 6' 0" tall. I saw his TV show once.
5'10 guy fighter/killer
said on 28/Jul/15
weakest guy over 6 foot for sure. He can be 7 foot he's still weak As f...
Gx79
said on 24/Jul/15
Rob know he claimed 6'4 on his show tosh.0
Matthew
said on 18/Jun/15
He's not 6'3.75", he's 6'3" flat at most.
ABC
said on 23/Jan/15
I'm 6'4/170, 10% body fat...and I'm about his size, although in his recent season he looks like he has a little more chub on him than earlier years, also doesn't look to have much muscle. I'd bet he's around 170 lbs.
Oliver
said on 25/Nov/14
I believe completely that he's exactly 6'3" and 163 pounds. For instance I am exactly the same height and weight as him but I am built slightly different as I have bigger shoulders and a longer torso and shorter legs. I am also 2% body fat and that can make a difference. I have had my fair share of insults saying I'm hella skinny but then again I'm stronger than I look and I'm 6'3 at 18 so I'm fine. But in a nutshell its hard to judge by photos you have to compare someone to someone else to accurately judge. And even though I have an eight pack and he doesn't I still think he weighs 160's because even though he's skinnny he might not have the most muscle therefore he doesn't need to have no fat to look skinny. He's just light and has a fast matabolism
Concerned 181 cm
said on 10/Oct/14
"You're not 6'4, you egomaniac!"
Rusty
said on 19/Sep/13
I am his height and weigh 170 and people tell me i look like a toothpick at times
Jared
said on 3/Sep/13
I believe his weight claim. I'm the same height as him and would look fat if I crept above 145 lbs. without lifting.
Tempest
said on 25/Aug/13
I think he's 6'3" ~180 pounds. He looks full 6'3". He has a bit of a belly when I see his show, which he seems to find some reason to take his shirt off for in every episode lol...
Mathew
said on 24/Aug/13
I never got more than a 6'1" - 6'2" impression of him from his show. I still think is likely to be under 6'3".
Rusty
said on 24/Aug/13
I am his height and 170 lbs and look about the same size as him. His weight claim may be legit.
ReeveisSuperman
said on 7/Aug/13
Yep, 6'3" is right ..saw his act in person and shook his hand.
Masanori
said on 7/Apr/13
Just looking at his proportions on the show, this was my guess. I was never very good at judging height before due to differing body shapes/head sizes, but I've gotten much better.
It's also easier to accept how tall other people are now that I'm taller and not so sensitive about my height. Hurray for late growth spurts XD
SolidSnake
said on 15/Mar/13
@Tempest he said 163lbs himself in his stand up 'happy thoughts'. Its possible he understated to add impact to the joke though. Maybe hes 170 but 180 seems to high, he is still lanky.
Tempest
said on 12/Mar/13
Daniel Tosh is not 163 pounds rofl... 180 is my guess.
SolidSnake
said on 13/Feb/13
163lbs isnt anorexic at 6'3''. Its pretty light, Im 6'0'' 150lbs and nowhere near anorexic. It depends on your bodyshape and frame.
Donkey
said on 10/Feb/13
6'3" sounds about right. I'm curious how much he weighs though. If he's really 163 like he said, that he sure is anorexic.
SolidSnake
said on 2/Jan/13
Don't lanky guys usually appear taller than they really are? Tosh says he is only 163lbs
SolidSnake
said on 31/Dec/12
Either 6'2'' or 6'3'' for sure
Mathew
said on 31/Dec/12
He's been consistent about claiming 6'3". He can look 6'2" - 6'3" range.
Ace
said on 31/Dec/12
I agree Trent, i never saw him as a particularly tall guy, then i saw some photos of him next to some celebrities, and it became apparent how big he actually is.
Trent
said on 29/Dec/12
For some reason I never thought he was a tall guy, but I just looked at some pics of him on GettyImages and he's around 2 inches taller than a 6'1 listed guy called Kevin Scot Richardson and has around 3 inches on the apparently-6' Louis CK.
So he probably is about what he claims.