Desmond Llewelyn's Height
6ft 2 (188 cm)
Welsh actor best remembered for his role of Q in the James Bond series of films. In a 1939 actors directory his height was being described as
"6 feet 2 inches"
.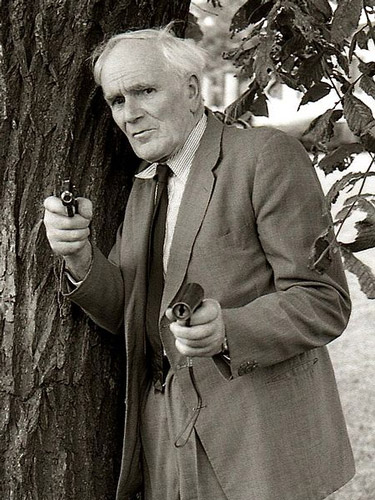 Photos via Wikimedia Commons / PrPhotos
You May Be Interested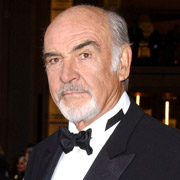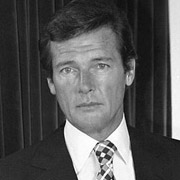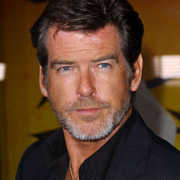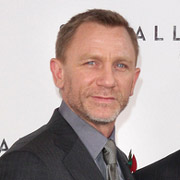 Add a Comment
17 comments
Average Guess (7 Votes)
6ft 2.25in (188.6cm)
Jug
said on 13/Feb/21
He was the same height as Connery if not a smidge taller in all the early Bonds. Sometimes he could look a little taller than Moore. He did lose a lot of height it seems. Looked about 5'11 with Dalton and maybe 5'10 with Brosnan at the very end. A solid 6'2 as a young man is likely.
berta
said on 6/Feb/21
he already had bad posture and looked like he could have lost a fraction in the back in the first bond movies. this guy looked same height as sean connery with bad posture. i actually think if one of them was the taller one back at prime it could have been this guy. i can believe 188,5 peak. later in pierce bronsna era he wasnt mutch over 6 feet.
Sinclair
said on 28/Aug/20
Rob, would you agree that Desmond Llewelyn was a stronger 6'2" than Sean Connery?

Editor Rob
I don't know about that, I'd need to see him in 30's again.
Sinclair
said on 6/Aug/20
In From Russia With Love and Goldfinger, Llewelyn seems to be taller than Sean Connery, who many of us have at 6'2" or a bit under. I'd argue 6'2.25" for Llewelyn at his prime, he was nearly fifty when he started with the Bond films, so he could have started to lose a very small bit of height by then and his posture was far from perfect, particularly in Goldfinger.
movieguy
said on 5/Nov/17
I agree Bugsy with the height loss thing. Such and such an actor was 6'4'' when 25 yrs old but has dropped to 6ft even by the age of 60. Doesn't work like that. More likely the actors height was exaggerated to start with. In my understanding men usually lose an inch over time and if they live into a very advanced age maybe 2 inches. I suppose health issues may have an affect in some cases though. The incredible shrinking celebrity is mainly a myth actors heights are routinely exaggerated, thus accounting for why actors supposedly suffer much greater height loss through ageing than ordinary people working in more physically demanding jobs.
Bugsy
said on 1/Aug/17
Judging by the 70's Bond movies, he was the same height as or a tiny bit shorter than Roger Moore so about 6 ft. At that time he was more or less 60 so that's close to his peak. I must admit I can not know how tall he really was in 1939 (did the "actors directory" know his precise barefoot height in the evening?)
There seems to be a persistent false belief all over this site about age-related height loss. The phenomenon is real, but it occurs MUCH later than is widely believed. My grandfather was 5'9" as a young man and he was STILL 5'9" at well over 60 years old. He only started to shrink when he retired for good, which was years later. So anyway, no, you don't lose several inches between the ages of 20 and 60 - actor or not.
Rampage(-_-_-)Clover
said on 1/Jun/16
Looks at least 1in taller than Moore here!
Click Here
Rampage(-_-_-)Clover
said on 10/May/16
Similar range to Connery at peak. Both were not under 6ft2...
Rampage(-_-_-)Clover
said on 31/Mar/15
He didn't look anywhere this by The World Is Not Enough.
His death was tragic
Tunman
said on 10/Mar/15
More like a weak 6'2 peak
Of course I watched him only in the Bond films but still he looked roughly 5'11 range with Brosnan maybe 181 tops.Has he lost 3" by 1995 aged 80?hmmm...
possibly 6'1.5 could be more accurate,Rob?
Connor6ft
said on 8/Mar/15
Rob I think you should put 6ft 2 as Desmonds peak height, he shrunk to 6ft when he was in the bond films with Roger Moore and Pierce Brosnan.

Editor Rob
when someone dies I just put them back to their peak height.
Paul
said on 28/Dec/14
Probably about 187cm peak, 183cm Roger Moore period, 181-2cm with Pierce.
What a guy....
https://www.youtube.com/watch?v=DRoIohXDz-c
Sam
said on 22/Dec/14
I actually had no idea he was this tall but pictures show that he was at least equally as tall as Connery.
Arch Stanton
said on 21/Dec/14
I get what you mean with aristocratic looking, he looks like he could have played Lara Croft's butler or something yeah.
Rampage(-_-_-)Clover
said on 20/Dec/14
Rob, who do you think was taller in their prime Connery or Llewelyn?

Editor Rob
hard to tell, probably within a little bit of each other.
Arch Stanton
said on 20/Dec/14
OK so we have Q now, and we have R (Cleese), how about M :-)? Bernard Lee would be worth adding at some point, and unlike Q was also known for others roles, he was superb in films like The Third Man, Battle of River Plate and The Purple Plain (opposite Peck). Got a good look at him in The Purple Plain next to Peck and somewhere in 6'0.5-6'1" range looked accurate. By Bond though I think he'd lost a bit and looked more 6' flat with Roger Moore I think. 6'0.5" I think would be the best shout. I can't remember if Lee stood next to Orson Welles in The Third Man though.

Editor Rob
6ft 0.5 could have been possible
Arch Stanton
said on 20/Dec/14
Nice one!! Yeah he did look a proper 6 ft 2 in his prime. I frequently spot him as a younger man in minor parts in some 40s and 50s movies. The Lavender Hill Mob and Hamlet for instance. I think it's only worth mention his role as Q though.

Editor Rob
I think that's a kind of 'role for life' part he got.