Douglas Fairbanks Jr's Height
6ft ½ in (184.2 cm)
American actor best remembered for roles in films such as Gunga Din, The Prisoner of Zenda, Sinbad the Sailor, Little Caesar, Angels over Broadway, A Woman of Affairs and The Dawn Patrol. In the 1930's he was described in the press as both 6ft and 6ft 1 with a weight of 170 pounds.


You May Be Interested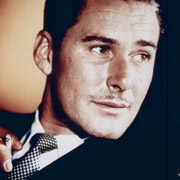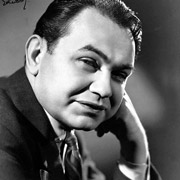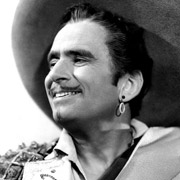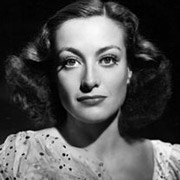 Add a Comment
10 comments
Average Guess (6 Votes)
5ft 11.71in (182.1cm)
wishbone
said on 14/Oct/18
Soon after Warner Archives brought out Wall Of Noise to DVD in 2014,what went through my mind was,"Chase A Crooked Shadow will be the next Warner Archives DVD premiere." Jackpot! (Earlier,I predicted Andy Griffith's Onionhead comedy about the United States Coast Guard,which my 6'7" brother in law Dennis Crowley served proudly for 20 years,would cross the DVD finish line. It did. I nailed it in 2016 and it set up Walt Disney's The Boatniks,another Coast Guard comedy,to be on my 2018 Christmas list.) Sure enough,both Wall Of Noise and Chase A Crooked Shadow arrived for my 2014 Christmas list. (This year's Christmas lineup also includes The Lights Of New York,blasting to DVD Sept.4. And FINALLY Nov.20,Quick Draw McGraw hits DVD following a nasty copyright infringement suit WB filed in 2008 claiming Hanna Barbera stole the idea for Quick Draw McGraw from Lawman.) Fairbanks starred and directed the murder mystery,but 6' Fairbanks made two costly errors in his career. 1) As What's My Line panelist in 1956,he asked mystery guest Charlton Heston if he ever played an ape in a movie. The Northwestern University graduate ("Brady Bunch" star Robert Reed and "Perry Mason" "swing hurler" Wesley Lau are Northwestern graduates as well.) told Fairbanks "no" and on the next clue,WML "ace" Arlene Francis nailed Heston. (He did though scream "Take your stinking paws off me,you crazy ape!" in The Planet Of The Apes.) 2) In Chase A Crooked Shadow,Doug swore viewers not to reveal the ending,but he gave it away! Still,Chase A Crooked Shadow is stunning. (It was previewed on a 1958 Auntie Mame Warner Brothers "A Night At The Movies" tape with No Time For Sergeants and Hook,Line,And Stinker,starring The Road Runner (Beepius Beepius) and Wile E. Coyote (Anorexius Nervosius.)
Rampage(-_-_-)Clover
said on 21/Apr/17
Rob, who do you think was taller Fairbanks or Gable?
Editor Rob: Rampage, at times I think Fairbanks Jr can give a slightly taller impression.
Steve
said on 11/Dec/14
In the photo with Hudson and Peck he's satnding behind them with the camera photographing upward. He really doesn't look that short considering. I think a solid 6'1" in his youth. And dropping down by perhaps half an inch by the time of that photo. So Hudson at 6'4" was three and half inches talker while Peck was two and a half inches taller. And that's just about what I see in that photo.
Sam
said on 10/Dec/14
Between Rock Hudson and Gregory Peck, he looks under six foot maybe but is older possibly with height loss and is not as close to the camera as the other two.
Click Here
Sam
said on 3/Dec/14
Here's Jr. with his dad, looking about 5-6 inches taller.
Click Here
Sam
said on 1/Dec/14
The same is true (not having a pic on his own page) of Errol Flynn.
Arch Stanton
said on 1/Dec/14
Rob on the "you might be interested in" thing above there's a photo of Edward G. but not one in his article. Can you add one? The 5'4.5" also needs looking into!!
[Editor Rob: I've still to look at his height again, but I'll add that photo on his page.]
Arch Stanton
said on 1/Dec/14
Good to see it up!! Yeah I think he looked a bit shorter than Massey and about the same height as Reagan. 6'0.5" I think is the best listing, although sometimes he could look nearer 6'1".
Gonzalo
said on 1/Dec/14
He looked tall, around 1`85, unlike his father. There are pics of him next to very tall people like Rock Hudson, Gregory Peck or Jeff Goldblum and Fairbanks doesn´t look very short next to them
Sam
said on 1/Dec/14
This listing fits him pretty well. Good to have another father & son pair on here.