Emmanuelle Chriqui's Height
5ft 3 (160 cm)
Canadian Actress best known for roles in movies like Wrong Turn and You don't mess with the Zohan. On tv played Sloan in Entourage. In an Omaze video she mentioned her height, saying she was
"Five foot Three and a half"
.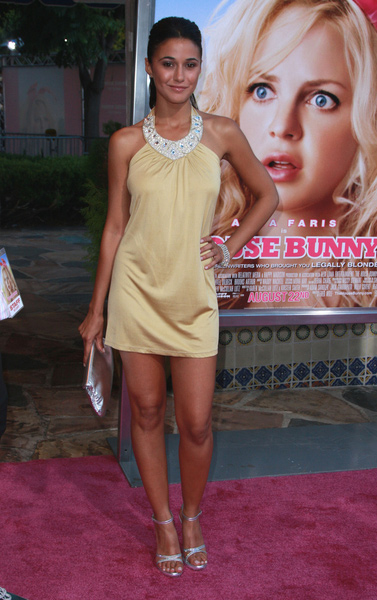 Photos by PR Photos
You May Be Interested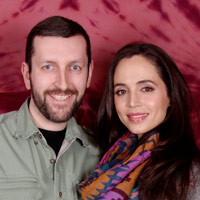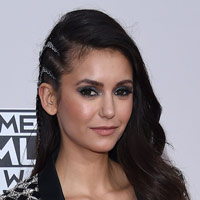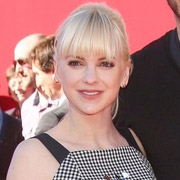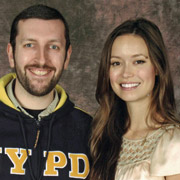 Add a Comment
29 comments
Average Guess (7 Votes)
5ft 2.43in (158.6cm)
anca
said on 4/May/20
1.56
Timson
said on 26/Dec/18
I'm 6-3 and this height is my favourite for a lady. She's beautiful
marc
said on 17/Oct/17
on the 00:52 mark she claims to be 5ft 3.5 ;)
Click Here
Editor Rob: I will mention it at the top, thanks for pointing it out.
marc
said on 17/Oct/17
dont care about her height but she es way too beautiful!!
Sean73
said on 9/Dec/15
Wow! I thought she was at least 5'6". She is another girl that has the Bo Derek effect where from a distance a woman like her looks taller than their height. When Emmanuelle stands next to others we know are 2" to 3" inches taller, she does look the 5'3" Rob is claiming her to be. Amazingly hot woman!
Amaze
said on 7/Jun/15
Hot
Saw her on Jimmy Kimmel
Nice size lol and face
Good height for girl
160-5'3
Heightgirl
said on 16/Oct/13
She looks closer to 5f1 to me. Next to 5f1 Venessa Hudgens and Kristen Bell she looks the same height or a bit less at other angles? I doubt she is less than 5f1 though.
Click Here
Click Here
Click Here
Click Here
marla singer
said on 2/Oct/12
She has quite long legs and a very lean body, I thought she was 5'4".
Heightgirl
said on 15/Jan/12
Silent d, Emmanuelle appears taller because she is thin but maybe she is a bit taller at 5f1.5 or 5f2 max.
Silent d
said on 29/Dec/11
I thought jenna was taller. In zohan next to adam sandler she looks 160cm. She might be petite at 5 foot 2 though. No way she is 5 foot 1. That is too short. Her proportions are bigger than hilary duff, kristen bell and hayden pannetiere. 5 foot 2.
Heightgirl
said on 10/Dec/11
I found some pics of Emmanuelle with 5f1 Kristen Bell who is in half inch platforms and she looks a bit taller.
Click Here
5f1
Click Here
Click Here
I thought she was taller but seems to me that she's only 5f1.
Heightgirl
said on 9/Dec/11
Seems to me that Emmanuelle is probably around 5f1 because in a photo of her together with 5f4 Kerry Washington, Kerry looks 3 inches taller than her. Chriqui's got mad platforms on too and she's still smaller.
Click Here
Cindy
said on 17/Oct/11
5'3 isnt short for a woman. It's only an inch below average, just like 5'9 for a man.
Evan
said on 19/Jul/11
Even if Emanuelle was 5'1" she would be hotter than a lot of women who are 5'7" or 5'8" especially ones that you douches can get!
Jess
said on 29/Jun/11
I was next to her...I am 5'7 she had massive heels on and was still sooo tiny! There is no way she is even 5'4-under 5'4!!
Mel
said on 19/Jun/11
Here: Jenna Dewan says herself that she is 5"2. (
Click Here
)
And here is a picture of her next to Emmanuelle Chriqui, and Jenna is wearing high heels, so I'd even give Emmanuelle 5"4-5"5
(
Click Here
)
ben79
said on 21/Mar/11
Zohan, you said that as though being 5f3 is a bad thing..."but it didn't detract beauty from Emmanuelle. I think shorter girls are cute. 5f3 isn't too short for a chick. 5f1 is too short.
C
said on 19/Feb/09
5'3" would be about right. This is in Zohan with Sandler (5'10") and Tuturro (6'1").
Click Here
Bunny
said on 3/Feb/09
When i saw she in Wrong Turn, Eliza Dushku who is 5'6 was taller than she. Emmanuelle is less than 5'3, I think she's 5'2 or almost 5'3
Anonymous
said on 1/Mar/08
going off of entourage, i think shes 5'2
Dave
said on 9/Sep/07
jeez, 5'5 or 5'6? What are you ppl talking about??? If you take a look at the photo that Real posted, she's standing with her heels on right next to Kevin Connelly(the one in black suit), who's only utmost 5'5 and Emmanuelle is still about 1.5~2 inch shorter than him. I don't even buy her 5'3, I'd say 5'2 would be utmost
Real
said on 16/Jul/07
okay, so i retract my last comment
she is definitely shorter than i thought
Click Here
anonymous
said on 10/Feb/07
In Detroit Rock City, Natasha Lyonne wore 5-6 inch heels, while Chriqui had on 2 inch heels. I give Emmanuelle 5'6 because she towers over petite Lyonne, who looks to be 5'2.
Jen
said on 12/Jan/07
I agree with the person who says that Emmanuelle has got to be about 5'5 because she looked almost as tall as Edward Furlong in The Crow film and he is 5'7 and she looked just about one inch shorter. So there is NO WAY she could be 5'3.
dmeyer
said on 15/Sep/06
i met her she look about 160 cm
ashley
said on 14/Sep/06
ya she was good 2 or 3 inches shorter than Eliza Dushku in Wrong Turn so its right.
Coffeecakes
said on 27/Aug/06
Wow, she is that short? I would have thought she was at least 5'5. She seemed the same height as Eliza Dushku in Wrong Turn. That would either make Emmanuelle taller, or Eliza shorter than what you have them.
Anonymous
said on 17/Dec/05
I've seen her. She's no more than 5'2!
Anonymous
said on 7/Dec/05
She is wearing 4-inch heels at the premiere of In The Mix and was still shorter than Usher by about 3 inches!