Frank Grillo's Height
5ft 9 (175.3 cm)
American actor best known for roles in TV series like Blind Justice, Prison Break and Kingdom. In film he appeared in The Purge:Anarchy, The Grey, Captain America: The Winter Soldier and Warrior. In EmpireOnline he mentioned his height, claiming
"I'm about 5'10" and a half, but Jimmy Cagney was tiny - the size of my wife"
. In another interview he said
"I'm a regular guy, I'm barely five/ten! I'm not a big dude, I'm not The Rock"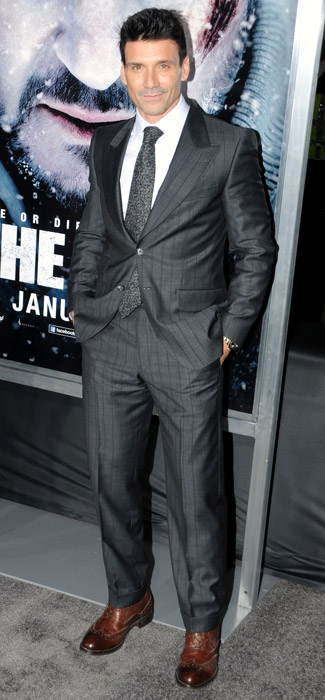 Photo by PR Photos
Liam's 6' 4" and I'm 5' 10" with shoes on, so I had them build me a mound of snow a foot tall so it looks like I'm almost as tall as him. I wasn't going down like that. He's gigantic. It's not fair that anybody should be that tall.
-- EW.com
You May Be Interested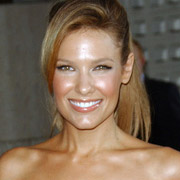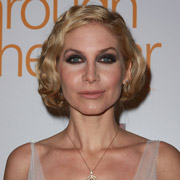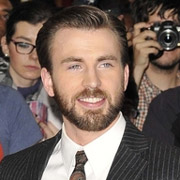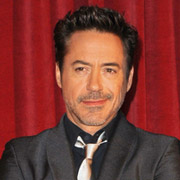 Add a Comment
73 comments
Average Guess (42 Votes)
5ft 8.8in (174.7cm)
Editor Rob
said on 6/Mar/21

Grillo came out with another quote, this time 5ft 10 with shoes on.
I think finally he got it right!
Genau 5ft9 7/8
said on 13/Feb/21
Rob how likely is it that he measured 5ft9 1/2 earlier in the day and rounded to 5ft10 and 5ft10 1/2 is simply his height in slightly thicker 1.4-1.5 Shoes

Editor Rob
generally I think he can pull off looking in 5ft 9 range, but maybe his 5ft 10.5 claim is in boots.

Certainly his two claims don't add up...
Genau 5ft9 7/8
said on 13/Feb/21
Rob maybe a weak 5ft9
Fabrizio
said on 29/Jan/21
He is 175,5
slim 6'1
said on 22/Jan/21
Weak 5'9" like Paul Rudd
slim 6'1
said on 10/Jan/21
174cm zone 👍
Dunnowhy
said on 3/Jan/21
Just watched kingdom and kept getting distracted by this guys footwear. Especially when I saw rare scene with him wearing trainers (Air Max 90s)instead of massive healed boots and I noticed how high his ankle crease was in them (I also wear alot of these particular trainers myself. Anyway, I think the images of him and Buakaw show quite clearly he can't be anymore than 173cm / 5'8".
Chris Junior Hernandez 1990
said on 25/Dec/20
I am sure he was 5'10 1/2 with 2" cuban boots. Really do not have the proper proportion of any 5'9 guys like many legit 5'9 guys by listed by Rob. He often wear thicker footwear in movies that can easily being exposed. At 55 now Frank is a action star also did his own stunt so probably going to be 5'8 very soon as more injuries counter back on his upper body.
Rampage(-_-_-)Clover
said on 14/Dec/20
A bit over 5ft9 is more likely than under and his claim could be in shoes
Linke
said on 14/Dec/20
Rob, could he clear 5'10 in the morning? To me he looks like a guy who measures 5'10 first thing in the morning and maybe 176-177 cms range as day progresses.

Editor Rob
he's got a chance of hitting that mark, can pull off solid 5ft 9 quite often.
elvis
said on 5/Dec/20
actually change my mind i will say 176.5 cm mornig and 174.5 cm night so he is about 5"8 3/4 to 5"8 7/8
elvis
said on 1/Dec/20
he looks like a 5"9 1/2 to me like 178 cm mornig 176 cm night
Bobadob
said on 20/Oct/20
5-8 imo. He's shorter than you think.
Hotpots
said on 31/Aug/20
Loves his shoe enhancements
bernno
said on 17/Jul/20
He is appearing in the 5th season of Billions now. He is always wearing boots with a big heels and also has his hair styled in away to give the illusion of some extra height in order to probably "gain" another 1.5-2 inches in height.
One of the most height aware people that I have seen so far.
Rampage(-_-_-)Clover
said on 12/Jul/20
I always figured Hardy would measure taller
Rampage(-_-_-)Clover
said on 4/Jul/20
Really don't think this guy has lost height. He doesn't look a day older than 38
Rampage(-_-_-)Clover
said on 3/Jul/20
Rob, who do you think is taller Grillo or Hardy?

Editor Rob
Frank claims a taller height, but he might indeed be a strong 5ft9 range
IdoubtIt
said on 28/Jun/20
Just do a google search for Frank Grillo and Tom Hardy. He is noticeably taller than Tom Hardy. He also looks an inch under Anthony Mackie who is listed as 5'10" here. I'd say 5'9 1/2 WITH shoes. Tom Hardy is not 5'9" and probably at most 5'8" with regular shoes.
Chris Junior Hernandez 1990
said on 24/Jun/20
When a weak 5'9 Frank in 2.5" lift he think 5'9 honest Tom Hardy is "small". Lol when Tom is taller than Frank with both barefoot.
JakestJake
said on 21/Jun/20
Looks 5'8".
MD
said on 18/May/20
Not quite 5'9", but with plenty of (at least) heeled footwear to get him there and beyond.
Chinybobs
said on 15/May/20
Another bull talker. 5-8.5 imo. His shoes I'll bet are 1" plus inserts.
Vexacus
said on 10/May/20
I liked his perfomance in The Purge , first thought he was 6ft or something like that. But he looks a strong 5'9 in photos. I think he wanna make himself look taller. Personally I wouldn't call a guy about my height a little dude. There has to be at least 3 inches of difference.
Shawn
said on 26/Apr/20
This guy seems massively insecure. I've now seen 3 actors pages where there's quotes of this guy calling them 'little' (Scott Caan, James Cagney, and Tom Hardy), and on top of that he claims 5'10" when he's probably 5'8.5" at most. This is a clear-cut case of projection if I've ever seen it.
Rob, what do you think? Any merit to this?

Editor Rob
There may be something in that supposition!
Cockstride
said on 13/Apr/20
He's not 5-10 no way. 5-8 range imo
Paul Wood
said on 28/Oct/19
One of those barely average, very slightly below average height men who seem to have a real hang up about height. Full of little tricks too. I notice he's making sure he's standing on the base of the poster frame to raise himself a quarter of an inch. It might sound like I'm being a bit hard on him but I remember he made quite a sniffy comment about Scott Caan, who is shorter, and I like Scott.
Junior Hernandez 1990
said on 5/Mar/19
Highest 5'8.75" really not strong 5'9.
Jammes
said on 25/Feb/19
He was the fan favorite for Punisher,tho hes shorter than Jon Bernthal. I mean hes more ripped than Jon I'll give him that,bet they could make Grillo look 6'0
Junior Hernandez 1990
said on 8/Nov/18
5'10 with a pair of new boots on. 5'8 1/2 barefeet no arguement.
Frank Grillo is 174cm
said on 4/Nov/18
Frank Grillo is 174cm.
Junior Hernandez 1990
said on 26/Aug/18
Slim chance he is 5'9. He look between 5'8-5'8.5" in Prison Break and The Purge II and III.
ItsGreg
said on 7/Apr/18
honestly I thought he could look around 5'10 in Purge, but I was wrong so he's barely even 5 ft 9 guess the camera can be decieving.
Jordan87
said on 5/Feb/18
Calling another guy tiny while giving himself the typical 2" inflation. Get real.
Yim
said on 21/Nov/17
he's 173 look at him with buakaw porpramuk in thailand no more 173
JJAK
said on 24/Oct/17
Just saw wheelman glad her kinda got a starring role he is a good actor.
He looked very short in winter soldier like 5 8 but the others wore lifts he may not have.
A better comparison is the grey he faired better than I or any 5 8 guy would next to neeson.
Point being good actor not tall gives a strong presence good or bad.
But he does not look 5 10 .5 overall I see 5 9 maybe a strong 5 9.
Grill
said on 24/Oct/17
I think he's 177cm
anthony
said on 23/Jun/17
he looks 1.76 or even 1.77, considering that evans´s height es 1.82 ¿what do you think rob?
Slim 181 cm
said on 20/Jun/17
Rob this lad was in prison break for an entire season nonstop, he deserves the page. I'd say he's 174 cm.
Morris
said on 8/Jun/17
170-175 cm without shoes.
Miiiiiiighty_-
said on 30/May/17
There are several pics of him from today on Buakaw Banchamek's FB page ( Buakaw is one of the greatest still active Muay Thai champs )..
Buakaw is 174cm and Grillo struggles to match his height ( looks a tad smaller actually ) both barefeet in the ring.
So I guess 174cm is an absolute best for this guy but I wouldn't be surprised if he is more 173 like
Balrog
said on 16/Mar/17
I think 5'8.5" is better for him. His claim is with the typical two inch hollywood rule
S.J.H
said on 22/Feb/17
He dare to claim about 5'10.5 which he look more like 5'8
phil
said on 22/Nov/16
Always wears boots no matter what (including in the picture above). Probably 5'7 or 5'8
Word1234
said on 31/Oct/16
Is it possible for frank to have lost height at 51 years of age? At least a quarter inch?

Editor Rob
looks a fit youthful 50 year old, I would say it may not be as likely as some 50 year olds to lose a 1/4.
Ben 5'11
said on 28/Oct/16
He seemed kinda tiny in The Purge Election Year. I'd give him 5'8,5 max
Arthur
said on 21/Oct/16
what a joke this guy is hahah. ''about 5'10.5'' (!!!)
5'8.5 is all he gets
James
said on 12/Jul/16
If you watch "looking for a fight" episode 6 on youtube with Dana White, Matt Serra, and Din Thomas, he does look 5'9"-5'10" range. If Dana White is 5'10" then Frank looked the same from what I remember. He's pretty lean and looks to be around 170 lbs. And of course he didn't look that much shorter than Chris Evans.
jtm
said on 11/Jun/16
I can't believe he actually claims that he's almost 5'11. he doesn't seem like that kind of guy that would claim a height he clearly isn't. I would bet he isn't even 5'9.
Johan
said on 9/Jun/16
He can pull off 5 ft 9 alot but next to Alexander yeah..he does look easily 7.5 inches shorter more even like Andrea said. I wouldn't put him over 5'9" anyway. His claim is hilarious.
Jeff
said on 8/Jun/16
He's a height conscious guy. Big footwear
Andrea
said on 1/Apr/16
Of course i saw that picture too... But or Alexander is slouching a lot or Frank is standing on something... My picture is much closer to the reality! Alexander is another guy who is very honest and make you doubt about other listings... If Frank is 5'10.5, Alexander is near 6'7! :)

Editor Rob
the lowest I'd guess for him would be 174, I doubt he'd be shorter.
Andrea
said on 31/Mar/16
Sometimes these fractions work with you, though! :)
He struggles to look even 5'8 there with Alexander, let alone 5'9!
It's like that George Stroumboulopoulos guy who claimed 5'10.5 but doesn't even look 5'9!

Editor Rob
sometimes shooting wide-angle and close up can create extra height differences, there was a drastically different shot
Here
of them!
Andrea
said on 30/Mar/16
Lol, "about 5'10.5"?
Isn't that quite cheeky, Rob? Look at him with Alexander Skarsgard, who completely dwarfs him:
Click Here
He can look over 8 inches shorter than him, there! And, it's not quite clear... Is he on tip toes too?
I wonder how some people got these "measurements" :)

Editor Rob
Fractions sometimes make others think it is more believable, so maybe he's gone for that, or was measured 5ft 8.5 and went with 2 inches more.
Dan
said on 10/Feb/16
This guy is 50 years old but he looks no more than 40 to me! But yeah considering his height he looks no more than 5'9.
avery_t
said on 23/Jul/15
I'm pretty sure the guy I see at my gym in NYC is Frank Grillo. He's probably 5 8.5", but he looks 42 and has ripped shoulders and arms. Good looking guy. Looks a lot younger than he is.
james
said on 22/Jul/15
@sachin i think chuck norris, Wesley Snipes, Jason Statham, Stalone, Jean Claude Van Damme etc all proved that :P
MD
said on 1/May/15
I mean, what "many websites" say is of no consequence to us unless you have some accompanying photographic or video evidence to add along with it. Truth is that this guy is nothing above what he's currently listed.
Sachin
said on 16/Jan/15
His Powerful Action Role In Purge Anarchy Proved That To Be A Solid Action Hero You Don't Need To Be Over 6 Feet.
chrisssss
said on 19/Apr/14
If you saw the winter soldier, he looks a solid 5'9.
Hypado
said on 16/Apr/14
Looks 175cm
Balrog
said on 5/Feb/14
He looks more 5'8" to me. He is built and has good posture but dude looks 174 and even 173 many times.
marc
said on 3/Feb/14
And he's gonna play Crossbones...After Tom Hardy playing Bane what's next? Jason Statham playing Brock Samson in a Venture Bros flick?
cole
said on 5/Sep/13
I would say 5'8.5 is better for him.
SAK
said on 23/Nov/11
Thought he was taller, but yeah 175cm is about right for him.
dmeyer
said on 10/Dec/08
this looks right he realy dosnt look big on prison break
markymark
said on 9/Nov/08
I thought he was smaller, in the shield and prison break he looks small.
Marcus
said on 9/Nov/06
He looks taller...
zain
said on 29/Aug/06
he looks taller then 5'9'' i would have thought he was in the 5'11'' 6 foot range
R9
said on 20/Jun/06
Yeah, he looks tall when he is next to Robin Tunney in Prison Break
R9
said on 20/Jun/06
But when he is next to Robin Tunney(Veronica, 5'4") in Prison Break he doesn't look so tall.
G.I.JOE
said on 17/Jun/06
seriously, he looks so tall