Gabriel Mann's Height
6ft ¾ in (184.8 cm)
American actor best known for known for roles in The Bourne Identity and tv series Revenge. His co-star on Revenge, Barry Sloane said
"[Gabriel Mann] is 6ft 1 and I'm 6ft 2 #NotALittleTeam".
As a model he was listed by his agency with height of 6ft 2, Shoe Size 11.5US, Suit Size: 40L, Waist Size: 31inches, and Inseam Length: 33 inches.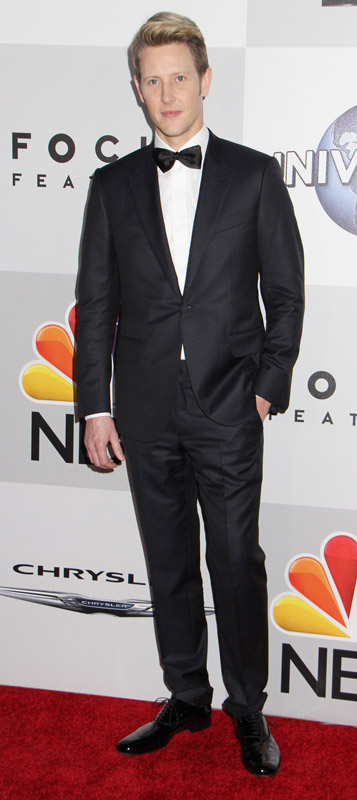 Photos by PR Photos
You May Be Interested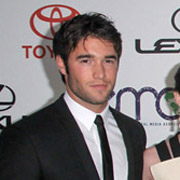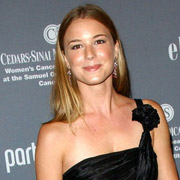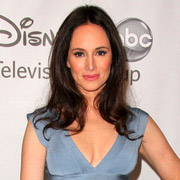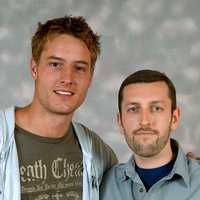 Add a Comment
24 comments
Average Guess (13 Votes)
6ft 0.75in (184.8cm)
6ftdutchman
said on 25/Mar/19
I think he is 184.3 cm
Rampage(-_-_-)Clover
said on 18/Jan/19
He doesn't look under this
Mr Rashid2
said on 20/Apr/18
I think he needs a downgrade to 6'0"-6'0.5" range, he got edged out by Stephen Amell and only looked 1 inch max on Josh Bowman.
Junior
said on 17/Oct/17
I think he can be 6'1 but not over.
Rampage(-_-_-)Clover
said on 17/Mar/16
Rob, was it actually 6ft2½?
Editor Rob: in one case he might have had a model listing that tall.
Rampage(-_-_-)Clover
said on 15/Mar/16
Rob, was this guy originally down here at 6ft2?
Editor Rob: yes he started at a modelling height
Dmeyer
said on 28/Feb/16
5ft 11 for bowman 6ft 0.75 mann 6'2 sloane 6'2.25 hartley looks right on revenge
Dmeyer
said on 28/Feb/16
hold his own with 188cm sloane and 188.5cm hartley so full 6ft 1 is possible but defenetly not as low as 184cm/6ft 0.5 , 185cm looks right
Dmeyer
said on 25/Feb/16
This look right as actualy looks barely shorter than 188cm slonane so no smaller than 185cm weak 6'1
Dmeyer
said on 18/Feb/16
Actualy Looks 6'1 with 6'2 sloane
Dmeyer
said on 16/Feb/16
To me hé looks more 1,5-2in under bary sloane And barely taller than 5'11 now listed Bowman , rob have a look at him i think 6'0,25-0,5in is SAFER than 6'0,75-1in
Editor Rob: weak 6ft 1 is possible, I wouldn't have went 183-4 range as I feel his posture at times might just be a bit loose.
Rampage(-_-_-)Clover
said on 3/Oct/14
He's a little shorter than Barry Sloane. At times they can look similar. It reminds me a lot of the Matthew Fox/Josh Holloway comparison on Lost. A legit 6ft1 vs legit 6ft2
Sarah
said on 29/Nov/13
He's a tall, skinny model type. 6'1". Rob, you should add "Revenge" to his bio at the top of the page
pataan19
said on 28/Nov/13
Honestly, I think he seriously needs a downgrade to a flat 6'1". Looks an inch shorter than 6'2" Barry Sloane from Revenge, and also looked at least an inch shorter than 6'2" Justin Hartley on the same show!
Yaspaa
said on 22/Oct/13
There was a good shot of him with Justin Hartley, right before they have a gross sloppy kiss. Justin is definitely taller by at least an inch.
Yaspaa
said on 22/Oct/13
Of Course then there's pics like this, where he does look 6'2.
Click Here
Yaspaa
said on 22/Oct/13
Mr.V's right. I noticed he always looks shorter than Justin Hartley on Revenge, he looks more like a strong 6 footer.
Click Here
kharkoss
said on 13/May/13
Hey Rob, his co-star from Revenge Barry Sloane is listed as 6'2", and he seems to have a solid 1-1.5 inches on Mann in the many scenes that I've seen them together!
Mr.V
said on 28/Jan/13
If you check his official SAG resume on the movie site , it gives his height as six feet .
6'3" listed Wim Wenders is way taller than him :
Click Here
Click Here
Chiara
said on 12/Nov/12
He doesn´t look over 6´ with Emily Van Camp (5´8) barefoot
avi
said on 14/Dec/11
Rob this is SEVERELY wrong. he is 6'1 tops. next to weak 6'3 Stellan Skarsgí¯¿½rd he looks 6'1 best. where the hell did 6'2.5 come from??
[Editor Rob: probably 6 years ago from the guy had sent the photo!]
LAN Jiao
said on 4/Nov/11
i mean joey moore.
LAN Jiao
said on 7/Oct/11
he look legimate 6'1 in sneaker next to 5'9 katie holmes in 2002 Abandon. 6'2 laughable. he had no more than 4inch top over katie.
pardon me, sometimes i think rob could been fool by some listing height of actors and shoe they wore. joey moore is usually listed 6'1 begining acting and now he claim 6'2.5 think people are fool. gabriel mann slim build is very certainly lookalike as joey moore frame both 6'1. max 186cm.
Hansen
said on 28/Jul/11
rob , he atually claim 6ft1 as his word. i think he can gave illusion to be 6ft2 by slim frame he had. look more than 6ft by 2.5(accepted) to 3inch (impossible).