Gethin Jones Height
6ft 0 (182.9 cm)
Welsh TV presenter. In the Daily Mail he said
"I'm 6ft 1in and weigh 15½st."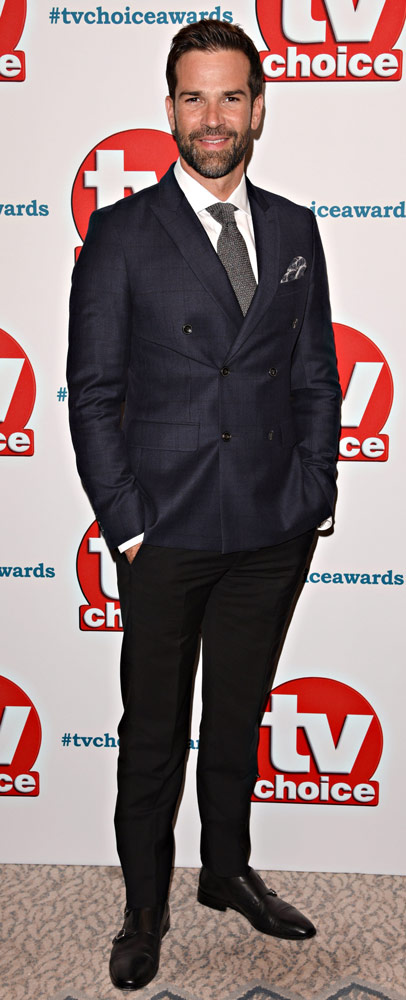 Photo: Landmark / PR Photos
You May Be Interested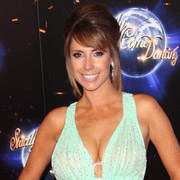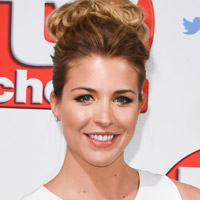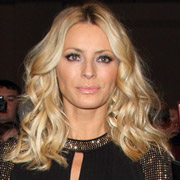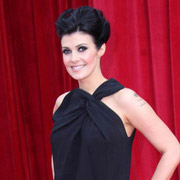 Add a Comment
12 comments
Average Guess (7 Votes)
5ft 11.89in (182.6cm)
Chaos Control 6'2.5
said on 8/Mar/21
No way he's 15 stone. I'm barely 15 stone (14st 11 last weekend) and 2.5" taller than him and I've got a huge chest and huge legs
Rampage(-_-_-)Clover
said on 24/Nov/20
6ft1 is a shoe height for definite
J2Frenzy
said on 22/Nov/20
@Arch I'm guessing 190lbs max for Gethin based on that picture
Leesheff85
said on 22/Nov/20
Khaled I dont think gemma looks a full inch shorter than gethin here. Maybe half an inch and her shoes would make her 6ft 0 1/2 tall and his shoes 6ft 1 so 5ft 9 is about right for gemma no less than 5ft 8 3/4 for her
Arch Stanton
said on 21/Nov/20
Though even Laird looks lighter than that today as he's always in the sauna sweating pounds off!
Arch Stanton
said on 21/Nov/20
Yup, Laird Hamilton is what a real fit 215 pound guy looks like, Hugh Jackman close to that at his heaviest and both taller than Gethin too. Gethin is a fit guy but he's fairly trim in frame, looks more like a swimmer. A legit 6' 217 lb guy would definitely look bulkier in the chest and arms.
khaled taban 5ft9
said on 20/Nov/20
Hi @Rob , If Gethin Jones is only 6'0" , then Gemma Atkinson can't be 5'9".
If we say he is 6'1" in the pic (with shoes) , Gemma looks an inch shorter , so she is 6'0" with 4" heels , doesn't that make her 5'8" or 5'8.5" at most ?

Editor Rob
a bit more than 3 inches yes, but those heels wouldn't give as much as 4 inches.
you can see Gethin near
joe calzaghe
. His 6ft 1 claim looks impossible really.
J2Frenzy
said on 20/Nov/20
@Arch yeah I'm only 15 stone and 2-3 inches taller than him and I'm far broader
Tunman
said on 20/Nov/20
Rob,out of curiosity,why are you sometimes choosing "british" and other times english,scottish,welsh?Sure,GB is composed of that 3 countries,but I'm just pointing to the fact that it's useless to say british if you're going by nationality.Btw do scottish people call themselves british or rather scottish?
Yeah,doesn't look like he would be 217lbs on that pic,probably that he shaved 20-25lbs.

Editor Rob
Well on our passports we are British...but it's more a legacy description used more often in the formative years of the site and less and less as time goes on.
I've slowly changed some of the old 'British' descriptions over the years.
OriginalAnon
said on 20/Nov/20
I can't buy 6' for this guy. 5'11'' range, maybe 181 is more likely. No way is he 183cm.
Arch Stanton
said on 20/Nov/20
Bigger than I would have guessed. I had him down as a 5'10-11 type of guy but in looking he does look it. He doesn't look anywhere near 15 and a half stone though, I'd have guessed more like 14 stone.
Miss Sandy Cowell
said on 20/Nov/20
I'm a-thinking that Gethin could almost certainly pass for a strong six one in the photo above, but anyone who's clued into basic fashion rules will be aware that to wear any one colour from head to toe and not breaking the line, as it were, gives your height a boost. The black look is simply gold dust and Gethin's lean physique all 'add' to his height.
⭐ It is rammed into our fashion dress code psyches from teenagehood onwards that wearing two vastly different hues will 'cut your height in two', a rule I remember very well. It's stark staring obvious that this applies to guys as well, so if you're not too happy about your height, and want to allude your circle of friends and acquaintances into taking you for taller, keep this little rule on the back burner! 😜
6ft and half-an-inch.