Hal Holbrook's Height
5ft 10 ½ (179.1 cm)
Peak height was 6ft 0 (182.9 cm)
American actor, best known for a long and distinguished career in television and film, with memorable roles in movies like Magnum Force, All the Presidents Men and TV series like North&South and Evening Shade. In 1981 was described as six foot and in a 1983 Baltimore Sun he mentioned
"Mark Twain was 5-8½ and I'm 6 feet so I have to build up the furniture (a table and a char) to make me look shorter.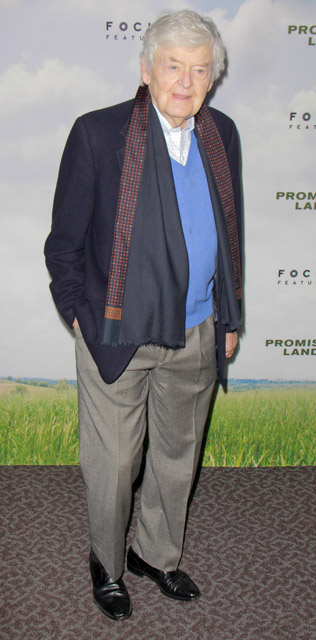 Photo by PR Photos
You May Be Interested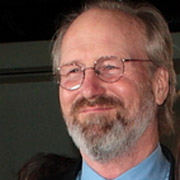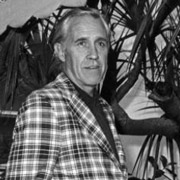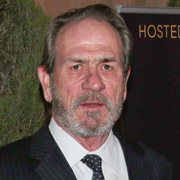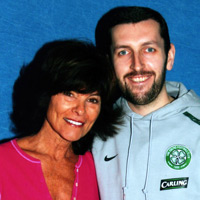 Add a Comment
22 comments
Average Guess (3 Votes)
Peak: 6ft 0.75in (184.8cm)
Current: 5ft 10.58in (179.3cm)
Rampage(-_-_-)Clover
said on 3/Sep/20
Peak is too low. Looked over 6ft in his prime, enough to pass for 6ft1
Greg99
said on 7/Jul/18
I'll buy what Frank2 says based on an older Holbrook, but I've got to say watching Capricorn One last night that Holbrook in long shots was shorter than James Brolin but not by a lot. I would have listed his peak at least 6'1", unless he wears lifts.
Slim 185
said on 20/Nov/17
NEarer 6'1" than 6'0".
Rampage(-_-_-)Clover
said on 30/Nov/16
Arch, I'd say it was a case of both. Holbrook didn't really look taller than Terry Kinney (solid 5ft11) and was near 3in shorter than Hackman (still 6ft2). Additionally Cruise wasn't much shorter than Kinney or Tobin Bell (5ft10-11)
Arch Stanton
said on 30/Nov/16
Looked nearer 5 ft 11 in The Firm, though it may have been Cruise wearing lifts to pull off more 5 ft 9.
Rampage(-_-_-)Clover
said on 17/Aug/15
Actually I take that back...he looked a strong 6ft w/h Sheen
jtm
said on 14/Mar/15
nothing under 6'0 in his younger days.
Rampage(-_-_-)Clover
said on 12/Mar/15
I thought he looked more 182-183cm range in Wall Street.
He was already 62 by that point though
Arch Stanton
said on 18/Oct/14
Good call, not a full 6 ft 1, looked 6'0.5" next to Charlie Sheen in Wall Street.
Jake: 1.84 m- 1.85 m
said on 11/Oct/14
He looked a solid 184cm in 'the Fog'.
Judd
said on 26/Sep/14
was a strong 6'-6'0.5" in wall street (1987) next to Charlie Sheen
Julian St. Pierre
said on 9/Mar/13
This old guy is no where near 6 foot flat in Into the Wild. He only has an inch or two on the quite short Emile Hirsch.
Jake: 1.82 m--1.83 m--1.84 m
said on 22/Aug/12
Yeah he was maybe 3 inches below Eastwood in 'Magnum Force'. 6ft 0.75in (1.85 m) is a potential peak for him.
Danimal
said on 26/Jul/12
He was tall in his younger years. Listed as 6'1". In Dirty Harry, Clint had 3" on him. Today he's at least 2" shorter.
Jerome
said on 5/Aug/11
He looks like he could he could have been 6'9" in his 20s judging by some of the pics.
Chris
said on 19/Dec/08
Looked 2" taller than Tom Cruise in The Firm. Might have been 6' in his prime, but I doubt any taller.
Lebensdorf
said on 7/Dec/08
I think about 5-11 or 5-11.5 at peak. He was about five inches shorter than 6'4'' Clint Eastwood in "Magnum Force." Anything above that is really pushing it.
Mr. R
said on 5/Aug/08
I saw Hal Holbrook and his wife Dixie Carter last year at a play in LA. He did not look good and was hunched over with a limp. At this point, he is struggling with 5-10.
Franky
said on 18/Feb/07
I sort of met Hal Holbrook back in 1996. He was eating at a restaurant I used to work at. I am 5'10 and Holbrook was taller than me by about 3-4 inches. I would officially list him at around 6'1.
MHouillon
said on 4/Oct/06
Hal Holbrook appeared a clear 6'+ in Magnum Force. In a NCIS-episode ("Escaped")
He is clearly an inch or a little more shorter beside 6'0" Mark Harmon (Agent Gibbs).
Frank2
said on 7/Mar/06
I've met Hal and he's about six feet even. Not 6'2" or 6'3". No way. We stood talking and he only appeared to be about an inch taller than me.
Gydestar
said on 12/Jun/05
I met Mr. Holbrook about 4 years ago at one of his Mark Twain performances (pure treat and honor). I'm 5'8" and have many 5'11" & 6' friends. Hal Holbrook appeared a GREAT deal taller than any 5' 11"...more like about 6'2or3" at least.