Hannah Waddingham's Height
5ft 11 (180.3 cm)
English actress best known for playing Tonya on TV series Benidorm, Septa Unella in Game of Thrones and for West End productions like Spamalot and Into the Woods.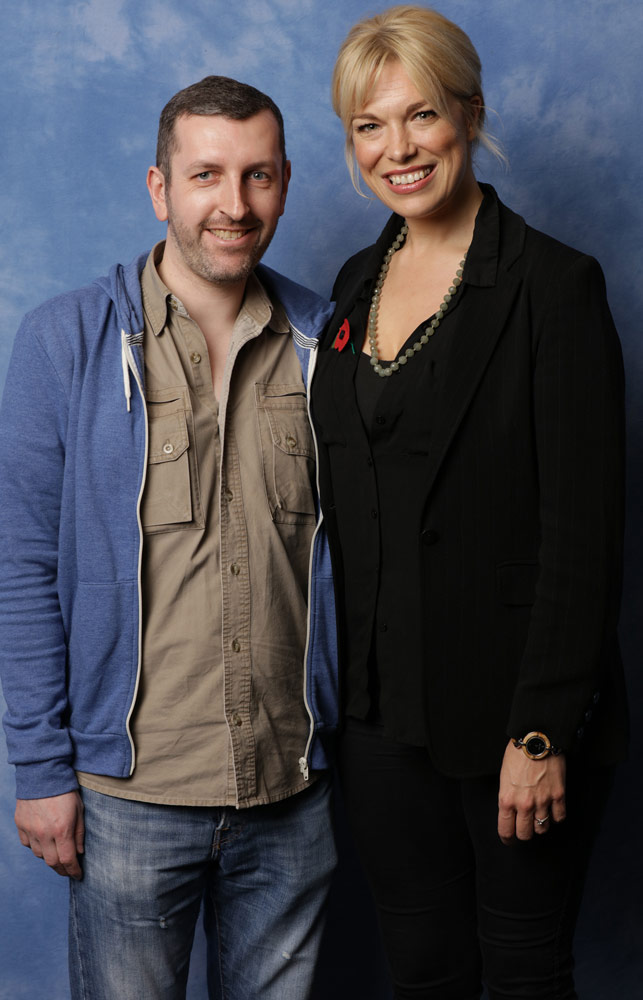 I'm 5ft 11in anyway and then they gave me 4in heeled shoes so I felt absolutely enormous.
You May Be Interested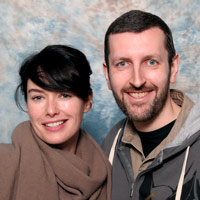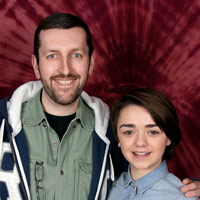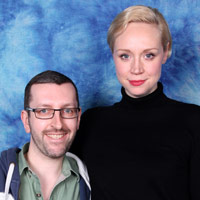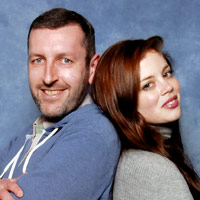 Add a Comment
40 comments
Average Guess (27 Votes)
5ft 11.05in (180.5cm)
RJT
said on 14/Dec/20
How common is it to see at least 180cm women in the UK? Like out of 100, 1 or 2?

Editor Rob
I would think 99th percentile for that height
Mimi
said on 15/Oct/20
I don't know if it's the camera angle orposture but she looks at least 3.5 inches taller than you Rob.

Editor Rob
She certainly won't measure under 5ft 11...
Nik Ashton
said on 20/Sep/20
I have seen her listed as 5'9" online!
Leif
said on 18/Sep/20
But it's only one inch difference and couldnt she be full six feet in morning and earlynafternoon?

Editor Rob
I'm sure a decent chance of measuring near 6ft first thing out of bed
Leif Elliott
said on 30/Jun/20
Could she be full 6 ft?

Editor Rob
In person I wouldn't have guessed her that tall, when you see her with
Hafthor
, he does look near his claim there easily.
Nik Ashton
said on 17/Aug/19
@ Rob - Can you tell me the size of her head please?
R-A-N-D-O-M C-E-L-E-B!

Editor Rob
Could be pretty near 9.5 inches, I'd say a bit bigger than average for 5ft 11 women!
Importer
said on 14/Aug/19
@Editor Rob Yes, I wouldn't of thought below 5'11".
Importer
said on 13/Aug/19
@Beeeer's comments a bit old but in regards to her eye-level, it's close to 5'7". Her head is slightly tilted, allowing her left eye to reach 5'7". However her right eye is just over 5'6" in the height chart. So if her head weren't (slightly) tilted it'd be a number between the two figures (between 169-170cm), which is what I expected to be

Editor Rob
Someone had just posted
This Photo
on Nairn's page, but it's interesting to see Hodor and The Mountain beside her.
And that's a genuine 5ft 11 woman.
Pierre
said on 13/Aug/19
I give her 5"11' too
Dmeyer
said on 13/May/19
Nearer 5'11,5 in that photo
Christian 6'5 3/8"
said on 6/Apr/19
5'11" at least, maybe 5'11.25"
George Kaufman
said on 11/Mar/19
Chart says 6ft.
Myself
said on 7/Sep/18
That's exacly what i guessed her at, by watching GOT!
MAD SAM
said on 2/Jul/18
Over 5'11" at 181 cm
Nik
said on 18/Apr/18
Hannah is 5'11" or fractionally less for me!
sean89
said on 19/Feb/18
hey rob how tall in shoes would she be based on the footwear she is wearing tall woman.183 cm in footwear ??? 184

Editor Rob
I'd have said she'd measure 183cm in sneakers.
Junior Hernandez
said on 2/Feb/18
She was listed 176cm from google.
Slim 185
said on 19/Nov/17
SHes definalty 180 Cm, maybe even 181.
bob
said on 16/Jun/16
love the new height graphic Rob!
Beeeer
said on 16/Jun/16
It just seems kinda odd. I'm about 5'11 and my eye level is like 5'6.25-5'6.5, From the mugshot lines her eye level seems to be right at 5'7.
Editor Rob:
I think she is standing quite well, and she's certainly not lowering her eyelevel. You can see her with a weak 5ft 6 guy
josef altin
when she is lowering her eyelevel, it looks longer there.
Beeeer
said on 14/Jun/16
Would a girl at 5'11 have a higher eye level than a guy?
Editor Rob: not necessarily, although the average eyelevel for ladies is slightly less than men, but the taller the lady the greater chance eyelevel is above average. I'd say Hannah's head length was long for a women.
the Slav
said on 8/Jun/16
she's standing at her tallest while Rob is slouching. Come on, Big R, straighten up ;)
Miguel
said on 8/Jun/16
looks a bit like cersei isn't she?!
Arch Stanton
said on 1/Jun/16
With the chart up you're right, the hair does add a bit, but oddly she can look near 6 ft here, might be because she's slightly to the side and creates the illusion of taller. She looks a very nice woman BTW.
Arch Stanton
said on 1/Jun/16
Can look 182 in this photo but will take your word for it she's 180 ;-)
Allie
said on 31/May/16
In this photo alone she looks almost 6 ft imo. Maybe she's just a really strong 5'11..
Dr 188
said on 29/May/16
Hey Rob please answer this ,I am 188 cm exactly and if I wear normal Adidas sneakers and she wears 5 inch heels , Would she be taller than me?
Editor Rob: 5-inch heels might not give enough 'actual height' to match you. If it was a true 5-inch heel of course she would look taller, but those ones would be sold and described as being 6.5 inch heels in shops.
football guy
said on 29/May/16
Rob aren`t you closer to 5`8.25 cause in that case she is at least 5`11.25.
Editor Rob: I'd be 5ft 8 1/8th if standing tall, but I'm not standing that tall.

MJKoP
said on 29/May/16
Pretty crazy that Google has both her and Corey Feldman listed as 5'9".
Aza
said on 25/May/16
In comparison to you Rob she actually looks taller but it might be her hair. Did you have similar footwear?
Editor Rob: it looked roughly similar, but the model of sneaker I couldn't tell.

the time of this photo is 11.50am. She might not be her at her low, I am at my low...up at 4am to get out the door by 5am to get to the airport for a 7am flight.

small posture/position differences can always increase/reduce height differences.

Sean73
said on 21/May/16
Looks a flat 181 cm to me. That's 5'11.25," right?
will
said on 20/May/16
maybe slightly above 5'11? she sure is one tall woman!
Johno
said on 20/May/16
Correct listing, 5'11.
Aaron Zamora
said on 19/May/16
She looks 6' foot I don't know how you see 5'11 if the shoes were around the same.
slothee
said on 18/May/16
Did you two have similar footwear? If you're 173 cm she looks at least 181 cm to me. Maybe even close to 182 cm.
Editor Rob: she looked 5ft 11 as she claims.

Andrea
said on 18/May/16
I had to type her name on Google to see which was her role in GOT xD
She has a small role and i actually never paid attention to her height but, if she has similar footwear, she looks at least 5'11 here (maybe she's got some camera advantage?)
Editor Rob: she looks different than the character she played on GOT.
Her sneaker type I wasn't as certain on, but it looked roughly similar inch range.

TJE
said on 18/May/16
Wasn't expecting her to be this tall, but then again I didn't pay much attention to her height last season.
Peter 179cm
said on 18/May/16
Legit 5'11 or at worst a hair under,IMO.
Aaron Zamora
said on 18/May/16
What was the shoe difference?