Jackie Earle Haley's Height
5ft 5 (165.1 cm)
American actor, best known for Watchmen, A Nightmare on Elm Street, Little Children, Shutter Island and London Has Fallen. In the NYPost in 2007, it mentioned
"After his teen success, only growing to 5-foot-5 meant there were no leading-man roles for the adult Haley"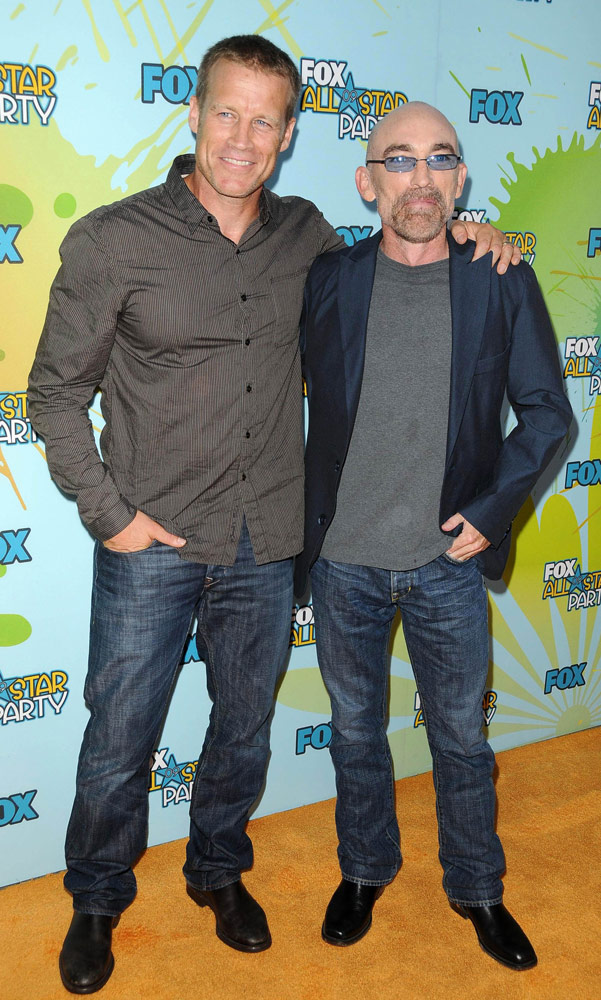 Photos by PR Photos
You May Be Interested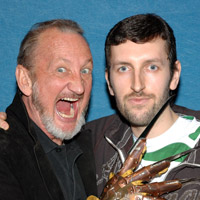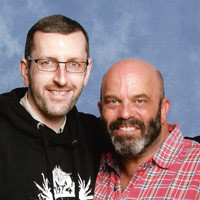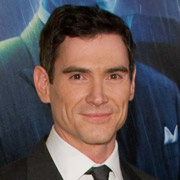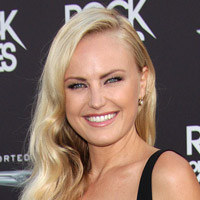 Add a Comment
15 comments
Average Guess (6 Votes)
5ft 5.25in (165.7cm)
Jammes
said on 19/May/19
Has he loss height yet?
Sandy Cowell
said on 9/Nov/18
I distinctly remember this little guy from 'Shutter Island', giving a most impressive performance. And now that I see he was also in the disturbing film 'Little Children', it doesn't take much working out to recall who he played.
I happen to know that his height hasn't prevented him from enormous success in front of the camera and he is also happily married! Nice one Jackie!
He gets 5ft5.
Brazilian guy
said on 22/Sep/17
They used some trucks to make him appear taller as Freddy in the film from 2010? In scenes in which he is in front of Katie Cassid, he looks to be at minimum 10 cm taller than her, who in real life has 1,70m.
Morris
said on 15/Jun/16
shorter than is is stated.
Ed Kline
said on 2/Jun/15
Seems shorter.
5ft7 in bare feet
said on 13/Jul/14
He looks at least 4 inches shorter than Tom Cruise in Losin it.
Bryce
said on 29/Dec/11
Whatever his height may be, I wouldn't challenge him to engage in a bout of kickboxing.
Ethan
said on 29/May/11
@Cel
I was wondering because the other day I watched Watchmen at a friends and notice he was kind of a short guy, but in A Nightmare On Elm Street (which I'd watched first) he appeared to be at least 5'11
Cel
said on 7/May/11
Who cares about Jackie Earle Haley's height? He's a brilliant actor so height is truly irrelevant! I've loved the man since Breaking Away. He's one of the great actors!
Fred
said on 27/Oct/10
Anyway, in the role of Freddy Krueger, they did grow up to 6 feet.
Anonymous 2
said on 13/Mar/09
Apparently his character in Watchmen (Rorschach) was only 5'6". Interesting, I wasn't expecting the actor to be short.
Anonymous
said on 7/Mar/09
It's great to see that a 5'5 guy had such a powerful role in a movie like Watchmen. He really had presence. Everyone was afraid of him. I initially thought that character was tall but I noticed he was short in the scene in prison.
FT
said on 5/Mar/09
"After his teen success, only growing to 5-foot-5 meant there were no leading-man roles for the adult Haley"
That's a strange comment. Think of Pacino, Schwarzman, Hoffman, Michael J Fox, Alan Ladd, etc., Guys his size are in the smallest 5% percentile or so for American men, but I'd imagine they fill at LEAST 5% of leading roles. No?
If you're a great actor, you're a great actor. I think history has proved that the last place you'll find a major height bias is on the Hollywood screen.
Anonymous
said on 23/Jun/08
His height makes him ideal for the part of Rorschach in the upcoming Watchmen film. Rorschach is only 5 ft 6, and he wears platform shoes.
sf
said on 3/Mar/07
Rob - thanks for adding. Just happened to see a lot of him lately, and I remember him from lots of movies/shows in the 70's. It's nice to see a guy make a comeback, but you gotta wonder about his 5'5" claims...
[Editor Rob: he could be 5ft 4.5ish, I will have a look sometime at him]