Jake McDorman's Height
6ft 0 (182.9 cm)
American actor best known for roles in films such as American Sniper, Die Hard 4.0, Aquamarine and TV series Limitless.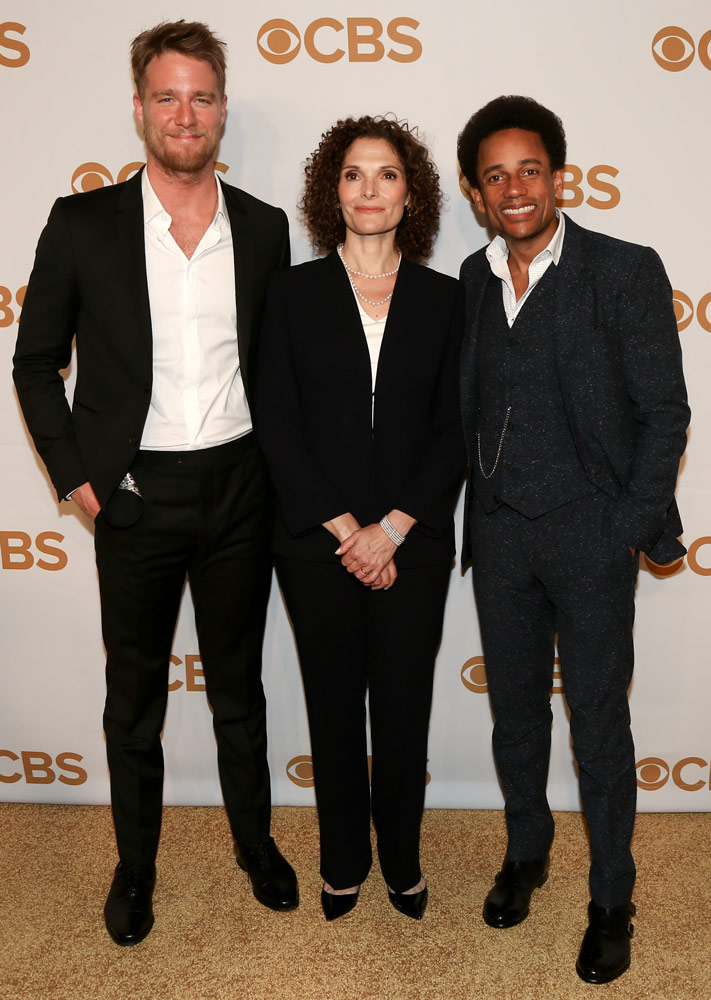 Photos by PR Photos
Add a Comment
9 comments
Average Guess (13 Votes)
6ft 0.17in (183.3cm)
CDS
said on 14/Dec/18
On tv's "Murphy brown" last night, he, as her son, Avery, said he's 6'2"... Uh, yeah right...lol I would say this site's listing is fine. Especially considering on an episode of tv's "quints" from 05 or so, they said he was 5'11"!
Rampage(-_-_-)Clover
said on 18/Jun/18
Looks this on Limitless
Doran
said on 11/May/18
I just looked at some pictures of Jake with Bradley Cooper... and I think Jake might actually have him by a cm. Bradley is wearing thicker heels in some of the pictures I saw, and Jake still holds an identical eye level to his. And the top of his head might actually be higher as well even though his hair is a bit fuller/gelled up than Bradley's and gives that illusion anyway.
SD(171CM)
said on 3/Mar/18
In the first episode of Limitless,there 3 fake ids of his character two say 6'0 and one says 6'1
1.
Click Here
Sex:M Hgt:6-0 Wgt:160lbs Eyes:BLU D.O.B:04-25-1987
2.
Click Here
DOB:04-25-1987 SEX:M EYES:BL HT:6'1
3.
Click Here
Sex:M Hair:BRN Eyes:BLU Height:6'0 Weight:162
He looks pretty tall in the TV SHOW 6'0 SOLID!!!
Bobby
said on 7/Nov/17
Wanna add, I notice that Rob upgraded Bradley Cooper to 6'0.5, shouldn't Jake also get that upgrade? Both Cooper and McDorman stood eye to eye during their scenes together. You really can't tell that Bradley has 1cm on Jake, I think they measure a lot closer than that, maybe Jake should get a quarter inch upgrade. 6'0.25 seems fair because I really couldn't say that Bradley edged out Jake at all.
Editor Rob: cooper's been on that mark for years
Bobby
said on 13/Apr/17
I wasn't paying to his height on Limitless... I was assumed he was 5'10 to 5'11 range or something like that. By the way, such a shame they cancelled that show. I loved watching it. I guess he could be 5'11.5 at his very worst.
Importer
said on 27/Dec/16
Shockingly I couldn't spot much difference in limitless between him and cooper when they stood next to one another in a scene in the tv series, since in that mugshot cooper looked 6'3 with his shoes and counting the top of his hair ( of course I know he looked roughly 6'2 in his shoes , but his alpha male like character did give people the illusion that he was very tall) . None the less, if you say he didn't look as tall as I would personally think, Cooper is another example of a person wearing super fit clothing to appear taller, however jake wears vans and not so smart looking clothing in limitless made him appear shorter.
mr.rashid
said on 25/Sep/15
hey Rob, u sure about this listing. i would've said he looked more 5'11.5 range from what ive seen him in.
[Editor Rob: I think most of the time he can look near 6ft]