American Actress best known for playing Lois on TV series Malcolm in the Middle. In 2008 she mentioned her weight, saying
"I weigh 154 pounds"
.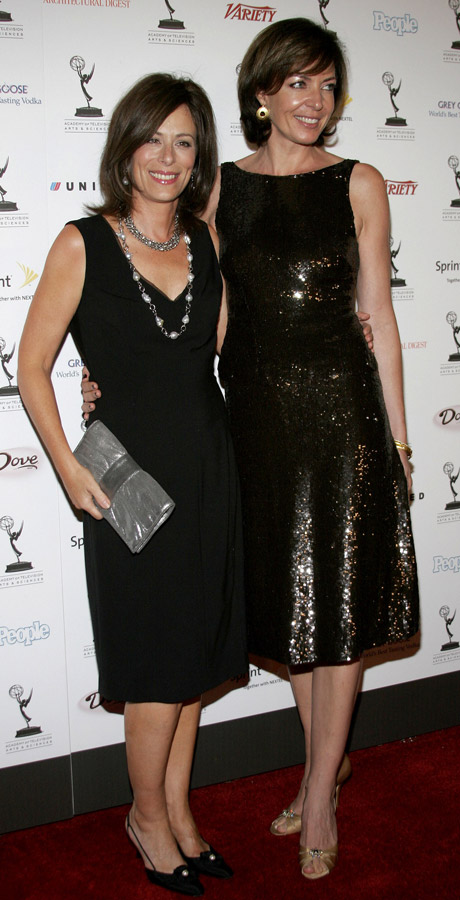 MarkCharles
said on 24/Jan/19
@sam
Yeah, I think just over 5'8" sounds right for jane, she was pretty close to cranston who was most likley around 5'11" in malcolm in the middle
M.E
said on 25/Mar/18
That's what I woulda have guessed..nice
sam
said on 17/Nov/14
Jane is 5ft 8". I am 5ft 7.5 and clearly saw her and it was very exciting to see her tall body as we were in a party and old friend held in NY.
MaskDeMasque
said on 17/Jun/12
@samuel
she's isn't 5'8. cranston had around 4 inches on her in MITM.
Samuel Anderton
said on 27/Jan/12
She has a big head, big mund, lips, nose! She looks like that she comes from an ancient greek woman or a famous ancient film! She looks like an amazon woman, sexy and she has a natural magnetism and aura! I worked in States in a message and health care center before 4 years! We measured her height and weight exactly as she came into the message saloon. She was 172,40 cm in barefoot! This is exactly 5ft 8!!
Anonymous
said on 25/May/09
She is a big head and her body is well built. In Malcolm she always looked about 5ft 8. In pictures with her man, she looks 5 ft 7. But we know, she wears no high heels! I think 5 ft 7.5 about her height now!
Sam
said on 24/May/09
She was in Ellen and looking about 5ft 8. To be honest to say, if you stick your body up, you can have extra 1 inch! You can try it by yourself! So I mean, Jane is tall in person, than we think. 5 ft 7 at least, for minimum to describe her height.
G-MANN
said on 7/Dec/08
In Malcolm in the Middle she looks taller than this, more like 5'8" and taller than Malcolm and Reese. Maybe they make her look taller to make her seem more imposing but in the episode with Susan Sarandon (5'6") she is a couple of inches taller.
Sam
said on 25/Jun/07
I have learned her height, after I had asked her height through a friend, who knows Jane by sight! Jane is 5'' 8= 173 cm
Anonymous
said on 23/May/06
I saw Jane (today morning) in serie ''Malcolm'' with Susan Sarandon together and Jane was 3 inch taller than Susan Sarandon ( 5'6). What can U say Rob?
Jake
said on 28/Feb/06
Actually, Kaczmarek may be shorter than 5'6.5". Next to her husband Bradley Whitford, in heels, (you have to look closly at the picture because of the way she is standing, but look at her back foot and you wil see she is in heels,) she is still much shorter than her husband. He is 5'10 1/2". Could she be 5'5"?
http://eur.yimg.com/i/xp/premier_photo/e/e3270682bc.jpg

Editor Rob
walsh might push 5ft 11, he's actually got pretty good posture a lot of time
Anonymous
said on 9/Nov/05
Jane had no heels, she'd only sports shoes .I was in holiday last year in USA and it was by shopping , where I was near by her . She was 4 or 5 cm taller than me .I think 5' 10 (177 cm ) . I'm sure , while I'm interested in celebwomen heights before I met with Jane Kaczmarek .