Frankie Muniz's Height
5ft 4 (162.6 cm)
American actor, best known for starring in TV series Malcolm in the Middle. In film he appeared in Agent Cody Banks, Big Fat Liar and My Dog Skip. In 2004 he once mentioned his height and weight:
"Me being little — although I'm 18, I'm about five-foot-four, 100 pounds"
.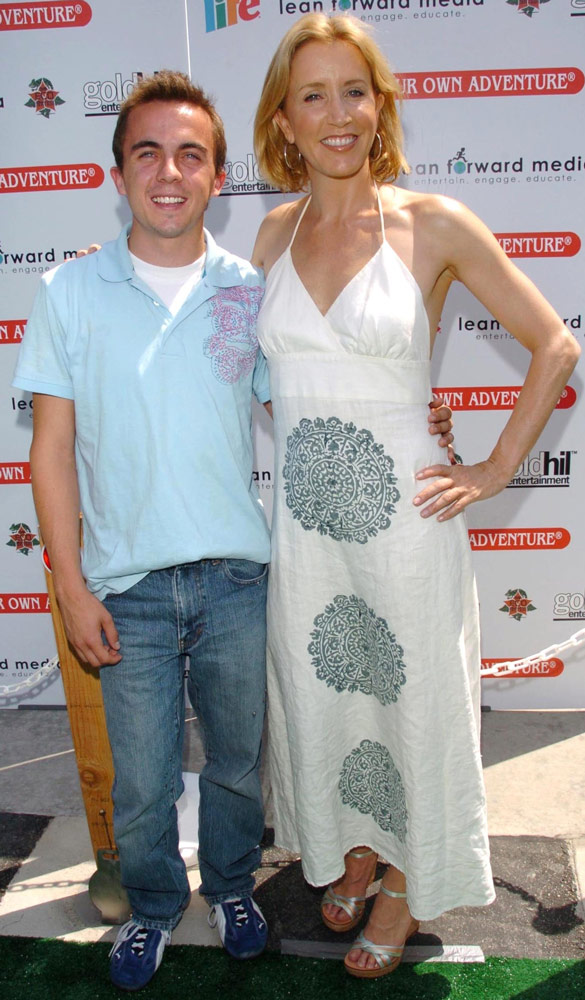 Photo by PR Photos
You May Be Interested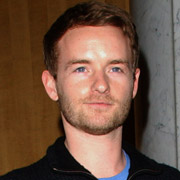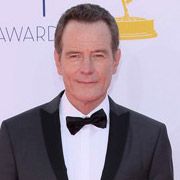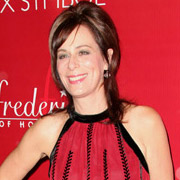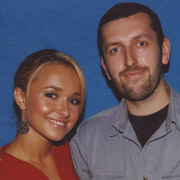 Add a Comment
97 comments
Average Guess (16 Votes)
5ft 4.05in (162.7cm)
Infalible
said on 30/Jul/20
163 cm
Jkiller
said on 12/Jul/20
5'4.25
Nik Ashton
said on 1/Jun/20
Legit!
Ashkan
said on 31/May/20
actually looks good for that height.
Tunman
said on 7/Jul/19
@Jake
Actually less than 3 months but yeah he looked incredibly young at 14(could easily have thought he was only 10-11).Berfield looked more his normal age.Btw only 100Lbs is extremely thin even for a 5'4.I guess he's put on some weight since that time,looks maybe around 120-30Lbs these years
Having rewatched some episodes of the late seasons Berfield looked perhaps 3.5-4"taller so 5'4 seems fine if we assume Berfield might fall in that 5'7.75-8 range.Must say that at times the difference seemed indeed only 3" but then Berfield was often looking down to Frankie.
Really among the greatest series involving children if you ask me.My Wife and Kids was also a great one
Rick1
said on 23/Aug/18
Wow i never knew he was this short i was thinking 5'5
Christian-6'5 3/8
said on 11/Jan/18
@Cameron
You have to realize that he's short though. Short people tend to weigh less than taller people with the same body shape.
Cameron
said on 9/Jan/18
Damn 100 lbs at 18????? That's crazy skinny.
Jake
said on 5/Feb/17
no more than 5'5", Berfield (the guy that plays Reese) is 5'8", he's actually 1 year younger than Muniz.
Amaze
said on 6/Dec/15
@John987
I'm not bragging mate lol. I'm only 5'7 I measured. I'm just saying I'm taller. I thought Frankie was 5'7 and Justin 5'10 when I was younger lol
John987
said on 23/Jul/15
It's sad when a 5'8 guy brags about being taller than someone, yes I'm talking to you Amaze. Reeks of insecurity.
Anyway 5'4 is reasonable, he doesn't quite look 5'4.5" in the show but he may have grown slightly after it.
Amaze
said on 5/Apr/15
You're not the boss of me now and you're not so big.
Life is unfair...
This show was great
I'm taller than him
And justin berfield(5'7?really is he as low as 170cm flat) .
I'm 5'8/173cm
Reese is only slightly taller at 174cm5'8.5
Mitm had pretty short sons
Only Bryan Cranston was the one with decent height
MaskDeMasque
said on 23/Oct/14
@Tunman
Justin looks about 5'7.
Jean
said on 27/Sep/14
kendalljennergreatestfan, I don't think it's appropriate to call him poor, I'm pretty sure he's living a great life.
176,2Tunman
said on 20/Aug/14
If he's 5'4 how tall is Justin Berfield then?I think around 5'8-8.25 slightly shorter than Masterson.
MrPlayboy123
said on 15/Aug/14
Ooohhhhh man I'm more taller than Frankie I'm just 12 and then I'm 5'2 yeah awesome
gigolo
said on 29/Jun/14
Rob, can you please create David Archuleta's page? I'm guessing him at 5'4.
rightwrong
said on 8/Jan/14
The guy is worth 40 mln. Should he care about his height. I mean of tour tall It does not mean one will be as successful as he is. It takes a hell of a lot more. I wish I had a bit of his success. Would trade 5 inches for it.
MaskDeMasque
said on 26/Aug/13
@Joshlad
What are you on about? You aren't going to suddenly have a height burst at 27.
Me
said on 12/Mar/13
I seem to be growing a bit too and I'm 21. Weird though.
thc-182
said on 15/Feb/13
wow, i always thought he was 5'7" , in the sitcom he never looked that short !
MM
said on 14/Feb/13
With 5'8 ed sheeran
Click Here
Maximus Meridius
said on 1/Jan/13
@Arch Stanton no he looks like casey affleck.
Arch Stanton
said on 6/Dec/12
Has anybody noticed the strong resemblance between him and Charlie Chaplin? Not to mention the same height...
BD
said on 1/Oct/12
@Joshlad, Brian is right, it's just your brothers are late bloomers.
MaskDeMasque
said on 17/Jun/12
5'4. life is unfair...
Joshlad
said on 13/Jun/12
@Brian Not really...One of my brothers was 5'8 until 19 then he grew to 6'2. Another brother was 5'5 until 27 and became 6 foot
Bouncer
said on 12/Feb/12
Rob has him spot on. Frankie Muniz is 5'4 tops, he can even look like 5'3 or 5'2 at times. He is at least 3 inches shorter than 5'7 Justin Berfield in Malcolm in the Middle and he said in his own words about his height "About 5'4", what more proof do you need?
FrankieFan
said on 31/Dec/11
OMG!!! Can't think he's only 5 4''!! I mean, of course he does look a bit short compared to other guys. Wish he was taller. He looks so cute as agent cody banks........(blush!)Anyways, I hope I'll get to be at least as tall as him. Only 2 more inches to go!!!!!
aimeeintx
said on 3/Dec/11
My husband didn't grow to his full height until he was 22. He is 5'8" he was 5'6" for 3 years before he grew 2 more inches
roxxettefan109
said on 23/May/11
Can`t belive he`s only 5 ft 4in.Even many short women would tower him when they wear heels
Alfred
said on 15/Apr/11
He is probably 5feet and 6inches now.Because he looked as if he was 5.6 in Criminal Mind
Ezio
said on 21/Feb/11
maximus meridius says on 23/Jun/10
He is probably around 5ft 8in by now he's a late bloomer he didn't start puberty until he was 16 he must have grown since he turned 23 he's going to be 25 this year he is still only 24 at the moment he is defiantly not 5ft 4in anymore he is not 5ft 6in anymore either.
Youre supposed to judge things based on facts, not what you THINK probably happened to him. He's still 5'4.
Brian
said on 30/Dec/10
He is 5' 4"....humans don't continue to grow in height/leangth as they age like crocodiles do..males stop growing by about 18 to 19 years of age and often by 16 years of age...he will get no taller just because he is 25..or 30 or 35...he is as tall as he ever will be..
sunnyfan
said on 20/Feb/09
Rob has Muniz spot on. Here is Muniz in a pic with Jack Osbourne who is alledgly 5`8, Frankie looks a little over 4 inches shorter, but he is tilting his head. Muniz is definantly 5`4, what do you think Rob?
Click Here
[Editor Rob: muniz could be dropping an inch with his stance.]
Trent
said on 29/Jan/09
Definitely pretty exact 3 inch Difference between 5'3-5'4 max Muniz and Berfield, makes Berfield 5'6-5'7 max, which is correct i believe.
fabain
said on 22/Jan/09
Ay bouncer justin berfield is around 5'7 frankie muniz is about 3 inches shorter then him making around 5'4-5'5 max
Bouncer
said on 11/Jan/09
Does anyone exactly know how tall Justin Berfield is? To me he looks about 3 inches taller than Frankie Muniz, so my guess is 5'6 - 5'7.
(Editor Rob: Sorry i wrote this in here, but unfortunately there don't exist a Justin Berfield article on this site.)
Brent
said on 6/Jan/09
I agree Bouncer, I just saw a pic of Frankie with 5'5.5 Drew Lachey and he was 2 inches shorter making him around 5'3.5
Bouncer
said on 5/Jan/09
@Brent
Believe me, 5'5 isn't even his morning height, if he looks around 5'3.5 most of the time, his morning height could be 5'4.25 max, if that.
@Michael
172 cm isn't 5'7, it is 5'7.75, so actually you're close to 5'8. And it surprises me that it should be so hard to find clothes for this height, maybe that's the shorter side of average but really not THAT short. I mean even 5'4 Frankie Muniz is top styled most of the time, lol.
Michael
said on 4/Jan/09
"Real is right...until you get to be about a legit 6'3", guys usually add at least an inch...and if this poster child of short-guy-syndrome actually says the words "about 5'4," you gotta assume at least 5'3" or shorter. Guys that small are gonna take all the wiggle room they can."
I'm 172cm (5'7") and I always say I'm about 170cm. Why'd we lie about that? If I as a short guy would lie about my height I'd only perpetuate some silly ideal of being tall. I'm 172cm and I wouldn't want to be an inch taller. Being my size has tons of advantages, including advantages in sparring (martial arts). The only problem is finding clothes sometimes. Of course it's true that as a short guy you're going to be a tad harder pressed (statistically, in reality it does not differ much) to get a leadership role at a company. However, being a doctor of neuropsychology, I'm head of my department at one of the largest hospitals in my countries. Height means jack squat.
Brent
said on 4/Jan/09
5'5 does seem like his height in the morning
leonari
said on 29/Dec/08
I agree with Bouncer. Rob has him perfect like so many others. 163 cm and not a tad above
Bouncer
said on 28/Dec/08
anonymous, 5'5 is never reasonable for that guy. He never ever looked it, to me he really looked no taller than 5'3 most of the time, just sometimes 5'4 tops, but thats it. Plus he said he's "about 5'4". If he really is 5'5, why he didn't claim it? That doesn't make sense. Possibly no guy that height would downgrade himself.
anonymous
said on 24/Nov/08
I rephrase my estimate to 163cm or maybe lower because he looks really short next to 177cm angie harmon.
anonymous
said on 13/Nov/08
5 foot 5 seems reasonable. In agent cody banks, he's about 8cm taller than hilary duff with heels on. He looks short
janice
said on 13/Oct/08
I agree with theshortkid, judging the charakter by height is just as stupid as racism or sexism, i hate people doing that!
For Frankie 5'3-5'4 is accurate, nothing more, 5'5 or even 5'6 some people claim for that guy is just ridiculous.
Jimmy
said on 7/Oct/08
Everybody thinks you're cocky when you're short and a guy even if you're just as cocky as everyone else or even less. I've seen short women who were just completely bitchy but nobody seems to rag on them, why's that? Being short is fun alot of the times though, when all the people are crammed up on the bus and i'm not,that's awsome, and if i'm clean shaved people just think i'm a kid and don't bother me that much. It's only hard dating really, well atleast that's all i care about, alot of the time I wish I was just gay or something though so I wouldn't even have to deal with the rude women.
anonymous
said on 16/Sep/08
12 inches is 1 foot and 1 foot is 30 cm so 150 cm is 5ft plus 13 cm is 163cm. 13cm is about 5 inches so 5 inches plus 5ft is 5ft 5 so i think that frankie is about 5ft 5.
theshortkid
said on 29/Jul/08
my friend's almost 21 and 5'2... i think society, especially American society, has to get over the height issue. it is no measure of a person's worth! unless you're an athlete and it helps to be tall sometimes, height shouldn't be one's concern. height, like ethnicity, is something people have no control over and thus should not be a factor in whether you respect a person or not.
an0n
said on 1/Jul/08
haha on celebrity genuis they actualy list this guy as 5'6" what a joke how can a 5'6" guy look as small as he does
Aimie
said on 30/May/08
Growth hormones won't make you taller than what your genetic code has already established for ya. They simply will make you grow faster. And they don't work for people over their 20's...
Anonymous
said on 20/May/08
if this guy took growth hormones HgH injections heavily he would grow to 6 foot
there are doctors that claim men have there growth plates open till 25
also a coworker of mine that was 27 started injecting himself with hgh he was 5'9 and now is 6'2 without shoes i thought he was wearing lifts
Jose canseico how ever you spell his name started hgh injections at 18 and was 5'10 150 pounds ended up 6'4 and 250
Heightdetective
said on 29/Apr/08
Although i can't buy 5'4. I agree with the other postures sayin' he couldn't be more than 5'3 max.
Heightdetective
said on 28/Apr/08
In Agent Cody Banks he wasn't that much over 5'1 Hilary Duff. He is no more than 5'3 tops. 5ft 4 is definitely pushing it.
foot
said on 25/Apr/08
I seiously think hes 5 6 because i compared me and him in a lot of pics and i dont see my self taller than him. I know im 5 6 with tape measure in my house on bathroom floor. He has to be 5 6 atleast
JohnD
said on 4/Mar/08
Real is right...until you get to be about a legit 6'3", guys usually add at least an inch...and if this poster child of short-guy-syndrome actually says the words "about 5'4," you gotta assume at least 5'3" or shorter. Guys that small are gonna take all the wiggle room they can.
dmeyer pretty much explains it...that's where all the cockiness and cars come from. If this kid were 6'1" he'd probably be a little more self assured and a hell of a lot nicer.
I'd be willing to bet MY car and MY house that this kid WOULD trade Mysterio his own Porche and house for that height...
Real
said on 29/Nov/07
He was just on criminal minds... he looked like a kid, and that's coming from a 5'6 guy.. I'd say 5'3ish
Drew, I rarely state my real height when I talk to friends.. and I'm not on TV.
I usually say 5'7-5'8.. well, I'm usually gauged at 5'8 so I just go along w/ it.. but I think most people usually add 1-2"
Anonymous
said on 24/Oct/07
I used to beleive 5'4 for him but I've recently begun watching alot of reruns of Malcolm in the Middle. I have to say, even in the later seasons, he doesn't look 5'4. He really was about 2 inches shorter (maybe an inch and a half) shorter than maybe 5'5 Jason Alexander. He's about 4 inches shorter than Justin Berfield who was described as 5'7 on the show and does look around it. He's also 4 inches shorter than Jane Kaczmarek who's around 5'7 herself. And the height difference between Muniz and Bryan Cranston looks the same as the height difference between Bryan Cranston and Julia Louis Dreyfus. Either he had one final growth spurt after Malcolm in the Middle was over or he really is only 5'3.
dmeyer
said on 19/Sep/07
this guy is 22 years old and 5'4 thats hard
Da Man
said on 1/Sep/07
Funny enough, during the nickelodeon awards(i think 2003), when he received an award.(the charlie's angels handed him), he looked just about an inch or half an inch shorter than cameroon diaz.That would make him around 5'7(since diaz is 5'8)
gregory
said on 18/Aug/07
Holy crap i never knew this guy was so short. I seen him in person a while back and i was suprized. He seemed about 5'2. Im 5'11 so it was hard for me to judge but my sister is 5'5 and she was at least 2-3in taller.
Mike
said on 15/Aug/07
If he is 5ft 4 how do you explain this pic. He looks a foot shorter than Angie Harmon
Click Here
[Editor Rob: a foot shorter? Her whole head length isn't more than 9 inches!]
Jon Doe
said on 14/Jun/07
He didn't look 2 inches shorter than Jason Alaxander to, he just looked an inche shorter than him but they both have different builds which throw me off.
Drew
said on 9/May/07
On "Punk'd" he was talking to Asthon Kutcher and he said: "I'm like 5'4"" This was before he knew he was being punk'd, so he didn't know he was on tv.
5'4" it is.
Chris
said on 27/Apr/07
Sounds about right but I think he might be a bit taller, perhaps closer to 5'5"ish but not 5'5". The reason I say this is because he has a small body frame, which may make him LOOK shorter than he actually is. I don't think he's shorter than 5'4", that's for sure. Erik Per Sullivan is listed around 5'4" which sounds about right and in the last season, they looked about similar heights at times but it looks like he has less than an inch over him.
Bryan
said on 25/Apr/07
Guy, The last time I even heard or seen a trailor for that movie, it was a few years ago, dont you think the kid actually grew some 3 inches? And, another thing, AGAIN, I bumped into him - more like walked passed him again at the mall.
Guy
said on 30/Mar/07
If he is 5'4" how do you explain this next to 5'1" hilary duff
Click Here
Pat Bateman
said on 11/Feb/07
Saw him today at the track. 5'4" and a cocky mofu.
Cantstop25
said on 19/Jan/07
He is credited usually as 5`3
leonari
said on 2/Jan/07
Sam: I don't think so.
Bryan
said on 2/Dec/06
Like I said...I LITERALLY BUMPED into him at a mall in Jersey right across my house...he is not 5'2 ... he is 5'4, trust me on this one...as a matter of fact he lives the town next to mine.
Jake
said on 6/Oct/06
Lets be realistic, the guy IS well over 5'... But he isn't quite 5'4". I'd give him 5'2.5", 5'3" at the absolute max. He might be 5'2" even.
Glenn
said on 11/Aug/06
Correct bryan.I bumped into him at a John Mayer concert.
bryan
said on 11/Aug/06
LOL I dont care but he seriously is about 5'4 or even go for 5'3.5...I bumped into him at my local mall in jersey about half a yr ago...b/c he actually lives somewhere in Jersey...not saying for those who dont know...but I bumped into him and I'm 5'8, I had atleast 4 inches over him...and you may ask what he was doing at the mall? What normal kids do, just chillin!
trueheight
said on 5/Aug/06
frankie was like, 16 when BFL was filmed; he looked about 5'2
rip
said on 21/May/06
Just rewatched "Big Fat Liar". Amanda Bynes was clearly much taller than him. In some scenes, she was 4" inches taller but in some other she looked 7"_8" taller. And bear in mind, Amanda wore flats throughout the movie, and Frankie might have wore lifts in some of the scenes. If Amanda is 5'7.5"_5'8" then Frankie is definitely 5'2".
Another thing, during the entire episodes of 'Malcolm in the middle' there was not a single girl who was shorter than him(even equal). Some of the girls were much much taller. Jane was always 5" or more taller than him. So there is no way Frankie is taller than 5'2".
Editor Rob
said on 16/May/06
Said 2 years ago:
"Me being little — although I'm 18, I'm about 5-4, 100 pounds"
Muniz used that dreaded 'about' word...
Anonymous
said on 15/May/06
Watching the last season of Malcolm in the Middle, it looks like that Dewey(Erik Per Sullivan), Malcolm's little brother, has caught up to malcolm in height, it looks like Dewey and Malcolm are now the same height or Dewey might even be a little taller than Malcolm now. What is the actual height comparison between Dewy and Malcolm now? Please respond.
clad-in-black
said on 30/Apr/06
I knew the guy was short , but didnt know he was 5 '4. Saw a recent episode of malcom and he looked a 5'6 at least. either that or really really good camera angles
Anonymous
said on 21/Apr/06
I saw an episode of Malcom in the Middle and he was a good 2 inches shorter than 5'5" Jason Alexander
Alex
said on 14/Apr/06
IMDB.com says hes 5'6! No way is he that tall. I'd give him 5'4 and nothing over that. He could even be as short as 5'3 but not under that though. He was easily a foot shorter than Conan O'Brien.
Joson
said on 11/Apr/06
I predict that he will not only stop growing, but shrink. Look for him to be nearing the 5' mark by the end of the year. Hoo-ha!
mia
said on 23/Feb/06
Someone on the internet posted a pic of herself and Frankie. The question was asked how tall he is and she (who was defintely taller than him) said that she´s 5´5" and supposes that Frankie is about 5´3". I think when you compared them he even looked a bit shorter than that. I also think that Justin Berfield (who plays Reese on mitm) isn´t very tall (maybe 5´8") but he´s pretty much taller than Frankie. I´m not sure if Frankie will grow. These kind of people who still grow at the age of 20 are probably the ones who have grown all the time. But I don´t think that Frankie looks much taller than he did 3 years ago.
trueheight
said on 27/Jan/06
smoke: i grew an inch over the last year; must have been gradual though 'cause i didn't notice. And i'm 22!! iknow, idon't believe either. that makes me a shade over 5'9". I think frankie might grow, he doesn't look like an adult yet
Kat
said on 25/Jan/06
Amanda towers over him but I think she is taller then him by only 5'5 inches and that's with heels on. I believe him to be 5'3 1/2 with shoes on, putting her about 5'9 with heels on, making her real height 5'6 1/2! I have so many comparisons that give that 5'6 1/2 height. Anyone who thinks she is 5'8 or more is fooled! Anyways, more about Frankie since this is his page, afterall. :)
He says 5'4, meaning he is probably 5'3 (or less?) I haven't compared him with any females who's heights I have a good idea about other than Bynes so I don't know. But when you're a 5'4 male for real, you fudge it. Especially one as egotistical as Frankie. And he is egotistical. Ooh Boy.
Serene
said on 23/Jan/06
Hahah.. Me either.. I don't really think that Frankie is only 5'4".. sorry
Siobhan
said on 5/Jan/06
Actually you're all wong and he is 5'6 the same height as me
Serene
said on 20/Nov/05
Well, he is as tall as my classmate. I think Frankie should be five feet 3 inches tall. He can't be 5'4" tall,puh-lease..
karen
said on 2/Nov/05
I also think he
Some Guy
said on 19/Oct/05
Yes. I do agree he was around Hilary Duff height exactly maybe even shorter. I'd give this guy 5'3 max.
Anonymous
said on 21/Aug/05
I think he's like 5'2" or 5'3" max. I was very sure he was Hilary's height in Agent Cody Banks(first one). And they were both wearing only sneakers. Hilary looked even taller at some scenes.
British Guy
said on 1/Jul/05
Rob,
Sometimes You Are Really Accurate With Heights,
To Be Honest I Agree That He Has Rounded Up Here...
God!! This Guy Is Tiny!! Strange How Some 5ft 4in Women Are Taller...
Mr. R
said on 28/Apr/05
What's really strange is that Frankie had a growth spurt between seasons of 7 or 8 inches a couple of years ago. I remember Jay Leno making a big deal of this. Unfortunately, this was all he was going to get!
Smoke
said on 27/Apr/05
Hey Rob take it easy on the guy! Many guys, especially in the younger generation now grow after the age of 19, I've grown just about 2 inches in the last two years and I am same age as Frankie. Just two years ago (at 17) I was a shade over 5'11', now I'm just over 6'1". Frankie, there's hope for you yet!
Mr. X
said on 26/Apr/05
I remember back when the first Agent Cody Banks came out, he was on Entertainment Tonight. The person interviewing him was talking about Angie Harmon's husband. Then Frankie says something like "so he's intimidated by all 5 foot 3, 97 pounds of me". There's a chance though he might had grown a little.
Mysterio
said on 5/Mar/05
I know Frankie wishes he was 6'0" or over...but I'll gladly give him my 6'1" frame for his Porsche and his house. :)