Jason Patric's Height
5ft 9 ½ (176.5 cm)
American actor known for roles in The Lost Boys, Narc and Speed 2. On TV he appeared in Wayward Pines, playing Theo Yedlin. On his resume he had his Weight listed
"175 lbs"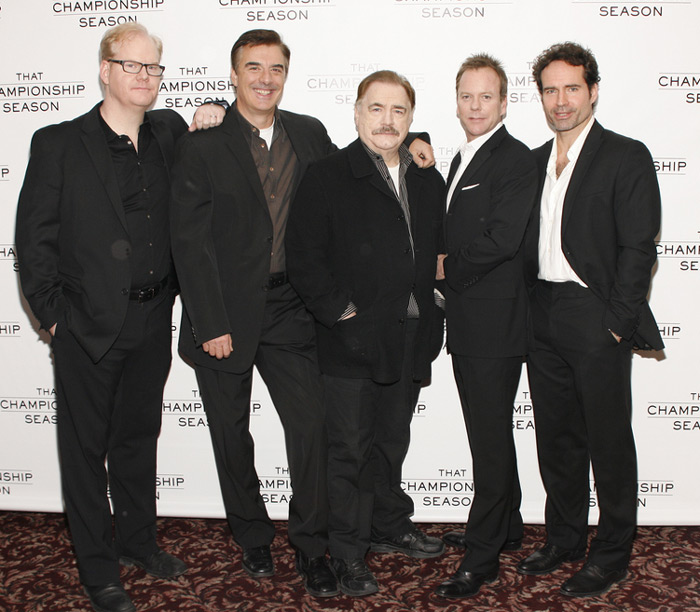 Chris Noth
,
Brian Cox
,
Kiefer Sutherland
and Jason
Photo by PR Photos
You May Be Interested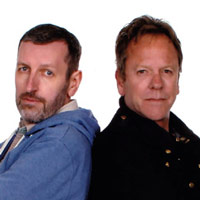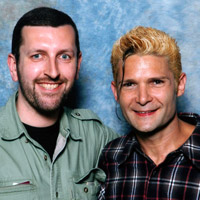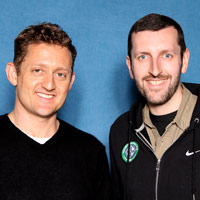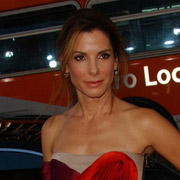 Add a Comment
50 comments
Average Guess (20 Votes)
5ft 9.55in (176.7cm)
Miss Sandy Cowell
said on 30/Mar/21
I can definitely see the likeness between Jason Patric and his father, 'Exorcist' actor Jason Miller.
5ft9.5. The evidence is in the above picture.
slim 6'1
said on 5/Jan/21
Weak 5'10" 176-177
Miss Sandy Cowell
said on 19/Jun/19
No, the two who are staying in the haunted premises are surveying the CCTV. They aren't investigating the house, though it does rather end up like that, especially for the girl. Perhaps she prefers to do that than listen to the coarse behaviour of Jason Patric!
😂😂😂
Miss Sandy Cowell
said on 17/Jun/19
Oh sorry Rob! I thought he was chalked up as 5ft10, or I'd have gone for just that! (5ft9.5). I wouldn't have given him a Birthday Bonus, HONEST!
Miss Sandy Cowell
said on 17/Jun/19
🎁🎂🎈 Happy Birthday Jason! 🎈🎂🎁
Wishing 'Sleepers' actor Jason Patric a supremely happy birthday today! XX
Jason features quite heavily on the Horror Channel, and sometimes it's quite hard to tell that it's him because he can play a gentleman or anything but! In one film that's shown, he burps in front on his young female co-investigator - of a haunted house! It looks as though I'm going to have to buy it! 😂😂😂
I can offer Jason on his Burpday 5ft10!
🎉🕯️🎉🕯️🎉🕯️🎉🕯️🎉🕯️🎉🕯️🎉🕯️🎉🕯️
KH
said on 5/Oct/17
I think this guy is a weak 5'10. Look at him next to Sutherland in that picture above.
RisingForce
said on 25/Jun/17
Has seemed a solid 5'9" to me and does look an inch taller than Keifer above. I probably wouldn't go as high as 5'9.5" myself, but close as I'd say 176 cm/5'9.25" roughly. Liotta could seem more than 2" taller to me, even at the premiere, but I've never ruled out Ray being a bit taller than 5'11.5".
Sandy Cowell
said on 13/Jun/17
I remember Jason best of all from the film 'Sleepers'! He came over as about 5ft10; he wasn't small compared to the other guys, including 5ft11 Brad Pitt and 5ft10 Kevin Bacon. They all looked at least slightly above average in the film, though it will have worked in their favours that they were svelte guys. That is why I was a tiny bit surprised that Jason didn't quite make 5ft10! Oh well, not to worry!
He gets 5ft9.5.
..
said on 18/May/17
His shoulders are below keifers by an inch yet his huge head gives him 2 inches in height...massive head is wasted height...
S.J.H
said on 27/Jan/17
Give 5'8.5 impression in wayward pines but doesn't look 4" shorter than 6'1.5 chris noth
Mr.Kenobi
said on 18/Oct/16
Gives a 5'8" ish impression around other people in wayward pines season 2.
karloz
said on 14/Jul/16
Hes killing it in Wayward Pines lel you could add that Robby G
SonnyboySlim
said on 20/Apr/16
I met him on set in the late 1990s and I honestly thought he was around 6' prior. He was maybe 5'10" tops. Nice guys though.
Khalid
said on 1/Jul/14
Hey Rob, guess what? Jason is now doing cons/events. I hope you'll meet him in the UK cons soon.

Editor Rob
let's hope so!
Hypado
said on 30/Jun/14
Jason Patric is 5ft 9.5in (177 cm)
lelman
said on 24/Oct/13
Looks 175-176 next to Pitt in Sleepers.
5'8.76786
said on 7/Aug/11
177cm is spot on, He was at most 7 inches taller than 5'3 Jennifer Jason Leigh in Rush. Compared to him, Sam Elliott looked huge besides Jason Leigh.
Anonymous
said on 20/Feb/11
Minnie Driver is 5'10" and he was 1/2 to 1" shorter. I'd put him @ 5'9-5'9.5". Just shy of 5'10". (Ref: Sleepers)
sodapop
said on 27/Mar/09
He might be wearing boots in this picture. You can't really judge it correctly.
Maribel
said on 25/Nov/08
Maybe 1.74cm.
LIL LEE
said on 29/May/08
Jason easily has 2 inches on Glenn here. 5'10 is right
TNTinCA
said on 19/May/08
His face is in the foreground somewhat which I think is also attributing to the illusion of size versus glenn's face. He is also leaning into the camera while glenn is leaning back.
Davey
said on 25/Apr/08
Is he the guy from sleepers?
Charliemoto
said on 27/Mar/08
wow his head is twice the size of Glenn but then his body is also kinda larger mostly.
i'd give him 5'10 flat actually.
derek d
said on 27/Mar/08
His head is big but not as big as it appears in the pic probably because he is closer to the camera than glenn is.
vertically challenged
said on 28/Feb/08
Markus....now that is funny!! I have to agree I think his head is huge...
Markus
said on 25/Feb/08
His head didn't look so big in the lost boys did it? Strange!
Pik
said on 12/Dec/07
He does look 177 cm next to Liotta.
Click Here
Anonymous
said on 12/Dec/07
he looks more 5'11. if he stand straight up.
charlie
said on 27/Oct/07
Look at him walking side by side with Brad Pitt in "sleepers". He is noticably shorter although that's decieving because its been said that Pitt wears lifts. Even if Pitt was wearing lifts and Patrick wasn't, it still looks like a max. of 5'10" for Patrick to me.
bri
said on 9/Oct/07
In the movie Alamo, he looked so short that i remember thinking he'd be a great Wolverine cause he has the stature down and the bad attitude. I'd say he's shorter than the posted 5'9.5 above.
Del Mar
said on 10/May/07
If straightening up he could look 5-11, 6 in that pic. Or maybe I think so cause he is closer to the camera
CoolJ
said on 23/Jan/07
He looks to have a massive head for a guy only 5'9.5
brazilian guy
said on 14/Sep/06
i still think that there´s 4 inches between them
notice that pitt is lookin down and his head isn´t straight, and patric is straight,
i guess patric is 173-174, but i might be wrong cause his body is short and he´s got enormous head, so he might be 175-176, ok
Tom
said on 12/Aug/06
This scene at the end (I watched the movie :p), Pitt and Patric are walking together.
Click Here
Tell me there's 4 inches of height difference.
Tom
said on 12/Aug/06
Whoa, no way was he 10 cm (4 inches!) shorter than pitt. He looked to be 1 or 2 inches shorter, 2.5 at the most.
brazilian guy
said on 22/Mar/06
he´s at least 10 cms shorter than pit in sleepers
pit looks 183 for me, i guess patric is 173 - 5'8" tops no higher than that
he is short and has got an enormous head heheh
trueheight
said on 9/Feb/06
you are spot on on this one. patric is very much underrated and underappreciated actor. check out Narc, he seems little compared to Liotta but in some interview Liotta said he wore lifts because the character required a huge guy
brazilian guy
said on 4/Feb/06
he´s closer than glenn to the camera
it makes him looks bigger, but if you look their heads, the forehead of both are in the same height
i don´t think he´s any bigger than 5'9", he is 1 inch or less bigger than gleen's 173
175 tops is very good for him, but i still think he looks 172-173 tops
dmeyer
said on 25/Jan/06
in that pics jason 2 inches taller than glenn maybe 3
Glenn
said on 24/Jan/06
I thought he would be 5-8.he was 5-10 max.I think you hit it on the head with your guess.unless lifts?
Anonymous
said on 5/Jan/06
he is shorter than kiefer sutherland in lost boys
he has at least 3 inches under ray liotta who is listed 5'11''
he is the same hight as sandra bullock
he looks shorty
no way he is 177 cm
for me he looks more 173 or 174
get it right editor
5'8" is sharp for him
he would be grateful heheh
it´s funny how these stars want to fudge their heights
why?, i think the important is their accting, shouldn´t it be
it surprises me
here in brasil is the same, every actor grows when get famous, they always raise their heights, just like "liewood"
LRB2
said on 19/Sep/05
I was an extra on his latest movie and he was my height: 5'8".
mcfan
said on 14/Sep/05
My memory was wrong. 5'9.5 seems good, however, Kiefer Sutherland looks his height.
McFan
said on 23/Jul/05
He only looks 5'7. Wasn't Kiefer Sutherland like 1-2 inches taller than him in the "Lost Boys?"
funkymonk
said on 21/Jun/05
He was in Dublin a few years ago and he walked right past me. I'm 5ft11. He was at least 2 inches shorter than me if not more. He does have a large head and is fairly broad.
Lmeister
said on 25/May/05
If Ray Liotta is tops 5'11'' maybe 5'10'' then Jason isn't 5'9.5'' = )
http://images.absolutenow.com/rt/5866_Liotta88409149.jpg
http://cache.gettyimages.com/thumb/2334520.jpg?x=x&a=2334520&b=editorial_na&t=1
Lmeister
said on 1/Mar/05
There is a pic of Narc World Premiere in the www.gettyimages.com were Jason Patric is standing next to Tom Cruise who is slouching a bit and they seem to be the same height. Of course we can speculate that Tom is wearing lifts, but looking at some Jason Patric pics he seems to wear pretty chunky boots all the time. BTW Ray Liotta is standing way behind from the others in the pic and still seems to be a lot taller than Patric...
miked2789
said on 5/Feb/05
that pic of dafoe and patric makes no sense if patric is really 5 9.5, bullock is 5 7.5 as said on this site. in the pic patric looks to be the same size if not a half inch taller. i think patric is only 5 8, its obvious in the pic.
L from Finland
said on 1/Feb/05
Just take a look at that pic and U will see that Jason Patric is not 177 cm but closer to being 172 cm...
Dafoe and Patric