Jeremy Lin's Height
6ft 2 ¼ (188.6 cm)
American basketball player who has played for New York Knicks, Houston Rockets and Los Angeles Lakers. His height without shoes was 6ft 3. Lin himself once talked about his height, saying
"Both my parents are Five-Six, 110 pounds. I'm Six-Four, 200...70 pounds heavier than both my brothers...I mean I eat a lot of candy, but not that much candy."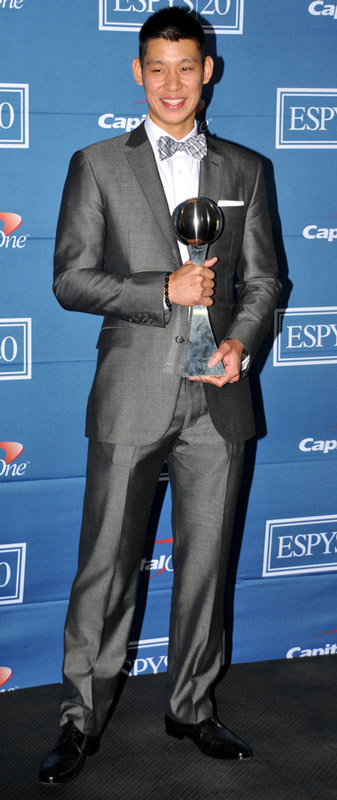 Photo by PR Photos
You May Be Interested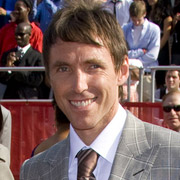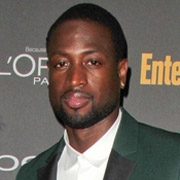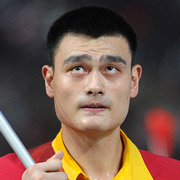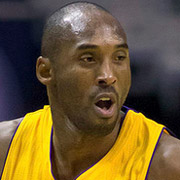 Add a Comment
114 comments
Average Guess (63 Votes)
6ft 2.42in (189cm)
avi
said on 14/Sep/19
@Editor Rob
Rob, check this out:
Click Here
He appears to be 6'2 there with shoes on. So he's not a 6'3 guy in shoes
It seems Lin barefoot is sub 6'2
avi
said on 14/Sep/19
Not solid 6'2 guy.
Looks to have taken HGH
Canson
said on 4/Aug/19
@Junior: Kobe looks too short to be 196. But Melo at 198-199 is very feasible. That's actually about 1.5" on Kobe at times
Chris Junior Hernandez 1990
said on 2/Aug/19
@Canson Honestly Carmelo can look alot like 199cm guy i always think before Rob added him, but came across atual height compare with Kobe durinf olympic and some events and short clips i have seem is solid 3cm difference, also because you won't believe Kobe is 196cm so we take Vanessa words of 195cm and Kobe making Carmelo look 198cm at a best low. I use to think Kobe is 196cm and i still think so, maybe is becuase most listing from BB players were listed 3/8 too high. Lin i use to see he can look between 188-189cm but instant destroy by Kobe when the two stand together and sometimes look 3" between them and not under 7cm difference.
Canson
said on 30/Jul/19
If we compare him to 6'4.75 Kobe Bryant and 6'6.25 Carmelo Anthony both of who look their listed heights, Lin would come out at most 6'2" flat
Velikisrbinnn
said on 27/Jul/19
Rob how much taller do you think he is than his dad?
Click Here
Have you ever seen such a height difference between a father and son?

Editor Rob
Seems nearer 5ft 6 there.
Nik
said on 14/Jul/19
@ Junior Hernandez 1990 - That's amazing!
Importer
said on 11/Jul/19
6'4 in cowboy boots :P
Canson
said on 9/Jul/19
6'2" flat
Canson
said on 8/Jul/19
@Mm: and Curry's 6'2 is a morning height. It was proven that year to be less than an hour out of bed as was seen with Blake griffin. Curry is about 6'1.5". Curry looked about 2cm shorter than Jarrett Jack who is around 188-189 in person. Lin may be 6'2" but I doubt much over that mark.
Mm
said on 24/Jun/19
Lol @ 6'4. When he played with the Warriors, he was exactly the same as 6'2 Steph Curry(6'3 with shoes). They listed Lim on the roster at 6' 3.
Greg
said on 8/Jun/19
@Looked around 6'2ish with Kev Jumbas Dad Michael Wu would might be 6'0.5-6'1 himself.
K.A 188
said on 6/Jun/19
Solid 6ft2
Stephen Ronald
said on 21/May/19
Rob, I respectfully agree. He is 6 ft 2.25. I met him at a fair and he was about 2 inches taller than me. (Afternoon height 6 ft 0.25 in.)
3holes
said on 3/May/19
6'2
KimKam
said on 27/Apr/19
With 6'1" Steve Jermey looks anywhere between 6'2.5"-6'3"
Final Vedict: 6'2.750
Aaron Szeto
said on 5/Apr/19
My friend here is 6 foot 1 and Jeremy Lin is the same height as him. I'm trying to paste the picture on here is it possible?
Jdubbz
said on 17/Mar/19
@Christian:
Yea I saw his posts back when I joined last summer. Don't know him, but I'm not surprised that he's in a similar situation. Actually seems to be somewhat common among first gen Indians and Asians.
Junior Hernandez 1990
said on 8/Mar/19
@Nik Not scaring you but i use to know a chinese guy whose parents both under 5'3 and he reach up incredible 6'9 with no gigantism causes and he only weigh about 180lbs which make him look illusionally 6'10-6'11.
Rob, you should add this asian host/actor Blackie Chen
Click Here
: He claim to be 6'2.75" and listed on google look similar height as Lin.
Click Here
:
Ggamers
said on 4/Mar/19
Looks 6'4" with 6'3" tim tebow
Nik
said on 4/Mar/19
@ Nik123 - I like your name!
@ packman - I like your name too!
It's amazing that both of his parents are "Five-six", I am sure that there is a female celebrity on this website with two 5'6" parents!
Christian 6'5 3/8"
said on 1/Mar/19
@Nik123
You're right, most Asian diets lack protein and animal products that are essential for growth. Also, many Asian countries tend to be impovrished so they lack good healthcare.
@Jdubbz
I don't know if you know him, but there used to be a poster named Jason 193cm who's 6'4" and mentioned that he had short parents as well. I believe his parents are Indian immigrants as well.
Christian 6'5 3/8"
said on 1/Mar/19
@Nik123
You're right, most Asian diets lack protein and animal products that are essential for growth. Also, many Asian countries tend to be impovrished so they lack good healthcare.
@Jdubbz
I don't know if you know him, but there used to be a poster named Jason 193cm who's 6'4" and mentioned that he had short parents. I believe parents are Indian immigrants as well.
Junior Hernandez 1990
said on 1/Mar/19
Lin keep reminds me of his glory days in Rockets with Chandler Parsons who claim 6'10 on Twitter/IG. Chandler was listed 6'9 for NBA official and keep claiming 6'10 which he never looks it. Look at most 6'8 1/2 with Lin. While i remember CP draft measurement was 6'8.75" without shoes, he doesn't look quite this range. He look between 6'8 1/4-1/2. Lin had a 6'3 without shoes listing from previous draftexpress which is ridiculous, he look at most 6'2 1/8.
Jdubbz
said on 28/Feb/19
@Nik:
That's exactly my situation dude. Mom is 5'2.5, dad is 5'6.5-5'7, and I'm 6'5. I have a few tall cousins but none of them are anywhere near my height, so idk what happened there.
Tkazi
said on 28/Feb/19
Looks 6'4" to me
Nik123
said on 28/Feb/19
This happens with a lot of American kids born to asian/indian immigrant parents. Like it has something to do with the asian diet. I'm born here my parents immigrated from india so I'm ethnically Indian. In my brown friend group I have plenty of friends whos dads are 5'7 moms are 5'2 and theyre like 6'2 lol. That didn't happen with me though. My dad around 6 towers over all my friends dads yet I'm only 5'8 :/
Canson
said on 17/Jan/19
@Junior: that's where I have him
Junior Hernandez 1990
said on 9/Jan/19
I still think Lin is 6'2.
Canson
said on 14/Oct/18
@Junior and Christian: a poster here named Robert Broome was his neighbor and guessed him to be 6'3.5. But Broome has made other good estimates so maybe off on that one. My guess is around 6'2". However, someone showed a clip of him measuring I think at Madaam Tussaud's and he was only around 6'2 in shoes. To be quite honest, looking at him with Melo he looks to be a barefoot 6'2 or just shy of it
Canson
said on 22/Sep/18
@Christian and Junior: max to me 6'2 flat
Christian 6'5 3/8"
said on 1/Sep/18
@Junior
Yeah, I go with 6'1.75" for Lin as well but no less.
Agent Orange
said on 31/Aug/18
Doesn't look any taller than 6'2 imho.
Junior Hernandez 1990
said on 30/Aug/18
Some claim to met Lin in person says he is only 6'0.75" in real. I don't buy that. I would go with Lin at 6'1.75" absolute low.
Batistataker
said on 27/Aug/18
Less than Andy Murray, who has a very decent measurement of 187.5cm
Canson
said on 27/Aug/18
I'm thinking he's 6'2" flat but no less
Rampage(-_-_-)Clover
said on 5/Jul/18
Looks bare minimum this
canisvy
said on 28/May/18
186cm
Lin has traveled to Taiwan and he doesn't look taller than people who are listed 190cm.
Lkk
said on 24/May/18
6'2 at worst
Junior Hernandez 1990
said on 17/May/18
@Canson True. Min 6'2 not even a 1/8 added.
Canson
said on 18/Apr/18
After seeing him with Kobe or Melo or the pose for Madaam Tussaud's, This looks about right. Maybe just a flat 6'2 to be honest
Dillon Rice
said on 7/Mar/18
Lin claimed 6'3 on a Facebook post.
Click Here
Canson
said on 1/Feb/18
@Agree Junior. I'd say at best 6'2" looking st him
Junior Hernandez
said on 1/Feb/18
The average guess was way took off at 6'2.53". Lin at 6'2-6'2 1/8 at best.
Jeremy
said on 1/Jan/18
6'4" is laughable for this guy. 6'2" is where I see him
Canson
said on 3/Nov/17
@Junior: very true and with Robert Broome could have had a footwear advantage on him too and maybe not noticed it. With Melo and Kobe Lin looks like he would at most touch 6'2. I won't rule out the 6'2.25 tho as it's possible too
Junior
said on 24/Oct/17
@Canson said on 8/Oct/17
I think Jeremy Lin was on his tipping toes when the two individual people met him.Lol. I don't see him anything over 6'2.25" for highest maybe 6'3.5" with shoes in the morning.
Canson
said on 8/Oct/17
@Rich: it's weird. Another poster named Robert Broome who was his neighbor said the same thing when he posted that he was 6'3 and change. But with Kobe and with Carmelo he can look honestly 6'2" at best. Maybe 6'1.75. Not to mention the wax museum statue. It's hard to pinpoint his height honestly.
Rich
said on 26/Sep/17
Took a pic of him with my brother when we spotted him in Oakland. Dude was wearing 0.5" flip flops so he was a bit over 6'3". Big guy.
catas
said on 4/Sep/17
Flat 187cm
No more than that
insomniak
said on 19/Aug/17
I remember seeing a picture of Jeremy with a group of highschool volleyball girls and about 1/3 of the girls in the picture were taller, and to make matters worst one of the girls looked about 4 inches taller then him which would mean she's close to my height.yikes!
Junior
said on 17/Aug/17
Carmelo Anthony must be 6'6.5" standing next to Jeremy Lin. Lin is a strong 6'2 i can buy 6'2.25" as well.
kadkid
said on 6/Aug/17
Strong 187.5cm (evening or after activities)
Canson
said on 5/Aug/17
I wonder if his hair was counted in the measurement or what the case was. Even if it's a morning measurement that put him an inch or more above how he looks with a guy who is almost 6'5" with Kobe and a 6'6" and change guy like Carmelo. I know he mentioned 6'2" in his documentary and wonder if that's closer to the truth (maybe 6'1.75)
feez
said on 4/Aug/17
Even 6'2 seems to much when I look at him next to Kobe
Canson
said on 21/Jul/17
@SJH: I used to think 6'2.5 but seeing him with Melo I don't see him over 6'2. Melo is how he's listed on his pre draft (no less than maybe 198-199) no more of course either. I could even see 6'1.75 like you said once with Kobe
S.J.H
said on 12/Jul/17
I did say Lin holding 187.5cm or just round up put him as 6'2. Certainly not big 6'2. My two older brother were 6'2.25 and 6'2.75 they both easily edge out Lin. People think he is 6'3 were insane
tall or nah
said on 11/Jul/17
@S.J.H
actually it grew from 6'3" to 6'5".
if you looked at the years on the left.
his wingspan was 6'3" in 2009 and 6'5" in 2010.
Canson
said on 23/Jun/17
@Christian: I used to think he was taller but seeing him with Kobe or Carmelo he doesn't look over "maybe" 6'2".Goes to show that the pre drafts aren't as accurate as people think they are if they said he's 6'3" barefoot. And if what the one posted below said is true that he's not even a 6'3" in shoes without hair it really emphasizes the point
Christian-196.5cm (6ft5 3/8)
said on 23/Jun/17
Doubt he's anything over 6'2"
bobthebuilder
said on 22/Jun/17
he admitted to being 6'2 in his Linsanity documentary
S.J.H
said on 7/Jun/17
Click Here
Lol jeremy lin wingspan shrunk by 2' from 6'5 to 6'3
Arby
said on 6/May/17
I have Seen jeremy in passing a few times. I'm between 6'3 and 6'3 1/4 and he is easily an inch or so shorter than me.
Canson
said on 3/Apr/17
@Insomniak: yes I do lose 2 hours out of bed 1/2". No I am not implying it for Lin. I'm going off how he looks in the pic posted from Madaam Tussads as well as with Kobe etc
GP
said on 3/Apr/17
@to GP, I'm glad that you created very special user name just to respond to my comment, 😂. Care to post a photo of that since you did manage to see it clearly and I'm pretty sure you will be able to post it here with ease.
insomniak
said on 2/Apr/17
Canson what do you think everyone gets measured after waking up or something? Anyways most people will lose most of their height in the first two hours of being awake and active,if I can recall correctly you said you lose about half an inch of being awake only two hours. Straight from the horse's mouth.
Canson
said on 2/Apr/17
@To GP: interesting. 6'3" in shoes with hair wow??? May SJH was right all along when he said what he did. Based on that I would say he was measured in the morning and his hair made him 6'3"ish or could've been a round up. But now this sheds light on many of the other NBA players that I don't believe are the height they say
to GP
said on 1/Apr/17
@GP
im not rob but i just did..and it's quite surprising...
he is not even a 6ft 3 with shoes on...holly fu**
only his hair reached on 6ft 3...
GP
said on 31/Mar/17
Rob did you know that they measured him in shoes for Madame Tussaud? The photo is available online though it's hard to see the numbers but with your computer expertise I think it would be possible to see it clearly. Unless you got his height based on that measurement already.
Canson
said on 30/Mar/17
@SJH: that could be right. I wouldn't put Lin under 6'2" flat tho. Long hair (spiked) in a morning measurement maybe got him 6'3" flat. Rob's estimate could be accurate as the difference with 2.5" inches and 3" isn't that easy to detect in most pics. So rob may have both players accurately listed 6'2.25 and 6'4.75
S.J.H
said on 28/Mar/17
Kobe is 3" taller than Lin. Nothing could change the fact. Which means michael phelps 2.75" lower than kobe if go by listing here. That makes colin kaepernick 0.75 shorter than Kobe because kaepernick is max 2' taller than phelps
famella
said on 27/Mar/17
189.5cm at early lunch time
188.5cm at night or during activities
famella
said on 27/Mar/17
189cm at early lunch time
188cm at night or during activities
Canson
said on 26/Mar/17
I went to the game Friday night when they played The wizards. On the court he looks taller than John wall does imho I'd have said he's 6'2.5-6'3. But oddly enough next to Kobe he looks less than his listed height here
Canson
said on 21/Mar/17
@S.J.H: most taller guys don't round up honestly
Canson
said on 16/Mar/17
@SJH: I don't bother with 1/4. That's not something anyone really claims and sounds odd in my opinion. Specifying it when I get someone close in height that may fall to 6'3.75 etc I'd go ahead and say I'm 6'4 1/3 or 6'4.25ish but 6'4 or 6'4 and change or 6'4.5 is adequate either of the 3. Even me claiming 6'4" isn't downplaying it because I fall under 6'4.5. The only ones that would say otherwise are those 6'3 and change guys who would get stressed out because they want to be 6'4". It always is the guys who have the ego and a goal in mind of how tall they want to be that it affects and it gets stressed out. Fact is tho if I were to measure at my lowest 1/3 over on a normal day and lower even later if I were on my feet I'd be closer to 6'4
S.J.H
said on 15/Mar/17
@Canson
But at least if you claim more on 6'4 and 1/4 that would put you more honesty (6'4.33) for the smallest round down.
Canson
said on 10/Mar/17
@S.J.H:I do claim 6'4 1/2 mostly (just started 6'4 recently). But I think it's worse to lie up than round down honestly especially because I fall to .33. Meaning when I see a guy claim 6'4 that is 6'3.25-.5 I have no sympathy for them and say I'm 6'4" at that point or even a 6'2.5 guy claiming his shoes. While I do claim 6'4 1/2 sometimes (actually quite often) I don't see 6'4 as downplaying it when I fall to .33 esp since I'm under .5 after 5 hours and I'm close to 4 than 5.
S.J.H
said on 9/Mar/17
@Canson
You should start claim 6'4 and a half and see how surprise those modesty height claimer would have thought you're like 6'5 and those guy claim shoes think you're 6'6. Last year dec a one time i particapate for night charity basketball games event at my community i wear a sports sneaker given 1.1" that boost me at 6'8 and i get ask how tall am i by all my team players who don't know me on that day most of them thought that i'm like 6'9 and some thought i'm 6'8 and truth i was a flat 6'7 barefoot and only one guy guess right my height from my opposite team which is a very tall chinese men he spotted that i'm 6'7 i shook his hand and i look right at his lower nose level he was 6'8.5 his barefoot height with modesty and others thought he was 6'10. It's always better to claim real height that we got in the lowest. If you claim 6'4 you're consider downplay it. Since i'm 6'6.9 lowest and i just say 6'7 whenever someone ask how tall am i nobody suspect that 0.1" lower and at your low 6'4.33/193.9cm i believe you just look right at 6'4.5 to those honest guys so it's alright to claim it.
Canson
said on 7/Mar/17
@S.J.H: agreed. But a real legit textbook 6'4" in my book is usually 6'4" or over afternoon maybe. I'd give a 6'3.75 evening the benefit of the doubt but not any lower because they'd be near 6'4 most of the day. In my case I claim 6'4" honestly but I'm 6'4 and a wee bit at 6'4.33-.36 night time
S.J.H
said on 6/Mar/17
@Canson
Is true. Just like people trust conan o'brien being 6'4 and truth is he might just being a 6'3.25 guy and 6'3 nowadays and the 6'4 just a peak morning round up and nowadays he might just a touch at 6'4 out of bed. A real 6'4 will just be a guy measure himself in morning/noon claim it not rounded up and hold 6'3.5-6'3.7 range through out the day and i have know 3 guy who claim 6'4 only one of them look a solid one the other two look between 6'3.5-6'3.75 range and honestly i can tell both look taller than conan o'brien. One point i think jeremy lin listing here is still accurate. He should be every bite of 6'2.25 morning and 6'1.75 by lowest like you said he looks it with kobe. Harden might just be a guy like conan o'brien close to 6'3.5 morning and hold it about 6'3 lowest
Canson
said on 4/Mar/17
@S.J.H: I agree with you looking at the pics. Also saw some with Kobe and Lin. I think what threw it off was when I saw Lin and Melo and Lin and Harden. But another pic with Harden has Lin around 6'2" as well maybe tops this listing 6'2.25. Harden from people who have met him 6'3 range more strong 6'3 than weak 6'4. People don't understand how tall 6'4 actually is
S.J.H
said on 3/Mar/17
@Canson
I rather believe Lin is the same height as michael phelps. Because Liu Xiang is only 6'2 he claimed it is impossible for phelps even be 6'2
Click Here
Click Here
Click Here
even without shoes and camera advantage Liu is still a small amount taller. 6'1.5-6'1.75 for phelps is true
Click Here
Liu xiang even make lebron james look like 6'6 range
Click Here
this is the real comparison of kobe bryant with michael phelps. They look 3" apart
Click Here
Some commentors likes to post this recent one where kobe had disadvantage to the camera
Click Here
Kobe closer to camera but he edge blackie by a little over 3" and balckie look similar to jeremy lin couldn't tell who is really taller.
We all learned kobe is weak 195 then blackie is 6'1.5 and jeremy lin maybe nearer 6'2 but much likely he is 6'1.75
Canson
said on 2/Mar/17
I think he's between 6'2-6'3 depending on time of the day. I don't see him 187 at all but maybe 188 (if hair were factored and it skewed) but honestly feel he's 189-190. 6'2.5 like Michael phelps is
S.J.H
said on 2/Mar/17
I'm not agree with Robert Broome say Lin is 6'3.5 , on david gandy page have discuss a 6'2.5 china male model Hu Bing who edge out once inch on blackie chen who claim 6'2.75 and there is tons of picture jeremy were similar height as blackie so how could jeremy lin even be 6'3.5? I have evidence jeremy lin is only 6'1.5
Click Here
6'2.5 Hu bing on the left and 190cm claimed blackie chen on the right
Click Here
Hu look an inch taller than blackie chen
Click Here
This all suggested Blackie is not over 6'1.5 in real
Click Here
Jeremy lin look the same height as blackie 6'1.5
Click Here
movement here. blackie looks taller
Click Here
blackie facing down and jeremy standing full straight. blackie shoulder look even higher
Zuta
said on 18/Feb/17
Hes a solid 6'3". Saw him in oakland taking a pic with a fan.
Canson
said on 15/Jan/17
Out of bed 191-192
Before bed 189-190
packman
said on 5/Nov/16
189cm out of bed
188cm during the day
187cm before bed
period
persk
said on 4/Nov/16
190cm out of bed,
188cm at night
Robert Broome
said on 29/Oct/16
Jeremy is taller than this. He used to live next to me and I've stood next to him and sized him up. I would say 6'3.5". He was much taller than I expected. He was nearly my height at 6'5". We were close to eye to eye.
Patrick Ewing, Cody Zeller, Frank Kaminsky, Tyler Hansbrough and Spencer Hawes from the Hornets are all my neighbors. Many Panthers players also. My 6'5" and 270 pounds is pretty average around here. Patrick is clicking 340 these days and makes me look tiny.
Canson
said on 2/Aug/16
He honestly looks more like Michael Phelps's height like Bobby said prob 6'2.5 but I doubt any more than that. Phelps is right as listed here when out in public
Canson
said on 28/Jun/16
@Bobby: you're right about Phelps. I've met him in person and id be shocked if he were less than a full on 6'3 maybe even 6'3.25 out of bed. He has a long spine so possibly an inch loss. He'd be prob 6'2.25 at his low but the verdict is out on Lin in pics with Kobe but I agree he looks 6-2 range as well
bobbyh3342
said on 27/May/16
eh rob I think you may have shorted this guy I don't think he would ever measure this low he looks like a morning 6 '3 .5 6 2.5 night 6 2.5 rob same as Michael phelps
Canson
said on 22/Apr/16
@S.J.H: love may have measured later than Parsons. Love looks his draft height whereas you're right. parsons is shorter than Dwight Howard and he's only "at most" 6'10 prob 6'9 and change (was 6'9 when drafted) but may have grown a hair. He looks taller than Durant does
MD
said on 21/Apr/16
With Steve Nash, listed 6'1", here, in what I'd guess would have to be very similar footwear and a level surface:
Click Here
S.J.H
said on 30/Mar/16
I wonder how draft measurement get Lin at 6'3? Honestly he look okey to be 6'2 but no way near 6'3 and even worst he can look big 6'1ish plus guy. To be exactly i think jeremy lin could be 6'1.8-6'1.9 or right at 6'2 for lowest. Strange too to chandler parson's measure at 6'8.75 but strong evidence proof he was not taller than 6'7.5 kevin love
Crypto139
said on 28/Jan/16
Same exact height as Tim Tebow. Either could look a fraction taller at times. Like how Bernie Mac and Ashton Kutcher were "in Guess Who." It is interesting to see 2 guys within a fraction of each other as if we find out one, then we have found the other.
bobby3342
said on 16/Jan/16
what happened rob ? you think he's more Russell Westbrooks size than Dwayne wade? Didn't he measure 6'3 no shoes?
VaJay
said on 6/Sep/15
My parents are 4'11 and 5'4 and I'm 5'9.
If only my mom was at least 5'2....
Dmeyer
said on 27/Aug/15
I have a friend solid 4.5in taller than me so 6'4 his father is 5'7 and mother 5'6 he did well
Bard
said on 4/Jun/15
6'2 is a good call. Looks barely taller than Steve Nash.
Triplescrew
said on 14/May/15
Lin is somewhere around the 6'1.5" mark barefoot. Maybe edges past 6'2" a second after waking. Kobe towered him consistently...
frankdatank
said on 25/Apr/15
There is a pic of 6'2 measured Shawne Merriman with Tebow on his facebook where Merriman is taller.
Yeah the Tebow measurement is a big time error.
Bishop
said on 13/Apr/15
Yes, Lorne, I know they get measured in the morning. But I think it depends on how long you were standing after getting up out of bed. Height could have been a later thing that was measured and they could have measured a lot of people before. And I agree with you on Nick Young, since he's clearly shorter than Kobe Bryant (Though, Kobe can look a strong 6'5" at times). But I wonder if some were measured at a very young age and could have grown a bit after that.
Lorne???
said on 12/Apr/15
Haha! I called it. Thanks Rob :)
To the poster below: NBA measurements are verified to be taken in the morning, so many will measure a cm or 2 taller than they actually are. I mean Nick Young supposedly measured 6'5, which is simply absurd, but who knows? Maybe within an hour or so out of bed he measured near enough it. Other times, they might simply make a mistake; like with Tim tebow, I think that may have been a glitch, considering he looks more 187 than 189 or 190.
But others will be accurate. Chris Teague is billed at 6'2, but measured at 6ft0.25, which looks on the level. It comes down to a judgement call.
On the other hand, NFL measurements tend to be pretty damned accurate.
Bishop
said on 12/Apr/15
Rob, do you believe draft measurements are reliable?
[Editor Rob: the majority will be, but with a lot of measurements, some will sneak through with errors, or a person is literally not long out of bed.]
MD
said on 12/Apr/15
That's what has me confused. We can't pick and choose which measurements we want to accept. He was measured at 6'3" barefoot, and I assume he was measured at the same time of day most others are measured, so the measurements are consistent as can be. I guess, then, that none of the other basketball players heights should be based off the draft measurements.
Bard
said on 9/Apr/15
Says he's 6'3 barefoot on Draft Express, but maybe it was a morning measurement or he had impeccable posture or something.
MD
said on 26/Mar/15
Rob,
When did you change his height and what was the evidence you used to base the change? He had me fooled.
[Editor Rob: just looking at more of him and other players with measurements, I think this might be nearer.]
S.J.H
said on 24/Mar/15
Lets make it clear. Kobe looks a big 3inch taller than Jeremy. If Kobe stuck 195cm here easier to say Jeremy Lin is no way taller than 6'1.75 and probably 6'3 in shoe was the measurements NBA given and 6ft4 self exaggeration.
height
said on 25/Feb/15
Jeremy is 6'2" (188cm) barefooted.
Lorne
said on 24/Feb/15
No way 6'3 if Kobe is 195cm. I mean I can believe Kobe at 195, but Kobe looked closer to 3 than 2 inches taller.
S.J.H
said on 3/Feb/15
6ft3 no big way. Kobe was 3inch taller than Jeremy. He had to be a flat 6'2
bob327
said on 13/Jan/15
Hey Rob, do you think this guy looks closer to 6 ft 3 or 4?
[Editor Rob: I think 6ft 3 fits him and 4 in shoes]