Joan Cusack's Height
5ft 8 ½ (174 cm)
American actress, best known for roles in films such as Working Girl, High Fidelity, Toy Story 2/3, Arlignton Road, School of Rock and In & Out.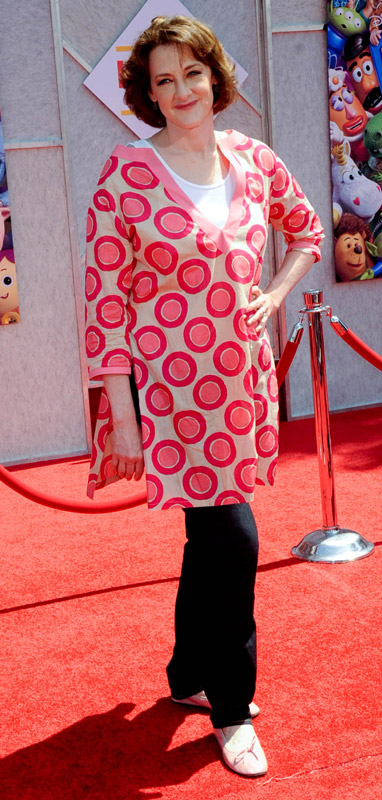 Photos by PR Photos
You May Be Interested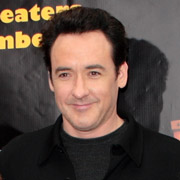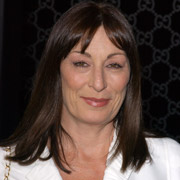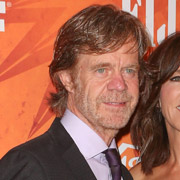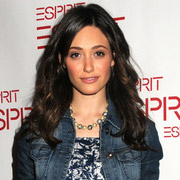 Add a Comment
30 comments
Average Guess (12 Votes)
5ft 8.58in (174.2cm)
Miss Sandy Cowell
said on 11/Oct/20
💐🎂🎁🎈 Happy Birthday Joan! 🎈🎁🎂💐
Here's wishing charming actress Joan Cusack a very enjoyable 58th Birthday! She was lovable and soppy in 'Nine Months' but scary in 'Arlington Road', showing just how adaptable an actress she is.
5ft8.5 😁👍
💐🎂🎁🎈💐🎂🎁🎈💐🎂🎁🎈💐🎂🎁🎈
Miss Sandy Cowell
said on 11/Oct/19
💐🎂🎈🕯️ Happy Birthday Joan! 🕯️🎈🎂💐
Joan turns 57 today - have a wonderful time, Joan! Apart from being as scary as a part can call for in 'Arlington Road',
Joan's appearance in 'Nine Months' is deliciously funny!
Tall, just like her brother John, so she gets 5ft8.5.
💐🎂🎈🕯️💐🎂🎈🕯️💐🎂🎈🕯️💐🎂🎈🕯️
Sandy Cowell
said on 19/Jun/18
Thanks Rob! 😀
Sandy Cowell
said on 17/Jun/18
☀️ Hey, Rob! Do you think you could add 'Arlington Road' to her acting credits? It's brilliant, and shows that she can turn her acting abilities from her normal, charming comedy roles - to menacing! 😨
When I first came here, I was quite taken aback to discover that she was as tall as 5ft8.5! I guess it makes sense though, as her brother is 6ft2!
Rampage(-_-_-)Clover
said on 22/May/18
Okay 5ft10 is a stretch but 5ft7 is also ridiculous
She looks how a real 5ft8 range woman should look. I think a weak 5ft9 is arguable. She comes from a tall family
robson
said on 10/Sep/17
Seems accurate, maybe 5'8.She usually wears shoes in house(shameless) so it gives her taller look than H.Macy but there was one scene when they both were barefoot and she seemed to be as equal or even 1cm shorter than "Frank".
Rampage(-_-_-)Clover
said on 25/Jan/17
There's another Cusack brother whose near 6ft4. Photo of him with John when he got his star on the Hollywood Walk of Fame. Near 2in taller
Rampage(-_-_-)Clover
said on 21/Jan/17
Rob, how likely is 5ft9?
I think she looked it in the 90's. Looks very tall in School of Rock like 5ft10-11!
Editor Rob: there is of course a chance of that, although I wouldn't have thought she looked as tall as 5ft 10.
Sandy Cowell
said on 26/Dec/16
I never gave Joan's height much thought before, but with a tall brother of 6ft2 (John), it does make sense that she's all of 5ft8.5!
There are two of her films that stand out for me from Joan's movie career and they are polar opposite characters she plays. I think that is probably why they stand out! In one, 'Nine Months', she plays a matriarchal mother who is having her umpteenth baby because that's what she thinks women should do! Then she is in a terrifying tale called 'Arlington Road', a thriller which I thoroughly recommend if suspense and shocks are for you! She is the wife of a nasty Tim Robbins, and they befriend a new neighbour. They have unbelievably sinister ulterior motives!
One likeably daft character in a comedy and a truly frightening piece of work in a spine-chilling thrill-fest! Surely, Rob, don't these two films deserve to go up? They left an impression on me, I can tell you, especially 'Arlington Road'!
🎭
S.J.H
said on 18/Oct/16
joan and john cusack look twins to me
Rampage(-_-_-)Clover
said on 24/Aug/16
I think 5ft9 is a strong possibility, at least peak. Looks on the tall side.
Patrick 1.78m (out of bed) :D
said on 31/May/16
Taller. For sure. In Heels she looks huge on shameless.
charlie
said on 11/Apr/16
Joan appears to be 5' 7.5" Julia Roberts appears to be 5' 6 3/4". Joan was in the movie Sixteen Candles and she didn't strike me back then as a 5' 9" chick. And in the movie Working Girl she is standing in heels beside Harrison Ford who was 6' tall and she was still shorter than him by a good 3 inches. In heels yes she could appear 5' 9" ish depending on the height of her heel.
Just
said on 5/Jul/15
In the movie poster (the Addams Family) she is little taller than Angelica Huston while wearing very small heels. Can't see Angelica's footwear though.
Just
said on 1/Jul/15
I'm watching "Runaway Bride" now on tv and Joan is for sure more than 1" taller than Julia Roberts while both in flats. Are you sure Joan isn't 5'10, Rob?
[Editor Rob: I wouldn't have thought she looked that tall, she might have lost a fraction by 50.]
Just
said on 25/Dec/13
Is it possible that she had downgraded herself? There wasn't much heigh difference between her and Kevin Kline in "In & Out". She always looks tall, taller than Melanie Griffith and Julia Roberts.
nikos
said on 13/Dec/13
my sister met her in chicago my sis is 180cm and joan was an full inch taller
Mike 181
said on 7/Apr/13
Looked tall in school of rock was wondering if she was close to 5"10 range..
mcfan
said on 13/Mar/11
If you have access to Shameless on Showtime, that would give a fairly clear indicator of her height. Where did 5'8 come from? I thought she always claimed to be 5'9 and I thought she sure looked it. If you look at Working Girl she appears a half-inch taller than Melanie Griffith.
mcfan
said on 11/Mar/11
Just saw another episode of Shameless and William Macy looks at least an inch taller than Emily Rossum, so he has to be close to 5'8.5. Again, another scene where barefoot Macy is standing next to Joan Cusack and she's about 2 inches taller than him in 1.5 inch heels.
[Editor Rob: I'll put her 174 and look at her again]
mcfan
said on 17/Jan/11
How can Joan Cusack only be 5'8 when she is clearly a half-inch taller than 5'8.5 William H Macy? Now he was barefoot and she wore 1.5 heels and looked 2 inches taller than him. Something wrong here. Joan was always 5'9.
jtm
said on 30/Dec/10
i would say 5'8 since i think tim robbins is 6'5-6'5.5.
mcfan
said on 29/Dec/10
5'9, not 5'8.
D. Ray Morton
said on 9/May/09
This listing is too low.
Jeremy
said on 27/Jan/09
I would say 5'8.5. Then 5'9.5 in shoes.
Big-T
said on 2/Dec/07
Looked way over jack black in school of rock
Rackon
said on 1/Nov/06
Wow - there's no way Joan Cusack is 5'8". She is a tall lady.
I stood next to her at a reception for a play in Chicago some years ago. I'm 5'11" and we were looking each other in the eye while conversing. She wasn't in high heels. I would say she's 5'9" minimum, maybe a half inch more.
Interestingly, she's much smaller boned and slimmer in person than you might expect.
A nice lady and talented actress.
Adam
said on 3/Sep/06
IMDb must be wrong about Ann Cusack's height (Joan Cusack's sister) because there is a picture with them standing together, and Joan looks taller. I still think you're right about Joan's height
don
said on 5/May/06
she was in 2 inch heels in teh school of rock, walking down the hall with jack black..shes 4 inches taller tehn he is...hes 5'6ish..so that makes sense
anonymous
said on 12/Jan/06
Actually, Joan is 5' 9". I'm not just saying that because IMDb has it; they are often wrong, but Joan is definitely a tall woman, or at least taller than 5' 8".