Joe Don Baker's Height
6ft 2 (188 cm)
American actor best known for roles in films such as Walking Tall, The Living Daylights, Goldeneye, Cape Fear and Fletch. In 1977 he was described as "6-foot- 2, 200-pound" and in a 1974 New Yorker "At six feet two, Baker is a good deal smaller than the actual Pusser, but he looks enormous enough". In a 1973 article it mentioned when he went to College he wasn't big enough, with Joe saying "I'm six feet tall and weigh about 185, for texas football, that's too light to be a lineman."
You May Be Interested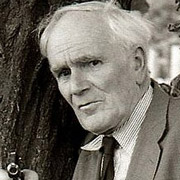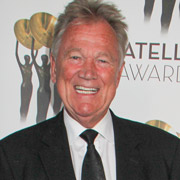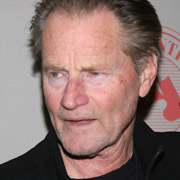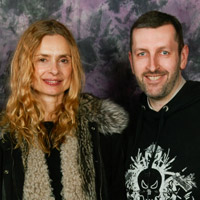 Add a Comment
30 comments
Average Guess (11 Votes)
6ft 2.36in (188.9cm)
Rampage(-_-_-)Clover
said on 29/Jul/21
Looked bigger than 200lbs nevermind 185lbs!
That and at least 6ft2
berta
said on 6/Feb/21
always looked atleast 188 thats whyi think 1/4 over this could be on the money
Sinclair
said on 28/Aug/20
Baker must have been at least a solid 6'2" at his peak. Frankly, I would steer more towards 6'2.25" rather than a flat 6'2" for this actor's peak height but both of these options seem logical enough. Even 6'2.5" is not out of the question for Baker's peak height. I recall Baker gave a slightly taller impression than both John Vernon and Walter Matthau in Charley Varrick. Baker also seemed to edge out Timothy Dalton and Pierce Brosnan, in their James Bond films.
Rampage(-_-_-)Clover
said on 15/Mar/20
Big guy overall
movieguy12
said on 13/Feb/20
Baker looks massive in Walking Tall playing the part of a real life cop, Pusser. There is a photo of him with the real person and he is dwarfed. He does look big on film though and 6'2'' seems right.
Rampage(-_-_-)Clover
said on 5/Dec/16
Was taller than Brosnan so you could argue a fraction over this...
Tom
said on 9/Aug/16
Looked every bit 6'2.5'' in charlie varrick.
Rampage(-_-_-)Clover
said on 9/Apr/16
Rob, which of these would you give JDB in his hey day?
A) 191cm/189cm
B) 190.5cm/188.5cm
C) 190cm/188cm
D) 189.5cm/187.5cm
E) 189cm/187cm

Editor Rob
not seen much of him in his heydey recently, but from memory I always thought a decent 6ft 2, C
Rampage(-_-_-)Clover
said on 1/Apr/16
"Peak height was 6ft 2½in (189.23cm)"
Rampage(-_-_-)Clover
said on 15/Jan/16
189cm peak, Rob?
joelj
said on 21/Feb/15
Looked about 6' 1 next to 5' 11.5" nolte.
Rampage(-_-_-)Clover
said on 10/Oct/14
Looked 189-190cm range in Walking Tall
Arch Stanton
said on 10/Nov/13
Looks more a flat 6'2" next to Nolte though.
Arch Stanton
said on 10/Nov/13
He looks 6'3" range and probably 250 pounds next to De Niro in Cape Fear.
Rampage(-_-_-)Clover
said on 22/Jun/13
He was slightly taller than Brosnan in Goldeneye.
About 6ft2.5in/189cm peak and 6ft1.5in/187cm today?
Rampage(-_-_-)Clover
said on 5/Nov/11
I agree Shaun...probably 189cm if Brosnan is 187cm
Shaun
said on 31/Oct/11
I think he was a little taller than Brosnan..
Rampage(-_-_-)Clover
said on 20/Jul/11
6ft2.25 at his peak
thebad7
said on 30/Mar/11
Another underrated scene stealer. I liked him best as the sadistic hitman Molly in 1973's CHARLEY VARRICK. In that film he looked to be a bit taller than 6'2" Walter Matthau. 6'2" is close, but I'll bet at peak that JDB was 6'2 1/2".
Even in recent work, he still has the height. I doubt if he's lost any.
tb7
jake
said on 10/Jan/11
6 ft 1 in (185 cm) flat today Rob?

Editor Rob
I've not seen anything lately that I can remember how tall he appeared.
Doug
said on 3/May/09
200 pound? Try 250!! Always looked 189 cm 6'2.5" to me. He was about 2cm taller than Brosnan.
Hugh
said on 27/Dec/08
He looked about 1-2cm taller than Pierce.
jake
said on 10/Dec/08
is listed as 6
Nicole
said on 23/Nov/08
188cm is exact, taller than Pierce in both films exactly 1inch.
Hugh
said on 31/Aug/08
6ft2.5 and BROAD.
Anonymous
said on 6/Apr/08
I think he seems 186cm.
Hugh
said on 4/Apr/08
Seems a bit more.
Anonymous
said on 15/Dec/07
The 6'2" is accurate. Even in the '90s he looks to be a tad taller than Pierce Brosnan in the two Bond films he was in with him.
Anthony
said on 19/Nov/06
Awesome actor. 6'2 seems right. But, yes, a lot heavier these days.
D. Ray Morton
said on 16/Nov/06
This guy rules. No problem buying the 6'2", but he's a lot more than 200-pound these days.