John Kerry's Height
6ft 3 (190.5 cm)
American Politician, United States Secretary of State. In the 1980's he was described as
"just under six foot four inches"
, although in a 2004 NY Times interview, John himself mentioned his height, saying
"I'm six foot three"
.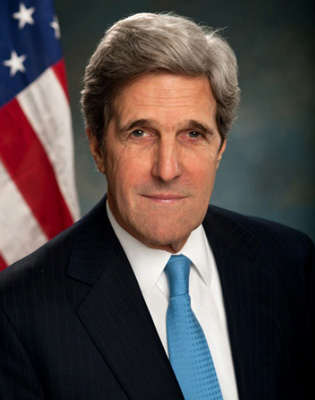 By United States Department of State, via Wikimedia Commons
You May Be Interested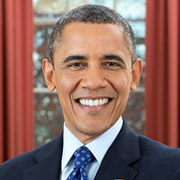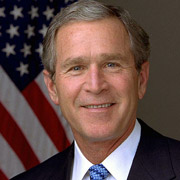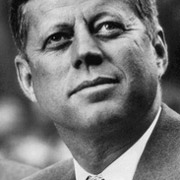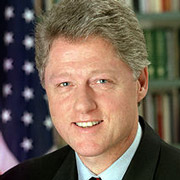 Add a Comment
25 comments
Average Guess (15 Votes)
6ft 2.53in (189.3cm)
Nik
said on 5/May/20
I wonder if Trump! would claim 6'3" in front of him!
Mark D.
said on 6/May/18
I met him in person. He was 60 at the time so he hadn't lost much height. I'm 6'4.5" and was at least 1-2 inches taller. I would say peak 6'3.5" rounding up to 6'4", and 6'2.5" now (maybe 6'3.5" when I met him).
Canson
said on 2/May/18
I think if he's under 6'3" he's close enough to claim it. Almost 6'4" in shoes maybe
Dejavu
said on 1/May/18
He edged out Ben Affleck by around 2cm
Rampage(-_-_-)Clover
said on 5/Apr/18
Looked a bit over 6ft3 in his prime. Nowadays may well be a bit under it
Canson
said on 20/Mar/18
Ehh. 6'2 and change
even
said on 20/Mar/18
I give him 190 cm
Junior
said on 9/Nov/17
Need a peak and current height. Def 189cm now not more and few years ago look an inch taller than Ben Affleck.
S.J.H
said on 28/Mar/17
Click Here
Kerry hair illusion was 6'4 without it he is 6'2.5
Mathew Robinson
said on 30/Jan/17
Always was a 6'3" guy - perhaps until recently.
ly
said on 14/Dec/16
I think he has lost 0.5-7 of an inch.
Rob I think time has come for Kerry to have a peak height.
6ft3.25 peak 6ft2.5-75 now
James
said on 13/Dec/16
If he was 3 inches taller than DiCaprio then Kerry is only 6'2".
Arthur
said on 26/Oct/16
Rob, the guy is in his 70s, for sure he would have lost height, right? Tall guys tend to lose easier height. He was 3 inches taller than Dicaprio in their recent photo
Sammy Derrick
said on 3/Oct/16
Click Here
He seems like a pretty tall guy.6'3 SOLID.
@EDITOR ROB How tall would you say Kenyan president Uhuru Kenyatta is?Most people say 6'0
Rampage(-_-_-)Clover
said on 30/Jun/16
190cm today
192cm peak
Gonzalo
said on 23/Oct/15
Hi, Jay. Yes, I believe he is 6`5. He looks it. He towers over most people. Rob has him at 6`5 in this site
Andrea
said on 22/Oct/15
King Felipe is more 6'4.5 than a full 6'5, this guy can look 2-2.5 inches shorter than him in photos, so he's probably 6'2-6'2.5 today... Maybe 6'3 at peak!
Jay
said on 21/Oct/15
Gonzalo, is King Felipe VI 6'5?
Rampage(-_-_-)Clover
said on 21/Oct/15
"Peak height was 6ft 3½in (192cm)"
Maybe even a weak 6ft4. Still looks 6ft3 now.
Gonzalo
said on 21/Oct/15
He has recently visited Spain. He stood next to King Felipe VI. Picutres of both men together
Click Here
Click Here
Click Here
S.J.H
said on 17/Oct/15
He only look 1.2-1.3inch taller than 6'1 obama. I doubt he drop height minimun 6'2 now
Judd ISR
said on 15/Oct/15
No doubt he was 6'3 at peak but actually I think today he's a bit shorter...
Look at him with Ben Affleck...If Ben is a strong 6'2" the JK can't be taller than 6'2-2.5"...
Andrea
said on 14/Oct/15
He actually looks more 6'2-6'3 with Bush and Obama...
Mathew Robinson (190 cm)
said on 13/Oct/15
I remember him described as 6'4" while running for president, but I have no trouble accepting 6'3". The man claimed it himself.
Sam
said on 13/Oct/15
Based on those quotes, it is possible he is between the 6'3" and 6'4" marks...he could have passed for 6'4" range near George W. Bush during the presidential debates.
Click Here
At the time he ran, I remember some claimed 6'4.5" for him! Not likely on that for sure.