Jorge Garcia's Height
5ft 11 ½ (181.6 cm)
American actor best known for playing Hugo "Hurley" Reyes in TV series LOST and Jerry Ortega in Hawaii Five-0. In a Starlog article it mentioned,
"A jockey?!" exclaims Garcia, who stands about six feet tall. "I'm too tall to be a jockey"
.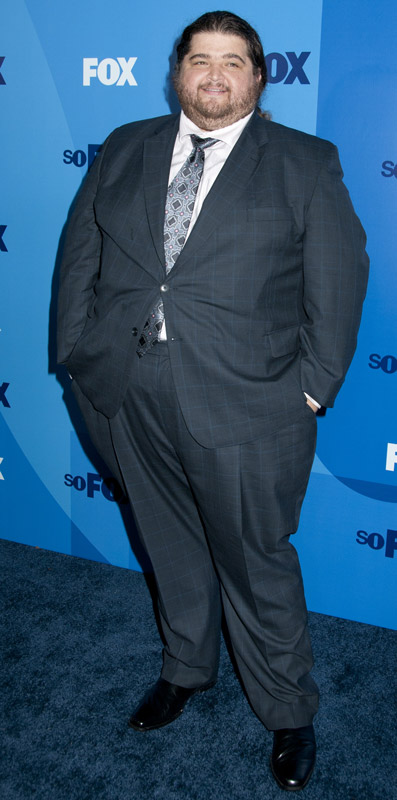 Photos by PR Photos
You May Be Interested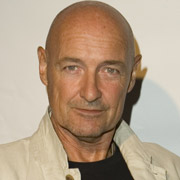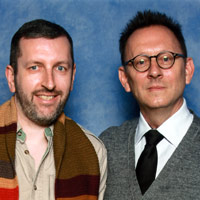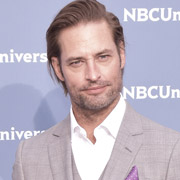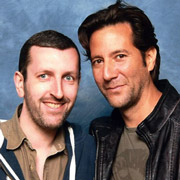 Add a Comment
37 comments
Average Guess (26 Votes)
5ft 11.79in (182.3cm)
Slim 6'1"
said on 8/Aug/20
182-182.5 would be a good upgrade
Jkiller
said on 21/Mar/20
Yep 182cm is a good guess
'Annonymous'
said on 1/May/19
Jorge never looked like a tall six-foot guy. At first I did not rule out for him 5'11.75" but now that I looked at him I think more that Jorge may be more like a guy 181 cm long than 182 cm. Rob, I think I wouldn't like to go above than 5'11.5" because Jorge could make Matthew Fox could look 6'2", Adewale 6'1.5" and Terry 6'1" and despite the fact that in the case of Terry you wouldn't want to exceed his current list, you admitted that Fox has a chance at 6'1.75" and Adeawle 6'1.25". I wonder if guys like Benedict Cumberbatch or Vin Diesel could be taller or shortet than him... Rob, I have only one question, do you see for all three (Jorge, Vin and Benedict) the chances that they could be guys 5'11.25"?

Editor Rob
On Hawaii 5-0 he can look only 5ft 11 at times.

There is a chance a guy like Jorge could have lost a fraction of height by now.
Balloon
said on 21/May/18
How much he weight?
Slim 186
said on 7/Dec/17
NOT very discussed on this site, he looked tall-ish on lost, somewhere between 5'11"-6' is fine.
berta
said on 5/Jan/17
i think there is more than 3 cma beetween him and holloway, maybe 180-181 for this guy?
AJ
said on 8/Nov/16
It's funny by himself he looks short, but compared to adam sandler he is a pretty good height.
Dmeyer
said on 9/Apr/16
Rob can losing à lot of weight in 40s And 50s can make you drop height i noticed my brother is 5ft 11 And lost à 110 pound last year hé looks more 5ft 10,5 at 42 even cobsidering posture same with 172,5cm fteind hé use to look 5ft 7,75 And at 56 lost 100 pounds hé looks 170-1cm thaugh at mid to late 50s its possible to lose height but 1 year back hé looked 1-1,5cm , i lost 135 pounds And i actualy look taller than i use to
Editor Rob: I don't think it should have effected his height, I'd have thought he would be able to have better posture with big weight loss like that!
If he lost 1cm in his early 40's it would be a lot for that age.
LT
said on 17/Nov/14
I'd peg him right about 5'11" from Lost. However, it is a little harder to gauge exact heights in most of the scenes, since they are on uneven terrain, such as sand, most of the time.
Lexpro
said on 19/Mar/14
Shell: This is JORGE Garcia, not Andy...
Sarah
said on 4/Jan/14
yeah, 5'11" or 5'11.5 looks close!
Shell
said on 12/Apr/13
I stood right next to andy Garcia in Vegas while he was filming the first Oceans movie. I'm a 5ft 9 in woman and I was definitely taller than him and I had on flat shoes and he was wearing dress shoes. We were in line at the valet and all the valet guys were taking pictures with him and they wee all taller than him. I would say he is about 5ft 7 or 5ft 9 in tall and thats generous.
Lo sgozzatore
said on 10/Nov/12
Did he say that? Well, a 5'11 actor is like 6'2 in hollywood, so yes he's tall xD
Lo sgozzatore
said on 9/Nov/12
Rob, when you say he could be 181-182? You mean that he appeared shorter to you because he had bad posture due to his fatness? Because in Lost he looks at least 2 inches shorter than Josh Holloway! Maybe he always appears 5'10.5 range but if asked to get measured he stands straighter than he always do? That's what you mean?
[Editor Rob: yes his bulkiness and posture at times might mean his measurement is taller than how he stands...although Holloway himself thought Jorge was a tall guy! ]
Jake: 1.82 m-- 1.83 m-- 1.84 m
said on 1/Sep/12
181 cm flat better perhaps?
Richard
said on 2/Jul/11
If Jorge Garcia is 5'11.5'', this page should upgrade Josh Holloway's height by at least 2 cms.
James
said on 22/May/11
5´10" or 5´10.5"
Dominic
said on 23/Mar/11
i think he's 5'11 flat. I think his fat actually makes him look taller than he is. Difference between him and Josh Holloway is bigger than 3cms.
M
said on 13/Feb/11
At least 2 inches shorter than weak 6'1" DJ Qualls on Lost 2.4
dmeyer
said on 3/May/08
he can look a bit over 6 ft cecause of floor advantage in lost
dmeyer
said on 3/May/08
weak 6 ft fits him to me 5 ft 11.5 is weak 6 ft
ted T
said on 23/Mar/08
He looks more 181cm than 182,but 5-11 flat isn't out of question.He seems like a friendly guy.His posture doesn't look that bad to me though.I would put him at 180,5 cm exactly.
jay
said on 28/Jan/08
he is taller. 6.1 min. ! check out this picture. garcia next to 6ft 1.75 terry o`quinn. he looks a lot shorter because of his huge frame.
great actor btw.
Click Here
ted
said on 22/Oct/07
Really, in your opinion what height is average Rob?
[Editor Rob: you mean in terms of posture/hunching. Well, he can look sub 5ft 11 but it wouldn't surprise me if he measured 182cm]
ted
said on 21/Oct/07
Rob, you say that is still question if Jorge Garcia hunches more than average.What do you consider as average?
RW
said on 3/Oct/07
looks 5'11. my friend who is about 5'9 met him and he had what appeared to be about 2 inches on him.
ted
said on 27/Sep/07
I still think 179cm or a weak 180(5-10,75) for him.
Glenn says on 30/Mar/06
He is 5-11.photo coming.
-Glenn have you met him?
ted
said on 15/Aug/07
He's 5-10.Matthew Fox has 3 inches on him even when he slouches
Nicola
said on 11/Jun/07
Jorge Garcia's height is not short as 5 ft 11.25 in (181 cm). But he ' not taller than 6 ft. His exact height is 5 ft 11.75 in (182 cm)
Click Here
bob
said on 17/Apr/07
He's 6'1
[Editor Rob: want to know something bizarre, the article where josh holloway said he's 6ft 1 himself, he also said hurley was taller!]
Chris
said on 17/Feb/07
He has abnormally short legs for his height as well, even if he is only 5'11"
dmeyer
said on 5/Oct/06
we starting to have a lot of 181ers garcia dicprio tyrese sio i aint the only one 180 181 range this morning i reached 6 feet barefeet after a good night but at night 5'11
[Editor Rob: If you see a celeb in the afternoon, you are at 181cm, so you are in good company...

there is a distinct lack of 181ers ;-) ...I hope to find more of this rare breed in 2007!
]
antron
said on 4/Oct/06
I think Daniel's got some suspect footwear there, he is listed at 5'9" various places.
[Editor Rob: its uneven grass, and his foot is also on a stoney part]
MD
said on 10/Sep/06
If Daneil Dae Kim is really 5'8", than I don't think he's even 5'11"
1.
Click Here
2.
Click Here
Glenn
said on 30/Mar/06
He is 5-11.photo coming.
skybo053
said on 29/Mar/06
I don't know about 5' 11.5''. He doesn't look much taller than Dominic Monaghan on Lost, who is 5'7'', but it may just appear that way from constant, uneven terrain.
dmeyer
said on 26/Mar/06
he is listed at 5'11 but 5'11.5" is possible since he dosnt look that mush shorter than 6'2" foxx