Ken Watanabe's Height
6ft ¼ in (183.5 cm)
Japanese actor best known for roles in films such as Letters from Iwo Jima, The Last Samurai, Batman Begins, Inception, Godzilla, Memoirs of a Geisha and Transformers: Age of Extinction.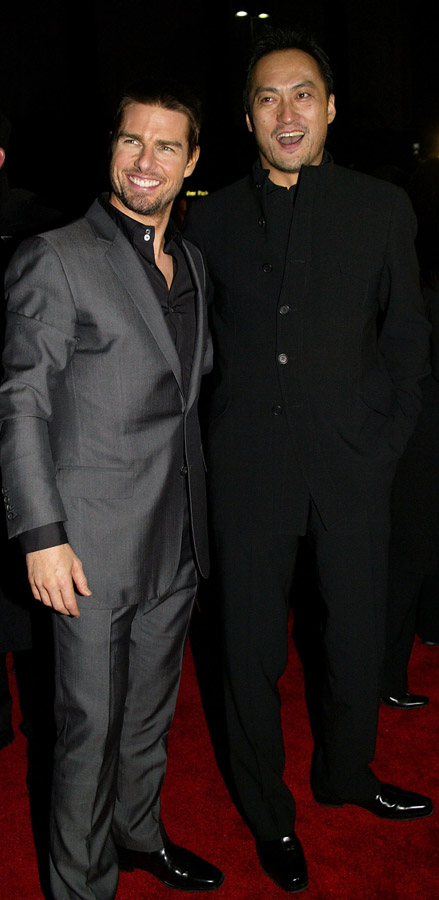 Photos by PR Photos
You May Be Interested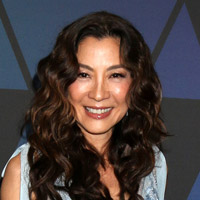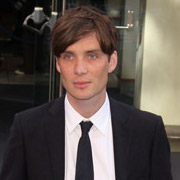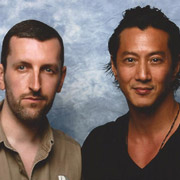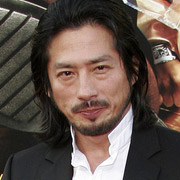 Add a Comment
133 comments
Average Guess (14 Votes)
6ft 0.29in (183.6cm)
Vsquad
said on 22/May/20
Ken has the proportions of a 6'1 - 6'2 guy, but next to other people he really does just look 6'0 as he claims.
Still though, he held up extremely well with the Batman Begins cast that had Liam Neeson, Morgan Freeman and Katie Holmes (in heels). Ken also barely looked shorter than Ryan Reynolds during the press run for Detective Pikachu.
Chris Junior Hernandez 1990
said on 11/May/20
@Tall Sam Truth is Ryan Reynolds with or without camera advantage is still over 2" on Watanabe. Bigger chnace that Watanabe already drop down to 6'0 with him. RR isn't below 6'2 1/2 in person. Rob had under list him.
Tall Sam
said on 30/Apr/20
Reynolds has his head a little closer to the camera which accentuates his height advantage of around 2 inches.
Chris Junior Hernandez 1990
said on 29/Apr/20
Click Here
Watanabe is 5'11 1/4 since Ryan Reynolds always listed 6'2.
FE
said on 7/Jan/20
@Editor Rob,
How tall is Kenichi Matsuyama?
Click Here
Click Here
Click Here
Click Here
Click Here
Click Here
Click Here
He is Best Known for Playing "L" in the Original Death Note Series.
Constantly Listed at 180cm everywhere, So I reckon around 5'11" fits him. 
What would u say, Rob?

Editor Rob
I am not so familiar with him yet.
Yang (5 footer 8, 172-173)
said on 6/Jul/19
6 footer Japanese actor I do know for sure.
Nik
said on 29/Apr/18
@ Louis
Too true!
btds
said on 29/Apr/18
Japanese actors are usually either 5'7 or 5'10. You have your occasional 5'6, 5'8 and 6ft guy but for the most part they're either a 5'7 or a 5'10 guy.
South Korean actors are taller (with normal ppl too). Their actors are mostly around the 5'9 to 6'0 range. (and their occasional 6'1 actors).
DirectorKrennic
said on 15/Jul/17
I'll give this guy 6'1" 0.75 inches ain't much of a difference when you're out in public.
Rick
said on 8/Apr/17
@Last Samurai, everybody looked 180cm next to Tom Cruise in that film, he was definitely wearing lifts.
Mexipino 6'5"
said on 23/Jan/17
Not all Asians are short. I'm half mexican and half Filipino and I came out as tall as 6'5". I'm proud of my height that's for sure. I've been by the bay area in San Jose and there's plenty of Asians who are 6 foot and above. I'm guessing it's the nutrition nowadays here in the US.
Josh Jeffords
said on 9/Dec/16
Great actor height is tough to guess he can look 6ft maybe a hair over.
Did seem over baler but not much never saw him in his earlier days.
S.J.H
said on 29/Oct/16
He might had lost a cm now. 6'0 since 2010 he looked
Mike
said on 9/Aug/16
Rob, can you add a photo and films like Letters from Iwo Jima, The Last Samurai, Batman Begins, Inception, Godzilla and Transformers: Age of Extinction? This seems right, 183-184 cm...
Rampage(-_-_-)Clover
said on 31/May/16
Christian Bale: 182-183cm
Ken Watanabe: 183-184cm
Louis
said on 28/May/16
He's tall for a Japanese guy.
Hoost
said on 12/Apr/16
homedogg said on 31/Dec/05
I went to Beijing, Shanghai and other Chinese cities and all the kids of my friends are about 1.8 to 1.85 meters tall. It's the nutrition that they get nowadays.
@ I went to many European countries and all the kids of my European friends are about 200-205 cm tall. You think your chinese kids (180-185) are tall?
Last Samurai
said on 8/Nov/15
I don't know, he looked 1,80 next to tom cruise.
AHRA
said on 23/Sep/15
He said "I'm 183cm" in Japanese TV program.
Emil 182-183 cm
said on 4/Aug/15
@Rob
I think he was a little shy off 6'1 in his younger days.
Emil 182-183 cm
said on 3/Aug/15
@Rob
IMDB has him at 6'0.75. Maybe that was his peak?
2toes
said on 18/Jun/15
Rob, in what percentile would be a 55-year old like him in Japan?
[Editor Rob: not sure, although many Asian averages have increased in well-developed countries like Japan and South Korea.]
Judd
said on 25/Oct/14
6'0.25" flat
Guy
said on 22/Jul/14
He looked about the same with Christian bale. 183
Sam
said on 2/Jun/14
He seemed to be about an inch taller than David Strathairn in the new Godzilla.
Arch Stanton
said on 3/Feb/14
Spot on, about an inch on Di Caprio in Inception.
Rampage(-_-_-)Clover
said on 20/Oct/13
Watanabe looked 184-85cm if Bale is 183cm in Batman Begins.
"Ken Watanabe height: 6ft 0.5in (184cm)"
Saito
said on 15/Oct/13
Probably 184 cm would be accurate, Watanabe was described as being 188 cm when Batman Begins was released, he was downgraded two inches along with Christian Bale. He is clearly taller than Leonardo Dicaprio who is supposed to be 6 feet tall. DiCaprio has a lean body that makes him appear taller than he really is, which is probably 5'10".
cole
said on 26/Jul/13
183-184 cm range is probably right.
LAN Jiao
said on 10/Nov/11
he looks 6'0.
Brian
said on 27/Sep/11
Height means jack all these days when comparing with Ethnicity. Alot of people these days have alot of family backgrounds. Take myself for example. I may be caucasian but I have a bacground that is a Quarter German, Quarter English, Quarter Welsh and a Quarter Irish. Last time I check myself i'm 206cm (6'9"). I'm taller than 99%+ of people in my country. Height means jack.
Yaspaa
said on 11/Sep/11
Thant's funny, I thought he looked under 6'0 in Inception.
Tyler
said on 22/May/11
He looked 6'2" in Inception. If he's only 6'0", than he's definitely one of the strongest 6 footers I've seen.
Mr. Jun
said on 25/Apr/11
@ Jessica Lee: Koreans are usually the tallest asians on average, I'm about 5'11 and 100% Korean. I think that's a really dumbass stereotype, not all asians are short! and we can drive too!! we make the best cars goddamit!
Jessica Lee
said on 30/Mar/11
Heigth has nothing to do with race/ethnicity/nationality/ect. I wish it did though. I'm half korean half italian female. I am currently somewhere between 181/184cm (which is extremly abnormal for asian girls) i now live in Seoul with my aunt and I get alot of weird looks for being very tall. but anyone can be tall. not all asians are short. thats like saying 'there are only a few black people that aren't bad gangsters". its technically racial profiling
anonymous
said on 6/Feb/11
@menace195- it seems to me that you're the one going around lying. Your screen name ends in 195cm implying that that's your height and then you say you have average height in your city? No city in the world has 195cm as average height. Get lost and get a life.
Menace 195cm
said on 16/Nov/10
I went to south korea this summer, people there aren't as tall as i thought, they are small in fact. I didn't anyone taller than me or equal to my height there, while i m just an average heighted guy in my city. Also, Koreans tend to lie about their height and give ridiculous exaggerations. One of my friend from korea told me he is 189cm, but when i saw him, he was like 165cm only..
dmeyer
said on 1/Nov/10
he looks it near dicaprio
Jake
said on 1/Nov/10
@adam:
I know what you mean. I think the idea of a tall Asian messes with the stereotypes some people have (just like how some people attribute a black person going to an Ivy League school as affirmative action) and so these people will try to rationalize it...
wedge
said on 23/Jun/09
Here is Watanabe holding up very well versus 6'4" Neeson and 6'2"+ Freeman. Looks clearly taller than 6'0" Bale and towers over Katie Holmes. I think he might need an upgrade.
Click Here
Ed
said on 14/Jun/09
This height seems right. Ken towers over Cruise, and he looks just a teensy bit taller then 6' Bale.
@ HVU
I'm sorry, but at 186 cm you are definitely tall regardless of nationality. There is just no way you would have felt average in Korea. I lived in Korea in 2005, and at 5'10.5'' I never felt short walking the streets of Seoul. In fact, I always felt taller then average, and I believe the science will back me up because the average young Korean male is a a little bit over 5'8''.
I'm always surprised by how tall people peg Koreans to be. On average they are the tallest of Asians, but I keep hearing people say how the average Korean male is 6'+ and that just comes off as nonsense to me.
Hugh 190cm
said on 10/Jun/09
Looked taller than christian Bale so 184cm is bang on.
ckckckck
said on 21/May/09
Most korean lie about their height, I know a lot of korean, This one time I asked one of my korean friend how tall he is, and he said he's 178, hell I'm 168cm and we're at the exact same height, he don't even bother checking my height to see if his answer adds up. We both 87's born btw, that makes us still a young generation right.
Anonymous
said on 29/Mar/09
Lol 186 cm and you felt average in Korea? No way. Maybe you only noticed tall people. The younger generation of asians is surely taller but they're still relatively short. I'm pretty short (168 cm) and I see asian guys who are shorter than me everyday. The average height for a young chinese guy is probably 172-173 cm.
Hugh
said on 11/Jan/09
HVU at 186cm you are definately tall.
HVU
said on 20/Nov/08
I'm French but of Vietnamese descent. I'm in my early 30's now and am 186cm tall. Growing up in France, in school I was not only tall for an Asian but also compared to most of my white French classmates. It's clear to me that height is a factor of both genetics and of nutrition. My grandfather grew up in Vietnam but was 172cm tall, which in those times and in that country was very tall. I've traveled extensively and have lived in Europe, Africa, Asia, and the US. I've found that I was at least above average (in the lates 80's to early 90's) in the US and considered tall in France and in Asia--namely Singapore, Malaysia, Japan, Philippines. I've traveled to Germany and Holland and I feel of average height there. I've recently been to Vietnam and I tower over almost everyone there, though the current high-school generation easily has an average height in the mid 170cm. I've been to Bangkok, Thailand recently and it was very easy to find 180cm and above youths. I've just returned from Seoul, Korea and the younger generation there made me feel just of average height, with many taller than I. I returned to Singapore and it was the same phenomenon there, average height for youths seemed to be close to 180cm. In summary, it might have been true that Asians as a whole were shorter in the past, but with significantly better diets, it seems clear they're quickly catching up to the "taller" Western nations.
nutritionist
said on 15/Nov/08
hehe nutrition does matter for height, but gets noticed only after several generation. actually Dutch people were the shortest in europe during nineteenth-century, yes they were very poor.
to the topic, I've compared heights of watanabe on several pictures, and he stands a solid 6foot imo.
Anonymous
said on 31/Aug/08
Click Here
That Tsuyoshi Ihara guy really towered over Ken during Letter of Iwo Jima.
Joe
said on 29/Aug/08
I'm 5'8.5, I believe Japan's average height has surpassed China's. However when I visited Beijing I was about average height with slippers on. When i went to Tokyo I was obviously well above average. I haven't been to Korea but I know a few Koreans from my Australian university and they seem to be tallest Asians.
Perhaps China has more height dispersion due to the large income and health gap? Considering the tallest people in the world are Chinese.
On the topic of Ken, I think he's 6' no more. I watched him in an old 80's movie called "Tampopo" - he looked taller than his 5'9 co-star but not by much.
MD Student
said on 8/Aug/08
I love the racism, subtle or not, on this site. Let's get our facts straight. Our growth is affected by BOTH genetic and environmental factors--I'm a 5'10'' Asian male, but my dad's 6'0''. My diet during my youth and sleeping patterns were deplorable compared to his. I live in Orange County, and the average height of Asian males increase every year; better living standards, food, etc. It just means good food and sleep = good growth. IMAGINE THAT!
And yes, race is a socially constructed myth. All this garbage of innate genetic racial markers gets really tiring. Consider, Italians, Irish, and people of Southeast European ancestry weren't even considered White initially, and the arbitrary Black standards of the South meant a Black man could become White simply by crossing state borders.
And please don't refer to East Asian culture as "Oriental".
AC
said on 3/Jul/08
First of all, there's no such thing as an "Asian" and a "caucasian"; race is a myth. There are just different genes spread around in different frequencies in different areas. Secondly, to group everyone on a continent (or two continents, for "caucasian", is an even sillier thing to do. Average height differs by country and ethnic group, so you're lumping everyone together where there are substantial differences.
ArchDevil
said on 29/Jun/08
Don't confuse nutrition with health! Asian diet is definitely superior to Caucasian diet. Isn't this the trend everywhere? that white people finally realized all the extra calcium only made them age faster? Let's face it: Western diet is short of vegetables. Being taller looks good for sure, but other than look, being taller than 180cm is NOT healthy: shorter stamina, slower movement, faster aging... The ideal height range for a strong healthy male should be between 170-180cm (5'7"-5'11") Oh and don't even think of selling me that "Western society is more creative" ignorance! Without the Chinese inventions of compass, paper, gunpowder, printing, the whole West will still be in the Dark Age. Believing in size matters or worse, taller means stronger, is closer to stupidity than creativity. So the Dutch are the tallest people on earth now, are they doing the best as well? Last time I checked, the world's 1st and 2nd largest economies are the US and China...
unholy
said on 25/May/08
Sorry but the Dutch aren't the tallest in average, research has proven that he peoples of the Dinaric Alps are taller.
DTA
said on 16/May/08
Looks to be 6'0" from what I've seen of him but 184cm is certainly possible.
As far as asians go he is very tall. And as much as people claim better nutrition will bridge the gap between average height of caucasian and asians there is just no way its going to happen. Caucasians are genetically bigger, just look at the rugby players Japan fields. Almost a quarter of their international side (especially the locks) are caucasian because they simply do not have enough tall local players.
I admit as far as nutrition goes it has done wonders for the Dutch however.. 184cm is the average male height between 18 and 30 years
JR
said on 18/Apr/08
Thank you Ross! you hit the nail on the head nutrition, nutrition, nutrition!!! That's why my kid is gonna have a better diet than I had. Also, the creativity part I believe is more a fault of 'oriental' culture. It tends to be more restrictive and not as freely thinking as western society. In fact in an asian family, children really don't have a right to exprexx themselves freely until after 18. It's still prett medieval compared to western culture.
Ross Wigley
said on 16/Feb/08
Cool Dude, Orientals clearly have more raw intellectual power, but they are vastly inferior in creative thought. This is why they become engineers and not Einsteins or Edison's. They are shorter mostly because of their inferior diet, which lacks proper protein and vitamins.
dmeyer
said on 6/Feb/08
could be 6'0.5 in
Anonymous
said on 23/Jan/08
Not rain on anyone's parade but the Dutch are the tallest people in the world. They have the tallest average doorway height too, which isn't really surprise.
Fonfon
said on 15/Jan/08
Hello, I am French and have asian root.. I stand at 184cm..
Spend sometimes in Singapore... Was quite surprise that much youngters are actually taller or as tall as me ! Less rice more fast food maybe ...
Irishman
said on 11/Dec/07
Irish people are a very tall race i was in spain and ive just turned 16 and im 6 foot and still growing but nearly most of the spanish race were 5,8 or smaller in my school alot of people are 6 foot 5 to 6 it depends on regions i think
lolwut
said on 4/Dec/07
I live in the UK, but I spent a year in Japan as an exchange student. I spent most of my time in Nagoya and Kyoto but I visited to most of the major cities. I'm 6'3 and was taller than nearly everyone I saw. I did see quite a few males who looked around 6' but I saw very few people taller than me.
Anonymous
said on 4/Dec/07
Japanese are among the shotest people in the world. The avg. height of a young adult is 5'7. In China, it's the same, and in Korea it is 5'8. I guess you can say Ken Watanabe is rather tall for a Japanese. I, being only 14 and 5'7, can not say he's short.
WYQ
said on 2/Dec/07
16 years'old 183cm !!! for a girl is tall
when I go somewhere, everyone look at me. sometimes is ok, but sometimes I'm tired to be a target. and when I say everyone, is everyone. small kids to old people ALL
does the same thing happen to you guys too?
Cool Dude
said on 30/Nov/07
Dunno...Dont care....and to people who said "Oh.....I'm 6'whatever, and asian are shorter" Hmmmm...maybe you ARE tall.....but u know what is the point???....asians are also generally smarter....i mean...look at the percentage of asians in top colleges in the US....they dominate other races....so in other words...even if u are taller...dont be an ass and think asians are short or whatever,,,,cause u know...they are usually smarter than you also...
Average???
said on 28/Nov/07
wow, that guy said "chinese are short theyre all like 5'11", haha where do you live, 5'11 is on the tall side. personally I think anyone who is not disablled from there lack of height is tall...like anything above 4'11 any shorter than that and you start to need help to do things just because things are sized for taller people...im 6'1 and i hardly meet anyone my height and when i do its wierd becuase i can actually look someone in the eye standing up, im always slouching are moving my head down because I feel like everyone is trying to talk loud so i can hear. i just turned 21 and i hope i don't grow anymore, people taller than me have a wierd proportion to their body thats not to attractive. but i would rather be shorter as long as i had a good proportion to my body then i wouldn't mind, like how johny depp or al pacino have small waste with wider shoulders, i think that looks better than looking lanky. im going to start working out though so it will help me look better proportioned
Anonymous
said on 27/Nov/07
You people need to learn to read a standard normal curve - take a statisitcs course. In America the average male height is 5'9.5" for all races - 5'10" for European descent. The standard deviation of height is about 2.5". That means that only 17% of adult male Americans of all races are over 6'0" or under 5'7". Those munbers are from the National Institute of Health, a U.S. government agency. If you think every guy you meet is over 6'0", you suffer from dysmorphia.
sam
said on 9/Nov/07
Dark house, I'd disagree with that. 6'1", I believe can generally be considered tall even for a man, and 6'4" is very tall. Once you're taller than more than 90% of humans, I think you can safely call yourself very tall. 6'8" is borderline giant.
Dark horse
said on 8/Nov/07
I'm 6'8. Everyone is equally as short the world over. Get over it, 6'0 is not tall. Its above average. You've got to be 6'4 to start calling yourself tall.
Anonymous
said on 7/Oct/07
i reckon vietnamese are the shortest of the asians, but some are getting taller now. i know a 6'4 viet guy. chinese are short, they're all like 5'11 at my school.
6'0''
said on 5/Oct/07
Yeah, I think 6'0'' or a little bit over is appropriate for Watanabe. Asian people are shorter on average then Westerners. I'm 5'10.5'', and having traveled extensively all over Asia, I can say that I'm a couple of inches taller then your average Asian man. Even in South Korea, which has the tallest average height in Asia, I am still a little bit taller then most South Korean young adults. It's weird that their are these 6'+ guys who say that there are a lot of Asian people who tower over them. Different regions, I guess?
Anonymous
said on 23/Sep/07
I used to live and Japan, and even though I'm only 14 and 5'8ft, I was taller than a lot of people. Occasionally there were people (Japanese) that were 6'0 or in that ballpark, but in general people are taller in the U.S.
iROC
said on 19/Aug/07
Just putting out there. Yao Ming's wife is listed at 6'1, and she's chinese.... whoa.
kyakko
said on 28/Jul/07
sorry, i meant younger japanese with the overall chinese population
kyakko
said on 28/Jul/07
smldckchin, the japanese has traditionally been regarded by the chinese as being shorter. in the pass the japanese were referred to as the short people from the east, which changed after WWII. that's why there was an uproar in china when the younger japanese population finally overtook the chinese in height, and that's comparing the younger chinese with the overall chinese population. alot of it has to do with wealth and nutrition. if you wanna compare chinese and japanese with similar economics, compare the japanese with the taiwanese. it's no contest even with the indigenous taiwanese (whom are shorter). and generally, northern chinese are taller than southerners. where did you?
last samurai
said on 13/Jul/07
I agree to that, not all asians are short, I'm from Philippines..I stand proudly at 6'4" barefoot.
smldckchin
said on 12/Jul/07
i'd been to china before and with my height 6'1 i tower every single chinese i'd met ...lately the chinese are more shorter than the japanese...if i remeber correctly the taller chinese are only the athete other than that they all look short and some get lucky if they giv hgh a shot..on 2006 went to Japan and it really surprise me when the average japanese man look taller than the chinese and many of them tower over me...
dmeyer
said on 15/Apr/07
after loknig at pics beside clint he might be 6'0 flat since he looks a full inch under eastwood
[Editor Rob: in a lot it looks like it, some I think give clint little advantage]
Larry
said on 19/Mar/07
I agree with James, asian people aren't all that small. I live in Asia for quite a long time, I'm in Taiwan for a couple of years now, and many Taiwanese guys, especially young ones, tower me even though I'm 6"1.
Problem is most people imagine all Asians look like southern Chinese (Cantonese) who are shorter, indeed. But northern Chinese are often huge, quite tall and big.
Nowadays, in China, Korea or Japan, difference between Eastern and Western guys tend to disappear. Watanabe is tall, but now that exceptionally tall even by Japanese standards.
james
said on 15/Jan/07
6'2 is exceptionally tall for white people as well. White people are not enormous. I'm 6'0 and any time I'm out (the mall, school, bar, etc.), I'm taller than almost every male (everyone being mostly white where I live). I'd say only 5%, maybe 10% at most are taller than me at any given time I'm out, most are in the 5'8 range give or take. I'm sure it's slightly lower in asian countries, but only by 1 or 2 inches - not 4 or 5 like most white people like to think. (I'm half Chinese, half European - in case I sound a little defensive)
And I'm not sure why Korean people would be considered the "tallest asians." The Koreas are sandwiched in between China and Japan. What possible climatic or cultural discrepancy would have evolved Korean people to be taller?
Anthony
said on 8/Jan/07
In the new "Entertainment Weekly", they say he's 6'2, but I think 6'0.25 is far more accurate. Like 6'0.5 Chow Yun Fat, Ken can occasionally appear taller in some of his films (specifically his foreign pictures), because Asians are generally small in stature. Of course, both of them are proof that that isn't 100 %.
Anonymous
said on 5/Dec/06
he stood not far from me he was aleast 6 feet 184 fits him good
ShortisTall
said on 8/Nov/06
I have been to Seoul and male seemed to be 5.7" - 6", people who said average S . Korean is 6.2(185) is a tale of a tub. I also have been to other asian cities like Tokyo and Beijing and people are same height as S.Korean to me. No obvious who are taller than who. But I met a North Korean guy who looked like only 160 to me. BTW, I am from Brazil living in Bangkok.
antron
said on 4/Oct/06
American women are about 5'4.5" on average. White persons make up the vast majority of Americans even with the various races this country has in it. Steven is right. The Dutch women do tend to be in the 5'7" range. Although Steve, did you not notice that the men are shorter here too? haha.
Guest X, avg male height in Canada is about the same as the US, around 5'10", not nearly 6 ft.
ken_hiroshi
said on 10/Sep/06
im 6ft1(186cm), saw him in real many times.. walk near him too.. he looks btw 182~183cm range only..
trueheight
said on 22/Jul/06
I don't really think racial differences account for the 5'9.5 average for American Males. Granted Latinos and Asians are meanwise shorter but they only account for 13 and 3 percent of the population, respectively. So, maybe the latinos are the ones heavily influencing height average here. Blacks are typically a bit taller than comparable whites.
trueheight
said on 22/Jul/06
idunno for japan exactly but the tallest ppl in asia are the northern mongoloids -- ppl mainly from Korea and Northern China, many have dispersed in japan as well. May have racial differences in japan b/c most of the guys i know from japan are rake-thin. Southern Chinese are a bit shorter. Southeastern asians(philipinos) are substantially shorter. The average height for a vietnamese male is still 5'4
Steven
said on 12/Jul/06
David, I find it hard to believe that white American women are 5'6/5'7 on average because 5'7 is the average for women here in The Netherlands, and you know the Dutch are the tallest people in the world right? I've been on a roadtrip through the USA 5 or 6 years ago and I was suprised to see how short your women actually are.
kenji toyokawa
said on 24/Jun/06
watanabe looks more on just 6ft(1.83m) and no more or less..
guestX
said on 2/Jun/06
smoke, avg height in Canada is 180cm(5'11)? which part do you live in? cuz here in Quebec Montreal, it's more like 5'7 (which is the universal height of males in the world)
As for Koreans being the tallest asians, I have to agree (not because I'm korean myself and I'm 186cm) but all my close friends (all 6 of us)are over 180cm and we're not teenagers (actually we're all in our late20s/early30s....sad.)
Ken looks around 6'
sing
said on 12/Apr/06
ken watanabe looks 5-10 or 5-11 to me compared to tom cruise.
David Cali
said on 1/Mar/06
I actually think women at the gym are taller...because here in cali they wear flipflops outside the gym and the sports shoes they wear add almost an inch
TNTinCA
said on 1/Mar/06
Rob made a good point. Footwear is a major factor. Heels on women can add upwards to 2 to 2 1/2 inches to a woman's height.
Rob's notion of looking in the gym is a good baseline. I workout at Golds and also at a kickboxing studio and I certainly don't see too many 'towering amazons'. There are a couple of fairly tall women (one is actually around 6'2") but for the most part, I would say the average height for women is around 5'5". At least in the gym I go too.
David Cali
said on 28/Feb/06
Leonari...you should work on your reading skills, because I said that WHITE american women are 5'6/5'7 on average, whereas the statistics say it is 5'4.6" ... I know that if you include latinas the average is shorter but statistics say white women are about 5'4" which is plainly wrong!!!
leonari
said on 28/Feb/06
David Cali: Nonsense my friend. Average 5'6 to 5'7...Are you out of your mind?? Where do you live?? There are so many short women in the states(many latinas)...You don't seem to understand the meaning of average,now do you?? 5'4 is AVERAGE!!
[Editor Rob: female height I guess is distorted to a certain extent by the footwear. Go to a gym where everybody is in sneakers and maybe a better average can be guessed....?]
David Cali
said on 24/Feb/06
Well I am from Italy and I am 21, and I live in California. I always notice people being at least one inch taller than in italy. I think statistics are wrong because they say that italian men are on average about 5'9 1/2 and american men are 5'9 1/2 too, but men here are taller than in italy,like everyone that has been to both countries can state. I think the average height for american men 18/25 years old is around 5'11 or a lil more.
TNTinCA
said on 13/Feb/06
I have to agree with 6 foot 1.5's post: he doesn't strike me as a 6 footer.
In the Last Samurai, he really only appears to be maybe 3 inches taller than Tom Cruise. I would have guessed 5'11" or so for Ken. They were barefoot for several scenes in that movie (or wearing flats) so I don't think the normal height effects were in play. Unless, of course, they resorted to camera angles.
6 foot 1.5, 16, still growing
said on 22/Jan/06
http://editorial.gettyimages.com/source/search/details_pop.aspx?iid=52998726&cdi=0
watanabe is .5 inch shorter than 6 foot christian bale.
go figure.
homedogg
said on 31/Dec/05
I went to Beijing, Shanghai and other Chinese cities and all the kids of my friends are about 1.8 to 1.85 meters tall. It's the nutrition that they get nowadays.
sgman89
said on 30/Nov/05
I dunno...i just went to Beijing recently and the ppl there seemed to be around 5'9"/10ish. Even the tour bus driver was around 5'10" and i think its safe to assume he came from a less wealthy background than some others.
5'8" girl from WI
said on 12/Nov/05
I went to Germany a year ago, and the people there didn't seem very tall to me. They seemed to be about average in height. I don't think i loomed over that many people, but i also don't think I was dwarfed by anyone either.
Gotxo
said on 27/Oct/05
to sgman89:
Your data are outdated. A recent survey revealed that japanese are 170cm for the 18yold range. Or said in another way 1cm taller than the mean chinese.
This caused a bit of scandal in china, making them to promote the idea of that chinese can be tall people too, remarking character of NBA's Yao.
Besides, my best friend spent a whole year in Fukuoka. At least two guys in his office were taller than him @6'2". I do think the most aboundant value for 30somers is about 5'8" or maybe more. They are not as small as people thinks.
Mr. Awesome
said on 20/Jul/05
It's highly unlikely that a man will grow 3 years after age 19...I've only heard of a very few cases of this happening...whether you're in the U.S.A., Europe, or Asia this is exceptionally rare...consider yourself lucky Alfonso, 'cause here in America most guys do not keep growing into their 20's like you are doing...one thing is true that is being said here...young people are definitely taller than adults...it does indeed depend on your surroundings...I'm around 5'8'', and at school I always felt pretty short for a guy...never tiny, but definitely below average...when I go out to sporting events, concerts, and other public gatherings, I never feel short; always pretty average. At those events there are always many guys shorter than me, but not a whole lot at school, simply 'cause the population is younger. The average of U.S.A. men being around 175cm is accurate, while the average of young men being nearly 5'11'' is also accurate. I found this out with a little experiment that I've been conducting. I have a pair of boots with lifts in them that bring me up to about 5'10.5''. I wore them to an all-day concert yesterday, and I felt taller or at least as tall as most men there. However, wearing the same boots at school, I felt just about average. So the average heights for America listed here previously are indeed accurate.
Alfonso Uehara
said on 19/Jul/05
Kevin, I totally understand what ur sayin'. But the thing is that since you guys are only 19 you've got at least 2 or 3 more years to grow up to the fullest. I also am a German citizen but of Japanese origin. I was born in Munich and after 15 years of living in various countries I came back to Germany 2 years ago. Majority of buddies here grew more after the age of 19. Many of them who were under 180cm eventually became 185cm or taller. I myself am 187cm, yet still growing at the age of 21(turning 22 this October).I do not feel tall at all here. When I was living in America, I had to look down on people quite a lot meaning they were shorter than me. But here I don't get to look down on people, because so many of them are nearly my height and in many occasions I have to look up. I also got many female buddies who are nearly my height( 185cm or taller ).
kevin
said on 19/Jul/05
im from germany. i live near dortmund. im 5ft 11in and i think that could be the average of the youth in germany now, because most of the young people my age, witch is 19, are the same height. for sure there are many who are 5ft 8in and some who are 6ft 3in. i would say the average for the youth is about 178cm-180cm but no more. and an average of 188 cm is nonsense. for example in my class the the tallest one is close to 6ft 5in and the smallest 5ft 6in. and the rest are in the range from 6ft 2in till 5ft 8in. and i have seen recently an report about the average german man and it was said that he is 177 cm.
Alfonso Uehara
said on 18/Jul/05
Most of my spanish friends are over 180cm just letting u know. Btw. I am the 6'1 Japanese guy.
6'1(nearly 6'2 but not quite) japanese guy
said on 18/Jul/05
yeah dude, German lads here consider 190cm or over tall. National average is around 180-181cm, but lads here really do think or want to believe that the average is at least 185cm. Cuz' there are so many dudes around me who are between 185-188cm, also it ain't that hard to encounter chicks that are in 180-185cm range here. Mi ex-novia is 178cm, she always used to say that she wants to get taller because she feels that she doen't stand out among chicks.I would say almost 50% of gals' here are in between 175-180cm. And speaking of white american males, yeah I felt really tall when I was there though in many occasions such as house parties and clubs, there always were quite a few people who were taller than me( I'm talking about dudes who are like 6'3 or taller ). Yet those ones will be considered tall anywhere in the world. 177cm is the average height of american young ones, but the average height for young white people is gotta be at least 178-179cm. 177cm would def. not be considered diminutive there. That's for sure.I got many spanish friends and have gone out with 3 gorgeous spanish chicas in the past,I also spent almost 2 years in Barcelona and Valencia learning spanish language, the spaniards were pretty tall in my memory. Since basketball is extremely popular there(thanx to Pau Gasol who plays for the Grizzlies) , I met tons of tall kids. I also went to same high school with De La Fuente( spanish basketball natinal team player )'s younger brother, Jacobo De La Fuente. He once told me that the young spaniards are getting taller and taller. Whenever I watch spanish futbol national team games, I find spanish players quite tall compared to Holanda y Inglaterra for instance Jose Reina, Torres, Ibanez, Helguera, Hierro, Morientes and etc.
Gotxo
said on 18/Jul/05
Ok, sorry to post about these things there but i'm just willful to know and maybe you can help me.
You say germans are about 6'2" what they do consider tall (w.out exaggerations)? What short and what average?
I dind't understood your height related to american white males? Did you meant you were tall wen you was 6'1" or that you were towered?
What do you think on 177cm for american white males? I think it's by all means short, we the spaniards aren't 1cm taller for what i've seen.
6'1 japanese guy
said on 17/Jul/05
Hey col, maybe I was somewhat exaggerating the average height of Korean youths, but when I visited Korea last summer I didn't feel tall at all I swear to god dude. I saw tons of people who were taller than me, I was 185cm back then. Now I'm 187-188cm. Just to let u know I go to Korea quite a lot, because my mum is second generation Korean-Japanese. Also Westerners are not that much taller than us, not anymore. I lived in New York and Boston for 5 years, I felt I towered over most americans( of course I'M TALKING ABOUT WHITE MALES). I would say I was taller than 90 out of 100 americans, yet I didn't feel quite tall whenever I visited Korea. To me the average height for korean youths looked about 180-183cm. I don't know for sure dude, maybe I just happened to encounter the tall korean lads.I currently am living in Duesseldorf, Germany. I do not feel tall at all here. Even though the average height for young Germans could only be 180cm as you have mentioned, to me the average seems to be 188cm.
Gotxo
said on 17/Jul/05
To Jap Guy:
Rob have explained the Torres issue in a way i couldn't have done better, knowing so much of football he can't be a yankee but a briton, of course!!
Yeah, i'm 180cm and i feel myself rather shortish but i can tell you i've seen a
lot of chinese about my height and over yours too!!
I'm pretty confused, we all need reliable data:
Official stats shows young japanese as 171cm on avg. That covers up to 18 y/old boys so we can assume they are 172cm when mature.
The chinese are stated to be only 1cm smaller, but chinese inmigrants on spain are not that, maybe about 3cm smaller than spaniards (178) no more.
My best friend spent one year in Fukuoka and had 2 guys taller than him in his job (he's 188 for the record).
Can a Chinese/chinese-origin guy enlighten us? please post here!
Col
said on 15/Jul/05
I know many young Asian dudes and they seem pretty tall comparing to old Asian people but I don't think they will grow more taller than this. They will reach the limit in the near future. A Korean guy under there wrote someday their average height will reach 180cm mark, but no way that's gonna happen. I'm a Korean myself and the guys here not all that tall comapring to Westerners. I don't know where that guy lives, but he is certainly exaggerating the height of Korean people. I think Smoke knows exactly about the "real" height of Koreans. Most of young Koreans are about 5'9~5'11. You get taller than this, than you are a tall person in here. It's same thing with Japanese and Chinese, since they are slightly shorter than Koreans, most of young kids are in the 5'7~5'10 range and I don't think this will change in the future. BTW, as far as I know the average height of Germans are about 180cm and you know how Germans are tall,right? I don't think any of the Asian countries will reach this far, not even in the far future.
Viper652
said on 13/Jul/05
Mr. R, If you watched the All Star game intos, you can compare heights to all the players. The funniest thing was 6-2 Miguel Caberra was 2 inches taller then 6-4 Dontrelle Willis. Which means some of these guys heights might even be fudged up to 4 inches. And I find It funny dduring the Home Run Derby when they said A-rod is 6-4, when hes really 6-1, and that Miguel Cabrerra was taller then 6-4 David Ortiz. That was a funny giveaway on Ortiz's height. Which would make Ortiz 6-1???
Viper652
said on 13/Jul/05
Giambi is around 6-1, and Hidecki is 6-0. Arod is 6-1, he is the same height as Barry Bonds. Big David Ortiz is not the 6-4 that he looks sometimes, he is 6-2, just 2 inches taller then 6-0 Johnny Damon. Im fascinated with baseball players heights, because nearly all of them are fudged by 1 to 2 inches, and maybe even more
6'1 japanese guy
said on 13/Jul/05
First of all, A-Rod is not 6'3, he's more like 187-188cm. Vlad Guerrero is clearly taller than A-Rod by at least 3cm. Vlad was listed at 6'2 before,but for some reason he went up to 6'3. And Bernie Williams is 6'2 and that makes Matsui more like 185-186cm. Barry Bonds is also slightly taller than the Godzilla.
6'1 japanese guy
said on 13/Jul/05
To Espanol: soy el Japones pero vivo en Duesseldorf, Alemania. Los chinos aqui son muy bajos, la mayor parte de ellos son debajo 185centimetro.OK 'nuff wit' espanol, my point is that most of chinese dudes I have met so far are short compared to the Koreans and the Japanese. BTW. I consider dudes who are under 185cm quite short. It's jus' what I think, no offence to the short ones.
Mr. R
said on 12/Jul/05
Glad you raised this point Viper. When Hideki came here, they were listing him at 6-1, which was suspect. Now the Yankees are listing him at 6-2, which is more suspect. The same with Jason Giambi. When he came to the Oakland A's, he was listed at 6-2, which was also a little suspect. Now, he is listed at 6-3, but he is clearly shorter than both Alex Rodriguez and Derek Jeter. I don't know who lies worse, actors or athletes!
Anonymous
said on 12/Jul/05
http://sports.espn.go.com/mlb/players/profile?statsId=7042
http://www.yesnetwork.com/sports/mlb/roster.asp
He's listed at 6'2 around here and he looks it standing next to 6'3 Bernie Williams...I know this isn't the best pic.
http://images.sportsnetwork.com/baseball/mlb/allsport/nyyankees/matsui_williams.jpg
http://news.bostonherald.com/galleries/gallerySoxYanks3/3.jpg
And finally next facing 6'3 Jason Giambi.
http://www.philambdaepsilon.com/images/davespring.jpg1
He may be just 186, but that would indicate
Viper652
said on 12/Jul/05
Hideki isnt even 6-1, he is 6-0 at best.
Gotxo
said on 12/Jul/05
To nihon-jin: The chinese inmigrants in Spain (at least where i live) are quite average, they are only a bit smaller than us, i'm talking about the guys of course. And we are on average 176-178 (depending on the generation), some groups of them are even quite tall, towering over me (i'm 5'11"). China is huge, if not a subcontinent quite close to that. There must exist chinese profiles of all condition in that sample. The average chinese is only 1cm shorter than the japanese but don't forget that it's a mean value.
6'1 japanese guy
said on 12/Jul/05
Hideki Matsui is for sure not 6'2. His listed height is 186cm which is more like 6'1. Plus, I have seen him in person he looked 185-186cm. BTW. speaking of Chinese people's height, they are the shortest people in East Asia avereagewise. Koreans are the tallest people in Asia with the average height of 174cm. You would assume that the Chinese are freakishly tall because of Yao Ming but he just is one of those 1 billions in China. In reality, Chinese youths are really really short, diminutive compared to Korean youths and Japanese youths.
Tybor
said on 12/Jul/05
I've heard that people from Northern Japan tend to be taller comparable to North Italians vs. Southern Italians. One example would be 6'2 slugger Hideki Matsui of the New York Yankees.
peter
said on 18/Apr/05
There are quite a few tall people in China too. I think the average height there is at least 173cm. In Northern China, 6 footers are like the norm.
Smoke
said on 18/Apr/05
I can't agree more with you Korean guy, I think what you guys have in Korea is no different than what we have here in Canada, or what the people in the Netherlands, and many other parts of Europe are experiencing. Due to better nutrition and health care young people are growing up healthier and also taller than ever before these days. I can compare my situation to yours as well, my father stands 167.5 cm, and my mother 164 cm, and I have grown to be 185-186 cm (6'1"). I got this height from a health checkup in a doctor's office, so it is fairly accurate as well. And at only 17, you still have a little bit of growing left to do, I myself have grown nearly 5 cms after age 17. I also find that anywhere in town (or even next to celebs) that I feel quite tall, but you step on a university or college campus and all of the sudden you find that you're not towering over most people anymore. Still here in Canada, I find that Korean youths, while not the stereotypical "short" Asians, are still not quite as tall as some of the other nationalities.
17yrs old Korean guy
said on 18/Apr/05
I`m a 17 year old Korea high school student(2nd grade) who lives in Seoul.I`m 6'1.5"(187cm)tall and I`m pretty sure about it cause I measured it last month at a hospital.When I walk around the streets or subways,I feel pretty tall and I feel like I tower over adults.But when I go to school or places where young kids hang out(shopping centers etc)I don`t really feel like I tower over other people.The reason our average height of males is 174cm is because my father and grand father generation couldn`t have enough food but now that Korea is the 10th in total GDP in the world the kids are getting just taller and taller.My father is only 174cm and I`m already 13cm taller than him(Almost every teenage boy is taller than his father).The seniors of my school used to imply to me that we(kids my age) are just so tall,and when I first saw the 1st graders of my school,I was kinda shocked to see some of them taller than me.The Koreans are just getting taller and taller,last year, when I walked down the through a bunch of 3rd graders(now 19years old)I really felt tall,and when I walked through 2nd graders I still felt pretty tall,I am still pretty tall among kids my age but when I pass through 1st graders,I`m often confuse if they really are only 16years old.I admit our average height is still under 175cm but I`m also sure we will definately reach 180cm.
Smoke
said on 17/Apr/05
Here in Canada we have a large Korean community, as well as a Japanese community. Now I don't meet too many young Japanese, but I do know many young Koreans and I would say that they are still somewhat shorter on average than other nationalities. However, I wouldn't be surprised if they were the tallest of the Asians as their average height does seem somewhere around that of the english, 177 cm. But again, I wouldn't say Koreans are particularly tall people, they still don't quite measure up to the 180 cm average height here in Canada.
Smoke
said on 11/Apr/05
Mr. R it has been a while since I talked about how our accounts have varied, there are many celebs who we haven't mutually met as well, but of the ones who we have both met the only one who I can think of my account varying from yours is Michael York. Again, I met him about 2-3 years ago, and I was still growing back then, but I would have to say he seamed taller than the 5'10" you gave him.
Mr. R
said on 10/Apr/05
Smoke, I wanted to ask you which celebrities have we both seen that you disagree with my assessment?
JAPANESE
said on 10/Apr/05
Issheuhboy is right,according to a survey done last year the average height of a Japanese teenager was only 170cm,even smaller than the 174cm average of the Koreans living next door.While the Koreans and Chinese are growing rapidly taller these day,the Japanse seem to stick around at 170cm, which means the Japanese are naturally small people.
Issheuhboy
said on 9/Apr/05
I don't want to be accused of ethnic stereotyping, but 6'2 is exceptionally tall for a Japanese man - even these days, with a changed Japanese diet to a more Western style, ergo more Western height. Comparing Watanabe to the post-Kidman, post-lift-wearing Cruise (did Scientology cure his inferiority complex as well as his dyslexia?), seems an accurate measure. 6'0-1.
Smoke
said on 9/Apr/05
I really think that the 184 cm given to him here is right, he just doesn't look 6'2". We saw a pic of Alex Cabrera with Tom (granted Tom wasn't in his trusty lifts) and Cabrera certainly looked taller compared to Cruise, than Watanabe does. I just can't see this guy being 6'2", 6'0"-ish seems fairly accurate.
Mr. R
said on 9/Apr/05
He was listed at 6'2" when The Last Samurai came out. Maybe he used the same publicist that Tom Cruise did!