Kerr Smith's Height
5ft 11 ½ (181.6 cm)
American Actor best known for playing Jack McPhee on the WB drama series Dawson's Creek and Kyle Brody in Charmed. In film he has appeared in Final Destination and My Bloody Valentine 3D.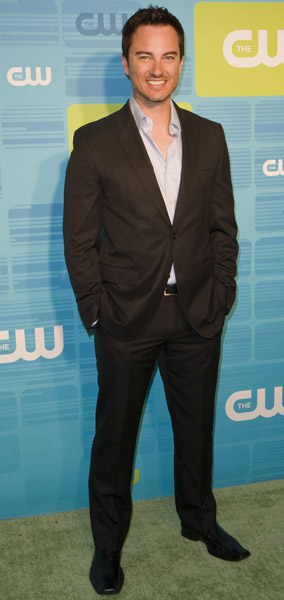 Photos by PR Photos
You May Be Interested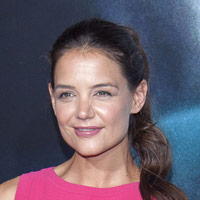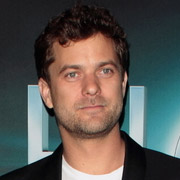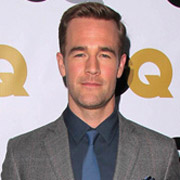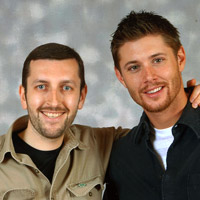 Add a Comment
33 comments
Average Guess (2 Votes)
5ft 11.5in (181.6cm)
small fry
said on 20/Aug/15
Brandon Fehr is an inch taller than Ker smith in the forsaken 2001. Even when standing right next to each other and walking. In many scenes they both are on even ground. So 5'11" flat maybe for kerr.
Jensen's Taller
said on 25/Oct/12
Not by much. Kerr is 6 1/2 ft tall. Jensen has always been listed as 6'1 1/2 or 6'2. The camera angle can make one look ANY height, so you don't simply by looking at them on-screen. And Kerr doesn't even have an official site - hasn't in years. Stop spreading false info.
nice guy
said on 31/Jan/12
as he is shorter than jensen ackles who is 6ft in shoes at best kerr is indeed 5'10 flat and 5'11 in shoes
jake, 1.82 m/ 1.83 m
said on 7/Jan/12
Rob, Kerr Smith's official site 'facts' section lists him 5' 10". I'm surprised he's that low but could he be nearer 5ft 11in as I and others have suggested?
Click Here
[Editor Rob: I'd be surprised if he was as short as that, although as others have said, there is a chance he's somewhere in 5ft 11 range, I will have a look.]
jake, 1.82 m- 1.83 m
said on 1/Dec/11
I think he's 5 ft 11.5/1.82 m and Devon Sawa is 5 ft 10.75/1.80 m.
Anon
said on 15/Oct/11
Truth...ur right, Kerr does not look as tall as Ackles, Rob you think 5 feet 11 plus guy maybe?
jake, 1.82 m
said on 13/Oct/11
Definitely needs a downgrade, he is not over 181 cm and is likely 5ft 11in flat.
jake, 1.82 m
said on 21/Sep/11
Tyler says on 28/Jul/11
If Jensen Ackles is listed at 6'0" on here, than he either needs an upgrade to 6'1" or Kerr needs a downgrade to 5'11".
Definitely. Ackles is a legitimate 6ft I think but in My Bloody Valentine Smith was definitely shorter. He's 5ft11.25 max I think.
Truth
said on 8/Aug/11
I would say Ackles is a similar height to Kerr and Murray of his CW family. I'm not convinced Ackles is 6'1 what so ever and he looks to be of similar height to both Chad Micheal Murray and Kerr Smith. I would say they are all in the 5'10/5'11 family.
Tyler
said on 28/Jul/11
If Jensen Ackles is listed at 6'0" on here, than he either needs an upgrade to 6'1" or Kerr needs a downgrade to 5'11".
mofo
said on 20/Jul/11
He is indeed 5ft10!
C
said on 4/Jul/11
I think he is at least average height but not as tall as 6 feet.
SAK
said on 27/Jan/11
I generally tend to agree with most listings on site, but this guy needs a downgrade, he is 180cm/5ft11.
Anon
said on 28/Apr/09
I know Kerr and have stood next to him barefoot before. He's 6 feet, maybe just shy, but barely.
mofo
said on 4/Apr/09
Yeah guys look at this
Click Here
Indeed smith is not 6ft look at him next to ackles.
Also again ackles isnt even a true 6ft more like 5ft11.25.
Maybe 5ft9-5ft10 for smith.
Alex
said on 19/Jan/09
Ed, I just saw My Bloody Valentine tonight and Ackles did look a legit 6'0 and Smith was shorter so I'd give Smith 5'11.
Ed(1)
said on 19/Jan/09
He looks shorter then Ackles(6ft)in My Bloody Valentine by a solid inch or two. I still suspect Ackles is not a true 6ft, but more in the 5ft11 range, so maybe Smith is more like 5ft10? They both wore boots in the movie, Ackles with his usual construction style boots and Smith with cop boots.
Josh
said on 11/Nov/08
heightbuster is right watch the movie Alex and you
Josh
said on 11/Nov/08
Hes 5'10 he is 2 inches shorter than 6'0 brendan fehr hes just a tricky guy and can look taller.
Alex
said on 14/Sep/08
I think he looks around 6'0, maybe 5'11 and change. I doubt he's as low as 5'10.
mikec
said on 7/Aug/08
naw he is 6 feet for sure. when seth rogen was on jay leno he showed a clip of him on dawsons creek and he was noticeably taller than seth in the clip.
Viper
said on 6/Aug/08
I think hes 5-10.
Jackson
said on 5/Aug/08
He is about 5'9. He came into my work out here in vegas. I am 5'11, almost 6'0 with my shoes on and he is substantially shorter than me. I shook his hand and he introduced himself as "Kerr." He is definitely not 6 ft tall...
Alex
said on 10/Mar/08
5'10 for Kerr? He's a solid 6'0.
heightbuster
said on 17/Nov/07
He is not 6' he looks average height to me so he is about 5'10. On the other hand Brendan Fehr is 6' tall and he towered over Kerr Smith in the movie forsaken, below is a picture. Throughout the whole movie he was clearly taller than Kerr smith, thus Kerr smith can not be 6'.
Click Here
Alex
said on 2/Sep/07
Rob, the picture with Katie Holmes who you have at 5'9 who could be as short as 5'8, Kerr looks around 4 inches taller than her. Do you think he could be upgraded to 6'0.5 at least?
Alex
said on 31/Aug/07
He's over 6'0 I think. I could buy 6'0.5-6'1 for him actually. In Charmed he was only only an inch or a bit more shorter than 6'2 Dorian Gregory.
RobertJ
said on 25/Jul/07
I think he's closer to 5'11'' but I could buy 6 feet.
Jewel
said on 24/Feb/07
hes deffinitly this height or taller...with katie holmes whose 5 9'' he was much taller than her on dawsons creek..and he must of still been growing
TheFunisher
said on 20/Jan/06
In Charmed when he is standing next to Oded Fehr( Zankoo 6'2'') he looks like they are in the same height. I don't know if there shoes that can make you taller 5', but if there are not, he shoyld be at least 6'0''
[Editor Rob: Oded fehr admitted he rounds his height up an inch, so he's a 6ft 1 guy...]
Viper652
said on 3/Nov/05
Nah, Paul is around 6-0. Joshua is around 6-0 as well. I do think Van Der Beek is a legit 5-10 though.
Brett
said on 2/Nov/05
From that pic he looks 5'10ish, too short limbed to be 6ft, so I dont think hes more then his listed height, And Van der Beek, was always known for being short, and im pretty sure he uses magic shoes to go from 5'8"-9 to around 6ft. Josh Jackson I have to say looks 6'2" comfortably, specially next to paul walker whoes near or on 6'3"
Josh
said on 27/Jul/05
This guy always look taller than 5'10" in some pics he looks close to 6ft for me he looks 5'11.5 (182cm)