LeeLee Sobieski's Height
5ft 10 ¼ (178.4 cm)
American actress best known for roles in movies like Deep Impact, Joy Ride, Walk All Over Me, Never been Kissed and 88 Minutes.
In 2001 Harper's Bazaar she stated
"I'm five 10, so with very high heels I can be six one or six two"
and also in Luxist.com she was very specific, saying
"I'm 5'10" and a quarter"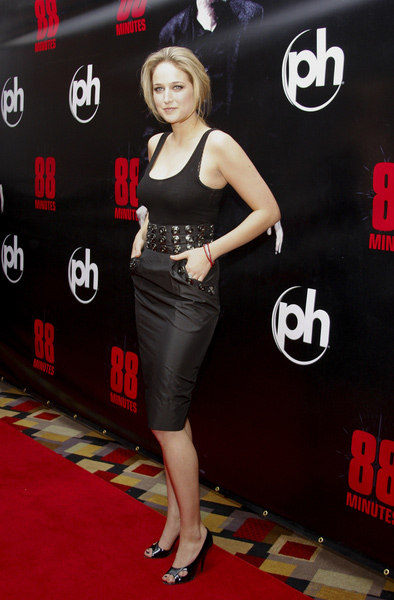 Photos by PR Photos
You May Be Interested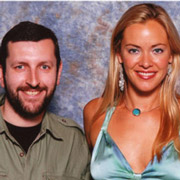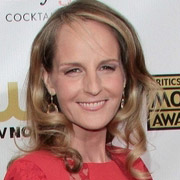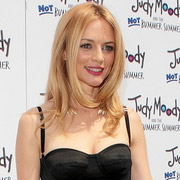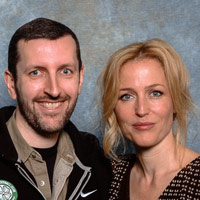 Add a Comment
100 comments
Average Guess (12 Votes)
5ft 10.29in (178.5cm)
Nik Ashton
said on 5/Feb/20
She can be over 6'4" with monster heels!
👠👠👠👠👠👠!
Nik Ashton
said on 4/Feb/20
It is very believable that LeeLee is 5'10.25"!
Miss Sandy Cowell
said on 1/Dec/19
If LeeLee is so precise in a magazine interview, then 5ft10.25 it'll be. 😁
Ian C.
said on 28/Nov/19
Really? That tall? I would have put her at five foot five or so. How could I have taken that impression? I first saw her in Eyes Wide Shut, where she played a teenaged nymphet. so, short. Also her name is LeeLee. That's a short name, if you know what I mean. If Mike Mazurki had called himself Mikey Mazurki, I might have thought he was short too.
Catalina
said on 19/Nov/19
@moe
girl here. you're wrong.
the Nice Guy stereotype (which is what you're being w/those comments) is the creepy one we watch out for
Questioner
said on 13/Aug/19
doesnt look over 5'10" tbh
Allie
said on 7/Oct/18
Its worth mentioning that she retired from acting in 2012! She said she wants to focus more on family and spending time with her loved ones!
She is very tall and pretty to boot! 5'10.
Subwoof
said on 30/Oct/17
Looks a proper 5'10 woman. Good proportions too.
Editor Rob:
see LeeLee standing with
Paul Telfer and Dalton
...I think it's quite believable she did measure a little over 5ft 10 as she claimed.
teehona
said on 4/Aug/17
I actually think she's taller than 5'10. rebecca hall is 5'10 and once stated she tried to downplay her height because they usually like actresses that fit in the frame w/the guy (and most male actors are petite compared to the height of the average male), thus tall actresses can be a bit of an inconvenience. My guess is she is 5'11 without shoes.
HonestSlovene
said on 8/Mar/17
@moe They are white knights and can't helps themselves, lol.
moe
said on 12/May/16
@kurt, dude don't call her a goddess. What's the matter with you? Guys who call girls goddesses clearly don't get laid. It's just a fact. The girl gets uncomfortable and thinks the guy is creepy as ****. And most times she's right.
Allie
said on 27/Sep/15
Most girls are done growing around 16. But that doesn't mean that some can't continue growing. I think LeeLee's one of those girls. I think she looks at least 5'10. The lowest I'd say is 5'9.5.
Hypado
said on 13/Feb/15
LeeLee Sobieski height: 5ft 10.25in (178 cm)
Tall and beautiful.
Bryan (Queenslander)
said on 31/Oct/14
Rob, on one of the articles for Joan of Arc it mentioned leelee as being 5'9 at 17 years old. Either the article was downgrading her height or she grew 3cm after turning 17
Aren't most girls finished growing around 16?? Something tells me 5'10 is her morning height..
[Editor Rob: I don't know, but I think she appears taller than just a 5ft 9 flat]
paul
said on 28/Oct/14
5ft 9 best estimate for me next to paul walker
Sam
said on 19/Sep/14
Yeah, 5'10" range, very little between her in shoes and John Cusack. What happened to her career BTW? She has a nice body BTW.
J.Lee
said on 22/Mar/13
Rob, based on your experience, do you think a lot of girls who are 5 ft 9 or 5 ft 9 and a half, say they are 5 foot 10. Based on my experience, girls of such do give themselves an extra inch, because they seem to be the ones proud of their body.
[Editor Rob: some do, but I know a few who if a fraction over would just round down.]
J.Lee
said on 16/Mar/13
Rob today I was in a line and a girl was 5 ft 10 but she didn't look that tall. Do you think some 5 ft 10 girls don't look tall?
[Editor Rob: can depend on your own height, and body shape.]
Silent D
said on 26/Oct/12
5 foot 10.
guyfrommars
said on 19/Jul/11
And they cast her as the girlfriend of 5'5" Elijah Wood in Deep Impact. That's what makes that movie true science fiction... :D
Leelee is hot
said on 11/Jun/11
Whatever her height is, she's tall for a woman. She's one hot tall woman!
dmeyer
said on 27/Apr/11
if she says and a quater then for sure she is since she looks 178-9 cm range
Whopper08
said on 25/Apr/11
Not sure about the 5-10 claim, that could be with shoes. there's a pic of her in wireimage with Ben Mackenzie who's supposedly 5-9, but he's really a weak 5-8ish, Leelee has heels and is closer to the camera. She could be more 5-9.
linke
said on 6/Feb/11
Click Here
Rob here she says I'm 5'10 and quarter
[Editor Rob: it's pretty rare to get a star saying a 1/4 inch!]
Tom
said on 4/Jul/09
Met LeeLee at a Hollywood event. 5-10 seems exactly right.
Dazzza
said on 30/May/09
I've seen a recent picture of LeeLee with Kristana Loken and she was about an inch taller than her - could she be 5'11?
M.P.
said on 26/Jan/09
I seen her in "88 Minutes", with 5'7" Al Pacino. She's definitely 5'9.5" to 5'10". No less than that.
masto
said on 12/Dec/08
if you have seen the here on earth, then u will see josh hartnett who is 6'3, having 5 inches on leelee
Eclipse
said on 9/Oct/08
Please put the picture with Glenn back now that he's returned. That was such a good picture of her.
mike
said on 5/Sep/08
What happened to the picture with Glenn?
roland
said on 14/Aug/08
Lelee used to babysit me and my brother for a while when she was living in Rhode Isalnd, i was 9 at the time and at 5'3, i was the second tallest boy in my class and she was arond 13 or 14 and she was much taller than me, maybe she has still grown an inch or two since her teen days, i'm now 5'11 and i'd love to meet her again just to see if my wish of being her height has finally come true
tj
said on 12/Aug/08
I've seen her in New York a number of times. She is easily 5'10.
Anonymous
said on 22/Jul/08
Here's LeeLee with Kristanna Loken (5-11). They look the same height but Kristanna has pretty small heels while Leelee's boots give her quite a bit more which suggests LeeLee could be 5-9.
Click Here
Anonymous
said on 21/Jul/08
5'10, she looked taller than john cusack with high heels
Raz
said on 22/Jun/08
Now, we know nothing of the relative heel difference of the two in this pic, but the difference in height is clearly close to 4". Glenn's face is likely about 8" high, and the difference in height is just under half the height of Glenn's face.
Another method for getting rough estimates is to measure the width between the pupils of the eyes. For most people, they're 6-7 cm apart, which means that that distance can be used to get a quick appreciation of the size of a head or face. Using this method, the height (bottom of chin to hairline) of Glenn's face comes to about 20.5 cm, which is virtually identical to 8".
Jake Is Back
said on 27/May/08
If she's in big heels she's probably not 5'10". She certainly isn't 6'1" - 6'2" in heels.
John
said on 27/May/08
looks like a normal girl of 5-8. 5-10 on normal heels.
J.Lee
said on 25/May/08
If she is wearing big heels, she probably is only 5 foot 8. if gleen wore heels then he would be that tall.
Bill
said on 23/May/08
Is that even Glenn??? You look way different there, like you're being sneaky or something and swapped your brother in here. LOL. It's actually a very becoming photo of you. Clearly, Leelee is about 5'10 here b/c she looks only about three inches taller than Glenn and probly has lifts on so 5'10 seems right
Stranger
said on 22/May/08
Saw her on Carson Daly's show, and she looked a little taller in heels, so what does that say...? And, yeah, they stood right next to each other facing the camera.
Anonymous
said on 3/May/08
She's 3" taller than glenn when wearing heels, so hows can this girl be 5'10" barefoot?
Silver
said on 31/Mar/08
nah she looks 5 feet 10 or 177/178 to me
Chris
said on 26/Mar/08
Probably she rounds up like most people. No less than 5'9" though.
Anonymous
said on 23/Mar/08
wow glenn then if she says 6'1-6'2 with heels then you look at least 5'10 lol. but since you're 5'8 she only 5'11 with heels.
Danimal
said on 2/Feb/08
I believe 5'10". Glenn, you look different in this pic.
Alex
said on 1/Feb/08
Glenn is at least 5'9 in shoes and she looks at least 6'0, maybe 6'0.5 in whatever footwear she is in but if they are very large heels she could be a bit less than 5'10 then.
Anonymous
said on 1/Feb/08
looks only 5'11ish in heels.
C.
said on 10/Jan/08
If she's wearing large heels, she would be closer to 5'9" than 5'10". Because she really doesn't look more than 6' in this pic to be honest. (And she does look a bit like Jodie in this pic, except prettier.)
glenn
said on 1/Jan/08
maybe.big heels though.
derbi
said on 31/Dec/07
glenn, did she have a slight pavement advantage in this pic?
glenn
said on 13/Oct/07
you probably have alot of pics i dont have mamun.and maybe vice versa.i did invite her to a celeb party.she couldnt make it.i love her too.
Franco
said on 13/Oct/07
not really a goddess for me, infact i dont find her that much attractive physically (nothing to do with height) just not my type.
definetely no less than 177cm i'm betting 178.5cm
venus
said on 12/Oct/07
She's tall. Wasn't she modeling before making movies?
Mamun
said on 12/Oct/07
Wow Glenn you have got me with this one ! This is one super picture you have.
I would have traded 10 of my celeb to get just this one of hers !!! Why didn't
you ask her for her number ? I would have !!!
kurt
said on 19/Sep/07
Also, in a couple of comments Leeelee is described as 'big'. Be careful guys, a tall beautiful goddess is not 'big'.
Kurt
said on 18/Sep/07
Saw Leelee on abbot Kinney on Sunday shopping for furniture. She had on 1 inch heels and looked to be about 6' even. You could hear people as they passed her, "I didn't think she was so tall!" My guess is she's close to 5'11".
Tonton from Phils.
said on 7/Aug/07
if glenn is wearing shoes with atleast an inch sole, that would make him 5'9". in this photo, leelee is about 3-inch taller than glenn and that would make her 6', but with heels. if she's wearing 2-inch heels, then we can say she's a definite 5'10". 5'9", 5'10", or whatever, it doesn't matter, she's a goddess!
Franco
said on 3/Aug/07
look 182cm next to glenn if you remove the useless hair and think of Glenn 175-176cm height with shoes.
100% i am sure of she's no lesser than 177cm that's for sure.
Anonymous
said on 3/Aug/07
She does not look 6'0'' with heels next to Glenn. If that is so, then her eyes would be on top of Glenn's head. I would say 2.5-3 inches at most so she looks about exactly 5'10.5'' in this photo.
Alex
said on 1/Jul/07
I could see her 5'10 barefoot since she looks 6'0 with heels on there with Glenn. Shes cute.
saga
said on 1/Jul/07
I'd say 177 for her. So 5'9.5 seems correct but 5'10 is also possible.
glenn
said on 26/Jun/07
she is kinda shy.
Daniel Craig
said on 25/Jun/07
I think she's 5'11" tops, cause she's not THAT much taller than glenn even in heels. Next to Paul Walker in Joy Ride she looks like she's between 5'10" and 5'11". is she friendly glenn?
Mike
said on 5/Jun/07
I don't think she's 5'8. I agree that maybe she had heels on, let's say 4 inch. ..minus the heel slant, it actually gives her an advantage of three inches. I assume Glenn has his shoes on too, which actually gives her an advantage of only two inches over him. She'd still be taller. She's at least 5'9
Peet
said on 7/Apr/07
She looks 5'11'' in heels, may be her height is around 5 ft 9 because heels are over 2.5 inch.
Tegan
said on 28/Feb/07
She's definitely tall. In Never Been Kissed there are plently of scenes where she absolutely TOWERS over Drew, while she's wearing very tall heels and LeeLee is wearing flats. Also, when positioned against 5'11.5" Michael Vartan, in the few times she is (once again wearing flats) she is only a few inches at most shorter than him. I would say 5'10" is about right.
Plus, it is possible to go from 5'10" to 6'2" in heels. Only last Saturday I went from 5'4" to 5'8" in 10cm/4" heels, and I wouldn't count them as unearthly tall.
Chris
said on 17/Feb/07
Elio I'm inclined to agree with you. Looks a little under 5'10" if she was wearing big heels.
Chris
said on 17/Feb/07
Hmmm. I'm undecided. She might be 5'9.5" but I doubt any less.
Check out this pic from the film Joy Ride:
Click Here
Elio
said on 24/Jan/07
Surely she can't be 5'10" if she's only 3-4" taller than Glenn with big heels (3+") on. 5'8" sounds more reasonable.
16and5'7''
said on 24/Jan/07
i only see a 1.5''-2'' inch difference here in height....rob what do you think?
Markus
said on 24/Jan/07
Her face looks a bit like Jodie Foster. Except she's like 1 feet taller
L0GAN5
said on 29/Oct/06
In that photo she looks 3 inches taller than him (his eyeline is slightly above her mouth. I doubt she was wearing high heels in that outfit, probably big thick heels about 2-3 inches thick. A typical man's shoe has heels about 1 inch thick, so her heels probably give her an extra 1-2 inches on Glenn. That would put the true height differential at about 1-2 inches meaning Leelee is about 5'9"-5-10"
Pik
said on 24/Oct/06
Every inch is a 2.54 cm.
Franco
said on 23/Oct/06
every inch is a 2cm? so if a guy is 1.70cm he should be 5.6 1/2 ?
glenn looks better than Sobieski actually hahahahahaha, she looks weird in the photo.
hmmm, in Eyes Wide Shot she's barefoot next to Tom Cruise with massive lifts, she whispers something in his ear.....same height.....she probably was 5.8" in Eyes Wide Shot....
i'd say 1.77 - 1.78cm is correct height.
Pik
said on 20/Oct/06
She can't be 6'2 in any heels. I'm 5'10 and standing on my tiptoes I can reach about 6'05 or a weak 6'1. This would be like wearing 4 inch or 10 - 12 cm heels. So you only get 2.5 to 2.75 inches from such heels. The difference between Glenn and her looks 3.5 inches in my eyes.
Glenn
said on 18/Oct/06
well,more 4 inches.
Glenn
said on 18/Oct/06
She had massive heels on actually.I see 5 inches tops here.
dmeyer
said on 18/Oct/06
she onli looks 5'11 in the pic so witout heels 5'10 and looks 6'1 in 4 inches hheels so schimmer in a lidl over 6'1
Aussie Bloke
said on 18/Oct/06
The beautiful LeeLee certainly does look around the 6ft2 6ft3 mark in that picture, so perhaps she is taller that 5ft10, maybe 5ft11 or even 6ft. We need more evidence, this height is likely to be inaccurate
[Padraig: So you are saying a 6 or 7 inch difference in that photo above. Have you been taking lsd lately :=) Her head length will in all forms of reality 9 inches or 9.5.]
Greg
said on 2/Oct/06
Leelee does not look that much taller than Glenn in this photo with heels on. If she took of those heels she woudl be either a inch taller or the same height. I'd have to say she is either 5'8 1/2'' or 5'9''.
Glenn
said on 8/Sep/06
Thanks Anonymous.that prooves Im not 5-4 or 5-6 that some losers hinted at.
Anonymous
said on 7/Sep/06
i met her she looked 6 feet1 in heels 3 inches so like 5 10 but maybe i had floor advatage so pushing 179 is possible
Amanda
said on 7/Sep/06
Wow... her heels must be huge! She looks about five inches taller than Glenn, even though she is really only two inches taller! :)
Glenn
said on 30/Aug/06
I was in a cab and noticed her at the box office of a movie theatre on the upper west side.I jumped out and bodly told her I was a big fan and didnt have a camera with me and that I wanted to know when I could see her again.she told me to come back after the movie.jumped back into a cab to get my camera at my friends house,returned and asked her on a date to this celebrity party I was to attend the next night.she seemed surprisingly interested since I dropped a few names,but politely declined due to flying out to a photo shoot somewhere.true story.never saw her again.yes,she is one of the hottest.
TJ
said on 29/Aug/06
Thanks Glenn. Is she as cute as she looks?
DMeyer
said on 24/Aug/06
if she is in heels she is no more than 5'10
Glenn
said on 24/Aug/06
Yes,in big heels.she is 5-10.
Jacob
said on 17/Aug/06
Glenn-
It's been 3 weeks since you said soon!
Glenn
said on 25/Jul/06
Soon.maybe tonight.
TJ
said on 24/Jul/06
Glenn- Are you going to post it?
Glenn
said on 25/May/06
I have the photo with.she towers over me in heels.she is 5-10.
jon
said on 25/May/06
hey rob, This was quite a while ago-whenever joyride came out. I may be remembering a little high. I know she was taller-nothing dramatic though. 5'11 could be right too-5'10 only if I'm shorter than I think! lol
jon
said on 24/May/06
Sorry Rob but I got the autograph and I know my height! Have you met her? I have-let a litttle reality in all the speculation.
[Editor Rob: no, but I am thinking that yes, she could be a little taller, although I just might not agree with 6ft you estimate her as.]
jon
said on 23/Apr/06
I think she is he excetion who rounds her heightdown.I was lucky encough to get a autograph when Joyride was released. I'm 5'10-she was a easy 6' in sandals.
[Editor Rob: shhh, don't say that, that would mean Paul Walker was 6ft 4!]
dmeyer
said on 13/Feb/06
she look easily 6 foot near 187cm chris noth she might be 5'11 but say 5'10 to get parts whi would she say i amtoo tall it means she is realy tall
CJ
said on 7/Oct/05
One of the only celebrities who actually rounds her heigt down. I've seen her in NY quite a few times and she is easily over 5'10.
McFan
said on 9/Jul/05
David Schwimmer is clearly 1-2 inches taller than her in the photo, so she probably is 5'10.
Anonymous
said on 9/Jun/05
Surprisingly tall indeed. I first noticed Leelee from the movie Deep Impact. She was about 14 years old and looked somewhere around 5'6" - 5'7" in that movie. I thought this was how tall she was today. Then I saw a listing saying she was 5'10". I thought it was one of those exaggerated listings, then I saw the movie the Glass House. She definately has grown since Deep Impact.
Mr. X
said on 8/May/05
Nonsense! LeeLee's slim figure may make her look taller, but look at any photo of her next to people who TRULY look their height, and she does look aound 5ft 10 and not 6ft 1. As for Nikki being 174 cm, the first link anonymous provided didn't work but the second one did. So currently every movie and photo I see of Nikki Reed all says she's nowhere near 5ft 8 and a half in tall.
Anonymous
said on 5/May/05
Nikki is 173. she is 1 inch taller than michelle trachtenberg http://gallery.nikki-reed.net/2004/Teen%20Vogue%20Young%20Hollywood%20Party/01.jpg lee lee is about 5 inches taller http://www.leeleesobieski.com/media/pictures/yha.html