American Actress best known for roles in movies like The Skulls, Midnight Meat Train and Law Abiding Citizen. On TV she starred in the series Popular. On twitter she mentioned her height:
"she's [Kristin Chenoweth] 4'11 and I'm 5'9"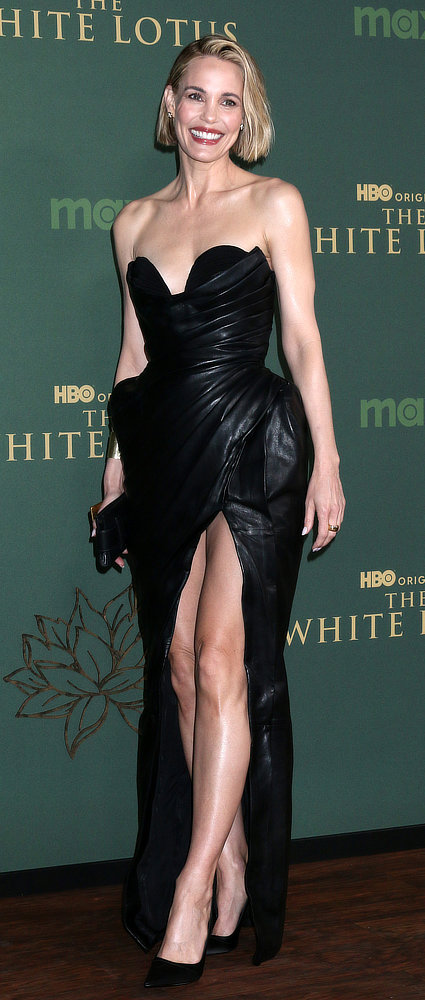 Photos by PR Photos
Jade Aimers
said on 9/Mar/21
173cm
berta
said on 7/Feb/21
she can look her claim
Chris Junior Hernandez 1990
said on 17/Feb/20
She atually look 5'9 with 6'1 listed Joshua Jackson. Shes def what Rob listed her at a worst. Joshua is about 6'0 3/4 at most.
Nik Ashton
said on 9/Dec/19
It's great she is taller than her partner Sam Rockwell! 👌!
mf
said on 5/Nov/19
"I remember she claimed 5 foot 10. 5 foot 9."
I remember that interview. She's likely another 5'10" female celebrity, who downplays her height to increase her job opportunities. If she's 5'9", it would be the evening.
Sandy Cowell
said on 24/Jun/17
Ah yes! I know where I've seen Leslie! She played the girlfriend of Bradley Cooper in 'The Midnight Meat Train', a Clive Barker shocker, which gave my brother nightmares!
I didn't think she was as tall as 5ft8.5, but there you go! Life is full of surprises!
I will stick with this height then, and I must keep my eyes peeled next time I see the excellent 'Law Abiding Citizen', which I see here she is also in. 🕛 🍖 🚍
S.J.H
said on 5/Apr/17
Sam rockwell is 5'7.25 and leslie bibb 5'7.75
Tono
said on 16/Mar/17
More of like 5.7 Comparing to hugh dancy in heels she hardly tower him
Sean73
said on 5/Apr/16
5 foot 9 is spot on for her. There is no more or no less than a 3.5" difference between her and Bradley Cooper in the movie Midnight Meat Train.
Kina
said on 22/Aug/15
In Iron Man (film) she looked pretty tall indeed and I got quite impressed. So 5'9 is definitely acceptable for her.
Emily
said on 20/Sep/13
Her head looks quite long. 9,25 inches or more?

Editor Rob
I wouldn't say that big, close to 9 inches maybe, but I doubt longer than that.
Silent d
said on 23/Jun/13
I remember she claimed 5 foot 10. 5 foot 9.
ann
said on 22/Nov/10
She´s taller than Gwyneth paltrow at Iron Man`s premiere
sam
said on 31/Oct/08
She can give a pretty tall impression, could easily pass as 5'9".
Mighty
said on 19/May/05
Doesn't look 6 inches shorter than Josh Jackson in THE SKULLS movie ...
She's taller ( she wears no heels ) or he's overrated ...
(She's sometimes listed @ 5'11)...
Palladium
said on 4/May/05
Yes, I can agree totally, Leslie Bibb is 173 (5'8") and she was always that listed.