Liza Minnelli's Height
5ft 3 (160 cm)
Peak height was 5ft 4 (162.6 cm)
American Actress and Singer best known for roles in films like Cabaret, New York, New York, The Sterile Cuckoo, Tell Me That You Love Me Junie Moon, Arthur, Lucky Lady, A Matter of Time, and Rent-a-Cop. She said in 2013
"I know I was 5ft 5in then. From hip surgery I'm 5ft 3in now"

Photos by PR Photos
You May Be Interested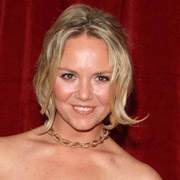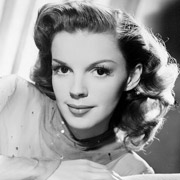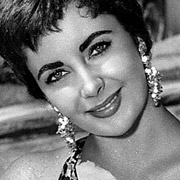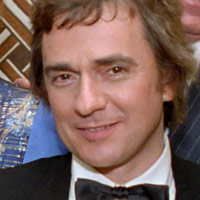 Add a Comment
16 comments
Average Guess (4 Votes)
Peak: 5ft 4.38in (163.5cm)
Current: 5ft 3.25in (160.7cm)
Miss Sandy Cowell
said on 12/Mar/21
A whole year has passed and now it's time to wish Liza a....
💝💐🎂 Happy 7️⃣5️⃣th Birthday! 🎂💐💝
Have a wonderful three-quarters-of-a-century Birthday today, Liza! XXX
5ft5 peak; 5ft3.75 now. 🎉🎈🎊😆🥂😁
💝💐🎂🎊💝💐🎂🎊💝💐🎂🎊💝💐🎂🎊
Miss Sandy Cowell
said on 12/Mar/20
🎂🎁💐🎉 Happy Birthday Liza! 🎉💐🎁🎂
A Very Happy Birthday to actress and singer Liza Minnelli, who celebrates her 74th today.
She certainly outgrew her 5ft Mum, Judy Garland; Dad Vincente Minnelli must be responsible for that - he was all of 175cm tall. I just had a look....😉📏!
My Birthday Guesses for Liza are 5ft4 peak and an inch less for today's height.
🎂🎁💐🎉🎂🎁💐🎉🎂🎁💐🎉🎂🎁💐🎉
Littlelee5ft6
said on 1/Sep/19
How tall would lorna luft and Joey be rob?

Editor Rob
Luft used to get described 5ft 4, but I barely looked at her or Joey
littlesue
said on 31/Jul/14
I would say around 5ft 1 or 2 now, definately lost more than an inch!
Arch Stanton
said on 30/Jul/14
It's supposed to be rather good, directed by the great master Otto Preminger... I'll get around to seeing it sometime..
Arch Stanton
said on 30/Jul/14
Rob can you remove (one film) though, I had that in brackets so you'd gather Tell Me That You Love Me, Junie Moon was one film. I haven't seen it, you probably haven't either.
Arch Stanton
said on 30/Jul/14
Not too bad that image of her thank goodness!!
Arch Stanton
said on 29/Jul/14
Rob can you add best known for roles in films like Cabaret, New York, New York, The Sterile Cuckoo, Tell Me That You Love Me, Junie Moon (one film), Arthur, Lucky Lady, A Matter of Time, and Rent-a-Cop. No pressure to add a photo :-) In fairness she looked quite attractive in New York, New York though!!
Arch Stanton
said on 2/Oct/13
Garland wasn't as low as 4'10"!!! She was barely shorter than Billie Burke in Wizard of Oz who was a weak 5'3". Garland was around 5 ft 1, Rob's 5'0.5" listing is about right but I'd lean towards 5'1" than 5'0. 4'10" is just myth. 5'4" ish seems about right in Cabaret. Really difficult to watch her as I find her physically upsetting to look at!
MeRi
said on 14/Feb/12
Judy Garland , Liza''s Mama , was 4' 10 . And Liza ' was ' 5'6" . However , after 3 hip replacements and two broken legs , Liza has shrunk . As would anybody with the same surgeries . Ah , the life of a gypsy . " gypsy " that's a dancer , folks. ! And that is where she broke her limb the first time . In fact I seem to faintly recall a motorcycle accident where she possibly broke a leg . And that would make 3 broken legs , and 3 hip replacements . Yeah , I guess I would be a little shorter than when I was 18 . Though the last time we hugged each other , we were the same height . I am 5'6" . But that was about 8-9 years ago .
gregory lehmann
said on 15/May/11
Liza Minnelli is just 5'2." When she appeared as "What's My Line?" "mystery guest" in 1965,after Art Fleming guessed her on the 8th clue,he said afterward,"She's 5'2",and Art knew that was her correct height.
art
said on 3/Mar/11
she was on jimmy fallon in heels she is same height as lady gaga 4.10
Cassie
said on 8/Apr/09
There is a clip on YouTube when she was on her mother's show... she's dancing and in ballet flats and a dress. She looks tall, like 5'7. Could be she shrunk... but I can't imagine a good 3 inches.
md
said on 1/Jan/09
I saw her on the set of Arthur when they were filming outside St. Bart's in Manhattan. I recognized her as the woman walking right in front me when she turned and revealed her profile. I am 5'3'' and she was much smaller. She looked tiny, quite short and small boned. I would guess not much over 5 ft.
Josephine
said on 12/Jul/08
I watched some 60's movie with her where she plays a tomb boy. I forget the name of the film but I can assure you she looked 5'2" at the most. She wasn't much taller than her mother Judy Garland...
Rob Mc Gregor
said on 6/Mar/06
Up close and personal in about 1975....5'2" MAX !!!