Marc Blucas Height
6ft 2 (188 cm)
American actor best known for roles in We Were Soldiers, They The Alamo and Buffy the Vampire Slayer (as Riley). He once posted on the Buffy Boards that
"I'm 6'2--but they put me on a few apple boxes so SMG doesn't look so big next to me"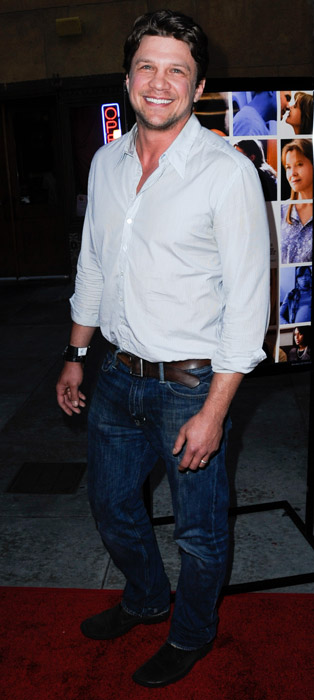 Photos by PR Photos
You May Be Interested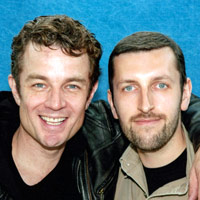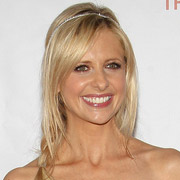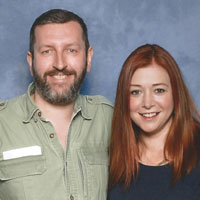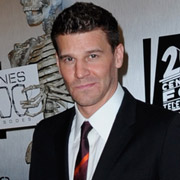 Add a Comment
16 comments
Average Guess (2 Votes)
6ft 2in (188cm)
Junior
said on 9/Nov/17
Might be one most legit 6'2 actor.
S.J.H
said on 6/Apr/17
By the way as Blucas mention SMG, whose that?
Editor Rob: Sarah Michelle Gellar
berta
said on 21/Nov/16
after seeing the series underground when he stood beside christopher meloni i thought he was maybe 186. but i buffy he looks 188
S.J.H
said on 23/Jul/16
I think he pass for 6'2.25 and also pull to look 6'2.5 sometimes. 6'2 absolute lowest
rick-shaw
said on 24/Jan/15
I think it's pretty obvious he's making a joke.
He's much taller than her so the idea of him having to be on boxes is clearly ridiculous.
Most actors have a sense of humour just like everyone else so don't take everything they say so literally.
184.3cm
said on 2/Dec/14
They put him on apple boxes so Sarah Michelle Gellar wouldnt look big next to him??? WHat is his real height then i wonder 5'9 or something???
MrGrim
said on 29/Nov/14
No way they put him on the boxes for nothing he must not be as tall as he claims or he actually thinks he is that tall and they were angry when they measured him.
Lorne
said on 23/Sep/13
What? They put him on apple boxes ? That'sconfusing, why? He's a foot taller than her!!!
thebad7
said on 9/Sep/11
6'2" sounds right for Blucas. Next to 6'3" Mehcad Brooks on their USA series NECESSARY ROUGHNESS, he looks about even, or just a hair (hair = 1" or less) shorter than Brooks.
tb7
Anonymous
said on 21/Apr/09
He once said he was 6"4 in an article if you search for how tall is marc blucas on google theres an interview where he says 'i am 6"4 and other actors are short so they ask how tall are you?'
September
said on 17/Jun/08
Beck, I think it's safe to say he was being sarcastic.
Beck
said on 26/Apr/08
"I'm 6'2--but they put me on a few apple boxes so SMG doesn't look so big next to me"
SMG is tiny! She wouldn't look big compared to him if he wasn't on the apple boxes! If you look in one episode where Buffy and Angel are training, he towers over her, and David (who plays Angel) and Marc are roughly round the same height mark!
Editor Rob
said on 19/Aug/07
"my height is the one thing I've consistently lied about in my life"
Viper652
said on 1/Sep/06
He looks 6-2 next to 6-1 Chris Klein.
175cm16andgrowing
said on 26/Dec/05
Yes, he'S very tall. And I think he joked. He's taller than David Boreanaz who looks taller because of his hairstyle. A website says he's 6'2'' and weighs 180lbs - no, he weighs more I think but 6'2'' is IMO correct.
CelebHeights Editor
said on 17/Aug/05
"I'm not blowing my own horn here, but I'm only 6'2" and I can dunk it!"