Mark Addy's Height
5ft 10 ½ (179.1 cm)
British actor best known for roles in films Full Monty, Robin Hood, A Knight's Tale and The Flintstones in Viva Rock Vegas. On tv he has appeared in Game of Thrones, Atlantis and Still Standing. In the 1990's he officially claimed to be
5 feet 11 inches
tall.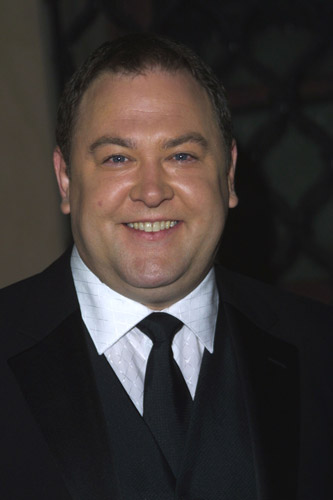 Photos by PR Photos
You May Be Interested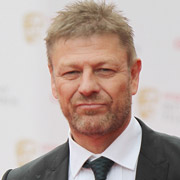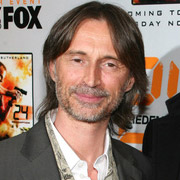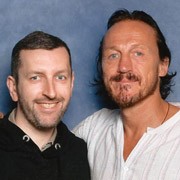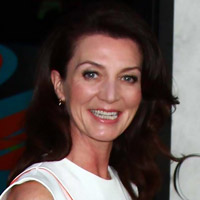 Add a Comment
25 comments
Average Guess (13 Votes)
5ft 10.02in (177.8cm)
Rampage(-_-_-)Clover
said on 23/Sep/20
Can come off as shorter on screen due to his stockiness
Miss Sandy Cowell
said on 22/Sep/20
So many actors have gone on to make fantastic careers for themselves since 'Trainspotting', and I can't help but associate Mark with that bunch of actors because he was Robert Carlyle's number one chum in 'The Full Monty'.
Taking a trip back to the 'Trainspotting' days, we have Ewan McGregor, Jonny Lee Miller, Kelly MacDonald, Shirley Henderson, Robert Carlyle and Peter Mullan, who's written and starred in some fabulous material. These northern films are such a hoot, and when I've watched 'Trainspotting' in the past, I've often followed it up with a viewing of 'The Full Monty' and vice versa.
I particularly recommend Mark's 'The Sin Eater'. It's a major contrast to his Monty part in that it covers a deadly serious subject, and well worth a watch.
I've just taken in that Mark is one of the many stars who appears in 'Game of Thrones', but I haven't even worked my way through the first series yet. I was interrupted by the arrival of AHS 'Apocalypse'...😂🤣☺️ Say no more!
Mark's going to get 5ft10.75 from me this afternoon. 😉👍
🍫 I wonder if he fancies a Mars bar? He can take it along to the 🚽 with him next time nature calls, in the same comical way he does in 'The Full Monty'!
Miss Sandy Cowell
said on 14/Jan/20
🎂🎁📺🎊 Happy Birthday Mark! 🎊📺🎁🎂
Many Happy Returns of the Day to Mark Addy, whose varied and impressive career it has been my pleasure to follow.
The actor turns 56 today.
5ft10.5 😁👍🍰🥂🎈
🎂🎁📺🎊😁🍰🥂🎈🎂🎁📺🎊😁🍰🥂🎈
Izhorian
said on 6/Oct/19
Absolute badass in Game Of Thrones!
Travis
said on 4/Oct/17
Could've sworn he was listed at 5'11" on here. 5'10"
Editor Rob: 5ft 11 is what he claims though.
Namor
said on 1/Jun/17
Always thought he was 5'7 lol
MSJC
said on 15/May/17
Nope i was thinking of Victor McGuire.
MSJC
said on 13/May/17
Wasn't he also in Goodnight Sweetheart with Nick Lyndhurst?
Sandy Cowell
said on 3/Mar/17
I enjoyed Mark's performance as a sweary man-of-the-cloth in the film 'The Sin Eater', also starring the late Heath Ledger. I bought it in a charity shop for peanuts and it is well worth seeing folks! I was pleasantly surprised, but based on fact it is not! It's a bit of serious fun!
Of course, Mark looked fairly tall (and chunky!) next to Robert Carlisle in 'The Full Monty'. I thought he might have been as tall as 6ft, but that was assuming that Robert Carlisle was the full 5ft8 ideally required for the role of Adolf Hitler in a much later drama, not that I minded that Hitler was represented by a small guy who plays a fantastic psychopath! No, I didn't mind at all!
But Mark is a little shorter than I expected. Realistically, I would have given Mark 5ft11.75, but that's still over an inch in his favour! Maybe if I cover myself in cling film and sit on the loo eating Mars bars, I might discover that I look over an inch taller! Doubt it though, with the pounds I'd put on... 😋🍫🚽❓
172.4cm guy
said on 12/Oct/16
Ok, I was rewatching GoT S01e01, and when Robert Baratheon (Mark Addy) meets the Starks, I was struck by how "short" he was in comparison to members of the family. Sean Bean (Ned Stark) had a good inch on him, and Robert was about eye level with Robb Stark (Richard Maddden). Bean definitely looks 5'10.5" and Madden has been confirmed as about 5'9.25". Now I know there might be other factors at play in the scene, such as camera angles, boot soles & lifts, and mud on the ground, but I think Mark Addy is under 5'10"...probably a 5'9.5"-5'9.75" guy (176-177cm).
Rampage(-_-_-)Clover
said on 7/Jun/16
Looked a good 1in taller than Stephen Baldwin in that Flintstones movie but maybe Baldwin is more 5ft8½-9 range?
184.3cm (Night)
said on 20/Jan/16
He is the one guy i thought they miscast for Game of thrones. I liked most of his work, wasn't he also in Sin Eater with Heath Ledger? Anyway him and Sean Bean were similar which annoyed me as Robert Baratheon was described as 6'6" and a monster of a man in the book. Not many actors that size though i admit.
Rampage(-_-_-)Clover
said on 30/Oct/14
Rob, do you really believe Addy is 179cm?
[Editor Rob: did he edge out or look same as robert emms in atlantis, tbh I only watched one episode so can't remember, not my kind of show...but emms in person was 5ft 10 and the other guy about 5ft 9.]
Concerned 181 cm
said on 22/Aug/14
Looks more 5'10 flat to me compared to Sean Bean.
Dommy
said on 9/Jun/13
Not heard of him, must be 5 feet 10 sharp.
Equisdobley
said on 13/Jan/13
Almost the same as Sean Bean in Game of Thrones I have seen listed as 5'10 .
nice guy
said on 31/Jan/12
lol why the hell is his height here listed at 179cm when his own claim was 5'10 (178cm) which is most likely rounded up by an inch and therefore puts mark at 176cm area tops
[Editor Rob: show me his quote and I'll add it to the top of the page.]
HYT
said on 18/Jul/11
Haha, everyone in ASOIAF is weirdly huge. I think GRRM (who's like 5'5) may have something of a complex.
Halb
said on 4/Jul/11
He was Robert Baratheon in Game of Thrones. A good turn. Even if Robert is meant to be 6'6":D
jon
said on 27/Oct/08
Mark is 5'10, 178 cm, i love still standing its cool show, Taylor Ball is talented, i think jami gertz and jennifer irwin are sexy babes too and so is renee olstead, ive actually met her she is very sexy and not only is she hot, she's very nice, i love her to bits hope she keeps up the good work.
fonzo
said on 23/Oct/08
He is 5'10, i love still standing, i have all the episodes on my videos, like him too i also have my wife and kids and quintuplets love them.
Lucifer
said on 1/Oct/08
I agree with BulgarianGuy's statement.
BulgarianGuy
said on 16/Sep/08
I just saw an episode of Still Standing where he was doing some kind of Super Bow dance and he looked like he is 5'7" (171 cm) top. I guess because he is chubby he looks shorter than his actual size.
Heightdetective
said on 28/Apr/08
In The Full Monty he looked 2-3 inches taller than Robert Carlyle
Mark
said on 10/Jan/07
Enjoy wines from top-rated wine producers around the world from Australia to Germany to South Africa. A great way to sample a variety of wines from major wine regions. A GREAT GIFT for wine lovers.