Sean Bean's Height
5ft 10 ½ (179.1 cm)
British Actor best known for roles in TV shows Sharpe, Game of Thrones and films such as Patriot Games, Silent Hill, Goldeneye, National Treasure and Lord of the Rings. In the 1990's he officially listed himself as being
5 feet 11 inches
tall.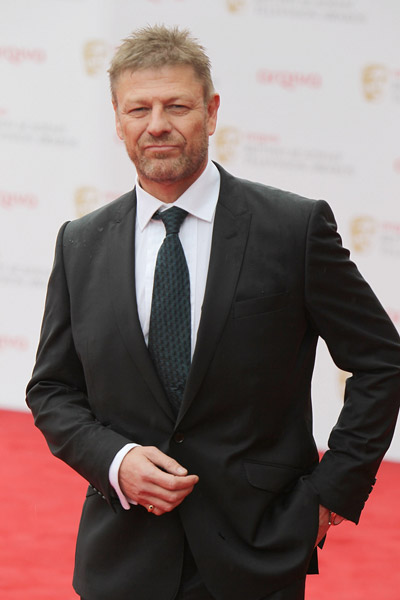 Photos by PR Photos
You May Be Interested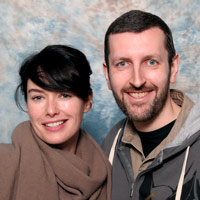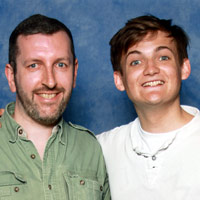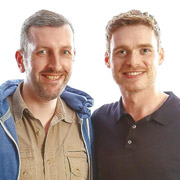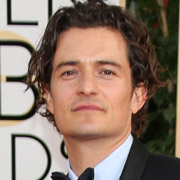 Add a Comment
144 comments
Average Guess (98 Votes)
5ft 10.84in (179.9cm)
Jani
said on 22/May/20
Looks about 1.5" inches taller than Charlize Theron in pictures where she is not wearing heels. Looked about an inch or close to an inch shorter than Christian Bale.
I would give Bean the full 5'11"
Jam Cherry
said on 21/May/20
179.5 cm fits perfectly
Christian 6'5 3/8"
said on 19/May/20
@Sandy
So does that mean he dressed up in drag?
Miss Sandy Cowell
said on 17/May/20
I saw 'Tracie's Story' last night and Sean was FAB. I thought he looked very fetching as a woman! 😃👍
His acting was incredible, and Stephen Graham was damn good as well - as her lover! 👱‍♀️💕👦👌
Miss Sandy Cowell
said on 14/May/20
Re: My Comments on Sean dated the 8th and 9th January, 2017.
I have reason to believe that I have found out the title of the excellent play that I was raving about starring Sean Bean. It's from Series 2 of Jimmy McGovern's series 'Accused' and is called 'Tracie's Story' and hails from 2012.
While I was searching for it just now, I found Sean's height listed as 5ft10.5. I think that whoever compiled the information uses Celebheights! 📏
5ft10.5 it is then. 😉👍
Jkiller
said on 17/Jan/20
Weak 5'11
Rampage(-_-_-)Clover
said on 5/Oct/19
5ft11 looked believable beside Brosnan
Rampage(-_-_-)Clover
said on 5/Oct/19
Yeah I think he had chance of near 5ft11 peak. Identical to Clooney
Jake: 1.84 m- 1.85 m
said on 5/Oct/19
As Gracian points out below, I think a peak Bean was a weak 5-11. Upgrade to 5ft 10.75, Rob? I reckon that's bang on, esp in his prime.
billionaireslayer
said on 23/Mar/19
Average 5'10 Flat Guy.
About 2 inches taller than Deniro in Ronin, 2.5 inches shorter than Pierce in Goldeneye. Little shorter than 5'11 n half Richard Harris in the Field.
179cm guy
said on 17/Dec/18
Hey Rob if you had to give a downgrade to 5'10.25 for either Sean Bean or Orlando Bloom who would you give it to and who would you allow to keep their current 5'10.5 listing?

Editor Rob
I am not sure, I can see there obviously being a chance of measuring that mark for both...though I am ok with current marks. Sean may be entering an age range in which he could lose a fraction, much like Viggo, who can appear a bit shorter than he was 15 years back.
Sandy Cowell
said on 4/Sep/18
@ Ian from Auckland - Firstly, isn't it amazing to be able to chat with people miles upon miles away? I am from the outskirts of London, England.
I enjoyed your comment and it made me wonder whether Sergeant Lewis, from 'Inspector Morse', wears a standard (Police!) shoe with quite a chunky inch-and-a-half of heel hidden away...
Still, I was watching this particular episode of Morse yesterday, and I really did think that Sean was notably smaller than the 5ft11 Kevin Whately, who plays Lewis. I thought by a good inch. But Mr S Bean IS very lean, giving an impression of taller than he might well be! A slender 5ft10 can often look like he's 6ft or thereabouts, wouldn't you agree?
Cheers to you Ian! 🌍➡️🌏
Sandy Cowell
said on 3/Sep/18
I am watching a young Sean Bean in an 'Inspector Morse' episode called 'Absolute Conviction' and it it awash with an absolute feast of stars!
I saw Sean standing with Sergeant Lewis and noticed that he was smaller - I'd say by a meaty inch! I have no alternative than to stick to 5ft10.
Ian from Auckland
said on 2/Sep/18
Years ago (in the early 2000s) when filming the first Lord of the Rings movie I used to see Sean Bean around regularly in Wellington (New Zealand). In fact we went to the same gym (he just rode an exercise bike) and I probably saw him walking around every third day or so for a couple of months. At that time I was a little under 5'10" and he appeared to be about 1 inch taller than me (perhaps a little less). (He actually appeared taller from a distance because he was, as so many actors are, very slim). So in my book at least he was somewhere beween 5'10 & a 1/2 and 5'11"
MAD SAM
said on 22/Jun/18
180-180.5 cm, definitely 5'11" when he was young
Sandy Cowell
said on 6/Apr/18
I can believe 5ft11 for the 90's - easily! I am watching him in an episode of 'Inspector Morse' and he is definitely NOT smaller than Lewis!
He can have 5ft10.75 for his today's height, but in this I'd put him as the very same as Lewis, possibly more, who stands 5ft11.
Rampage(-_-_-)Clover
said on 3/Feb/18
Could have gone from a weak 5ft11 to a strong 5ft10, Rob?

Editor Rob
I think there is a chance now he has lost 1/4 inch, but I'd be surprised if any more, he's still a reasonably fit fella.
Gracian
said on 3/Feb/18
When Sean was younger in the 80's and 90's he really looked close to 5'11"! In recent years, he looks more in the range of 5'10"-5'10.1/2". I think that the loss of heights in his case is possible... Rob, I think you should give him the 5'10.3/4" peak and the current 5'10.1/4" height.
Jake94 (5'9
said on 17/Jan/18
Google actually might be low balling him a bit. They list him as 5'10". If so he's certainly the tallest 5'10" I've ever seen.
berta
said on 30/Nov/17
i think 179 is best listing but you never now he could have been barely 5 foot 11 30 yars ago. he looks like a 180 guy that could be just under it
Josh b
said on 18/Nov/17
Well he's just been announced for an American convention, so there's still hope he'll come to the uk :)
Sacred
said on 7/Nov/17
179 cm for him
Animus
said on 14/Sep/17
On Game of Thrones he carried himself with a certain gravitas, and combined with his sturdy physique, I thought he was closer to 6'0.
King of the hill 91
said on 25/Aug/17
Five tenish range bute i think he lost some height with age and some one said he put some weight on years ago so peak maybe nearly five eleven maybe five eleven range
Richardspain
said on 15/Aug/17
To me he is between 178 and 180 cm not more but not less than that. We have the impression he is taller like others actors in the screen.
So 179 cm is ok to him good mark.
Mark(5'9.5")
said on 9/Aug/17
He gave a 6'0" impression..
Could be 180 cm flat.
Bucket123
said on 5/Jun/17
He looks 6 foot alot of the time. But so do alot of guys who are actually 5ft 10in Or 5ft 11in
Bazza
said on 25/May/17
Wow,always thought this guy was 6'-6'1 range.he pulls off taller than this listing on screen.
Sandy Cowell
said on 25/May/17
@ Ian from Auckland - Hi! That's a very interesting story! It doesn't seem like 17 years ago that the LOTR films started being made, does it? Doesn't time fly?
Cheers from England! 😄👍
Ian from Auckland
said on 24/May/17
When he was filming the Lord of the Rings in Auckland (about 17 years ago now) he was a regular at my gym (mainly stationary bike for him if I remember). I'm around 177.5cm and he did appear to have a very small height advantage on me - he was at least 178cm, maybe a little more (he was very lean which made him appear more 'linear').
Canson
said on 15/Apr/17
5'10 or 5'11
heelshealheight
said on 13/Apr/17
I had seen and afterwards met Sean Bean at the theatre when he had performed the role of Macbeth (Mark Bazeley was Macduff)in London. As eyes never lie nor deceive, Mark Bazeley towered over Sean Bean with uncanny ease. My wife and I (my 'fiance' at the time..)waited after the theatrical production of Macbeth to meet and discuss a bit with the cast (yes, back then we could actually do that-good ole times!). Mark Bazeley is roughly the same height as I am (currently a very high 6footer-circa 7ft, albeit will irreverently shrink with age due to the relentless ravages of time left in its wake..); my spouse is circa 5ft11/6ft (although she most modestly and humbly categorizes herself within the 5ft9 range-she may think so, but not quite..). That said, Sean Bean (albeit a 'lanky guy') was considerably shorter when standing next to my circa 6footer spouse. I would estimate him at a 5ft9 range. But since it's 'Easter', I'll be religiously charitable (a irreverent atheist, nonetheless) and situate him with then 5ft9/5ft10 range.. But then, again, charitable as I may endeavor to be, I cannot help myself but be honest and state that he's no more than 5ft9. Just look at all those photos of him next to 5ft10 Viggo Mortensen; Sean Bean is slightly shorter than him. Apologies, folks, I did my utmost to 'satisfy' the 'Beany' fans and upgrade our dearly beloved Sean. However, he is only average in height and a bit too overrated as an actor. As a thespian, in stark contrast to the most magnificent Mark Bazeley, Sean Bean is way below bar. But he did display a lot of cheek (not necessarily meaning the ones on one's face), therefore, Bean did manage to provide quite a lot of eye candy to the lasses, nevertheless..;-)))
Son of the former neighbor of David
said on 12/Apr/17
Sean looked 6 foot in Golden eye because his character Alec Trevelyan wears thick military boots which gives him at least 1.5 inches. It allows him a pseudo 183 cm appearence or even 186 appearence.
Adijos
said on 19/Mar/17
5'11" in 180 cm.
Sandy Cowell
said on 7/Mar/17
@ SkiFast - 5ft6? Surely not! Are you being facetious?
Willes188
said on 6/Mar/17
The trolls are getting to me sometimes
SkiFast
said on 5/Mar/17
I ran over Sean Bean at a Charity Event (ran over him because he was below my sight line.) I put him at 5'6"
Willes188
said on 28/Feb/17
Could look 5'11 in the 90s
Revisionist
said on 19/Feb/17
Rob, how tall is Bean's girlfriend Ashley Moore?
With heels, sometimes she looks like she has only an inch on him:
Click Here
Other times, it's well over 2 inches:
Click Here
Click Here
Click Here
Within the 175-177cm range OK for her? He's probably not much over an inch taller, yet given how close they appear even when she's wearing heels, I can't see a full 5'10" flat for her, especially since most here believe Bean to be a tad under 179cm.
Editor Rob: Revisionist, yes she looks over 5ft 9, how much is trickier, maybe 5ft 9.5-9.75
berta
said on 9/Feb/17
he was at peak 179-180 guy i think. today he may be weak 179 guy. But he isnt that old he could still be at peak maybe 2 mm shorter. he is one cool actor though. But every time you see him in a movies ore tv series you know he will die :P haha so it kind of destrys the plot " oh that guy is cool hope he will kill the bad guys " that guy? nah he will die in about 5 minuter!!" slash...... " ok there you go he is dead"
Sandy Cowell
said on 9/Jan/17
I tried to find out the name of that play, but with no success! I won't give up though!
Sandy Cowell
said on 8/Jan/17
I would have given him another half-inch! He looks on par height-wise in the episode of 'Inspector Morse' with 5ft11 Kevin Whateley, though that is some time ago, so who knows? He may well have lost that bit of height now!
I once saw him in a one-off fantastic play wherein he plays a practicing transvestite. He goes out, minding his own business and being true to himself, and he gets picked on! Let's just say, they rue the day they messed with him! It was SO good; I'll try and find out what it's called and get back to tell you guys, just in case you're interested!
Dimitris
said on 7/Jan/17
Looked like a shrimp in Young Messiah next to 6'4.5" Clive Russell.
josh jeffords
said on 12/Nov/16
Very good underrated character actor who is good enough to star but rarely does.
Guy is listed barely over average for a white man or any european 5 10 is not tall.
Funny he is right at home with 6 fters and make short guys look tiny he has that weird lanky tall guy look.
He had at least 2 on cummings in goldeneye and was within 2.5 of pierce who was already shrinking.
Looked close to 5 11 om hitcher and most of his villian roles also LOTR.
That is how a real 5 10 or 5 10 .5 would look onscreen funny how the average guy bursts the claims of so many.
Pucko
said on 11/Jul/16
I agree with Rampage .25 now and .075 at peak
lelman
said on 4/Jun/16
Saw him a few days ago walking through a crowded street. Road surface was pretty uneven and I couldn't get a decent look because it was so busy, but he seemed about the same height as me. I think this is pretty fair for him, strong 5'10" range.
Lendal
said on 29/May/16
Probably more like 5'10" flat. And he was the perfect Ned Stark.
Rampage(-_-_-)Clover
said on 13/Apr/16
"Sean Bean's Height is 5ft 10¼in (178.435cm)"
"Peak Height was 5ft 10¾in (179.705cm)"
Rob, how plausible is that?
Paleman
said on 11/Apr/16
Strange, for some reason I had the picture that this guy was only like 5'8"5. Broad shoulders, sturdy build and a big head can give the illusion of a shorter stature. But looking at some pictures and clips it's obvious now that he is taller than I thought, he can look over 5'10" most of the time...
N
said on 9/Apr/16
Same height as Bale in Equalibrium
Rampage(-_-_-)Clover
said on 29/Mar/16
Rob, what are the chances of him measuring 5ft10 flat today?
Editor Rob: increasing with age, at times he can look roughly 178-9
lelman
said on 22/Mar/16
Looked a flat 5'10" at best in The Martian, although I don't disagree he could look close to 5'11" in his earlier years.
James
said on 19/Mar/16
Sean Bean is 5'10".
Xass
said on 21/Dec/15
Rob, this guy looked a decent 5'11" (or at worst very very close to it) by filming LOTR. Have you ever thought of putting him as a peak height of 180 cm?
maximus
said on 10/Dec/15
5'10" is not short.....he is 5'11" to 6' with shoes on......short is around 5'7" for a man.
Willes190
said on 22/Oct/15
Yes, he looked 5'11 in Goldeneye
Spencer
said on 11/Oct/15
Looked 5'11 ish in Goldeneye.
Ian from Auckland
said on 5/Oct/15
By the way, just a typo - my recent comment is meant to read 'Sean Bean' [not Sean Penn]
Ian from Auckland
said on 3/Oct/15
15 years or so ago Sean Penn regularly used to go to the same gym as me (in New Zealand while filming the original 'Lord of the Rings'). I passed by him on enough occasions to make a pretty good estimate of his height. I then stood around 177cm (maybe a little more) and he seemed to have around 1cm on me. So the site's estimate of 179cm seems reasonable, though I wouldn't be surprised if he's actually 178 (5'10" flat).
nar
said on 10/Aug/15
Cruise_Lifts_Destroy@
179cm isn't only 1-2 cms over british average. It is 4 cms over the average. The average is 1.75cm. Rob can confirm it.
Arch Stanton
said on 5/Jul/15
Rob can you add a photo and squeeze in Patriot Games, Silent Hill and Goldeneye? I don't know, he can give a 6 ft illusion at times. About 5 ft 11 is OK I think. He's as rugged as you can get though, looks tough as nails.
MD
said on 15/Jun/15
With 5'8" Tinie Tempah, who he even has a footwear advantage over:
Click Here
Click Here
James B
said on 3/Jun/15
Rob he doesn't exactly stand tall more like strong average
Chuckie Cheese 2
said on 16/Apr/15
I can buy a solid 5-11 prime in 1990's.
Damon
said on 10/Apr/15
Thought this guy was 6ft!
He is taller than Brad Pitt for sure
Gabe
said on 10/Apr/15
I'd like to quote eminem:
"Now this looks like a job for me, so everybody just follow me, because we need a little controversy, 'cause it feels so empty without me"
Let me point this out:
Rob, either Sean is 5'11.5 - 6ft or Orlando is 5'9"
Take a look at those pics:
Click Here
Click Here
Click Here
Michael
said on 1/Nov/14
@Realist, 179 is not upper average if 178 is average height in the UK. 183-185 is upper average.
Realist
said on 9/Oct/14
@carl199 You are a giant at almost 200 cm, Sean is upper average, pretty close to tall, if he is 179 which i rekon he is. I at 171-72 will feel like David if u are Goliath.
carl199cm
said on 3/Feb/14
damn hes short always thought he was 6" tremendous actor.
AEDO
said on 27/Jan/14
Always thought that guy was over 6 feet tall (and I usually underestimate celebrity height, not the other way around). Turns out he's a medium height dude. Well, I'm exactly the same height as him. Fun to know I guess.
Vibram
said on 6/Jan/14
Never over 5ft10.5 peak. 5ft10 flat today. Looked only 2 inches taller than 5ft8.5 De Niro in Ronin (1998).
Balrog
said on 5/Nov/13
I think 5'10" flat is better if Waldau is listed at 187cm he was more than 3in taller than Bean in GOT.
Kryptical
said on 9/Sep/13
I just saw him in National Treasure and noted he's wearing shoes with at least 1" (25.4 mm) lift. It's was a good clear shot when the Constitution was dropped and he bent over to pick it up. The camera went down to ground level. I can't judge his overall height because I don't have a good reference to compare but if you think he's 5'10" (1.778 m)then he's really 5'9" (1.753 m).
afka9
said on 29/Jul/13
he look gquite tall in the lord f the kings.I thought he was 6 feet
HellBoundPower
said on 19/Jul/13
I'd say he was probably 5'11" peak and closer to 5'10" these days. Slightly above average height.
Cruise_Lifts_Destroy
said on 21/Jun/13
Rob, 5'10.5" is never tall for a British male, only 1 or 2 centimeters over the male average.
Terry
said on 5/Jun/13
He's quite tall, I thought he was about 6ft from watching him in the SHARPE films.
asda
said on 2/Jun/13
mayb 5ft11 in 20s.
Dmeyer
said on 17/Feb/13
The Guy is in good shape wath weight problem
Scott 5'11
said on 28/Jan/13
@godred - look at the Danny dyer listing here, he does look almost 6'0. Hes definitely a strong five eleven and did look an inch an half - two inches taller than Sean in Outlaw.
James
said on 31/Dec/12
Rob is 5'10 flat possible these days given his weight problems?
[Editor Rob: he can look 178-9 yeah]
Godred
said on 2/Nov/12
@Scott - Danny Dyer is more 5`11 and Bean 5`10.
Aragorn 5'11
said on 22/Oct/12
He's 5'10. Saw him at Mirror Mirror premiere in Los Angeles. He was my height 5'10. Very good actor.
James
said on 10/Oct/12
5'10 flat these days and can look 5'9 cause he is heavier
Rampage(-_-_-)Clover
said on 30/Sep/12
Was 2.5in shorter than 6ft1.5(187cm) Brosnan in Goldeneye.
GUK
said on 14/Aug/12
He's on the one show tonight and they revealed his olympic body match as Natalya Fokina-Semenova. According to the BBC website she is 1.78.
Scott
said on 24/Jul/12
Looked 5'10 next to Danny dyer (6'0) in outlaw. Looked surprisingly tall in the hitcher. The scene where he is nearly run over in the rain ? Big footwear definitely. He's got a strong sturdy build so holds posture well. I'd say 5'10.5 but no more than 5'11.
hugo
said on 4/Jun/12
more like 5ft10...
Godred
said on 18/Dec/11
I think Bean and Viggo are 5`10.
Dmeyer
said on 24/Nov/11
Ní´ smaller than viggo , as tall as sarsgaard the Guy could be 180cm
Godred
said on 3/Nov/11
@gsbr - I think both Mr.Bean and Viggo are nothing more than 5`10.
Balthier
said on 28/Oct/11
"I think 5ft10.5-5ft11. He's built so he can maybe appear taller?" He is built so he appears shorter. He got a huge head and a broad build so he looks shorter...I think
gsbr
said on 15/Sep/11
Viggo IS 5'11. Bean is 5'10.
Rich Hall
said on 10/Jul/11
proportions are on the shortish side:
Click Here
here next to claimed 5'7" Georgina Sutcliffe:
Click Here
account 1.5" for differential in shoes (he's clearly not lifting) and posture place him at 5'8.5". Was voted Britain's sexiest man last in 2010. Pretty cool :-)
Rampage(-_-_-)Clover
said on 21/Jun/11
I think 5ft10.5-5ft11. He's built so he can maybe appear taller?
James
said on 11/Jun/11
Legit 179cm
GUK
said on 26/May/11
Height named in this article as 5ft 10
Click Here
Hansklabam
said on 5/May/11
Seems to be 5ft9 max in Game of Thrones.. Maybe it's because of his big head and big clothing, but he doesn't appear above average like he should. I would give him 5'9.5
Will
said on 8/Feb/11
Sean Bean is for sure 5'10" tall.
James
said on 30/Jan/11
A solid 5'10 (178cm) today. Peak a solid 5'10.5 (179cm).
Rampage(-_-_-)Clover
said on 2/Jan/11
179-180cm range
Larry
said on 29/Dec/10
no, shorter than Viggo who isn't 5 11, I'd say Bean is probably a shade under 5 10 and Viggo is closer to 5 10-.5
lisylou
said on 26/Jan/09
I saw him in Oxford Street once and he seemed to tower above everyone else but maybe that was just in my eyes!
linebacker40
said on 9/Jan/09
5"10"-5'11" range for Bean
Hugh
said on 31/Dec/08
Which does make Brosnan 6ft2 seeming he had a good 3 inches on him in Goldeneye.
gordon
said on 22/Oct/08
i think barefoot sean bean is exactely 5'9''. he looked a bit shorter than woodey harleson when they stood together.
GUK
said on 21/Oct/08
Click Here
Similar height to Pitt, and Pitt will have footwear advantage
john
said on 11/Oct/08
my mum saw him in sainsburys she told me he is no more than 5'9'' and i asked her was she positive and she said defenitely. and this was about late 1998.
Just_D
said on 28/Sep/08
was eye-to-eye with Viggo in LOTR..not that that means too much...seeing what they can do with lifts in shoes and whatnot... 5,11" seems bout right
James D
said on 17/Sep/08
I met him near his home in north London. He is 5'11'' for sure.
Anonymous
said on 7/Sep/08
Not an inch over 5'9". Spoke to him in my pub in Sheffield
Daii
said on 3/Aug/08
Seen him in Outlaw where he is not much shorter than 5'11.75 or 6'0 Danny Dyer. About an inch difference.
Hes tall in The Hitcher, definitely a 5'11 guy, looks smaller in reality due to stocky frame, definitely no shorter than 5'10.75 - change the height to 5'11
Daii
said on 26/Jul/08
just watched him in The Hitcher, hes a muscly bloke and hes not a lot under 6 foot, id give him a possible 5'11
d
said on 21/Feb/08
Was his double/ standin for North Country. 5'11 is spot on. Stocky build may make him seem a little shorter. I have a sli0mer build and people overestimate my actual height... especially when I wear Docs.
Daniel
said on 18/Sep/07
Just watched him in Ronin less than 1 or 2 hours ago. He looks 2.5 or 3 inches taller than De Niro, so 5'11'' is minimum for Bean's height.
dmeyer
said on 16/Aug/07
after looking at some pics he dosnt look a full 5'11 by bana
dmeyer
said on 15/Aug/07
could be 5'10.75 looks taller than bloom
Dermot
said on 8/Jul/07
I think no less than 5.10 for him he dont look much sorter than danny dyer in Outlaw
Winona Kent
said on 5/Jul/07
I've met him several times, stood opposite him talking to him and spent two hours interviewing him. I'm 5'3" and my eyes are level with the bottom of his chin. Definitely 5'11" (in shoes.)
17,181
said on 4/Jul/07
Pitt could very well be 179 himself.
dmeyer
said on 22/Apr/07
rob is 180 possible for this guy he look the same as pitt in troy
[Editor Rob: yeah, I could be disrespecting his stature a little]
Erica
said on 21/Apr/07
I suppose 5ft 10.5 isn't that much of a long shot, but he's always looked slightly taller than that. A screenshot I took from The Hitcher (2007) next to 5'10" Zachary Knighton suggests additional inches. I would not put him below 5'11", even now that he's 48...
Click Here
James
said on 12/Apr/07
As stupid as this sounds my dad was in Dublin a few months ago and told me that a taxi driver who has seen the actor himself swears he is no more than 5ft8. In the taxi drivers own words "He was like a little 'leprocon'. Although he is probably more than 5ft8.
will
said on 9/Mar/07
dont even think about suggesting hes under 5'9. this guy was only a couple of inches shorter than harper. i think harper from sharpe was 6'2!
Scarlet
said on 7/Mar/07
He is about 5'11. In Sharpe he was taller than Daniel Craig who is 5'9 and in Goldeneye he was a little less than Brosnan
Chris
said on 7/Mar/07
British Saturady newspaper interviewed him and said he was much shorter than expected but still just under 6ft. I'd say 5ft 10ish sounds about right.
Anonymous
said on 6/Feb/07
Anyone met Sean Bean?
dmeyer
said on 6/Feb/07
could be 5'11 rob
Aussie Bloke
said on 5/Feb/07
wow, in the hitcher he looks every bit of 5ft11 and maybe more, I am in shock that you have him listed at 5ft10.5, coz he looks a fair bit taller in the hitcher
Gary
said on 5/Feb/07
I met him (in England). He was shorter than me. I am 5'8½ (!?).
celebrain
said on 23/Jan/07
Hey Alex-England: Sean Bean doesn't have a son, maybe you confuse him with somebody else?
Jason
said on 27/Dec/06
Just watched Silent Hill and he looked tall, though they used a lot of upward camera angles on him.
babe
said on 21/Oct/06
sean looks about 5ft9 and 5ft10 most angle apear in silent hill..
Lmeister
said on 9/Sep/06
I don't think that he is 5'7'', but I've seen some pics where he really doesn't look 5'11'' couldn't find them, I'll send them when I do...Without any proof of him being shorter 5'10.5'' seems accurate...
Alex-England
said on 8/Sep/06
Leonari: It is not bulls*** and I will document exactly where I saw him, It was around 2000 when Sean Bean lived in Totteridge which is a suburb of North London. I was attending the local cinema in that Area (Finchley Warner Village) and he was there with his son. I am no taller than 5ft 11 and I dwarfed him, he is maximum 5ft 8 (absolute max). If Bean is 5ft 11 then I am 6ft 4 which I am not. I will be you any money you like that Bean is nowhere near 5ft 11, its all camera angles and elevator shoes at premieres/parties etc.
ForensicNYC
said on 8/Sep/06
These guys are all the same height...give or take half an inch...
Click Here
leonari
said on 7/Sep/06
ALEX: BULLs***! CLAIMS LIKE YOURS TAKE THIS SITE DOWN. You are wasting yours and everybodies time by posting such nonsense!
Alex
said on 6/Sep/06
Sean Bean is very short, I am 5ft 11 and stood next to him at a local cinema in north London several years ago and he was around 5ft 7. Camera angles and lifts can do wonders for a mans height!:)
dmeyer
said on 13/Aug/06
he might be 5 11
funkmonk
said on 13/Jul/06
Well I posted an image here of Bean and Bale a wghile ago, can Rob bring it back again? It showed Bale to be slightly taller than Bean. Perhaps an inch.
[Editor Rob: I think an inch is what it looked in the brief standing scene in equilibrium yes]
d00de
said on 31/May/06
in equilibrium bean stood next to 6'0 bale and in that film hes the same height, might have had to wear lifts for the role tho. hes always said hes 5'11 and he wouldn't lie. increase height
The Horse of FUNK
said on 2/May/06
Still looks 5'11 to me...
beanfan
said on 30/Apr/06
Sounds about right, maybe 5'11 back in the day