Jack Gleeson's Height
5ft 8 (172.7 cm)
Irish actor, best known known for playing King Joffrey Baratheon on the HBO fantasy series Game of Thrones. This photo was taken at the Olympia Film & Comic Con of 2016.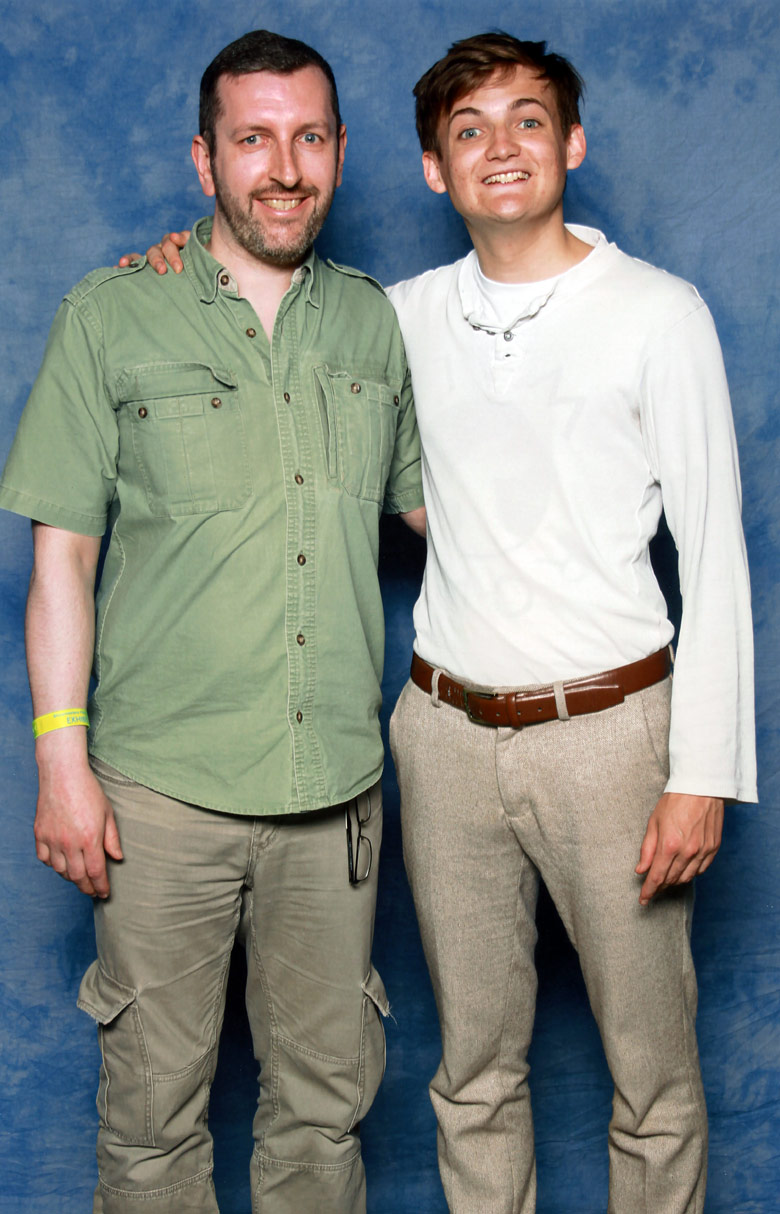 5ft 8 Rob and Jack
You May Be Interested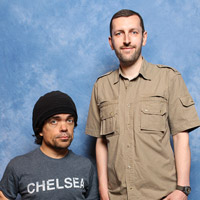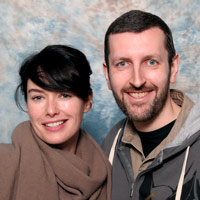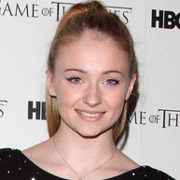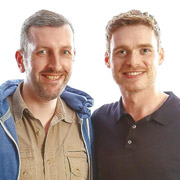 Add a Comment
28 comments
Average Guess (46 Votes)
5ft 7.77in (172.1cm)
Walking Failure
said on 31/Jan/21
Perfect example of a 5'8 guy.
Nik J Ashton
said on 8/Dec/20
The average guess (5'7.77") could be spot on!
Blanc (1.69 m)
said on 6/Dec/20
Looks the full 5'8" to me
Jkiller
said on 23/Jul/20
Looks 5'7.75
Miss Sandy Cowell
said on 27/Apr/20
That's a rather splendid grin Jack is sporting! 😂👍
He's also sporting a height of, I'd say, just under 5ft8, but I'm assuming that Rob is taller than his night height, so Jack is getting 5ft8 anyway! 😏
Nik
said on 17/Jun/19
He's smaller than Rob!

Editor Rob
Gleeson is definitely not 5ft 7 in person, but close to 5ft 8.
Logan M Barringer
said on 13/Jun/19
Same height as Rob!
Tunman
said on 18/Apr/19
Same as you with maybe 1/4"thicker hair.Also seeing how high his eyelevel is,he's clearly raising his head up.Did he seem height conscious?

Editor Rob
I don't think he is conscious, he was enthusiastic with people from what I remember, which is good to see, as some actors don't even 'act' happy or enthusiastic in photo ops. 🤩
World Citizen
said on 2/Feb/19
Looks almost the same as Rob.
Zampo
said on 8/Sep/18
Around 172 cm.
JB
said on 27/Apr/18
I'm surprised he's listed as 5'7" everywhere, don't 5'8ers get listed as 5'9" - 5'10" everywhere usually? Is he super modest or was 5'7" the height he gave when he was younger?

Editor Rob
maybe at age 16 was still 5ft 7.
Anonymous
said on 6/Jan/18
Rob he looks weird in this photo
Editor Rob: to be fair, it is a bit bizarre for some people taking a bunch of photos with random fans, although he seemed a nice enough guy.
Jake
said on 11/Dec/17
Rob looks about half an inch taller here. Weak 5'8"
Grey
said on 23/Aug/17
That's what I thought.The average's 5ft9.5-5ft10.5 from my own observations in Poland. In the UK could be similiar.
Grey
said on 22/Aug/17
Rob, would you consider him as short or just average young bloke in the UK?
Editor Rob: 5ft 8 is about 2 inches below your typical 20 something male these days, so it will feel short amongst groups of young fella's.
172.4cm guy
said on 22/Mar/17
Good picture of some of Jack and his GoT buds! Kit is definitely a clear inch+ under Jack. Though I'm surprised how much smaller John Bradley is given that he's also about Jack's height based on your pictures with both of them. Of course, John is a bit hunched over and the perspective of the photo may be skewed. This is a good point of reference photo for this string of actors.
Editor Rob: I'd have said both Big Jack and Big John in person are very similar range...taller than chaps like Alfie Allen...shame Jack seems to have given up acting though!

172.4cm guy
said on 20/Mar/17
Interesting photo with Jack! He has long legs but a small torso, high shoulders, but a small head. Assuming similar footwear, he looks just a touch below 5-8, maybe closer to 172cm, but I could see either a 172-173 listing would work. How young is he, would he still be growing? Or has he max-ed out on height?
Editor Rob:
Jack is 24 years old here, also he is taller than a guy like
Kit Harington
, so I certainly wouldn't be telling visitors that Kit was 5ft 8 and Jack was 5ft 7 😉
Andrea
said on 19/Mar/17
172 IS closer to 5'8 than 5'7... That's what I'm saying, actually!
I'm just saying that you do look taller than him, more than just 1/8 😊 I think, under the stadio, you'd be easily a cm taller!
BUT show this picture to "random people" and they probably would say he looks as tall as you and possibly taller, because of all those things I talked about (raised eyelevel, small head,...)
Let's just say he's "about 5'8" 👍
Editor Rob: under the stadiometer you can always get a surprise 😲
TJE
said on 19/Mar/17
He looks no more than 172 here. Not far from it, but no more.
Andrea
said on 19/Mar/17
Wasn't he listed at 172 before, Rob? I think that was closer...
I've seen other pictures of him from the same event and I've noticed he has the habit of raising his eyelevel a bit... That plus having a small head and lean body can probably fool people into thinking he's taller than he is! I think you would be at least a cm taller...
Editor Rob: in person he is more 5ft 8 than 7...
172 guy
said on 20/Sep/16
Hey Rob , is he wearing lifts in the above pic?
Editor Rob: look like normal shoes to me.
172.4cm guy
said on 4/Aug/16
@hi Bear in mind that Jack wore some pretty high-heeled shoes in GoT, so when he was walking around he was probably around 175-176cm. So, realistically, 171-172cm is still probably a fair estimation for him.
hi
said on 3/Aug/16
Did you get to meet him?
Editor Rob: Jack is taller than 5ft 7.
hi
said on 9/Jul/16
Rob do you think he might be taller?
With Ian Beattie
Click Here
Editor Rob: Ian does look to have a bit looser posture in that shot, but if Gleeson doesn't cancel film con in a few weeks hopefully I will get to meet him and see if he is near 5ft 8 or not.
Hong Kong
said on 1/May/16
Looks like my height exactly. Around 172cm.
Jon
said on 11/Aug/14
Gleeson can look taller than 5'7.5 as he's well proportioned and lean. What would you say his weight is Rob?
[Editor Rob: probably 140 range]
Anon183cm
said on 14/Apr/14
He seems a little bit taller than this, but i'm just going from my impression on GoT. I thought he was about 5'9
edguy282
said on 24/Mar/14
I was just noticing in GoT how his shoes have high heels, which make him appear around 176cm. So I focused on this stature, and he looks like he would definitely be 171-172cm (my height).