Matthew Lillard's Height
6ft 3 ½ (191.8 cm)
American actor best known for roles in films Scream, Scooby Doo, Without a Paddle and Serial Mom. He told tv show 'Big Show' that
"There are very few things about myself that I will say for certain. Which is, I'm tall - I'm 6'4 - I'm taller than 95 per cent of the friggin' world"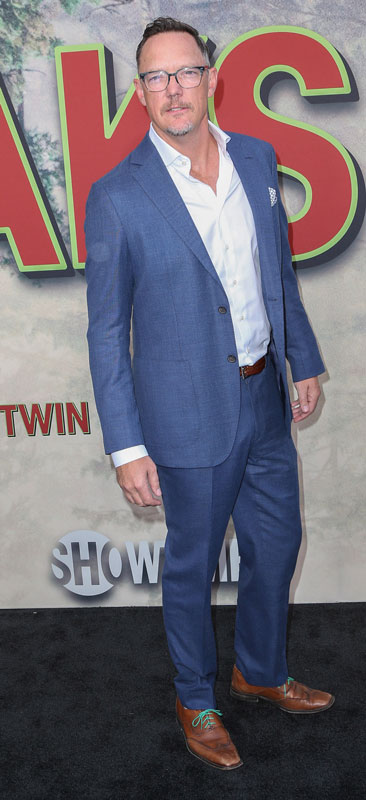 Photos by PR Photos
You May Be Interested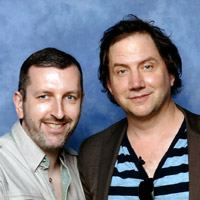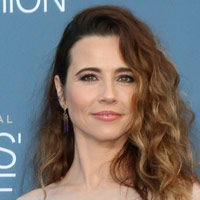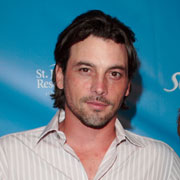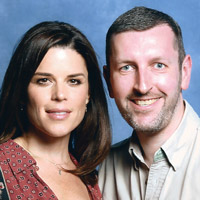 Add a Comment
140 comments
Average Guess (28 Votes)
6ft 3.88in (192.7cm)
Junior Hernandez 1990
said on 30/Dec/18
6'2 1/2 Dax look close to 4cm shorter than Lillard. 6'3 3/4 is a low. 6'3 1/2 no way.
Ian555
said on 22/Nov/18
I think he could look 6' 4" next to Dax Shepard or 6' 3.75". Upgrade Rob?
Junior Hernandez 1990
said on 13/Jun/18
192-193cm is how he can look. 1/4 over this listing is like throw a dice for a 99% possibility happen.
Dream(5'9.5
said on 23/Apr/18
He seemed to edge out Lee Pace.
I would argue 6'3 5/8ths" for Matthew Lillard. He'd be taller than guys like Paul Bettany and Donald Sutherland.
Dream(5'9.5
said on 23/Apr/18
He seemed to edge out Lee Pace.
I would argue 6'3 5/8ths" for Matthew Lillard.
Dream(5'9.5
said on 6/Mar/18
Rob, he also edged out Billy Campbell in this picture.
Click Here
Dream(5'9.5
said on 17/Feb/18
Oh! I'm surprised you said that about Sutherland.
Where would that leave the others?

Editor Rob
Lillard may well be the taller out of him and Sutherland.
Dream(5'9.5
said on 13/Feb/18
Rob, who do you think would likely measure tallest to shortest by mm's?
Christopher Reeve, Matthew Lillard, Donald Sutherland, Chevy Chase, or Steve Howey?

Editor Rob
Sutherland I think has a chance of being 6ft 3.25-.5 zone peak.
Dream(5'9.5")
said on 4/Feb/18
I agree with @junior. I'd would say anyone can rule out 6'3"-6'3.25" for sure with flying colors.
Junior Hernandez
said on 2/Feb/18
I would rule out 6'3 7/8 for Lillard maybe not big 6'4 but can't see him look just 6'3.5" that low.
Tall Sam
said on 30/Jan/18
I think Lee Pace and Lillard look pretty similar height considering variances of their posture.
Dream(5'9.5
said on 27/Jan/18
Click Here
Why does he look taller than Lee Pace in this picture?...
Rob, are my eyes being fooled here?

Editor Rob
Would need to see their scene together, I haven't watched the show, although it is in position 50 on my 100 shows to still watch...I mgiht catch it when I'm 50 😣😣
Dream(5'9.5
said on 18/Jan/18
Rob, I think @S.J.H. might be right about Matthew Lillard being a bit taller than Vincent D'Onofrio. I saw some clips of 'Spanish Judges.' Some times, Matthew can look taller. Other times, Vincent looks taller.
Overall, I would say they need to be measured, but Lillard looks like he could be barely taller than D'Onofrio.
Rampage(-_-_-)Clover
said on 5/Jan/18
I think both 6ft3 flat and 6ft4 are out. Anywhere between those though is arguable
Dreampuffe(5'9.5
said on 31/Dec/17
Click Here
Click Here
Rob, how tall does Matthew Lillard look with peak Vincent D'Onofrio? (These clips are from an old movie called 'Spanish Judges.)
Editor Rob: hard to say, would need to keep an eye out for that film to have a look myself in the future.
Dreampuffe(5'9.5")
said on 31/Dec/17
Basically, it's anywhere between 6'3.5"-6'3.75" more than 6'3.75"-6'4".
Wouldn't that put him around the same mark as Clint Eastwood?
Dreampuffe(5'9.5
said on 18/Dec/17
Rob, I would bet my s@#! and stacks of books that this guy would beat peak Dwayne Johnson out for sure.
Also, can I argue 6'3.75" at times?
Editor Rob: I wouldn't go above that, I can see arguments for 6ft 3 and change at times too.
Alex 6'3
said on 18/Dec/17
192 cm
Dreampuffe(5'9.5")
said on 17/Dec/17
It's about time. He's constantly looked taller than a 6'3" flat for sure. Perfect listing
Junior
said on 2/Nov/17
Lillard had Dax Shepard by 3cm in Without a Paddle and Dax Shepard which listed in this site at 6'2.75". Lillard is at least 6'3.75" and Dax maybe just 6'2.5".
Matthew Robinson
said on 4/Oct/17
The quote isn't really that pompous, because surely 6'4" is taller than over 99% of the world... And that's even among just adult men.
As for Matthew's height - he has called himself both 6'3" and 6'4". I do think he's between the two, but perhaps closer to 6'3" than 6'4". 6'3.25" is probably what I'd list him at.
alex
said on 13/Sep/17
I could see him a 1.92 or possibly 1.93 , people don't give enough props for how good his performance was in the Scooby doo films, pitty they weren't good movies
Rampage(-_-_-)Clover
said on 3/Sep/17
That quote is a bit pompous
Bob
said on 19/Aug/17
At least 6'4. I even thought he was 6'5 or 6'6 when i watched Scream
Junior
said on 13/Aug/17
Suggested poor posture for him. Standing tall he can be 6'4 and looks it with actors like Michael Vartan, Josh Harnett and Seth Green
Sam
said on 3/Aug/17
He looked massive, had the look of a strong 6'5", in a couple scenes recently in Twin Peaks The Return, in one scene he appears to duck slightly to get through a jail cell, it must have had quite a low clearance on that prison set and his co-stars must all have been under average. I know Lillard's not that tall from his other roles.
Rampage(-_-_-)Clover
said on 28/Jul/17
Could be a weak 6ft4 and Dax looks a weak 6ft3
Colberto
said on 27/Jul/17
Hey rob, I thought he was more of a 6'3" range guy in scooby doo. Do you see him at the 6'4" range? I see him at 6'3 1/4" max. I have a feeling he would measure 1/2 an inch to 3/4 of an inch than say Steve Valentine.
Editor Rob: Generally I think he can look right between 6ft 3 and 4
berta
said on 1/Jun/17
he is absolute 192 cm tall beside dax shepard i think there was maybe 3 cm difference. i think dax is around 189,5 and lillard could be 192,3 BUUUUUT if he have cliamed 6 foot 3 one time then it make me think he is right in the middle of the two and is this listing. But no way is he shorter than this
billy loomis
said on 26/May/17
how much do matthew lillard weigh
Editor Rob: he might be near 180 pounds
Christian-196.5cm (6ft5 3/8)
said on 14/May/17
6ft4 is taller than 99% of American males alone, so it's way more than 99% if we're talking globally.
Willes188
said on 18/Apr/17
ROB PAUL
Is 6'4 really taller than 95% of the world?
Editor Rob: probably 99%
KH
said on 3/Mar/17
I think this guy is a legit 6'4 personally. Seen him in to many movies where he looked a lot taller then fairly tall guys. Guys in the 6'0 to 6'2 range.
berta
said on 8/Feb/17
192 seems fineactually in later years when he is not that skinny anymore he can look 191. but he was 2 cm taller than josh hartnett whio is 190 the listing is fine
S.J.H
said on 21/Jan/17
Lillard is definitely about 6'4 and 6'3.75 Lee pace will not be taller than him
josh jeffords
said on 5/Jan/17
I always figured he was at least 6 4 very odd build often hunches does the lank long arm dude thing.
Based on all the weak 6 footers getting there hair and shoes measured matt gets a solid 6 4.
He often towers like a daniel stern or dennis hasybet of course much skinnier.
Nik
said on 10/Dec/16
No Matthew Lillard you are taller than about 99% of the f**g*i*g world.
Giorgi
said on 6/Dec/16
"I'm taller than 95 per cent of the friggin' world".
Let's consider that 50% of world population are women. And women over 192 cm are so rare, they won't alter the picture. Among European and American men I think only about 3% would be over that mark. Also, let's add 0.5% for the rest of the world (which I believe is even exaggerated). Having given it a benefit of the doubt, I would say roughly 4% of all men around the world are taller than 192 cm. But that is only half of the whole population so we're left with 2%.
S.J.H
said on 14/Nov/16
Check out this picture Lillard standing inside a restaurant with 6'2.75 Josh Harnett in the Wicker Park scene much better comparison when they stand on road side ground facing each other. As i say Lillard can be 6'4 looks it here just see the top of their ear if not believe by their face level about 1.5" difference
Click Here
S.J.H
said on 18/Oct/16
Lillard also look comfortable 6'4 with weak 5'11 george clooney and look at least 1.5" on 6'2.75 dax shepard in 2004 without a paddle. It's understandable some people height will get confused either overestimate or underestimated at times
shepard 6'2.5
lillard 6'4
clooney 5'10.5
S.J.H
said on 18/Oct/16
There is 3 common type of 6'4 guy. 1st is loose posture making himself look shorter easily. 2nd is true solid 6'4 cum good posture easy on the eye. 3rd is exaggerated from 6'0-6'3 range guys. I believe lillard is 1st. Easily get underestimate. He look taller than peak 6'3.5 vincen d'onofio, 6'3.75 lee pace and look 1.25 not 0.75 on 6'2.75 josh harnett (real comparison)
Rampage(-_-_-)Clover
said on 14/Sep/16
Matthew Lillard: 191.5cm
Paul Walker: 187.5cm
Freddie Prinze Jr: 184.5cm
Willes189
said on 13/Sep/16
Really thought this guy was 6'4.. Wow i'm usually spot on, but then again i really thought Prinze Jr was 6'1, which he did look next to 6'2 Paul Walker. And Lillard has 3 inches on Prinze Jr for sure!
Could this be spot on Rob?
Prinze Jr 6'0.75
Lillard 6'3.75
Paul Walker 6'1.75 (Looks very similar to someone like Tom Hiddleston)
YkYk
said on 27/Jun/16
I always thought he was a flat 6'4''. He can't be below 6'3.5''. Look at them with 6'3'' Ruben Studdard
Click Here
Moke
said on 5/Apr/16
With 6'3.35 Billy Campbell:
Click Here
Rob, what do you think? Could be flat footwear on Lillard's side...
Editor Rob: Lilard's looked anywhere from 6ft 3 to 4, although I seen a friend's photo with him and he was more 6ft 2.5-3 zone, but I don't know what this guy's posture is like, typically he looks a bit loose.
Morningheight 5'11.5
said on 20/Nov/15
ive no doubt this guy 6'3 and a pretty good actor too
S.J.H
said on 19/Sep/15
@Andrea
Google the premiere picture of Matthew Lillard and george clooney. There were 5 to 6 inch difference. Do not base on half picture. Shorter guy could have stand on an apple box or tricks on taller guy barefoot leg stand wide apart. Lillard is really 6'4 no doubt
Andrea
said on 26/Jun/15
Sure, Rampage, sure...
Click Here
This show how reliable Rampage's guesses are :)
Considering there's a good chance George is more 5'10 today, I'd say this guy really can look "6ft3½-4" with him... This shot might favour George, i'll give you that, but even in the other scene this guy looks 6'3 at best with George! Let alone 6'4! He himself claims 6'3...
Rampage(-_-_-)Clover
said on 24/Jun/15
6ft3½-4 in The Descendants w/h George Clooney (5ft10½-11, maybe more on former today)
Mathew
said on 3/Apr/15
He's a strong 6'3". It's more likely to me that he's an inch taller than Dax, rather than the other way around.
Josh
said on 16/Feb/15
I agree. Looks way taller than this listing. This would definitely be the lowest he could be. He's easily 6'4
kmart
said on 9/Aug/14
I Stand 6'5'' (1.96 Meters) He Seems To Be Around The Same Height As I. I Give Him The Benefit Of The Doubt. 6'4'' tops 6'3.5'' lowest :)
Edy91
said on 15/May/14
In scoobydoo (2002) he pretty much towered everybody, and he looks pretty tall and skinny, think its height is correct (he seems also to be a really cool man !)
Tom_B
said on 24/Mar/14
I talked to him in London a few years ago. I think he's 6'4" easy.
Josh B
said on 10/Jan/14
Rob, how bizarre I always though Matthew was definitely the taller of the two. What do you think?
[Editor Rob: yeah I checked and it definitely was:

"I'm 6'3" and he's [pointing at Dax] 6'4" and Seth's 5'4"."

I think matthew generally looks taller yeah, he can pull off looking 6ft 4, but I've got that movie on my shelf in my ever growing to watch pile.]
Josh B
said on 9/Jan/14
Rob, now you've upgraded Dax Shepard do you think Matthew could by upped to 6'4, he had more than half inch on Dax in Without a Paddle, certainly a stronger claim than Dax anyway.
[Editor Rob: I think in the interview were Dax said 6ft 4 Lillard actually claimed 6ft 3.]
powwow
said on 2/Oct/13
I take that back Freddie Prinze Jr looks about 6'0 or 6'0.5, but I'd still say Lillard is 6'3.
powwow
said on 2/Oct/13
He was looks to be a good 3 or 4 inches taller than Freddie Prinze Jr, who I would say is between 5'11 and 6'0 at best. He looks a solid 6'3 or 6'3.5
lakoda
said on 20/Jun/13
He is 6.3 not 6.4
Mac
said on 20/May/13
No way , I'm 6'3" and he was shorter than me when I met him in Wilmington NC. He is closer to 6'2"
Mathew
said on 9/Feb/13
I agree with Mr. R's estimate. He looks 191 cm, maybe 192.
Mr. R
said on 7/Jun/12
I met him at a Descendant's screening and talked with him. He is just over 6-3. Shrimped 5-9.5 Clooney.
steven
said on 15/Jan/12
6'4 if taller than 97% friggin world. lillard is 6'3 flat.
Mike O
said on 15/Jan/12
"I'm 6'4...sure as hell not taller than 95% of my school.."
A few things go into that statement.
- Height in a population is often closely tied with general health factors such as quality prenatal care, good childhood nutrition and health (especially during key moments of early childhood and adolescence), steady moderate weight, body fat and BMI during key growth periods of childhood, and good general care. Basically healthy kids are taller kids which is why as American kids, especially poor kids, get fatter and sicker their heights suffer.
- Height is also tied closely with income, family stability, education and other socioeconomic. Basically, if you're upper middle-class and above this population is above average.
- People in positions of power in society are often taller. Male Fortune 500 CEOs average well over 6' tall.
So basically if 6'4" is not on the tall end of your school you probably go to an upper middle class or above school of generally healthy kids who don't get too sick, eat well, stay at moderate weights and likely come from stable, well supported family backgrounds of other tall, healthy people. Just like rich people are often better looking and live longer they're also taller on average as well. There are good biological reasons for why women love tall men.
Oh, and Matthew Lillard is a solid 6'3" at least, perhaps 6'4". Good looking dude too.
Mr. R
said on 6/Jan/12
What a pleasant surprise! Matthew is one of the few celebs who is as tall as advertised. Met him tonight at screening of "The Descendants". Spoke to him for a little bit. He is a bit over 6-3. Closer to 6-3.25. Great guy.
LAN Jiao
said on 31/Oct/11
6'4 is taller than 98% whole wide asian country. 2% came everywhere above 6'4 and to the tallest man in china 7'11.5 and 6'4 is only taller than 50% in netherland..lol
LAN Jiao
said on 7/Oct/11
lillard is at least taller than 6'3 zachary levi. 6'3.25 min - max 6'3.5
5'8.56784
said on 2/Aug/11
He might be taller than 6'4, he looked an easy 1" taller than Vincen D'Onofrio -who's listed here as 6'3.5- in "Spanish Judges".
ALohaJoe
said on 23/Jun/11
6ft 2in is the 95th percentile
Cranberries
said on 4/May/11
"in korea, at 6'4 you will be shorter than at least 20% of men"
Lol... I'm pretty sure 6'3" is 95th percentile for white American males... meaning it's nearly 99th percentile for the world.
6'4" is nearly 99th percentile in the United States.
"I'm 6'4...sure as hell not taller than 95% of my school.."
I'm pretty sure you are. That would be pretty accurate for the Netherlands.
k mart
said on 13/Apr/11
DMWALKER if you think matt is 6'4'' and freddie prinze jr is 6'3'' YOU'RE DREAMING! freddie is 6'1'' max. lillard is a flat 6'3'' and nothing more.. matt was never 6'4''. he is 6'3'' max
Axle
said on 7/Apr/11
Freddie Prinze Jr. is not 6'3
k mart
said on 14/Mar/11
I still stand my ground.. like i said many times before and always will.. HE AIN'T 6'4''!!! if he was 6'4 which he's not, there would be information on other sites saying it but i looked and all of them said 6'3''! not one of them said 6'4''
DMWalker
said on 4/Mar/11
He said he's 6'4", he's an actor where being 6'4" would likely work against him. What would be his reason for exaggerating his height? If anything, he would downplay his height to get more roles.
He's AT LEAST 6'4", and seeing him tower over 6'3" actors, like Freddie Prinze jr, I think it's very possible, even likely, that he's even taller than 6'4".
5'7.56
said on 22/Jan/11
He's tall, but in 20 years 6'4 will probably be taller than just about 75% of the friggin' world, kids nowadays are getting taller at a faster pace than before and by then the dutch and nordic will probably be born giants already.
Rampage(-_-_-)Clover
said on 22/Jan/11
190-191cm
Pamco
said on 6/Nov/10
Looked a flat 6'3 in Scooby doo and Scream, his body figure makes him look awkwardly tall.
k mart
said on 8/Jul/09
from what i saw in the picture of hartnett and lillard.... it seems he is 6ft 4in counting hair.... ( hair doesn't count when measuring height because it is NOT PART OF THE SKELETAL STRUCTURE OF A HUMAN... heck im 6ft 3.5in counting hair.. but i know it doesn't count... im 6ft 3in.. p.s. the photo of lillard and hartnett matt had a spiked hair style which made him look taller than he really is... from what i am hearing from some of these reviews he is not 6ft 4in
k mart
said on 2/Jul/09
"I'm tall- I'm 6'4- I'm taller than 95 per cent of the friggin' world.. Big Deal!.. I'm 6ft 3in tall and a half inch taller than me means nothing... besides if he is listed as 6ft 3.5in he IS NOT 6' 4''..
k mart
said on 26/Jun/09
he probably rounds to the nearest 1/2 inch so if he is a little under 6ft 4in he may round up instead of down
Anonymous
said on 7/Jun/09
Looks 6'2" in 13 Ghosts.
Hugh 190cm
said on 4/Jun/09
Maybe a weak 6ft4 like 6ft3.75.
James
said on 30/May/09
Looked 6'4 in Scream.
k mart
said on 10/May/09
hes tall but hes not "taller than 95% of the friggin world".. i know people who would tower over him as well as me because i am also 6ft 3.5in and theres many people taller than i am
Ace
said on 2/Mar/09
to be fair Adam, he was pretty dead on as shaggy in scooby doo. As for his height, 6`3.5-6`4 seems right. I wouldn't go shorter than 6`3.5
yoyo
said on 2/Mar/09
rob.. i think Matthew's height need to be upgrade by 1cm. hes a strong 6ft4 actor. he looks not far from Tim Robbins frame.. he makes 185 Freddie Prinze Jr looks short.
Nate
said on 16/Jan/09
he just does bad movies, adam. with the exception of slc punk.
adam
said on 26/Dec/08
Rob has him about right. Not a very good actor.
anonymoose
said on 15/Dec/08
Rob what makes u think he is 6"3.5????
Anonymous
said on 29/Nov/08
he looked about 3" talller than mathewlilard in slc punk
Anonymous
said on 12/Nov/08
clearly is an inch taller than hartnett in wicker park
killa
said on 19/Sep/08
all you guys are probably not your legit heights, stand in front of a mirror and see where your head comes up on the wall, make a mark , and measure it up with measuring tape, using that method, heck i'd say people would be suprised how tall they are then how tall they really are
Anonymous
said on 25/Jun/08
I'm his aunt. He really is 6'4". So hang it up all ye who doubt
footballed28
said on 22/May/08
never appeared to be more than 6'2 to me...certainly not over 6'3....
Vampiric
said on 25/Apr/08
Definitely 6'4. And I love it :D
Piper
said on 15/Mar/08
In the Without A Paddle commentary Seth is talking about their heights. He says he's 5'4, Matthew is 6'5 and Dax is 6'2. Dax then goes on to say 6'12 and Seth finishes with 6'12 1/2.
A lot of tall actors talk down their heights to seem, not too tall which would make since if Seth outted him as 6'5.
I'm not quite ehr is he's 6'5 and Dax is 6'2. Been a while since I saw either of em around other ppl.
nate
said on 7/Mar/08
hartnett is a little under 6-3 not 186 ...
cm / inches
said on 3/Mar/08
the guy look no more than 190 cm maybe more 188 cm related to the pic next to Josh Hartnett ( 186 cm ), they look about the same height ...
Ed
said on 19/Jan/08
Lillard towered over Edward Burns(6ft1) in The Groomsmen by what looked to be 4 inches easy. Either Burns is more like 6ft and Lillard is a full 6ft4, or Lillard is pushing 6ft5!
Ivan 6'2.25
said on 14/Jan/08
if 6'4 is taller than 98 percent of the world pop. so how much for 6'2?
Anonymous
said on 6/Jan/08
6ft 4in is taller than 98% of the world population; 6ft 3.5in is taller than 97.5% of the world population
blink 198
said on 30/Nov/07
i always thought this guy is 6ft4.5.. he looks 9cm over 185ish freddie prinze jr in scooby doo..
Viper
said on 19/Oct/07
Heck, at 6-3 I feel taller than 99 per cent of the population sometimes.
Matt Thomas
said on 18/Oct/07
You guys are probably not your legit heights then im 6'3 and live in a pretty well off community where kids get alot of nutrition and so on and I still tower most people I meet... I feel about taller than 96-97% of the population where I live
You guys are not your legit heights
Viper
said on 10/Oct/07
You guys must be living in the land of the giants.
mel
said on 10/Oct/07
i agree with starfish, i'm 6'3 and i don't really feel tall i think 6'5 and above is tall.
starfish
said on 2/Oct/07
Actually, Anonymous I'm 6'2.5 and i don't feel tall ....i think tall is 6'5 and up, but i see what your saying....
Anonymous
said on 28/Sep/07
6ft 4in is taller than 98% of the world population. 6ft 3.5in is taller than 97.5% of the world population. 6ft 2in is taller than 95% of the world population.
qwerty
said on 15/Aug/07
Anonymous:
Um, yeah. In fact, if we're including both male and female heights, I'd say 6'4" is taller than a good 99% of the world's population. At least.
Spencer
said on 26/Jul/07
I stood next time outside a club in vegas and he was shorter than me, i'm 6-3 w/o shoes...
Alex
said on 30/Jun/07
He was a good few inches taller than Jamie Kennedy who is 6'0.5.
ER.
said on 29/Jun/07
The shortest I can possibly see this guy is what he's listed as - 6-3 1/2. Woulden't suprise me if he was bang on 6-4.
Viper
said on 28/Jun/07
He can look 6-4 at times. This listing is probably right.
Matt Thomas
said on 27/Jun/07
I dont see 6'4 at all seriously i dont where you guys are getting the 6'4 from looks more 6'3
Alex
said on 12/Jun/07
Was watching Scream today, I can def see this guy at a full 6'4.
Anonymous
said on 2/Jun/07
To the person below, 5% is nearly reasonable, as only 3% of the population in the United States is over 6'2. Increase the scale from 300 million to 6.7 billion and I think you'd still find that somewhere around 5% of people are around 6'2 or over. Keep in mind though...3% of 300 million is still 9 million, and 5% of 6.7 billion is 335 million. It may seem like you see a lot of tall people, but you've only seen a very small portion of the people on Earth.
Anonymous
said on 19/May/07
Is this true? I mean being 6'4 is being taller than 95 percent of the world? Becuase there are a lot of tall guys out there. I mean in this site there are a lot of tall persons of 195 cms+. Are those heights really that scarce? Let alone 6'8+ but like between 190 and 200 cms, are people that are 6'4+ as scarce as 5 percent?
supes78
said on 13/Apr/07
Also, check him out next to 6'1" Freddie Prinze Jr;
Click Here
supes78
said on 13/Apr/07
I would definitely give Lillard the full 6'4". Look at him next to 6'3" Josh Hartnet;
Click Here
anonymous
said on 28/Jan/07
I think Matthew Lillard should be upgraded to 6'4 because he looks from 1.5 to two centimeters taller with 6'3 Josh Hartnett in a scene of wicker park.
Viper652
said on 18/Oct/06
He does look the height listed here, at 6-3 1/2.
mcmallen
said on 18/Oct/06
I sat next to Matt Lillard at a 21 table in Vegas. Nice guy, an old man asked him what he did for a living, he said he was an actor. The old guy said "plays, commercials?" Lillard said laughing (at himself)..."I am a major motion picture star"....around 6'2" same as me.
[Padraig: You'd be surprised how many current major motion picture stars -, including A-listers - aren't as recognisable to older generations as younger people might assume.
Actually, nowadays, I wouldn't be surprised if a face like David Beckham was more famous than someone like Tom Cruise globally.]
dmeyer
said on 17/Oct/06
he is close to 6'4 since he looked 1 inch taller than hartnet in wicker park
Jake W.
said on 15/Oct/06
Looks 6'3" or so.
venus
said on 10/Oct/06
Matthew likes to wear big boots, he is a good actor. Serial Mom he had on thick sole Paul Bunyan like boots. I give him 6'2.5 because he and Josh Hartnett who also wears thick sole boots and shoes look eye to eye.
kenochize6ft3
said on 4/Oct/06
editor rob,
this guy might be 6ft4.5 not 6ft3.5.. his listed height 6ft3.25,6ft3.5 was more than 10years ago when he was about age22,23.. i personally suspect he grow a few cm in height as my taller 6ft5even(195cm) brother shawn mention to me that he saw Matthew in real 6years ago and he looks almost same tall as him in real..shawn say when he saw Matthew he was wearing a flat converse sneakers(which foot wear like 0.75in)and so he is at least just a cm lower his height or same tall while shawn wore an inches foot wear when near to Matthew..
miyuki
said on 13/Sep/06
think he grow taller a few yards ago.. nowadays he even looks more like 6ft4 actor liam neeson,jeff goldblum and david morse height.. i'll gave him a solid 6ft4(193cm)..
Viper652
said on 9/Jun/06
Yeah, Id even say hes no shorter then 6-3 1/2.
Alex
said on 8/Jun/06
Def at least 6'3 but it wouldn't suprise me at all if he was 6'4. He looks it.
chels
said on 17/Mar/06
matt looks really tall he is probably about a half foot taller than me and he's really hot!!!
Ball-A-Hallic
said on 17/Mar/06
he looks a solid 6'3
Man
said on 1/Mar/06
He easily looked a whole foot taller than Seth Green in Without A Paddle
Anonymous
said on 27/Feb/06
i thought dax shepard was 6'1"/6'2", or at least he looked it in without a paddle
smokeblower
said on 23/Feb/06
Dax Shepard was like half an inch taller than Jeff Garcia, qb of the Detroit Lions, when he played a prank on him on Punk'd/ Jeff Garcia is barely 6 feet.
Anonymous
said on 22/Feb/06
He looks about half an inch taller than Dax Sherpard in Without a Paddle. So 6'3.5" is right.
Josh
said on 30/Jan/06
This guy is pretty tall you can tell because in summer catch he´s taller than 6'1 Prinze Jr. also there is a scene where he´s barefoot wearing a stupid thong , but the point is that he´s standing next to a door and he was almost as tall as the door he´s easily 6'3 for sure 6'3.5 is about right.
kenneth sohz
said on 19/Nov/05
watch scooby doo,wicked park and without a paddle agian u guys will notice that he dam tall..(192to193)
Viper652
said on 11/Jul/05
I think Josh hartnet is 6-2 to 6-2.5, so 6-3 to 6-3.5 sounds right.
Anonymous
said on 10/Jul/05
He consistently looked slightly taller than Josh Hartnett in "Wicker Park." If Josh is 6'3", then this seems right.
joeyb
said on 21/Feb/05
On Carson Daly's talk show he said that he was 6 3 during the interview