Michael Nyqvist's Height
5ft 9 ¾ (177.2 cm)
Swedish actor, best remembered for portraying Mikael Blomkvist on the original The Girl with the Dragon Tattoo. He has also appeared in Mission: Impossible - Ghost Protocol, Abduction and John Wick. His agency listed him as 180cm.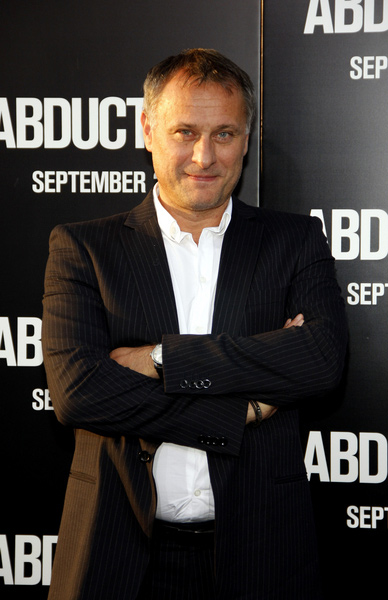 Photos by PR Photos
You May Be Interested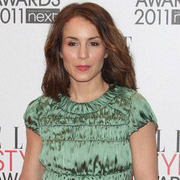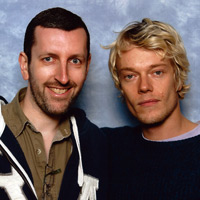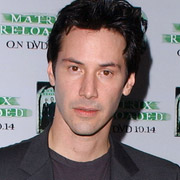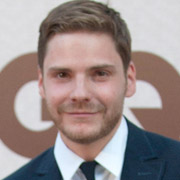 Add a Comment
46 comments
Average Guess (2 Votes)
5ft 9.88in (177.5cm)
Ben
said on 20/Mar/18
@Heylo
177cm is def not short in Sweden. My teacher is 173.5 and no ome considers him short.
I'm 179 and I can feel tall when walking around in the supermarket or on the street. Only in school (which is a fancier one with 95% native swedes) I feel more average height.
Rob, why do peoole think Scandinavia is such a tall place? Like, everyone here thinks someone who is 5'11" or more is tall. However, Greg did say that Sweden def has a much taller average than US when he visited Sweden last year.
Heylo
said on 5/Jul/17
Never really looked short to me in any of his swedish movies which is weird considering that 177 in Sweden to me feels short. I am of that height myself. I would have guessed him at 179 or 180. Some might say that 2 cm is not much difference, I do not agree, every cm makes a difference. 2-3 cm can make a big difference in how you are perceived.
However, if Mikael really was this height, then that height in Sweden might not look as short from an outside perspective as I originally have imagined.
Willes188
said on 28/Jun/17
I hope you are trolling Ken, anyways great actor passing away
Christian
said on 28/Jun/17
Yes, RIP.
I have a question for you Rob. Do you have an example of pictures where you estimated his height. Would be interesting to see. Thanks.
Ben
said on 28/Jun/17
Rest in peace fellow swedish citizen!
berta
said on 30/Jun/16
didtne new he was this short i read i Swedish papers that he was 180 and Always thought that was Little to hihg i Think he is 178-79
Bryan (Queenslander)
said on 6/Nov/14
In Mission Impossible 4, Tom cruise described him as "6 foot, 180 lbs" and even i was fooled into thinking he was around 6 foot thanks to his posture and build
Ken
said on 17/Mar/13
I knew he was tall but not that tall!
glenn
said on 27/Apr/08
i like them to a point.of course certain albums of theirs are essential.thurtson and i discussed doing that black metal band i mention i wanted to do with him.now its a matter of him getting back to me.busy man.
nate
said on 26/Apr/08
you like sonic youth glenn?
glenn
said on 8/Feb/08
battle hymns is not underated,its overated.a good album,maybe great to most(musically the future releases had better songwriting),its the one everyone talked about for 20+ years.considered their classic and best.not knocking your taste,but it isnt underated.its their back in black or destoyer.sign of the hammer was criminally underated and their heaviest and darkest album,not to mention best sounding production wise.loud,crisp,clear,bassy.they are now a parody of their former selves fueling the jokes of yesteryear.shame.how the mighty have fallen.
Danimal
said on 7/Feb/08
2 of my fav. songs off that album is Secret of Steel and Gloves of Metal. I also think their first: Battle Hymn is also underrated. The title song is incredible. I also think that The Triumph of Steel FAR surpasses Kings of Metal. I can listen to Burning over and over again. It is THAT good. Why do people badmouth them SO much? Sure, they are flamboyant and dramatic, but they are great musicians.
Danimal
said on 7/Feb/08
2 of my fav. songs off that album is Secret of Steel and Gloves of Metal. I also think their first: Battle Hymn is also underrated. The title song is incredible. I also think that The Triumph of Stell FAR surpasses Kings of Metal. I can listen to Burning over and over again. It is THAT good. Why do people badmouth them SO much? Sure, they are flamboyant and dramatic, but they are great musicians.
glenn
said on 6/Feb/08
i forgot manowars into glory ride as a masterpiece.i knew something seemed missing.
glenn
said on 6/Feb/08
he wears huge heels.5-10 is the absolute max if im wrong.i saw him in skippies once.have a pic somewhere to prove it.everytime i bring up lists,most of the time,i think i forget to mention coroner.if you love those bands you mentioned.you need coroner.in my top 20 faves next to anthrax.my fave anthrax is the first.fistful of metal.then spreading the disease.among the living was their classic,but as with most classics i find it overated.persistance of time and stomp 442 round out my top fave anthrax.joey belladonna is 5-9.frank bello is 5-9.5.dan spitz 5-2.charlie benante 5-9.scott ian 5-6.
Danimal
said on 6/Feb/08
WOW, never did I expect such a lengthy reply. Thanks Glenn! You know, Lemmy looks 5'11"-6'0" with many rock stars I've seen. James Hetfield had about 1-2" on him in 2004 and 2006 (backstage). He could be wearing heels. I forgot to ask you about a little old NY trash band called Anthrax!
glenn
said on 6/Feb/08
thanks danimal.i would like a one off project with thurston.not a band.i couldnt handle it nor would he have time.but i get your point and sentiments.some of the bands you mention there ive been listening to for at least 22,23 years.exodus-i love the latest 3 releases(2004-2007),impact is imminent(1990),force of habit(1992) the best.last 2 mentioned out of print.kreator-i prefered their experimental albums the best and was probably the only person disappointed that they returned to form.the experimental period lasted 4 albums from 1992-1999.renewel,cause for conflict,outcast,endorama were the titles.conflict the least experimental of the 4.and had a tacky slayer ripoff or 2.still a good album.with both bands mentioned i love all their work.but thats my personal fave periods.kreators singer mille is about 6-2 id say.exodus original singer who was on the debut in 1985 and a live cd in 1997 i never saw,but estimate him at 5-4,5-5.their popular singer steve souza i would say is 5-8.i love all of ravens albums.all periods equally.from the early new wave of british heavy metal with hints of thrash to the pop metal middle period,later period dark heavy metal,to their return to form in 1999.an accident with a main member had stalled future plans until now.new cd in a matter of weeks.never met the gallagher brothers but bumped into the legendary drummer wacko.i would say wacko was 6-2.fight-love everything.they have a 5-5 or 5-6 member in the band.not to mention a 6-7 drummer.motorhead-what can i say.legends.but i wasnt the biggest motorhead listener.or maybe i was a bit.****s is a overlooked,out of print 1993 classic.my other faves are-another perfect day,ironfist,sacrifice.all overlooked.i would take those 4 to a desert island.lemmy is shorter than one thinks.id give him 5-9.anything by overkill.didnt care for anything from 2000-2004.like the last 2.bobby blitz is 6ft.dd verni is 5-5.again,as with most groups i love the ignored albums best. for the island ill take 1990 to 1999 for them.angelwitch-anything.they have more than one album.type o-never the biggest fan.prefered when they were carnivore.october rust was great.and a bit ignored at first.new cd good.2003 one of the cds i ever heard.2000 cd good.origin of the feces(i usually dont count live releases)and whatever the first album was called,plus rust,was the best 3.venom-i own the best venom collection, in new york city at least.maybe a bit beyond.all.sadly lost and ignored album such as temples of ice and the waste lands should be sought after.the singer on those 3 or 4 albums from 1989 on was in the russell crowe movie master and commander.crowe walked over to him and said "i know about you,you were the singer in venom".impressive.morbid angel-anything except the last from 2003.trey is a short looking 5-10.5 or so.horrible posture.the laibach collab they did is needed for collectors.discharges last 2003 cd was damn good.they are known for a bad metal album the put out in 1985 also.anything by them.sepultura.anything except maybe roorback(2003).max is 5-7.couldve sworn he was 5-9 years ago.the guy they have for 10 years now is 6-4.diamondheads last cd was good.new one im not sure if its out.they never really put out a bad one.though there was a hated one.forget the name.the 3rd or 4th album.fantomas i could do without.saw their first gig ever.loved them then.overstayed their welcome.i was a huge patton fan.never the biggest saxon fan,but they have a warm spot.unleash the beast(1997?) was overlooked.crusader my fave.pop metal albums had some bad songs,but were fun overall.thats the 1985-1988 period.solid ball of rock(1992) was their return to form.biff is claimed to be 6-3,6-4.i was on a bus with him sitting down.couldnt tell you.manowar-never saw live and never met most members.i would guess the singer at 5-5 or less.i met ross the boss(5-7) and demaio(5-8).first lp considered a classic.i found it a bit overated. sign of the hammer is one the greatest albums ever made.the rest of the best is-hail to england,triumph of steel.most of the atlantic stuff is cheesy .the new stuff (2002-2007) is atrocious.blitzkrieg-one great album.i think they reformed.that was my exhaustive overveiw of all the bands.thanks for your post and i hope you appreciate mine.
Danimal
said on 5/Feb/08
Glenn, this one is for you. I'll try again. First, off I wanted to wish you good luck the possible formation of the band, or at least your contribution to one. I wanted to know if you can give me your take on some bands I've been listening to lately. They're all kind of old school, but it would be cool to get your thoughts on these bands: Kreator, Testament, Exodus, Fight, Motorhead, Overkill, Angel Witch, Type O Negative, Morbid Angel, Venom, Discharge, Sepultura, Diamond Head, Fantomas, Saxon, Manowar, Blitzkrieg.
Thanks!!
glenn
said on 4/Feb/08
no doubt er.that would be nice.
ER.
said on 4/Feb/08
Cool picture, Glenn. We must get togheter and jam if I ever come to NYC. :P
glenn
said on 4/Feb/08
im a below average bass player.in a black metal band i wouldnt have to be a virtuoso on the bass.im truly sorry that happened to you danimal.im sure rob meant no harm.he allows us to dicuss music.i, this week or 2 have been sending repeat posts too,being so tired,i cant remember if i hit submit or not.if you muster up the strength,please rewrite it.i love to hear what you have to say.sometimes, not often,ill walk away and my smartphone will disconnect me from the site.and i didnt hit submit on a long post! luckily the phone has a memory,where if i remember the first couple of words,itll remember the rest.im assuming computers can do this too,no?
diana
said on 4/Feb/08
wow i never saw full body shots of thurston
so i didn't realize he's so tall
Danimal
said on 3/Feb/08
Rob, why did you not post my reply to Glenn? That upsets me man. It took me time to type out what I did. I've been on here for 3 years Rob. So what if I go off of height for 5 seconds. Not cool man.
[Editor Rob: think for a minute...90% of posts you submit are submitted twice for some reason, so sometimes after I've been through a sweep of 'posts to delete', which would normally include duplicates, sometimes later when I'm approving/deleting again I might think I'd already approved it and gone and deleted the one left over.]
nate
said on 3/Feb/08
what would u play glenn?
glenn
said on 3/Feb/08
its only an idea in my head.but i dont think its inconceivable.
nate
said on 2/Feb/08
thats frickin awesome glenn, ill buy the album for sure!
glenn
said on 2/Feb/08
i had no idea he had a love for black metal.or extreme metal in general.he has never ventured that path before and is prolific with music projects.we had a good conversation on it.when i went home the idea popped into my head about asking him if he wanted to do a black metal album with me.of course he would probably say no,more due to time constraints.but its not like im asking jimmy page to do a project with me.thuston loves work.
Danimal
said on 2/Feb/08
You can see the age in his neck. He has the hanging neck of a 50 year old.
Danimal
said on 2/Feb/08
What kind of project Glenn?
Damon
said on 2/Feb/08
Viper thinks he is 6'1 minimum.
nate
said on 1/Feb/08
looks 6'6 to me. great photo.
Derek
said on 1/Feb/08
Doesn't look over 6'5".
glenn
said on 1/Feb/08
i always thought 6-5.but i guess 6-6 it is.im looking to do a music project with him.serious.
Alex
said on 1/Feb/08
I'd say at least 6'5.
GSP
said on 1/Feb/08
Thought it was a tall chick at first from the mainpage. Needs to cut that mop. lol
Antin
said on 1/Feb/08
looks 6ft5
nate
said on 11/Dec/07
i saw sonic youth twice in concert. it seems he has to spread his legs a lot to not look so freakishly tall. its too bad u didnt get his picture because hes from the NY area, and u r too, right Glenn?
Bee
said on 6/Nov/07
I once saw Sonic Youth on Conan O'Brien. He was significantly taller than Conan, who always looks quite a bit taller than the majority of his guests. I was pretty surprised at how tall Thurston is. He is definitely right about 6'6. He never seems to age much either.
S.J
said on 9/Feb/07
i Do believe that he could be around 6,5 or 6,6 but he's Like 50 Years old i believe
So he could have shrunk an Inch or two by now
Hoseph
said on 16/Jan/07
Yeah Thurston is a big guy, he towered most people and I didn't even notice a difference between him and Noveselic
Nuno
said on 6/Jan/07
I saw him in a movie next to Krist Novoselic from Nirvana on tour and they seemed to be almost the same height. I believe 6'6 is correct.
Glenn
said on 5/Jan/07
If he says he is 6-6,then he is.
Anthony
said on 4/Jan/07
This guy's huge. I buy 6'6.
Glenn
said on 3/Jan/07
I said 6-5 before.
christobal
said on 3/Jan/07
thurston is know to be 6'5 but he isn't really much above this, he was standing next to krist noveslic or whatever from nirvana and he was easily two inches smaller
Mr. T
said on 2/Jan/07
I was thinking 6'4" or 6'5" (based on my father's recollection of him back on the day), but he's definitely a huge guy nonetheless.