Nick Diaz's Height
5ft 11 ¾ (182.2 cm)
American professional MMA fighter, He once claimed to be "Six One".
Bhenricksen
/ Public domain
You May Be Interested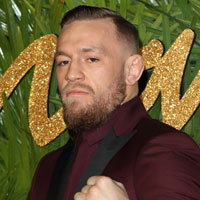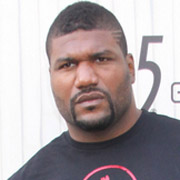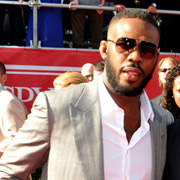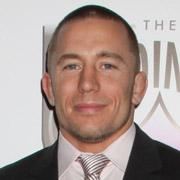 Add a Comment
25 comments
Average Guess (22 Votes)
5ft 11.82in (182.4cm)
Nick654
said on 4/Jan/21
Big Rob would you agree with me that Nick has for his height relatively small hands ? He's 6 feet but has hands of someone who is
5'10" don't you think ? Am I right ?

Editor Rob
hadn't paid attention but having a quick glance, I can see they might be less than average for a six footer...

the question is though, even if small, would you want to be on the receiving end of a Diaz punch?

I wouldn't 😎

Guest66
said on 15/Dec/20
Nate is probably bang on 6'0" flat, I can see Nick at 5'11.5".
Preeme
said on 16/Oct/20
So 6'0.25? Strong 6 footer? Cmon Rob we wanna know your estimate for Nate for years!!
Matt(182cm)
said on 14/Sep/20
Hey Big Rob. Here's a full body, barefoot photo of Nick and Nate Diaz side-by-side
Click Here
How tall would you estimate Nate at?

Editor Rob
In that moment there isn't much, maybe half inch in it.
Tony 6ft even
said on 22/Apr/20
Nate diaz is 6ft 1. I have trained with Nate. I'm 6f even and he was about 0.75 to 1 inch taller then me.
Animus
said on 18/Aug/19
This listing makes sense for him. He's not shorter than this, but I think he is about 1cm shorter than his brother Nate, who might be a strong 183cm.
Zac Willmore
said on 12/Aug/19
Could be a even 6 footer to be honest but i could see him being a little shorter than that its close.
Logan M Barringer
said on 2/May/19
Yeah 5'11" 1/2 would be an absolute minimum and that would after all his triathlon and mma training at the end of the day. 6'0" flat seems pretty ideal. His brother Nate always seemed a 6'1" guy who down grades himself. Nate looked about 4 and half inches taller than McGregor and about an inch taller than Nick. Overall I'd say your listing for Nick is very close.
Animus
said on 30/Jul/18
@ConorFan
I think Robert Whittaker is somewhere around 5'11. Yoel Romero is 5'10 and Whittaker looked around an inch taller than him.
ConorFan.
said on 23/Jul/18
Rob can you make a page for current UFC Middleweight champ Robert Whittaker. He's listed as 6ft flat, but i believe he's shorter than that, more around the 5'10 or 11 mark.
Nik
said on 19/Jun/18
@ Sandy Cowell - The thing is when everyone is at it then passing yourself off as being of a much taller height becomes that much easier to do, it has a snowball effect from the tallest people down! People have been at it for years!
Sandy Cowell
said on 18/Jun/18
@ Nik - I would NEVER go above 5ft10 for myself! No one would believe me, but 5ft10 I can pass for easily....
...in my dreams!
Nik
said on 15/Jun/18
@ Sandy Cowell - I was once predicted to be "5 10"! I denied it though! I don't want to be extra greedy so I will claim that too and stick with it!
Sandy Cowell
said on 14/Jun/18
@ Nik - Now that would be unrealistic for me, but 5ft10 is fine for me! I like 5ft10!
Nik
said on 13/Jun/18
@ Sandy Cowell
I might round up to 6 foot!
Sandy Cowell
said on 13/Jun/18
@ Nik - ...and so will I! 😄
Nik
said on 12/Jun/18
I think that I am going to start saying, "I'm five ten!"
So it's 5 ft 11 7/8 for Nick Diaz!
Sandy Cowell
said on 12/Jun/18
@ Emil - I have to agree with you there! For whatever reason, and whichever profession a person has, a 1-and-a-half inch height exaggation is comparatively menial when you think of some of the amusing things on offer on this website!
Emil
said on 11/Jun/18
well, claiming 1.5 inches over his real height isn't even that obscure when you consider that he's a fighter
Sandy Cowell
said on 10/Jun/18
"Ah! Six one sounds good! I think I'll be six one!"
Not convinced, Nick! Just under six looks more realistic to most!
ConorFan.
said on 10/Jun/18
I would of said he's probably closer to 5'11.5 (181.7cm). With that being said i think Nate is closer to 6'1 (185.5cm). Very fair shout for Nick tho Rob, good job.
Randomdude7
said on 9/Jun/18
I would say 5'11.5 and 6'0.25 for Nate
Rampage(-_-_-)Clover
said on 9/Jun/18
Wouldn't have thought less than 6ft
saltyfish
said on 9/Jun/18
Yeah, I have always thought Nate edged his older brother out. Nate also looked taller then Bisping, who is probably around 181cm. (definitly not the claimed 188cm lol)
Vlad_Fyodorov
said on 9/Jun/18
Yes! i think Nate looks about half an inch taller so i would say he's around 6'0.25