Pete Doherty's Height
6ft 2 (188 cm)
English Singer, ex Libertines. He once stated
"I'm 6ft 2"
and in a 2019 Slacker Podcast mentioned
"I'm six foot one-and-a-half, according to the last time I got arrested"
.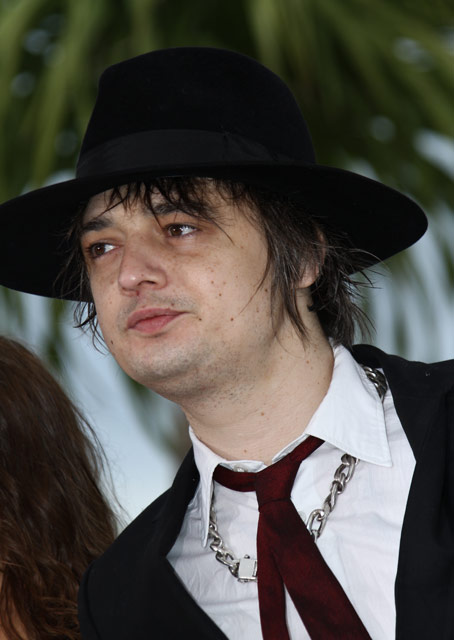 Photo by Denis Makarenko/BigStock.com
You May Be Interested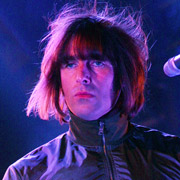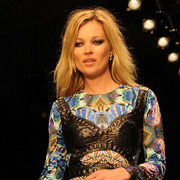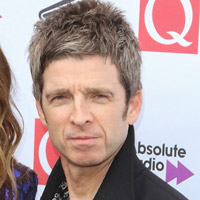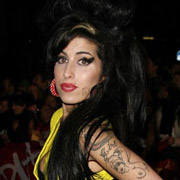 Add a Comment
79 comments
Average Guess (3 Votes)
6ft 2.08in (188.2cm)
Rampage(-_-_-)Clover
said on 26/Dec/20
Rob, how do you feel about that 6ft1½ quote?
I'm very surprised to see that figure come out of him to be honest. Never would've guessed him under 6ft2, more likely a bit over

Editor Rob
I don't know how he got that figure...an actual measurement by Police? Or guessed standing beside a height chart?
Miss Sandy Cowell
said on 12/Mar/20
🎉🎶🎂🎁 Happy Birthday Pete! 🎁🎂🎶🎉
Many Happy Returns to Pete on his 41st Birthday! 😆👍
I was expecting him to be tall because, unless I'm very much mistaken, Pete used to date model Kate Moss. 🙆
I'll give the Birthday Boy six foot two and a quarter! 🎈🍰😋🍻
🎉🎶🎂🎁🎈🍰😋🍻🎉🎶🎂🎁🎈🍰😋🍻
Rampage(-_-_-)Clover
said on 29/Feb/20
He can look very tall. A bit more than this wouldn't shock me
Tashbeast
said on 27/Sep/17
I actually met Peter Doherty last night after the Scarborough Spa gig, I'm 6'4".5 and he was very close to my height so I'd say 6'2" is bang on! Didn't actually realise he was that tall! I do have a picture but I don't know how to submit on here.
Rampage(-_-_-)Clover
said on 11/May/16
"Pete Doherty's Height: 6ft 2½in (189.23cm)"
I think he's a bit over this mark and easily 6ft4 range in boots. Might be why he gets listed at that...
Django
said on 25/Sep/15
Pete Doherty looks 185 cm
Carl Barat 175 cm (even shorter)
Gary Powell 173 cm
John Hassall 185 cm
john
said on 17/Sep/15
Pete is at least 6'3, but I would say he's 6'4
AdeyP
said on 21/Aug/15
Him and the Libertines bassist are both 6 foot plus looking at the new Libertines video for the single Gunga Din (about 6 ft 1 and 6 ft respectively). Carl Barat and the drummer both look about 5-6 inches shorter than this - around 5 ft 7/8 mark.
Arch Stanton
said on 5/Oct/14
He wears big boots that's why he looks a lot more like 6 ft 3.5-4 than 2.
James B
said on 30/May/14
Looks 6ft3
Anon
said on 30/Aug/13
He's around 188 cm who is the same height as Julian Casablancas. There's a picture of them standing together.
M
said on 24/Feb/13
In this video (after 8:10) he says he's 6ft 1.5in tall.
Rampage(-_-_-)Clover
said on 28/Jul/12
Legit 188cm. Lanky frame can make
him look taller. Had 1.5in on Jonathan Ross
whose most likely 185cm max.
Carl
said on 7/Feb/12
Believe he's no more than 187 (even 186,89), he is even saying it explicitly in that interview in Sweden. Why would he downgrade his own height? However, with this heeled shoes he's more like 191 or even 192cm. And there's his thin posture which makes him look even taller. It's all imagination. Please downgrade this guy to 6 ft 1.5inch.
JohnL401985
said on 1/Feb/12
Pete is apparently between 6'3 and 6'3.5.....He's definitely more than 6'2 anyway as Tom Chaplin from Keane is 6'2 or thereabouts and Pete looks like he has a good inch and a half on him
Nick260682
said on 15/Jan/12
I've seen him playing in a bar and I stood next to him. I'm about 6'1, and he towered over me. He's AT LEAST 6'4, I reckon 6'5.
Carlos
said on 19/Dec/11
In his total picture, this guy looks more than 6'2. Check especially that performance of Babyshambles on Glastonbury 2005, he looks around 6'3 or 6'4 there (191-194cm). Most plausible he is around 188cm without shoes and with shoes around 192cm.
rick
said on 16/Nov/11
Has long legs, is skinny and has quite a long neck and wears heeled shoes makes him look around 6'3. Without shoes I think it's more like 6.175 (187cm)
FACT
said on 16/Oct/11
He's actually 6.3 FACT
LUCOSO
said on 14/Sep/11
heels contest,who is taller russel brand or pete doherty rob
libertine awsome
AB
said on 17/Aug/11
I went to a small gig of his once where there was no stage and stood right in front of him. I would have said 6'3 so he's in that sort of region. I'm 5'7 so the height difference was similar to what you see in the 'with kate' pics.
J.J.
said on 16/Aug/11
Rob could you please tell me the difference you see in this video?
Click Here

Editor Rob
could be 2cm difference.
Jacob
said on 24/Jul/11
Difficult to judge his height since he never really maintains a good posture but always slouches... could be over 6'2" in my opinion.
Derek
said on 30/May/11
Yeah he is tall isn't he? He is roughly my height.
Pete
said on 17/May/11
hahaha "John" stop telling everyone you're taller than me. we're both about 6'2"
Mr 5ft10.25
said on 18/Dec/10
he's about 6 foot 1.5. He's got long legs which always helps.
Lucas
said on 1/Jun/09
Carl is about 5'10 judging on my meeting of him. this is at least average
JP
said on 3/Apr/09
Evanna... i met Carl Carat at the Leeds festival 2008, he's 5'10-5'11 at least and an oompah loompah i think not!
J
said on 13/Mar/09
Pete's 6'2
George
said on 17/Feb/09
If he usually says either 6'2 or 6'3, I reckon he is 6'2.5 and sometimes rounds down, sometimes up.
k
said on 17/Nov/08
I met carl and he told me he was 6'10''
Bruce
said on 29/Oct/08
after having seen him and Jonathan Ross I will give him about 6'2.25" or nearly 6'2.5"
Evanna
said on 3/Oct/08
Bumped into Carl Barat a couple of days ago, right here in Manchester. Have no idea what he's doing here, but whatever. He's anywhere between 5'8" and 5'9" and incredibly skinny. Add to this his big head + longish hair + hat and you get a man of Oompah-Loompish proportions.
Bruce
said on 26/Sep/08
he is a full 6'3"
chika
said on 13/Sep/08
6'2"... 1.5cm..its quite tall. even Carl's 5'9" is tall for me. 175cm..
kim shambles xxx
said on 22/Aug/08
From reading Pete Doherty, My prodigal son, by Jackie DOherty, (petes mum), i can confirm Pete is 6 foot 3. Also he has size 12 feet!!! xxx
ElectroGaz
said on 10/Aug/08
I'm 5' 11.5" and i met him face to face and shook his hand, he seemed like he could easily be 3" or more over me. though he was wearing his trademark trilby. I also noticed that he was wearing brogues without a heal.
Anonymous
said on 15/Jun/08
he said he is 6 foot 2 in the ny times. end of story right
infin
said on 1/Apr/08
theres an interview of him with jonathan ross, where ross says hes amazed that petes quite tall and they straighten up... doherty had around 1 inch on ross, and i dunno if ross really wears cowboy boots at his show, but seems like Pete could be close to 6-3. he just NEVER stands up straight.
kim
said on 28/Mar/08
i have seen pete perform live and have seen various pictures. from his live performance i would say pete is around 6ft 2. I have met carl barat, he is quite shorter than what i expected. i am 5ft 9 and 3/4 and he was around my size. Pete always towers him in videos though.
glenn
said on 6/Feb/08
ive read 6-3 and 6-4 for this guy too.
Anonymous
said on 5/Feb/08
new slide magazine, he states, "...around 6'2'' when asked how tall he is.
Tom
said on 5/Feb/08
Hello , i saw this video
Click Here
look at the end where David Letterman (6 ft 1.5 in) talks with Pete .
Letterman is a few cm taller than Pete but this cant be right, what do you think ?
Anonymous
said on 12/Jan/08
who cares says on 18/May/07
"why do u people care about what height celebs are?.....what differance does it make?.Am not looking 4 an argument just wondering why it matters."
some people find it a comfort to know that celebs are around the same height as them, esp if you're a really small girl or a really tall girl, it can make u feel 'normal'.
Libertine
said on 25/Oct/07
I met Pete & Carl from the Libertines in 2002 when the band were still together. They were both wearing ordinary brown leather shoes, Carl was at eye level with me and I'm exactly 5'10", Pete was much taller, around 6'3" with shoes, an average height person would have to look up to speak to him. I'd say he was a good 6'2" in his socks. He is definitely noticably tall.
Lil
said on 5/Oct/07
No he is tal, i was looking at this picture with him and Kate Moss, she is 5"7 and she was wearing about 3" heels. he still was a good few inches taller. I'd say 6"2 wa about perfect...maybe 6"3
ras
said on 7/Aug/07
Here's him in "The blinding", he looks quite tall there, if you pay attention to the beginning of the video, all of the guys look tall there. Like palm trees.
Click Here
Evanna
said on 4/Jul/07
I saw Doherty once in concert, he looked really tall, almost 6'3", but I didn't pay attention to his footwear, and it is possible that he wore big boots. He is rake thin, which also contributes to the impression of him being very tall.
Carl Barat has to be around 5'9", maybe a bit under that. He also wears cowboy boots all the time.
jack
said on 27/Jun/07
Pete Doherty is possibly shorter than 6''2''. He seemed around 6''1'' when I met him.
jess
said on 26/Jun/07
how tall is Carl Barat? He walked past me the other day and he look surprisingly short!
laban
said on 3/Jun/07
yes, he looks taller than your average 6'2" guy. can come off as 6'3.5"-6'4" easily.
chris
said on 2/Jun/07
im about 6 1 and a half, and when i met him he was considerably taller than me
who cares
said on 18/May/07
why do u people care about what height celebs are?.....what differance does it make?.Am not looking 4 an argument just wondering why it matters.
Quixoticelixer
said on 9/May/07
Doherty looks shorter than 6'2 in these pics, as he is wearing big heels. If he was 6'2 without shoes than he would be around 6'4 in these pics and would tower over "5ft 5.75in" Kate Moss more who is wearing very flat shoes
Click Here
UNK
said on 9/May/07
Well, how tiny does she have to be? He is 6'2", so even if she was 5'6" (which is taller than average for a girl) he would be 8" taller than her.
Gemma
said on 8/May/07
Kate Moss must be very tiny as she always appears to be a lot shorter than him in photos.
Quixoticelixer
said on 8/May/07
Doherty looks shorter than 6'2 in these pics look at his heels in the last pic compared to "5 ft 5.75 in" Kate Moss, wearing very flat shoes.
Click Here
David
said on 4/Mar/07
Does anyone know how tall carl barat is. You know the other libertine
Bella
said on 25/Jan/07
That makes sense Harry. I have met Pete a few times and he is tall but not ridiculously tall in this day and age. The heels really make it.
Harry
said on 23/Jan/07
I think he may be 6ft2 barefoot,I mean alot of celebs for some weird reason wear big footwear. I saw Russell Brand who states he is 6ft 2 but he had huge footwear on to go with his big hair so seemed like 6ft4 this could be the case with Doherty as he appears at times taller.
croyd109
said on 11/Jan/07
I saw him on Jonathan ross show too. Not only did wossy comment on him being a "big lad" but he also looked slightly leant down to greet wossy. I believe wossy himself is just over 6 foot himself.
juul
said on 3/Jan/07
i have seen pete and he's at least 192.
kate looked like 7 year old child towards him :))
Ben
said on 21/Dec/06
He is pretty tall, but he´s wearing Dior boots very often that give him around 2 inches or even more.
Austrian
said on 21/Dec/06
6'2 ?
he looks easily taller than that tbh
Abby
said on 15/Dec/06
My husband met him last week, Husband is six foot and pete towered over him! 6'3" maybe 6'4" amazingly!
Paul
said on 5/Nov/06
5-9? Are you kidding? Pete's a solid 6-2.
Settit
said on 3/Nov/06
WOW , who would have though he was THIS TALL??? i would have estimated about 5"9 from pics !!!!
kramer
said on 8/Jul/06
He didnt tower over Ross, an inch or two taller , tho ross was probably wearing cuban heels and Docherty trainers.
Ross had to eggagerate Dochertys height when he realised he was taller, comparing him to 6ft7 Peter crouch, thus making himself seem taller.
Anonymous
said on 8/Jul/06
I have met him on several occasions, and I would put money on him being at least 6'3"
Bruce Lee
said on 8/Jul/06
I saw him on Jonathon Ross as well. He looked taller than Ross but maybe becasue he was closer to the camera.
TheMan
said on 8/Jul/06
I saw him on the Johnathon ross show funny how he towered over him by atleast 3 inches. If he's 6,1.5 He's got to be 6,4 atleast. Did anyone see that?
Plutwo
said on 14/May/06
He said in an interview in The Sunday Times today that he's 6'2".

Editor Rob
cheers man..."I'm 6ft 2in"
marla
said on 23/Feb/06
i had a chat with pete after a gig in essex, im 5'7 and he towered well over me. im sure he's at least 6'2
Pete
said on 25/Jan/06
probably 6 foot 3.5
Sal
said on 31/Jul/05
I've seen numerous underground photo's and video's on Kazaa of the libertine's... Their drummer Gary looks to have a 5'10"- 5'11" frame and Carl a 5'9"-5'10", Pete a 6'1" and their bass player john a 6'4"... I talked with the founder of this site and he said he feels it is photo trickey, i've seen so many photo's of them, even the back of their second self titled album has a full shot of them... granted people standing to the right in a photo, from our view, appear taller, if pete is 6'4" then the bass player john is 6'7" and i find that very, very unlikely... Also, a man of who says he is 6'1" isn't usually considered all that tall, but a man of 6'1" is going to list himself as 6'2", so i believe he is a legitimate 6'1", maybe a half inch more...
Doherty fan
said on 10/Jul/05
Im a hardcore Pete fan and he is a strong 6"3.
SH
said on 7/Jul/05
This guy is a sure 6'3'' - 6'4'',
he towers over kate moss (5'6''/5'7'' - add 3'' - 4'' heals to this for most pics) and in addition if you watch his videos his head always nears that of door frames. Another piece of information, if you look at his size compared to that of some of the live8 stage fittings you can see he scales above them by a great deal than most of the performers, bar Snoop Dogg.
Issheuhboy
said on 3/Jul/05
Oh. Perhaps I'm wrong actually, looking at pictures. Didn't think he was so lanky!
British Guy
said on 3/Jul/05
Rob,
You Know What,
I Never Thought This Guy Was So Tall!!
This Really Has Surprised Me Very Very Much.