Petra Kvitova's Height
5ft 11 ½ (181.6 cm)
Czech professional tennis player. A winner of 2 grand slam titles.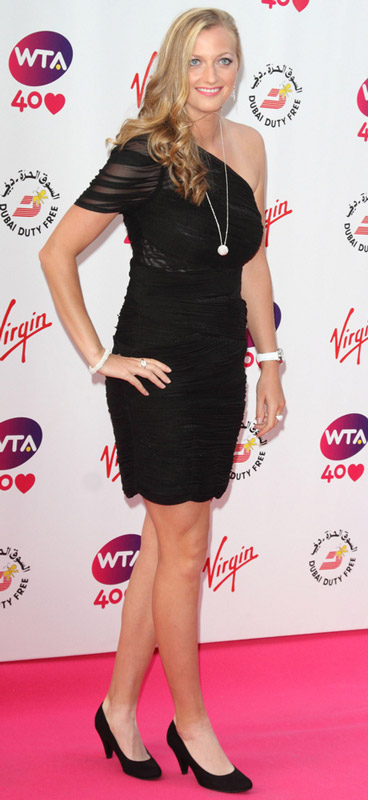 Photos by PR Photos
You May Be Interested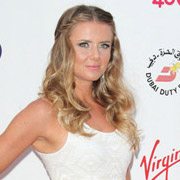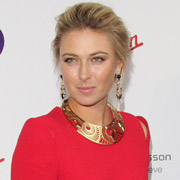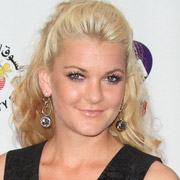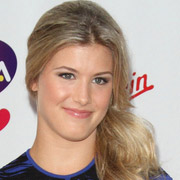 Add a Comment
73 comments
Average Guess (28 Votes)
5ft 11.87in (182.5cm)
Iman Ahmad
said on 11/Sep/19
I Guess She Is 181,6 cm Barefoot , She Has 181,6 cm Body , A Lovely Woman , She Is Left Handed Woman ,
Lara
said on 15/Mar/19
I think she is 1.82 m.
Pierric
said on 26/Jan/19
Kvitova 181-182, Kvitova 183, Bertens 179-180, Wandeveghe 180, Osaka 176, Muguruza 180-181.
Pierric
said on 26/Jan/19
Kvitova 181-182, Kvitova 183, Bertens 179-180, Wandeveghe 180, Osaka 176.
SMART BERRY
said on 26/Jan/19
Lol I give her straight up 6'0.25" at 183.5 cm
Nik
said on 21/Jun/18
The average vote is too high! I trust Rob!
Rose25
said on 14/Jun/18
Kiki Bertens looks 180 cms. Same height that Coco Wandeveghe !
Pierrick
said on 15/May/18
Rob how do you estimate kiki Bertens height. I think she's less than official 182 cms...
Click Here
Click Here
You can stop image at 8 : 20 too on this youtube video. Thanks !
Click Here

Editor Rob
182cm seems a little high for her.
RRR
said on 20/Feb/18
Garbiñe is taller Kvitova
Click Here
?
Chris
said on 17/Jul/17
@anon tbh that looks like textbook 2.5 inch difference to me and Murray standing a tad better. Murray is also standing a little in front in the other pic. I think guys like Murray and Lopez are the rare few on the ATP tour that may actually measure 6"2 later on in the day.
anon
said on 7/Jan/17
Murray looks a few Inches taller than Kvitova in those pics, Honestly Murray must be the most honest 6'2 guy I have seen, He can look 6'2.5 to me, would not be surprised if Murray was actually anywhere between 6'2 and 6'2.5, His 187.5cm claim on Twitter must have been after a long day exercising because he looks taller than all guys in tennis listed 6'2.
Rob, The other guy in that shot with Murray and Petra is Feliciano Lopez who is also a tennis player who is listed as 6'2 and Murray looks a bit taller than him and I would imagine Lopez is at least 6'1.5, There looks a decent chance Murray could be a solid 6'2 range guy, as for Petra very tall women weak 6ft area looks good
Gambino
said on 5/Nov/16
@Rob Do you think she's taller than Nadal with these shoes ?
Click Here
Editor Rob: I think they look just under a 3 inch style, so yes she might edge him out.
matilda
said on 14/May/16
i met her and she was my height 182cm-183cm
kevin
said on 30/Apr/16
I have been studying her height, she looked at least 1.5 incjhes taller than 5'11 andrea perkovic, do you think she could be 6'0.5 rob?
Editor Rob:
when you look at petra with someone like
Andy Murray
, I think 6ft 0.5 is a bit too much.
ronnie
said on 10/Mar/16
Rob have you heard this interview from wimbledon 2014 that is keeps being mentioned on here, where petra says I am 6'1.5, I just heard it on youtube she must have been either overflating her height or talking about her height with heels on, do you think she 6'0 or 5'11.5
Editor Rob: I couldn't find it.
james
said on 8/Mar/16
no petra said i am 6'1.5 i played it back again and again, i think 6'0 no more she is not over 6;0 without footwear no chance
chris
said on 24/Feb/16
Rob, for your information regarding that interview from wimbledon 2014 after she won someone a few months back mentioned so you have to listen to it, in my opinion she says "Now look I'm six foot and a half" as opposed to 6' 1.5" and this would be more in line with her real height. This is just how it sounds to me taking into account her very slurred speech during this interview, i think 5'11 3/4 is her height
stanley
said on 3/Feb/16
i met her at the fed cup last november i am 6'1 with my shoes on she was the same height, she appeared to be wearing similar footwear to me, so she not less than 6'0 barefoot, all her player profiles call her 6'0 183cm
robert
said on 10/Nov/15
i think a full 6'0 is a better fit for petra looks to tall to be only 5'11.5 not far off sharapova could even be 6'0.5 out of bed looks at least 2,5 inches taller than sharova who is 177c,
jimmy
said on 2/Nov/15
rob all the player profiles say she is 6'0 or 183cm do you think that she could be 182cm or 5'11/75 because they would round a quater of a inch up, what is interesting anna ivanoic is listed as 6'0.5 184cm but her french open player profile says 6'0 what do you think the reason for this rounding up or down heights?
katrina
said on 25/Oct/15
I think I agree with you here, lucie safarova is is listed at 177cm which is just over 5ft9 and half and petra looks no more than 2.5 inches taller, she is also at least an inch shorter than venus williams who is 6'1 so I do agree allie that she is not an even 6'0 so 5'11.75 182cm is a fair reflection. Are height listing such as player profiles such as at tournamen going to say 5'11.75 or 6ft s
Allie
said on 23/Oct/15
She's not 6 ft. This is perfect. Look at her Maria Sharpova. Sharapova isn't even the full 6'2. She can range between weak 6'1 to strong 6'1 but nothing over or under. And she has Petra by an inch or more than that from what I've seen. She's also close to Ana Ivanovic's height who isn't even the full 6 footer herself, let alone the 6'0.5 some sites say.
She is always listed as 6'0 but doesn't make it true. Taylor Swift save for this site is almost always listed at 5'10 or 5'11 yet there is a lot of proof that can destroy this claim. Besides, sites say she's 182, that could mean 5'11.75. I still stick with this listing at the most accurate. I think she can appear to be 5'11.75 but I don't really see her as the full 6 ft she says or everyone else tries saying.
derek
said on 18/Oct/15
petra is most certain 6'0 tall, , i was watching a video from the new haven tennis with fellow czech and fed cup team mate lucie safarova who is listed as 177cm just under 5'10 and she is few inches taller, it is interesting when she was in newhaven she was asked about her height and she replied about 6'0 meaning she could be 182cm just a cm below, as i have read comments from others from here that she said at wimbledon 2014 she was 6'1.5? maybe she never said that
marcus
said on 14/Oct/15
i met petra the other day at linz i am 6'1 in shoes and she was the same height as me, i only had a 1 inch heel so i am certain she is 6'0 barefoot, i think rob you change her 6'0
alexandra
said on 5/Oct/15
i would say that 5'11.75 or 6'0 is a fair estimate, i think 5'11.5 is a low estimate, she is always at tournament and websites listed at 6'0. we know that she cannot be 5'11.5 because next to other 6'0 players she is the same,
katrina
said on 4/Oct/15
i think the 5'11.5 is too low, i mean all her stats on matches say 6'0. all her player profiles say she is 6'0 do not think petra is under 6'0 her height should be upraged to 6'0
Allie
said on 4/Oct/15
Thanks Rob. :). I know that she can sometimes pass off as a 6 ft but further investigation shows she she's probably under that mark in height.
adam
said on 2/Oct/15
i think 5'11.75 is her accurate barefoot height the other recorded heights of 6'0 like on the wta sites are probably rounded up as there is only a 1cm or quarter of an inch away from even 6'0, over 6'0 doesn't seem possible unless she is wearing footwear.
Allie
said on 1/Oct/15
Rob, just wondering, what made you put down 5'11.5 instead 6 ft or 5'11.75? Which picture or who did she stand by to make you believe she wasn't the full 6 footer she claims?
[Editor Rob: from seeing her with other players I thought 182 was quite possible, although you can never rule out nearly 6ft mark]
james
said on 30/Sep/15
thomas why would she say 6'1.5 if she is only 6'0, maybe its because she had just won wimbledon so was not really sure what she was saying because she was in the emotions of winning, i cannot believe she would lie.
elvis
said on 30/Sep/15
hi rob i think Some put across a very strong case about petra kvitova being ober 6 feet . eugiene bouchard is 5ft 10ins tall although you have er down at 5'9 I would say based on this photo
Click Here
tthat petra like 3 inches taller, her wta players profile quotes 5'10 so i will agree to that So I am just convinced by that photo rob petra must be taller than your 182cm listing, dont you agree next to bouchard petra look 6ft 11 ins tall .
martha
said on 29/Sep/15
i would say that petra is a even 6ft 183cm, but i am not sure that 184cm 6'0.5 is right, if you look at her next to some 6'2 male players she is 2 inches taller, petra is more than 5'11.5 as rob says but over 6ft is too much,
Thomas
said on 28/Sep/15
Rob I have read some comments on this site that in an interview after petra kvitova won Wimbledon 2014 she said she was six one and half. All the player profiles list her between 182-183cm which is about six foot. Do you think rob that was a deliberate exxergation or a mistake. I cannot find this interview anywhere can you?
[Editor Rob: I've not seen it, so can't comment really on what she said.]
ann
said on 27/Sep/15
next to Kristina Mladenovic who the wta say is 6'0.5 or 1.84m, she is eye to eye , and next to andrea perkovic who is listed at 5'11 1.80m petra looks about 1.5 inches taller, i personally do not agree with this listing at 182cm or even the wta listing of 183cm, i agree with the claims by some on here that petra is 6'0.5 1.84m and i think she should be changed to this height
james
said on 25/Sep/15
lucie safarova is most certainly listed as 177cm just under 5ft 10 petra is no taller than 2 inches, so 182cm just a cm below 6ft seems the right listing, she cannot be over 6ft tall without footwear. the 182cm is most likely rounded up to the even 6ft as it just 1 cm below but i agree that 182cm is a fair listing
TJ
said on 25/Sep/15
I respect everyone's view here and can see where some are coming from at 5'11.5 , however most of these assertions are unreliable and photos next to players Lucie safarova at newhaven are misleading due to the camera angles with most being waist up shots. Other photos of petra and lucie like at wimbledon 2014 show petra to be only a fraction bigger but it's obvious to me that petra is a good bit taller than Lucie . I think that for those who want to prove that Petra is under 6ft then Azarenka's height needs investigating , her height is officially listed by the WTA as being 6ft tall and you can see that she is the same height as petra most player profiles at tournaments and websites about her call her 183cm 6ft tall with a few 182cm on the balance of probabilities would all of these different occasions have been recorded incorrectly?
jerry
said on 20/Sep/15
Rob as it has been said on here if Safarova is listed as 177cm which is just under 5'10 and petra is not more than 2 inches taller than her, would you agree that 5'11.75 182cm is the accurate listing which is what her profile lists her at?
amy
said on 15/Sep/15
i watched newhaven last month lucie safarova is listed on her wta page, petra is not more than 2.5 inches taller than her, i agree that she is between 182-183cm 5'11.75 to 6'0, i do not think she is over 6'0 as i have observed some people on here saying
sam
said on 10/Sep/15
I agree that petra is six feet you look at least the player profiles from new haven with fellow czech Lucie safarova who is listed at 177cm just under 5ft 10 and petra is easily taller by 2.5 inches 6 feet and half is not impossible
nona
said on 8/Sep/15
Petra is a legit 6 footer, not an inch more or less. Watching her play at the US Open cant help but notice that she has lost tons of weight specially in her mid section. Earlier she had a big tummy and was flabby there but now she is all toned. Guess she weighs close to 170 lbs now compared to the 180 earlier.
Kevin
said on 25/Aug/15
I going to say 5'11.75 or 6'0 so 182-183cm no way is she taller than than 6'0 batefoot. Look at photos of her with some of the male players who are over 6'0 and she is shorter. She is very tall on the wta tour
Mike 2
said on 25/Aug/15
I have listened to that interview from wimbledon 2014 after she won many times over. I think she says and I quote " I'm six foot and one and a half', people who have said it could be right. all her stats she she is six foot but do you think rob she could have been referring there to her height in shoes because surely she cannot be six foot one half tall barefoot can she rob?
In his own words I'am six one and a half"
Basically he was 6 feet tall, I just wanted to know where HE said "I am 6 feet, one and a half inches tall.
robert
said on 22/Aug/15
petra is 5'11.75 but over 6'2 with footwear but i agree that she is not over 6'0 barefoot she has lost a lot of weight making her more leaner
joey
said on 21/Aug/15
bouchard is listed by wta allie as 5ft 10 and has been said petra is at least 2 inches taller she is easy 6ft at least
Allie
said on 14/Aug/15
Mike, Bouchard isn't 5'10. Rob has her listed at 5'9. People tend to agree as well with this listing.
Allie
said on 12/Aug/15
Actually, 182 can be consider 6 foot as 6ft = 182.8 cm rounded up. It all depends. Anyways, I knew she wasn't the full 6 ft. But I think she looks too tall to be a flat 5'11 or even 181. So 5'11.5 or 5'11.75 seems right.
Jboliver
said on 2/Aug/15
big fan of women's too. I got to see petra at wimbledon this year Without doubt she is tall, for most part thin and very handsome. Easy 6ft at least, at least as tall my husband is now who is alittle over 6ft.
katrina
said on 28/Jul/15
I agree with callium petra is 6'0 tall and her height should be changed to 6'0
Jack
said on 28/Jul/15
I have never met petra,but many of my friends have met her, they have said on many occasions with or without shoes petra was at least 6ft. one of them said the key thing upon meeting petra was she was a lot taller in person than expected at least 6ft. But I certainly believe people who have met her as they have no reason whatsoever to lie. But I definately go with their view that petra is at least 6ft rather than this listing of 5'11.5.
mike 2
said on 10/Jul/15
I am 6ft 1 ins tall, a shade over 185cm and I was eye to eye with petra at eastbourne in june when I met her so she is definitely at least 6ft. i not sure about shoe wear etc, I don't want to keep repeating what others have said but dont you think rob petra is just a tad over 6ft i think she it is certain she is over 182cm your listing ?.
Allie
said on 9/Jul/15
Funny how she and Ana are both billed as "6ft", yet.. in the sites, their metric measurements are 1 cm off from 183 cm. :D. I question who did the conversions..
[Editor Rob: the software might just be set to round every cm down. So when 6ft gets converted to cm, it's 182.88...and the software has been set to round down so 182cm gets shown.

personally on here, I store values in inches and then display the closest round cm to the inches.]
callum
said on 30/Jun/15
just read a site about her its lists her at 5'11.75 182cm so i think rob you are right, with your 182cm she may wear liftts to make her way over 6ft but 182cm is accurate i accept that
Callium
said on 30/Jun/15
On her Wimbledon player stats during her match today it listed her as 6'0 and that mus be precise I think we can say the 6'1.5 was a mistake and she must wear heels but your listing at 182cm not 183cm is still a little conservative though?
callum
said on 26/Jun/15
i think i now agree with you rob that petra is only 182cm Lucie Safarova must have been wrong when she 6ft 1 her player profiles say she is 6ft 183cm which must be fairly accurate and your listings are usually reliable
callum
said on 25/Jun/15
rob i am sorry that i have posted quite a lot in the last few weeks but i was wondering as i previously mentioned that her fellow czech player Lucie Safarova has said to me when i met her and we were dicussing things like czech fed cup that petra was 6 feet 1 i know that nots petra's own words, but she would surely be very reliable as she her fellow compatriot. do you think a possible upgrade is warranted rob?
[Editor Rob: I felt 182cm was a better fit than a full 6ft, but at times she might look 6ft, other times I thought she looked 181cm though!]
stan
said on 12/Jun/15
I could as high as 6 foot and half but over 6ft 1 is too much
elvis
said on 12/Jun/15
i think 183cm 6ft is spot on for petra. iam not familiar with other anna claim that during an interview in wimbledon in 2014 she said she was six one and a half, but as a matter of interest to me, could you find this interview rob?
amy
said on 3/Jun/15
Petra cannot be over 6ft as rob said easily over 2 inches less than sharapova that must be a mistake when she said 6fft 1.5
anna
said on 1/Jun/15
Rob I was listening to an interview from July last year at Wimbledon she said that I am six foot one and half tall, that sounded a bit over the top but don't you think rob that you change her to 185 from 182 cm ?
[Editor Rob: I cannot believe she looks over 6ft, seeing her with other players and some male players it seems impossible.]
Principal Skinner
said on 1/Jun/15
I'm going with 6'3" for this broad. I've just seen her lumbering around Roland Garos....she's huge !!
davies
said on 1/Jun/15
i think 6'1.5 is a bit overtop but i strongly believe 5ft 11.5in as she is listed on here is too low, just over 6ft is probably the most accurate listing
katrina
said on 27/May/15
she is 6'0 to 6'0.5 but not quite 6'1 but is still very tall
joey
said on 26/May/15
she is listed as 6'0 in the roland garros player profile. I believe the 6ft listing more than over 6ft 1
david
said on 22/May/15
i had the pleasure of meeting her at a recent tournament i am 6ft 1 and she looked about the same as me no heels, i think there is evidence she is more than the 183cm some people list on here she is 6ft 1 same as mona barthel
sophie
said on 22/May/15
i don't think petra is quite 6ft 1 but i am certain she is more than the 182cm listing on here i heard someone on commentary say she is 6ft 1/2 184cm she is a margin taller than vika azarenka who is 183cm
leo
said on 19/May/15
Rob is it possible petra is a closer to 6'1 than 6'0 she is very close to federer in pics?
[Editor Rob: I've not see enough evidence to say she was nearer 6ft 1 than 6ft. ]
alexandra
said on 19/May/15
Kvitova is the same height as Novak at champions dinner at Wimbledon last July she must have high heeled footwear because Novak is 6ft 2 kvitova could be six one
joey
said on 19/May/15
Petra looks 183cm upgrade possible rob ?
megan
said on 19/May/15
Petra is 183cm but when she wears her heels she is way over 6ft, I am 5ft 10 and I was 6ft with my heels when I met her in Italy at a tournament last week I was atnoshed to find that she was several inches taller,she was like 6ft 3 with her high heeled footwear,she cannot be under 6ft barefoot
Tania
said on 8/Feb/15
@luke: 182 cm can be considered a weak 6'0 sometimes because it's just a cm away from a legit 6 foot height.That's why even though her profile page claims 182 the height in feet is rounded up to 6'0.
I think she's not a classic beauty, but there is something about her. She has beautiful blue eyes and a charming smile; plus she's a very sweet, humble girl so that makes her more attractive. Maybe it's just my imagination but she's started looking hotter since winning her second Wimbledon title.
nona
said on 7/Feb/15
@Tania: Totally agree with you that Kvitova is too good a player to be restricted to just 2 Wimbledon titles. She has got rid of her tummy flab and is looking in good shape and will defnitely win more slams if she gets stronger mentally
Tania
said on 6/Feb/15
Kvitova's WTA profile says 182 cm too.
Click Here
She could be as great a champion as Sharapova if she wasn't such a mess mentally - a great shame because I like her a lot as a player and a person. She has the talent for more than just 2 Wimbledons.