Richard Attenborough's Height
5ft 6 ½ (168.9 cm)
English actor, best remembered for appearing in films such as Jurassic Park, Miracle on 34th Street, 10 Rillington Place, The Sand Pebbles, The League of Gentlemen, The Human Factor, Doctor Dolittle, Brighton Rock and The Great Escape. As a director he has made memorable films such as A Bridge Too Far, Gandhi, Cry Freedom and Chaplin.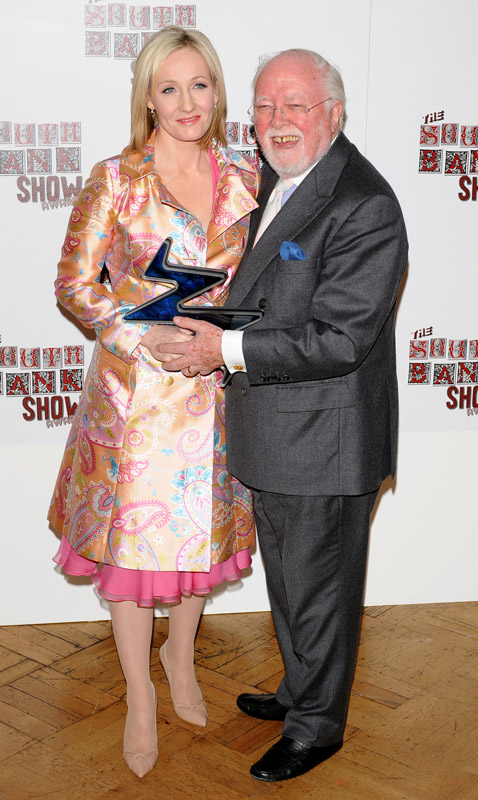 You May Be Interested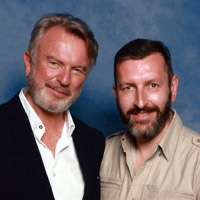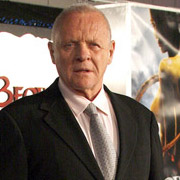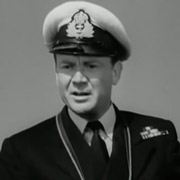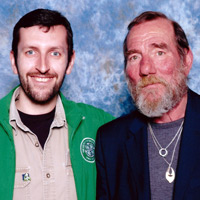 Add a Comment
27 comments
Average Guess (10 Votes)
5ft 6.33in (168.5cm)
Sinclair
said on 27/Aug/20
Rob, could you please add "The Sand Pebbles" and "And Then There Were None" to Attenborough's acting credits?
It is true that Attenborough rarely seemed a legitimate 5'7" on film but nevertheless, I would give him 5'6.75" for his peak. I thought Herbert Lom could have passed for a strong 5'8", surprisingly, in the 1974 version of And Then There Were None. Attenborough was only about one inch shorter than Lom in that film and Elke Sommer could have been slightly shorter than Richard Attenborough. In The Sand Pebbles and The Great Escape, I thought 5'9.75" Steve McQueen didn't seem much more than three inches taller than Attenborough.
Miss Sandy Cowell
said on 8/May/20
It's Richard Attenborough's brother's Birthday today. Wildlife expert and conservationist David Attenborough turns 94 today. A 🎂 Happy Birthday 🎂 to David! Height-wise, I found 178cm for him, which was probably his peak, but even if he's lost quite a few centimetres, he's considerably taller than his late actor/director brother.
I'm giving Richard, or Dickie as he was affectionately known as, 5ft6.5.
Leon Brown
said on 28/Apr/18
I met him Richard Attenborough in 1998 and spoke to him for 5 mins at the a 50th anniversary event for 'Brighton Rock' at the University of Sussex. We were exactly eye to eye and I'm 5 ft 5. He was 75 years old at that point so if he lost height his max height was probably 5ft 6 - 5 ft 6.5 range.
Vibram
said on 14/Nov/16
David Attenborough was, I estimate, 178cm peak and is now down to around 174/175cm at age 90. He was legit 9 to 10cm taller than his brother Richard in the 1970's.
Geoff
said on 8/Nov/16
Thanks Rob. Although I'm no expert yes it does look to me like a good 4 inches I'd say in old age and in youth-
Click Here
Click Here
Editor Rob: between 3-4 inches Geoff, it is quite possible.
Geoff
said on 25/Oct/16
Rob how tall do you think his brother David is? Any plans to make a page for him? Thanks!
Editor Rob: never eally looked at david but he did look in younger photos at least 3, maybe 4 inches taller.
Sandy Cowell
said on 21/Oct/16
How about this giant of the film world for leaving us with a lasting legacy?
I saw him when I was very young in 'Brighton Rock' and then of course, he was fabulous in Jurassic Park and so much more besides. Never did his 5ft6.5 inch stature ever even occur to me while watching these films. I actually heard he was half an inch shorter, but what does it matter? So many great directors are small and he was a great actor too. And boy, this was one popular guy....
Lukebton
said on 18/Oct/15
was this guy ever 5'7'' rob? or just under maybe.
[Editor Rob: I'm not as convinced he really was a full 5ft 7]
Arch Stanton
said on 4/Nov/14
Wonderfully sinister in Brighton Rock!
Arch Stanton
said on 5/Oct/14
Click Here
There's a highlights of it there but it doesn't really do it justice without watching the film but you can see by some of the comments others agree with me..
Arch Stanton
said on 5/Oct/14
@Rob Too many films to recommend to you but 10 Rillington is one of the most disturbing films I've ever seen, the abortion scene in particular, if ever you want something dark to watch... Because it was filmed in a house which would have looked exactly like the house where the murders happened across the street and Attenborough and Hurt's incredibly convincing performances it felt realistic, unlike a film at times. I can't believe neither of them won an Oscar for it although Hurt received a BAFTA nom. Attenborough absolutely smoked rings around Hackman's performance in the French Connection. He literally became the creep who did the murders, and got his slimy demeanour to perfection, even the accent. For some reason it's not super well known, probably because it is so downbeat, but I'm pretty sure most Attenborough fans would say it was one of the best examples of what he was capable of as an actor. It is the creepiest film I 've seen to date I think, the seedy decor and all that only added to the feel of the film.
mike
said on 1/Oct/14
RIP legendary actor.
This seems right 169-170.
Realists
said on 29/Jul/14
Rob, his peak was 5'6.5 and current is 5'5. He looks much shorter than 5'9.5 McQueen.
Arch Stanton
said on 17/Jul/14
Rob can you add a photo and add 10 Rillington Place, The League of Gentlemen, The Human Factor and Doctor Dolittle? Have you seen 10 Rillington Place? He and John Hurt were incredible in that film. It's probably the best serial killer film I've ever seen in seems of realism. When I started watching it I was highly dubious about a Santa Claus look alike pulling off playing a serial killer but he was worryingly convincing! Either he or John Hurt really should have won an Oscar for it IMO. Eight O'Clock Walk is on later on Film4 which I'll probably watch although I'll be enjoying the Golf Open over the next few days!
[Editor Rob: not seen 10 Rillington, looks worth watching.]
Arch Stanton
said on 16/Nov/13
@Daniel. You're judging the angle wrong. Attenborough is definitely taller than Pleasance in the Great Escape, I'd day about an inch.
Arch Stanton
said on 16/Nov/13
Looks 5'6 to me in The Great Escape. Occurred to me he looked a bit like Lars Ulrich from Metallica as a young man.
GUK
said on 27/Sep/13
John Hurt looked 2 inches taller in the film 10 Rillington Place
Seb
said on 4/Sep/13
Check him out in the Magic Christian. He is shorter than Ringo, who is shorter than Peter Sellers (5'8" according to IMOb site) by 2-3 inches. So no more than 5'5" for him even in his peak.
Seb
said on 4/Sep/13
Just watched Ringo in the Magic Christian and he looks 2-3 inches shorter than Sellers. So once again even then, about 5'5" for Ringo, unless Sellers is wearing lifts. There is also as scene with Richard Attenborough who seems even shorter than Ringo. Sir Richard was never 5'7".
Daniel
said on 14/Aug/12
There's a good shot in The Great Escape with Attenborough and Donald Pleasence standing face to face (the scene where they're telling Pleasence that he can't participate in the escape due to his blindness). Pleasence is clearly 1/2" to 1" taller than Attenborough, both standing face to face with good posture. So if Pleasence is 5' 6", then Attenborough can't possibly be 5' 7".
chris robinson
said on 14/Jun/12
Check out the Sand pebbles - Steve McQueen looks abut five or six inches taller than him. There's simply no way he was every 5 7'. I tend to see the possibillity of some of the estimates on this site but this one is way out for sure. Unless it was his publicist who provided the height.
Seb
said on 1/Oct/11
Check him out in The Great Escape, and you'll find, that despite flattering camera angles he is, after Donald Pleasance, the second shortest in the cast. This, of course, does not diminish the enjoyment derived from his performance. I agree with 5'6" or less.
Doug
said on 10/Feb/09
Goldblum looked as if he had nearly a foot on Attenborough. 5'6" max I'm sure.
Anonymous
said on 20/Dec/07
saw the human factor on tv the other night. most of the others in the film towered over him, especially nicol williamson, who looked about a head taller
G-MANN
said on 13/Jan/07
In Jurassic Park he looks pretty tiny next to the towering Jeff Goldblum (6'4"). At over 80 he will have lost some height.
ForensicNYC
said on 30/May/06
Now about 5'5" Sir Richard with 5'3" HRH The Queen...
Click Here
With 5'9" OBI WAN KENOBI...
Click Here
Beside 5'1" Judy Dench and Mr. & Mrs. Jo Green, Directors Guild of America director.
Click Here
Bill
said on 21/Apr/05
Well I've met him(and his brother) and 5-6 is probably about right for his younger days but now he is a bit less than this.