Rick Fox's Height
6ft 6 (198.1 cm)
American former basketball player and actor. He said on his twitter regarding his height:
"I used to say 6'7 when ballin and 6'5 when acting"
. On his online resume he listed his Weight as
"240 lbs"
.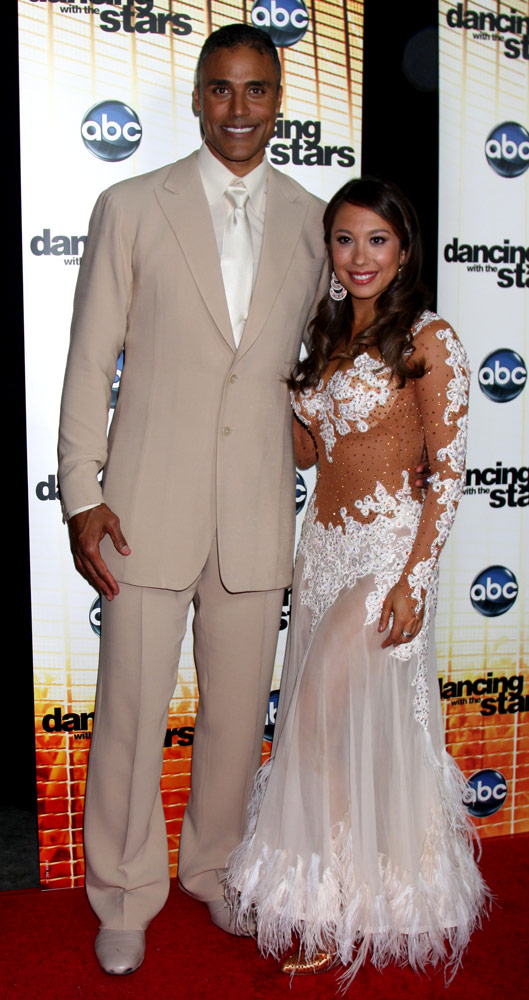 Photos by PR Photos
You May Be Interested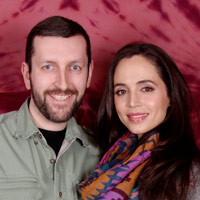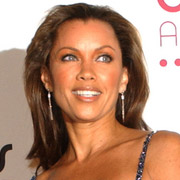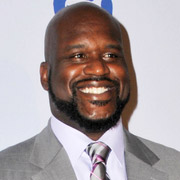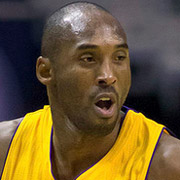 Add a Comment
88 comments
Average Guess (23 Votes)
6ft 5.99in (198.1cm)
Chris Junior Hernandez 1990
said on 29/Apr/20
@Canson We wouldn't know when stand up straight for a measurement Rick could still hit 6'5 3/4. Probably is his posture seem quite loose nowadays sometimes look as low as 6'5-6'5 1/4.
Canson
said on 10/Apr/20
@Mickie: I wonder who's taller between he and Paul Pierce
Click Here
Mickie
said on 8/Apr/20
6'5.75" is a better fit than 6'6".
Canson
said on 20/Feb/20
@Junior: maybe 6'5.75 or 6'5 5/8 peak height and 6'5 3/8-1/2 today. He's in his 50s so maybe he lost height now
Chris Junior Hernandez 1990
said on 19/Feb/20
@Canson If we leave legit 195cm for Mamba then Rick can be both 6'5 1/2 to 6'5 3/4 and this is how they look apart during both of their glory days in the Lakers. Weak 6'6 for sure for Rick.
Canson
said on 30/Dec/19
@Junior; based on how he looked next to Kobe 6'5.5 is the max I could buy. Rob also said that he looked noticeably shorter up close than Daniel Cudmore and that Cudmore had less footwear. But Rob also had Cudmore at 6'7" previously and said that Cudmore wouldn't have been at his afternoon height when he saw him as it was earlier in the day. Possible Cudmore was more 6'6.75 earlier in the day when he met him and that Rob gave him the full 6'7" due to the significant height difference Between them if he wasn't 100% sure. But back to Rick Fox that's why Fox claims 6'5 when acting because he's 6'5 range barefoot even if that means 6'5.5.
Nik
said on 1/Nov/19
I love his above comments!
Canson
said on 5/Oct/19
@Junior: better chance he's less than 6'5.5 than more than it
Chris Junior Hernandez 1990
said on 5/Oct/19
If Rick Fox is really 6'5 1/2 then Rob have long ago pull him down. Why is Rick still stay 6'6 probably is because he is more 6'5 3/4 to Rob.
Canson
said on 20/Jun/19
Peak height was weak 6'6"
Sotiris Gravas
said on 1/May/19
6'5.5" Fox and max 6'4" Michael Clarke Duncan (2004)...
Click Here
Duncan and 6'5" Mark McWire (2000)...
Click Here
Dream
said on 4/Apr/19
Rob, do you think Bo Burnham can pull off looking 6'5.5" at times, like Rick Fox?

Editor Rob
Yes,sometimes he could pass for the 5.5 range.
Junior Hernandez 1990
said on 11/Jan/19
I would have give full 197cm for Rick since 6'5 1/2 was like 196.8-196.9cm, i rule out Rick can look between 197-197.5cm but sometimes pass for 6'6 maybe was in the morning.
Canson
said on 20/Oct/18
I'd say very strong 6'5" today. Maybe weak 6'6" peak. I doubt he was ever more than 196.5 or 197 at a low. The guy says 6'5" while actin meaning he isn't 6'6" and Rob met him and said he didn't look 6'6 up close. Chances are he's closer to 6'5" today than 6'6"
Allie
said on 25/Aug/18
He's so handsome imo! He and Vanessa Williams seemed so cute together.
Not buying a full 6'6 though.
Canson
said on 11/Aug/18
@Rob: if he claimed 6'5 while ballin that means he must have measured somewhere 6'5 range at some stage
Canson
said on 13/Jul/18
@Junior: I still wonder about PG's measurement. Had they not said he had grown I would say he were 6'7.25 since the .75 is morning and he looks same as Kevin Love. I know Danny granger mentioned once about their heights that one was 6'8 and one 6'9" but didn't say which was which. They both were listed 6'8 and 6'9" at different times during the pacers careers
Junior Hernandez 1990
said on 1/Jul/18
Saw some picture he only look 2" lower than 6'7 3/4 Paul George.
Christian 6'5 3/8"
said on 23/Jun/18
@Canson
Agreed
Canson
said on 22/Jun/18
@Christian: he surely doesn't look 6'6" with Kobe either or Devean George who was measured 6'6.5 (and not sure what time of the day it was when he was measured). Fox looks 6'5 and change similar to you and max maybe 197
Christian-6'5 3/8"
said on 14/Jun/18
He doesn't look 6'6". Don't know why Rob still has him listed at that when he met him in person and thought he looked about 6'5.5"
Canson
said on 14/Jun/18
@Junior: I'm thinking 6'5.5 max and may come down to 6'5 3/8 at a low.
@Rob: I'm surprised you still have him listed 6'6" if AJ was taller in person and AJ is 6'5.75. I'm not sure Fox ever measured 6'6" barefoot at a normal low. In the morning easily but for site purposes weak 6'6" peak max imho. 6'5.5-.75 best case or 6'5.5 flat.
Even with the pic above I get a taller impression from Carmelo Anthony or Paul Pierce and even more so with them next to Kobe vs Fox next to hkm

Editor Rob
I seen more of Joshua though, unfortunately I didn't have as much time seeing Fox up close, hence I am not as sure about him...
Junior Hernandez 1990
said on 28/May/18
I think overall Rick Fox still look 197cm so i would give 6'5 5/8 for him.
Canson
said on 26/Apr/18
@Viper: I know Bobby3342 said initially that he was a weak 6'6". I know one person who has met him and they said 6'5 and change like you did. This guy is a NBA scout (my former AAU coach). He said he didn't quite look 6'6 but maybe at best 6'5.5. I would put a peak Fox around 197 max maybe just 6'5 3/8-6'5 1/2. He doesn't edge Kobe by a full inch. But that says more about the players here that they are overlisted. Jordan would never measure 195cm let alone 6'5 at a low. He's 6'4 3/8-5/8 max at his peak in the afternoon and 6'5"-6'5.25 morning height.
viper
said on 22/Apr/18
I met Rick Fox when I was 10 years old. Looking back he didn't give off a 6-6 impression.
Canson
said on 21/Apr/18
@Junior: the funniest part is that Rob met him and said that he is under 6'6".
Junior Hernandez 1990
said on 19/Apr/18
@Canson It's strange that Rob still put Rick at 6'6 despite we all could see him 2cm max taller than legit 195cm guy like Kobe, just like Boris Kodjoe being about 6'3.5" but get upgrade to 6'4.
5ft10hero
said on 8/Apr/18
This man is huge .I encountered the man in a nightclub in miami recently.Noticibally taller then everyone there.He looks like he weighs 240+.Anything lower then 6ft6 is false.He could even be a legit 6ft7,however he had on Dad like nike sneakers when I saw him.I would say 6ft6 1/2-6ft7.
Canson
said on 15/Mar/18
@Junior: my guesses 6'4.75 for Kobe (194.945) 6'5 3/8-1/2 maybe for Fox (196.5-197). Remember rob saying he never looked 6'6" when he met him
Canson
said on 1/Feb/18
@Junior: that's a possibility but 6'4.75 looks just as realistic imho. Melo when he stood next to me I saw "up to" 2". Everyone around us said 1.5-2". I can come down any day to 193.7-193.9. Best case is I was 193.9 since I wasn't on my feet as long possibly that day. I'll give Melo the full 6'6.25 and Kobe 6'4.75 prob. But 6'4 7/8 could be believeable because of how Jordan fares next to him (noticeable diff) like 1cm but also because Jordan may have lost a few mm and just be 194 today
Junior Hernandez
said on 1/Feb/18
@Canson That picture wasn't good for comparison. Overall almost 2cm i can see it too. I figure out Kobe might be few mm over 195cm and Rick is more like solid 6'5.5" not over 197cm like you say. Kobe 6'4 7/8 (195.26cm) a bigger chance than just 194.9cm.
Canson
said on 23/Dec/17
@Junior: maybe Fox lost height today. I know there's a camera advantage here but other times he had Kobe by an inch that I've seen or close to an inch so prob a "good 2cm" meaning Kobe at 194.945 would make Fox no more than 197 which I believe or could have even been 6'5.5.
Click Here
Canson
said on 23/Dec/17
Looking more a strong 6'5 to weak 6'6" today. Wouldn't go higher than 6'5 5/8 no lower than 6'5 3/8 (196.5/197)
Editor Rob: I'd be a bit surprised if Rick had lost any height, but you never know...a 1/4 inch after a long career in sport isn't out-with the realms of possibility.
Canson
said on 11/Dec/17
@Junior: disagree on this one. I see half inch minimimum but can't see footwear. Maybe Fox is more 6'5 1/4 and not a full 6'5.5. Rob did mention that he was noticeably shorter than Daniel Cudmore with more footwear. Cudmore admitted to being 6'6.5 no guarantee that's a low but probably is. If cudmore is truly noticeably taller it would make Fox like 6'5 1/4-1/2 prob say if cudmore only has 1/2 or 5/8" footwear but then again maybe rob met him early in the day. But if he didn't an inch would make Fox 6'6" or a hair more with shoes. Maybe he's 196.5cm and Kobe 195
Junior
said on 10/Dec/17
@Canson
I believe there is only 1cm between Foxx and Kobe in real difference. It's just that Kobe is bald and Fox had a hair more give much taller impression to some people.
Canson
said on 18/Nov/17
@Rob: at times i swear he is no taller than Kobe so i agree. I can see 196-196.5 at times just as much as much as 196.5-197
Canson
said on 16/Nov/17
@Rob: yea I'm not seeing 6'6" at all. Max 6'5 1/2 with Kobe as that can look near 2cm. Really anywhere from 196-197 like KROC mentioned once which could mean 6'5 1/4-1/2
Click Here
Editor Rob: 6ft 5.5 is always a possibility, I mean he is a very tall guy, but a bit like Rory, his proportions don't make him seem as tall.

A guy like Anthony Joshua gives off a taller vibe when walking around than Fox.
Canson
said on 22/Oct/17
I think a peak 197-197.5 is good and today 196.5. Rob has said he looked noticeably shorter than cudmore and Joshua with more footwear and less against both respectively. Meaning 6'6.5 cudmore is prob 6'7 or so in shoes Fox prob not much over 6'6 in shoes
Canson
said on 26/Sep/17
Weaker 6'6"
198.5-199 out of bed
196.5-197 at his lowest
Some Guy
said on 3/Sep/17
Rob, ever thought adding Stephen Gevedon (played Scott Ross in the first season of Oz)? Fox was definitely the tallest of the Emerald City cast and Gevedon was the second tallest. He always seemed at least two inches shorter than Fox. Google lists his height as 194cm (6'4½) which seems legit.
even
said on 22/Jul/17
a weak 6'6"
Arby
said on 16/Jun/17
6'5-6'6 is right
Height
said on 8/Jun/17
In the 197 cm - 197.5 cm range
Canson
said on 30/May/17
looks more 197cm 6'5.5
184guy
said on 25/May/17
@ROb , isn't fair tô bring Rick down a bit since you said That he looked shorter than Anthony JOSHUA (knowin the footwear etc...)?
Canson
said on 6/May/17
@Bobby: you'd give Fox a full 6'6" or 197cm? I would've said 6'5.5 only because he doesn't look much taller than Kobe but maybe you're right.
bobbyh3342
said on 5/May/17
ive met rick fox back when he was with the Celtics in the 1990s ,he was almost as tall as my dad who was a barefoot 6'6.5, so I think rob has him listed correctly , but as far as Julius erving I would guess 6'5.5
Canson
said on 20/Apr/17
@Rob: agreed that he has chance at. That's in line to with how KROC has him to 196/197. 6'5.5 is how I guess him too
Canson
said on 18/Apr/17
@Rob: who would you say is taller in person? Fox or Anthony Joshua?
Editor Rob: Joshua actually, maybe because of a bit more footwear...

Fox has a chance of 6ft 5.5-5.75 range
Canson
said on 16/Apr/17
@SJH: I can see a current Dr J as 6'5" possibly. He barely looks taller than Jordan these days (maybe 1/2") but he's 70 years old. However a friend of mine met him who is a solid 6'4 judging him next to me and he thought that Doc was a legit 6'6" in the 80s when he met him. Maybe the fro but I saw a pic with them and he looked close to 2" taller but 6'5.5 seems legit for his peak at his lowest
Canson
said on 26/Mar/17
@Rampage: I agree prob 199 out of bed 196-197 before bed
Rampage(-_-_-)Clover
said on 24/Mar/17
199-200cm out of bed.
Canson
said on 24/Mar/17
@SJH: I could even go as far as 194.75 evening for Kobe and 196.6 evening for Fox meaning day time 195 and 196.85 respectively
S.J.H
said on 23/Mar/17
@Canson
Honestly easier to say between fox and kobe they look 1.5cm apart. Kobe 195cm and fox 196.5cm same as a current julius erving
Canson
said on 17/Mar/17
@SJH: id say if it's 1/2" or 5/8" more likely Kobe is 195 and fox 196.5ish (tough to tell a 1/8" diff so could really be 5/8").
Canson
said on 11/Mar/17
About 196.5-197
S.J.H
said on 17/Jan/17
Rick fox most 0.5" taller than kobe bryant.
Kobe 6'5 , 6'4.75 was big chances of false measurement and c'mon it's 0.25" very possible kobe had loose posture gotten this measurement
Fox 6'5.5
Canson
said on 4/Jan/17
198/199 out of bed
196-197 at his lowest
Christian-196.2cm (6ft5.25)
said on 24/Dec/16
I don't see a full 6ft6 in Rick Fox, no matter how much photos I see him in. He may be the same as Anthony Joshua, 6ft5.5-6ft5.75 range.
Canson
said on 25/Nov/16
196/197 cm
BOBBYH3342
said on 19/Nov/16
met him several times with the Celtics had an inch on me . rob has him pegged weak 6'6
Wallace
said on 31/Aug/16
I've Met him in person more than once living in LA. He's six five and a half. Barely taller than my six five friend
Canson
said on 20/Jul/16
@Height: some pics it's even less than an inch where some an inch. 6'5.5 looks about right. Looks similar to a guy like Dan Majerle or maybe Dr J
Canson
said on 20/Jul/16
198-199 out of bed/ 196-197 at night.
Height
said on 16/Jun/16
He's at least 1 full inch taller than Kobe, so I wouldn't give him anything under 6'5.75" (197.5 cm)
Click Here
5ft10guy
said on 10/Apr/16
Hes like an 1 inch shorter then kobe hes not 6ft6 he really isnt.Their is a video with him and kobe greeting each other in one of kobe's retirement interviews . Hes like 6ft4.5 and kobe is 6ft5-6ft5 1/2. Bottom line hes not taller then kobe
Andrea
said on 10/Mar/16
Rob, why you keep him at 6'6, even if you said he didn't look a big 6'6 up close?
You said he did look shorter than Anthony Joshua in person and Anthony isn't a full 6'6 himself...
He claimed to be 6'7 more than once on his Twitter and, while i'm sure he'd be near that mark in the right pair of shoes, i think 6'5.5 would fit him more!
Editor Rob: if I'm not as certain, maybe it is best to leave a listing as is.6ft 5.5-6 range I think is probably a range he may measure in, rather than 6ft 6-6.5.
Canson
said on 7/Jan/16
6'5 and change or 6'5 1/2 looks right. He looks close to an inch taller than Kobe but doesn't look the full 6'6
Mathew Robinson (190 cm)
said on 18/Dec/15
Should list him at 6'5.5" or 6'5.75".
Bishop
said on 31/Mar/15
Didn't you say he didn't look the full 6'6" in person, Rob?
[Editor Rob: he could be 6ft 5.5-6, somewhere inside that range.]
joe 193cm night
said on 18/Mar/15
6´5´.5(197) and kobe 6´4.75(195)
S.J.H
said on 31/Jan/15
Try 6'5.25 and 6'6 out of bed. 6'6 through out day never happen
spainmen192cm
said on 17/Jan/15
Rob time for a downgrade?, you said he didnt look a big 6ft6 in person...
Andrea
said on 17/Jan/15
Maybe, since you yourself said he didn't look a big 6'6 up close, you should change him to 6'5.5?
thinker
said on 5/Apr/13
good listing rob
R
said on 13/Feb/13
6'5 and a half or he is 6'6 with bad posture never 6'7.
Jonathan
said on 2/May/11
Isn't Rick Fox 6'7"??
jtm
said on 17/Nov/10
he always looks like a giant next to eliza dushku and vanessa williams so 6'6 is spot on.
Big King
said on 21/Sep/08
Fox could be 6'5 1/2".
Shaq is 7'1"
said on 29/Dec/07
Ray Allen was measured 6'3.5" in 2000
Rogga
said on 13/Oct/07
Yep! He doesn't look like a 6'7" tall man. 6'6" is his real height.
sing
said on 16/Apr/06
yes except ray allen is 6-4, not 6-5.
Ben
said on 13/Mar/06
I just finshed seeing him on the movie, He Got Game and he was standing next to
Ray Allen, who is listed at 6'5" and he looks about one inch taller, no more than that!
Anonymous
said on 14/Dec/05
He's on an episode of "Love Inc., he's opposite Holly Robinson Peete, playing basketball. He's 6'6" MAX.
Ball-A-Hallic
said on 7/Jun/05
All NBA players get boosted up two inches it makes them bigger plus if a dudes 6'1 3/4 there probally gonna put em at 6'2 or 6'3 my uncle knows a dude that was an assisstant coach for a pro team(I forget which 1) and a college team in Oregen
CelebHeights Editor
said on 28/May/05
JS was right. Fox said it himself in a fan chat on Nickle:
"I'm six feet six inches"
JS
said on 17/May/05
Gonna go with 198-199cm