Sally Field's Height
5ft 2 (157.5 cm)
American actress best known for roles in The Flying Nun, Lincoln, Forrest Gump, Mrs Doubtfire, Places in the Heart and Norma Rae. In Pittsburgh Post Gazette (Mar 1985) she said,
"I will always be locked into being this 5-foot-3 woman with a pug nose"
. In a 2012 yahoo interview, she said:
"Daniel is about 6'2". And I'm 5'2""
and in 1982
"I'm 5-foot-2"
.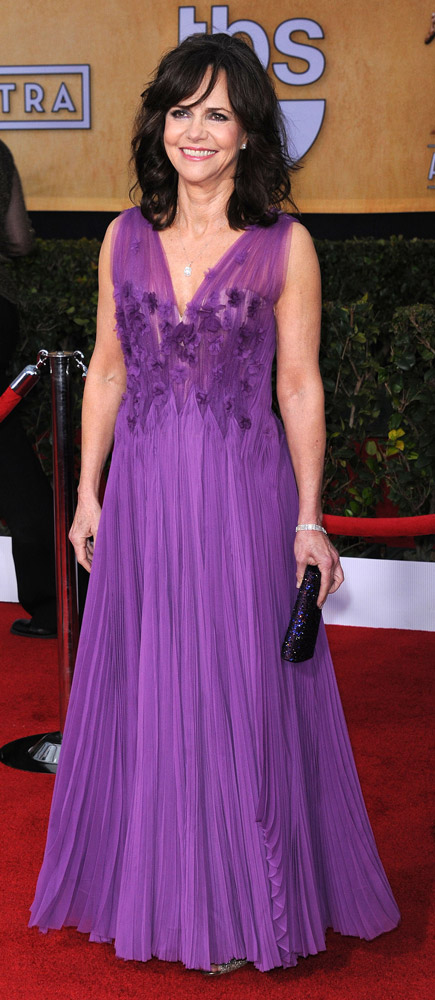 Photo by DFree/BigStock.com
You May Be Interested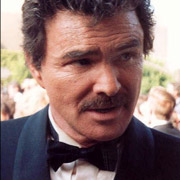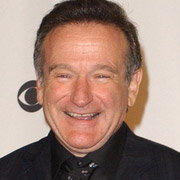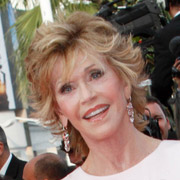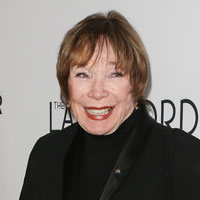 Add a Comment
28 comments
Average Guess (6 Votes)
5ft 2.17in (157.9cm)
Nik Ashton
said on 31/Dec/19
She was honest in 1982 and 2012 2!
wishbone
said on 31/Dec/19
Will I ever see 5'3" Sally Field in person like I did with 4'10" Cathy Rigby 5' Patty Duke 5'1" Barbara Mandrell and 5'3" Cheryl Ladd? Not too likely. But Sally deserved the honor the Kennedy Center For the Performing Arts gave her! (5'3" Linda Ronstadt got honored as well.) I love Sally even though her 100 pound weight is a bit small for 5'3" women. Yet Sally is pretty in flowing gowns or jeans! Love you!
Miss Sandy Cowell
said on 6/Nov/19
🎂💐💝🕯️ Happy Birthday Sally! 🕯️💝💐🎂
Many Happy Returns to Sally, who turns 73 today, and looks nowhere near it!
5ft2. 😁👍🎁🎈
🎂💐💝🕯️🎂💐💝🕯️🎂💐💝🕯️🎂💐💝🕯️
Miss Sandy Cowell
said on 2/Aug/19
I first took notice of Sally when I saw her starring as a young girl with a tragic past in an award-winning film called 'Sybil'. Based on a true story, Sally acted alongside Joanne Woodward, who played her therapist.
Sally played much younger than her years, parts that are almost exclusively reserved for the petite actors and actresses, and those with baby faces!👶
5ft2.25.
wishbone
said on 11/Oct/18
Sweet and pretty! And 5'3" Sally Field is one of my favorite petite sweethearts! From the time I first saw Sally in 1965 on Gidget,I had a feeling she would become a great actress. And her two Best Actress Oscars and two Emmys pretty much complete a "circle" showing how great she is! But my most special Sally Field memory came on Dec.7,1984 when she sent me a picture of her,the first such celebrity picture I ever landed! Since I was depressed being laid up with a broken foot,I desperately needed something to cheer me up. And Sally came through on that picture! Jeans wearing Sally's picture perked me up and I feel Gidget and The Flying Nun are just two pieces of Sally. But like 5' Cathy Rigby,Sally is severely shy and not as talkative as other performers. Yet she has sure spoken out about her battle with osteoporosis,which I like. I would picture Sally more now at 5'1",but her Oscars are not to be sneezed at! Love you,Sally!
Mark87
said on 30/Jun/17
Much has been said about Anita Sarkeesian's height. She has claimed that she's 5ft11 (no joke..). The reality is that Anita Sarkeesian is slightly shorter than 5ft2 Sally Fields. Here's a link:
Click Here
Danimal176
said on 10/Jan/16
Its very possible that she was close to 5'3" when she was quoted in that 1985 interview and 5'2" in the 2012 interview. My mom is the exact same age as Sally and she was 5'2 3/4 when she was younger and is 5'1" today. The average 70 year old woman loses a full 2" in height.
Amanda
said on 8/Jun/15
5'2 seems about right.
Rampage(-_-_-)Clover
said on 29/Apr/15
She does look 5ft1-5ft2
Rampage(-_-_-)Clover
said on 14/Oct/14
There was about a foot between Field and DDL...
Greg Lehmann
said on 6/Jul/14
Dave Willock once said about Sally Field when she auditioned to play Gidget in 1964,"Sally has potential to be a great dramatic actress." Seems like the Wacky Races narrator/Red Max voice knew something! Sally has scored beautifully in all genres of TV and movies,whether fluffy comedy or serious drama! While I have both of 5'2" Sally's Best Actress Oscar winners,Norma Rae and Places In The Heart,Sally has a special distinction with me. She was the first celebrity in 1984 I got a picture of! Sally also looks nice in what she wears,from gowns to jeans. She's small,but as I saw when in December 1980 she modeled a pants suit,slacks,jeans,shorts,a jumpsuit,and a dress,she was pretty in all 6 outfits! Now with her Hollywood Walk Of Fame star,she has completed the transition from Gidget and The Flying Nun into an actress who can do anything! Love you,Sally!
mister_lennon
said on 14/May/14
5'2 at her peak sounds pretty right. dolly parton with super high heels was shorter than her wearing normal heels. so, yes, 5' 2 sounds right for her height. now, about 5 or 5'1. Parton is not more than 4'10 or 4'11. could look 5' at her best in a good day and with very good posture. now, possible less.
Arch Stanton
said on 6/May/14
Rob can you add Norma McRae and Places in the Heart which she won Oscars for and Lincoln?
5'2" max in Norma McRae and very petite.
Arch Stanton
said on 11/Mar/14
Rob any chance of a current downgrade to 5'1"? 5'2" peak is OK but really looks like she's lost a bit of height now. she looked tiny in Lincoln, in fact at times in it she looked nearer 5 ft flat. She's late 60s now.
greg lehmann
said on 21/Jul/13
Sally sure is sweet and pretty for a small 5'3" woman! She won my heart as Gidget and The Flying Nun,yet her two Oscars are nothing to be sneezed at!
Sam
said on 14/Feb/13
She may be under this mark slightly at 66 years old. Daniel Day-Lewis can look in the range of being a foot taller than Fields.
gregory lehmann
said on 8/Jun/11
Sally Field is a delight! This 5'3" actress is wonderful! Sweet legs,"tickly" soft face,smooth complexion make sally so much fun to love. And just after I got over a broken foot,on Dec.20,1984,I got an unexpected present/a picture of Sally! Sally sure looks cute in her blue jeans,cute red/white/blue saddle shoes,red sweater,and sheer beige pantyhose she wears in her cute picture she sent me. (Oddly enough,I broke my foot mailing the letter when I slipped on ice.) Sally is a wonderful "girl next door" type,like Cathy Rigby. Love you,Sally!
shep
said on 21/May/11
She's 64 years old and has osteoporosis, so if she started off at 5'3" when she was playing Gidget, she's certainly lost some height since then.
gregory lehmann
said on 14/May/11
A nice woman! Sally loves her 4 boys,is sweet from face to toes,and her two Oscars are nothing to be sneezed at!Still 5'3",but in "Hooper",a coughing spasm from a nasty chest cold Sally battled broke two of her ribs. Great actress,but still can't totally stop being looked at as "Gidget."
gregory lehmann
said on 14/May/11
Sweet! Pretty,too. Not too long ago,I checked out a January,1981,"Glamour" magazine issue in which she modelled 4 pants suits,a cute jeans style jumpsuit,jeans,slacks,shorts,and a dress. Shw was cute in all of them! And she didn't look sloppy in any of the outfits,even if 5'3" Sally did wear pantyhose under some of the pants she modelled,but she looked and felt comfortable with all her outfits. Great job,Sally!
gregory lehmann
said on 9/May/11
Size 4 Petite Sally is a class woman! This 5'3" dynamo won me over from the first "Gidget" episode I saw,and it was sweet of my 4'10" girlfriend Joanie to lovingly buy me the "Gidget"DVD set for my birthday last year. Even though,sadly,like 5'Patty Duke and 5' Cathy Rigby,Sally was anorexic,she still is a beautiful woman. And you can't help but love Sally! Small in size (just 94 pounds,small for a 5'3" woman),Sally's big heart calmly makes up for her lack of size.
gregory lehmann
said on 6/May/11
A sweet 5'3".Sally is beautiful,but like 5'Cathy Rigby,shy.Sally was the first celebrity I got a picture of in 1984,looking nice in her jeans. My 5'1" Trade Winds friend Annette looks just like Sally! Sally can wear what her 5'3" heart desires and looks sweet and pretty,and she feels sweet and pretty,too! You're a champ,Sally!
Heightgirl
said on 8/May/09
Sally may have been 5f1ish at one point, but she looks to be only 5f now. She must have lost height, because of her Osteoporosis. She manages it with Boniva, just like she states in the commercials.
Click Here
Mister Lennon
said on 11/Oct/08
In Steel magnolias, she looked slightly taller than 5 Dolly Parton, same in the premire. So yes, she could be 5'2 at peak and now , probably a little less.
Anonymous
said on 8/Oct/08
She does commercials about osteoporosis which she has and is treated for so she could have lost some height since her 5'2" days.
Realme2008
said on 21/May/08
She seems so much smaller than that. I think she has lost height, because in "Brothers & Sisters" she looks 5 foot.
robotix
said on 31/May/07
looked 5' in Gidget
DITER
said on 12/Mar/07
She couln't be taller than 5'4'' anyway. Looks like that in F.Gump. Does anybody have fotoes from that movie?