Sean Paul's Height
5ft 8 (172.7 cm)
Jamaican Rapper known for songs like "No Lie", "Like Glue" and "Mad Love".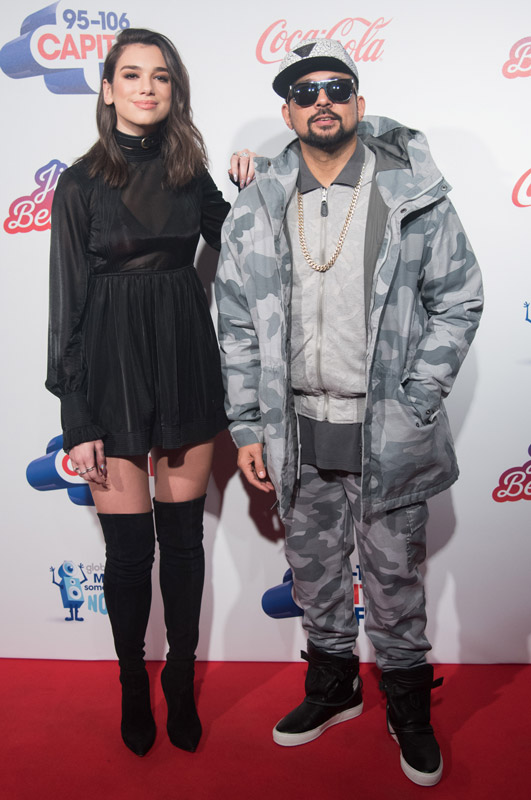 You May Be Interested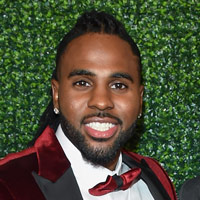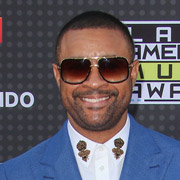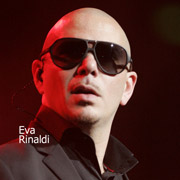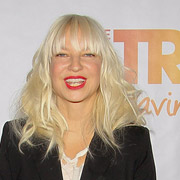 Add a Comment
32 comments
Average Guess (8 Votes)
5ft 7.75in (172.1cm)
Nearly 180cm guy
said on 31/Mar/20
Jamaica belongs to North America. Rob, I think you can add him to the American Rappers category.
Littlelee168cm
said on 4/Feb/19
There's no way he's 5ft 6.5 he'd look shorter next to dua lipa in heels than he does 5ft 8 barefoot and 5ft 9 in shoes no more than 2 inches shorter than her in heels
Boob
said on 30/May/18
Performed at the champions league final with Dua lipa and was easily shorter than her. I give him 5'6.5" on a god day.
Anuj
said on 10/May/17
I do not real height of him but he do not look small as 5.8 .sean Paul did a song with Enrique and lot of live concert images also anyone can google Enrique is 187cim in front of Enrique Sean Paul is not looking smal as 173 cm
Anuj
said on 10/May/17
Before reading these comment I was thinking he is around 6 feet because in every song he look quite tall
Kajal mehra
said on 26/Feb/17
You are very good rapper.i like your personality.your song with sia cheap thrill is really amazing i thurry enjoyed it.
A 171cm male
said on 23/Jan/17
Doesn't seem very tall good listing for Sean. ..
TGK
said on 16/Sep/14
Here's a pic for reference:
Kessy's officially listed height is 6 foot(though other sources peg her at 5'11") while Ross is 6'1".
Click Here
TGK
said on 16/Sep/14
He seemed to be about 3 inches shorter than Jen Kessy, and about 4-5 inches shorter than April Ross during their photoshoot in the 2012 Reggae Festival. They were both wearing flip-flops while he was wearing sneakers.
5'8" seems about right.
the height man says
said on 6/Jun/13
nnot reallly that short but a strong 5'8"
sez
said on 16/Jan/13
must be around 170 cm
mo
said on 6/Dec/11
i dont know why i thought this guy is like 6 ft 2 in
lee
said on 14/Nov/11
love Sean Paul.
Anonymous
said on 7/Apr/09
he is in average aobut the height
~`GiaN`~
said on 5/Mar/09
im 5.8 (173-175cm) and ive seen sean paul here in RPP (in peru) n i was next to had to raise my head to see his face so by that i know hes taller than me, in other words taller than 5.8
Alex2401
said on 22/Jan/09
Yes,173-174cm seems right for Sean Paul
crazybazy
said on 14/May/08
ReggaeStepper, if SP is 160, then keisha is like 148-152? And Beyonce like 155?That would make Shakira 138-140 and britney 152. And then LIL Kim is 135, no? I really don`t think Sean Paul is under 170.
sofia
said on 25/Jan/08
well if u look at the musicvideo "gitve it up to me" keyshia cole is wearing sick highheels and shes still like soomuch shorter than sean paul the she must bee like super short!! but i always thought that sean paul was like 190cm.. or something and now i find out that he's only 2cm taller than me!! haha lol:D
BigT
said on 9/Jul/07
Click Here
next to 5'8" Kanye West he looks short even if Kanye is closer 2 the camera
B199er
said on 10/Jun/07
Blu Cantrell is 5'7 (170cm) -
Click Here
You can see them both in the music video 'breathe' -
Click Here
They look more or less close to parity there. I'd say sean paul is therefore atleast 5'7, and probaby 5'8.
Mickey
said on 16/May/07
I agree with you rollabluntcallitaftermath. I always saw him as being tall and thin, at least 6'.
MD
said on 17/Apr/07
You're just terrible judge of height, ReggaeStepper, I hate to say. Shorter than you're 5'3"?! Come on.
ReggaeStepper
said on 15/Apr/07
SEAN PAUL IS 5'8"!!!!! Hell Noooooooo! I am 5'8" and he is up to my sholders and slightly shorter than my cousin who is 5'3". You guys need to up date your information, that picture with tyra must of been some kind of divergance or something. I've done a few showes with him at a few West Indian night clubs in Queens at a time in which wasn't popular in the U.S., and lemme assure you guys, he is not tall at all and is actually very short.
rollabluntcallitaftermath
said on 12/Apr/07
Wow.
I always thought he appeared much taller, I would have given him 6'1. Guess I haven't seen him enough.
aminah
said on 12/Aug/06
i though he'd be taller cause am like 5ft 6.5, so if he's really 5ft 8 guess then ma dreams are over for him..
sahra rodriguez
said on 9/Aug/06
I met him in Mexico City (December 2004)
and he is 5ft 8 in
In fact I asumed he was taller before met him
Manvir T.
said on 31/Jul/06
Tyra Banks is 5'10 and Sean Paul was next to her in a picture i saw and he seemed an inch shorter so therefore sean paul is at least 5"9!!!
height seeker
said on 29/Apr/06
Marc says on 18/Dec/05
I just saw an episode of Punk'd. A guy was pretending to call up someone and said "I got a guy here, he's about 5'8", 5'9"...." Sean paul is indeed 5'8".
Marc i saw that episode too 5 foot 8 hes an inch shorter than me
5'10chick
said on 15/Apr/06
id say 5'9 cuz on te episode of wild'n out he was a inch shorter than 5'10 tyra banks
Marc
said on 18/Dec/05
I just saw an episode of Punk'd. A guy was pretending to call up someone and said "I got a guy here, he's about 5'8", 5'9"...." Sean paul is indeed 5'8".
asaadNawaf
said on 31/Aug/05
I met Sean Paul in eygpt.Im 174 cm and he is a bit shorter than me... i think hes 2 centimeters less.. probably 172.
Sah2
said on 1/Aug/05
I thought he was shorter than that. he looks like he's around 5'7" to me.