Seth Green's Height
5ft 3 (160 cm)
American actor, best known for appearing on TV shows like Buffy, Robot Chicken and films like Austin Powers and The Italian Job. In his own words, when asked 'How tall are you', he says:
"I'm not 5'5". How's that?",
or
"I'm probably small enough to fit into places that other people couldn't".
. Indeed, in an E-Online chat he admitted that,
"I'm five-four. Hey, Rene Russo walked in a ditch when she filmed Freejack with Emilio Estevez. The great thing about this business is it's not about how you look, it's how they can make you look"
.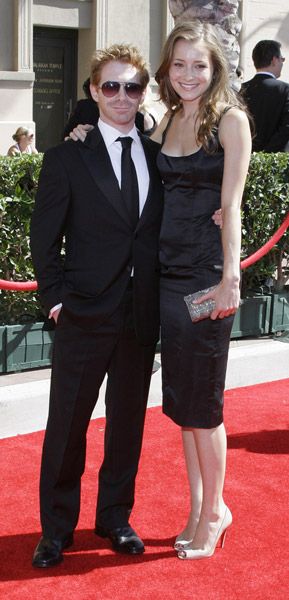 If I could change one thing about myself, I would be: Three inches taller. I'm 5 foot 3, and I can't reach tall cabinets.
-- 1994
People think I am Jamie Kennedy, who is over 6-foot. I am barely 5-feet-4. I go along with the confusion. I don't want to disappoint his fans.
-- Wisconsin State Journal, 2003
You May Be Interested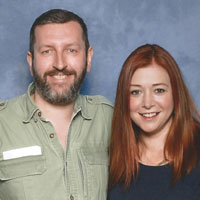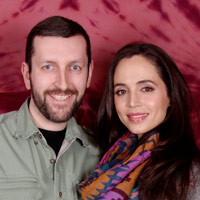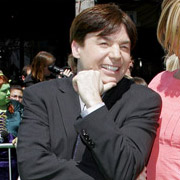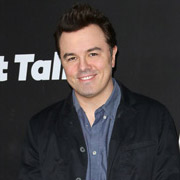 Add a Comment
181 comments
Average Guess (37 Votes)
5ft 2.93in (159.8cm)
Miss Sandy Cowell
said on 8/Feb/21
🎂🧛🎁🎊 Happy Birthday Seth! 🎊🎁🧛🎂
Many Happy Returns to Seth Green, who celebrates his 47th Birthday today.
5ft3.25 😄👌🍻🎈
🎂🧛🎁🎊🎂🎈🎁🎊🎂🧛🎁🎊🎂🎈🎁🎊
J2Frenzy
said on 3/Nov/20
Interesting that he said he'd only give himself 3 inches of height. If he picked 9-12 inches he'd have what many people describe as perfect height, but he only wants a little boost
Miss Sandy Cowell
said on 1/Nov/20
It didn't quite work out like that at all in this Christmassy episode. 🎄
The kid stood up to the monsters and they ended up getting his rotter of a stepfather! 👹🐙
Miss Sandy Cowell
said on 1/Nov/20
I'm watching Seth playing a little boy in an edition of 'Tales From The Darkside'. The kid has monsters living in his bedroom and his parents don't believe him. I think his mother will come to his aid, but she has a domineering husband, who isn't the boy's father.... 😝
5ft3 and very handsome. 😁👍
Parker
said on 19/May/20
At @ 1.4mins Seth stands alongside Brecken Meyer listed 5'5 0n the site
Click Here
One or both appear to be incorrect listings as there looks 4 inches between them

Editor Rob
given seth has thinner footwear, could be near 3 inches.
Nik Ashton
said on 18/May/20
@ 5.9 legit guy - Or do nice things for other people!
Nik Ashton
said on 16/May/20
@ John - It's great that you were taller than your father at the age of 12 and it's also great that your short friends are extremely successful with girls. I hope your height is never an obstacle for you.
Editor Rob
said on 16/May/20

Further to my previous comment, here is Seth in a wider shot beside the height chart I mentioned:
Click Here
Don't know what footwear he had though.
5.9 legit guy
said on 4/May/20
5ft 3 guy,flat and done
Great guy btw and being 5ft 3 or 9 or 10 doesn't matter as long as you are talented

Editor Rob
I didn't grab a screencap, but in The Rookie he stood next to a height chart and could seem 5ft 3 in whatever footwear hehad.
Nik Ashton
said on 8/Feb/20
@ Caleb - Well said!
I do see a three inch difference between Seth and Candace Bailey, but no more!
Miss Sandy Cowell
said on 8/Feb/20
🎁🎂🎈🎉 Happy Birthday Seth! 🎉🎈🎂🎁
Wishing one-time 'Buffy', who, like his co-actors from the show, has gone on to carve himself a successful film career, a very Happy 46th Birthday.
Seth's Birthday guess is 5ft3.25. 😁👌
🎁🎂🎈🎉🎁🎂🎈🎉🎁🎂🎈🎉🎁🎂🎈🎉
Chris Junior Hernandez 1990
said on 29/Aug/19
Rob, Seth claim 5'4 a few times and 5'3 for once so would you rule out 5'3 1/2?

Editor Rob
5ft 3 would be the highest I'd guess, the fact he also said barely 5ft 4 gives a good indication he knows he's not a full 5ft 4 guy.
Michael, 5'10" 178 cm
said on 27/Nov/18
Seth can't be 5'3", he looked 5'2" at best in the Italian Job and the 70's Show. I wouldn't even count out 5'1" for him, he might not look as short as that to me in that picture, but if you compared him to the other main cast members in 70's show, he looked absolutely tiny, I mean he made Eric (Topher Grace) look super tall in comparison. He looked like he was at least a foot shorter than 6'2" Ashton Kutcher, so I think he's more like 5'2" than 5'3" or 5'4" like the height Google lists him as. He has never been as tall as 5'3", let alone 5'4". Wilmer Valderrama who played Fez was no taller than 5'7" and Seth made him look average height and Mila Kunis looked more than an inch taller than him. In Can't Hardly Wait, every one of the cast members towered over him in that movie, even the red haired girl who played Denise was no more than 5'6" and she looked tall compared to him. That's where I said "Oh my god, that guy is short!". Seth Green is 5'1"-5'2" imo, he looked barely over 5 feet tall. He is definitely not his Google listed height of 5'4", he looks quite a bit smaller than that. Michael J. Fox who is a legit 5'4" looks very short, but this guy looks tiny. Similarly tiny
Kevin Hart
is 5'2" irl, and Google also lists him at 5'4", like what's going on here? Even Joe Pesci edged him out. He is 5'2" MAX!
Ethan walker
said on 4/May/18
He looks 5'1
Gabriel Linares
said on 6/Jan/18
I think he is 5'4 3/4 actually he's not 5'5 nor 5'3
Tallish89
said on 19/Sep/17
Looks a lot shorter than Wilmer in that 70s show
I'll say 5'3 max
errybodyshutup
said on 5/Aug/17
next time i get asked about my height its gonna be "im not 5'9. howboudat?"
Caleb
said on 1/May/17
Stop worrying so much about height people! I'm 5'6 and though I'd rather be taller, I've accepted that I can only work with the genes I've been given. Honestly there are much more important things in life than height.
Sandy Cowell
said on 5/Apr/17
@ Johnny - If it's any help, I think that in the 'X' Files, David topped the 6 foot mark, I really do! I read in the 90's that he a 'a 6-footer' and also that he was 6ft1. This was at the time when the 'X' Files was first on our screens and everyone went crazy for it! (...and I still am!).
It could well be that Seth is just under 5ft3, but not by much, and David about 6ft0.5 or 6ft1 even! Whenever I see him, I'm of the opinion that 6ft is freakin' tall and that not many of the '6-footers' I've known have looked THAT tall! The true 6-footers are probably the ones who claim to be 6ft1, 6ft1.5 or even 6ft2!
Today, I am going to give Seth 5ft2.75. Cheers Johnny!
Johnny
said on 4/Apr/17
@Rob any chance of him being under 5ft 3?Because he popped up in an early episode of X Files and Duchovny looked 6ft 1 if he is 5ft 3.
Josh Jeffords
said on 15/Feb/17
Yeah very short can look 5 2 in shoes I believe Radcliff would tower him.
I'm 5 8 there are plenty of folks shorter than me funny the shorter they are the more they inflate height.
Bottom line good actor funny and very short!
Arch Stanton
said on 1/Nov/16
Near enough 5 ft 3. One of those rare dead short guys though who can get away with it when it comes to women. You can just tell Seth has had a lot of women. Confidence, personality and wealth/success are powerful traits for a guy, regardless of lack of height.
Nik
said on 31/Oct/16
I see quite a few men that are this height or smaller on a regular basis. I reckon it's a lot more common than most people realise.
S.J.H
said on 31/Oct/16
No jokes.. He can look as low as 5'1.5 and other time look just 5'2
Spiderman
said on 22/Oct/16
I love his interview in the description above he might be a little guy, but he is oozing with confidence. It won't surprise me if he dates celebs that are taller than him.
Spiderman
said on 22/Oct/16
Saw him the movie premiere of slackers. He looks like 5'3. He is good friends with Devon Sawa whom he co starred in the movie idlehands. I saw him talking to Devon and Leigh. Both of them towered over him. Very funny guy in person. Devon and Leigh laughed at his jokes.
Jane
said on 4/Dec/15
I'm a woman who is 5"10, with heels I tower over most men. They are completely weirded out by my height.
I love tall men no way I could be with a short man.
John
said on 23/Oct/15
Todd,
You can not get more wrong.
I am 2m tall but i have got many very short friends who are extremely successful with girls.
My mother too is taller than my father and they are a very happy couple.
I may not complain, but i think my height could be an obsticle to a relationship, as most girls do not even reach my chest...
ShortRussianDude
said on 19/Oct/15
An Absolute typical & Classic 5 ft 2.75 guy.
John
said on 22/Sep/15
Yes. Actually at 11 I grew up from 5ft 3 to something above 5ft 5 1/2 at least, because I do remember outgrowing my father at that age. At 12 i was clearly taller than him, because I can remember my mother putting my father's trousers hems down for me and his jacket sleeves were too short for me too.
Now I am 6ft 7 (2m).
I have always been very tall for my age and had extremely big feet and hands, At 8 I was 4ft 10 tall and my my shoe size was a UK 6 / Eur 39, a normal adult size..
That is why doctors predicted that I would be very tall.
I do not remember buying garments from children's departments, and in school most of my teachers were much shorter than me.
That is why I say that this fact helps a child to feel like being a grown-up much earlier than the average boy, and a short parent helps that development. .
Seth Green must be a very much loved father for any child, because they feel closer to him than to a tall man, even if children like to inquire about your height, and measure themselves by you when you are very tall and that is exciting for them. But it is different from getting close, same level, it develops trust, self-confidence, responsibility and even a sense of duty of protection before time when you see yourself much bigger than all the other members of your family.
otto
said on 15/Sep/15
John said he was 5'3" at eleven, and wore a size nine shoe. Really?
Kenny
said on 22/Aug/15
Looks atleast 5'4 to me. I don't know what you guys are talking about.
Magic
said on 17/Jun/15
maybe 5ft1-5ft2 he near Macaulay Culkin was 4-5 inches more short
matt
said on 6/Sep/14
He should trade agents with Vince Vaughn, who at 6'5" is tall for his comedic roles.
Lebensdorf
said on 15/Aug/14
He is very well proportioned. Standing alone, without frames of reference, you would think that he is average height. I was shocked when I found out how short he really is.
Charlie
said on 26/May/14
Seth Green is short and a wonderful guy!
person
said on 24/Apr/14
5'1/5'2 I would say
slappy
said on 15/Apr/14
i'm 5'7 and i have had plenty of fun with the ladies. and todd tell your mom i said hi. she loves the short guys that you say are chumps. LOL
JoJo
said on 10/Mar/14
I would say 5'3" is pretty accurate. I stood next to him in line waiting to use a restroom and my eyes were about even with the top of his head, I am 5'6".
And about the idiot Todd, I guarantee he was beat up by a short guy hence his anger towards them. One thing I have learned in life. When betting on a fight, always always put money on the smaller guy.
Hola
said on 17/Nov/13
Not to imply anything wrong with that
Hola
said on 17/Nov/13
No way he is 5'4 like someone claims on here. Michael J fox Doesnt even give off this short an impression. 5'3 is on the money, if not below.
Dirk
said on 13/Nov/13
Mark Wahlberg
towers over him in the Italian job and he's arguably 5'7 flat, Green has to be more like 5'2.
cd
said on 13/Nov/13
A useful trick to know when guessing people's height is how they might round up or down. Consider that if he was measured at 5'3.25 he'd claim 5'3. Then he might have been measured slightly differently at 5'3.5 and decided to round up to 5'4. Of course, on the other hand, someone might say one thing and the next time they might decide to lie.
cd
said on 13/Nov/13
I agree he is taller than 5'3 flat. Considering he's claimed both 5'3 and 5'4, he's probably 5'3.5. Probably got measured near one of them and then another time got measured a bit different.
HomeBoy
said on 11/Oct/13
He's actually 5'4. Compare him to Alyson Hannigan on Buffy And The Vampire Slayer. Seth never looks tall really but either way he's still handsome.
cd
said on 6/Sep/13
He doesn't sound like he knows much about his own height, first saying he's "not" 5'5, then claiming 5'4 and 5'3. He's probably 5'3 and a half and nearly 5'5 in lifts.
Balrog
said on 14/Aug/13
Honestly he looked 5'2" in the Italian Job. Wahlberg and Statham towered this guy.
John
said on 26/Jul/13
This is a great height for a father, because it makes your relationship with your children much easier.
The fact that your are same eyelevel as your boy or girl enables you to get into a very specially deep relationship with him or her, at a time of his/her life when height is really important for them.
5'3" (1,60m) was my height when I was turning 11, and that helped me to develop a unique relationship with my elder brother (who was same height) and my father who was just two inches taller.
I think from my own experience that a tall boy from a short family becomes responsible much earlier, because he is taken for an adult at an early age, he feels as an adult man much earlier, he gets older friends that treat him just as one of them, he dresses up like an adult, because men's clothes are the ones which fit him (at 11 I loved to put on all my father's and my brother's clothes, but not shoes because my father's and my brother's shoe sizes were 5 and 6 and mine was already 9).
I'll always remember how I enjoyed to stand and walk by them, especially on special occasions.
I think it is a special advantage that we tall and very tall men will never experience, because we tend to look too intimidating for children. Even if they like and admire us the relationship tends to be built up on different terms.
JP
said on 19/Jul/13
I guess that Humphrey Bogart, James Dean, Tom Cruise, Luke Perry, Johnny Depp, Antonio Banderas,
Mark Wahlberg
, Robert Downey Jr,
Mel Gibson
and Steve McQueen are all chumps. Right Todd.
JayC
said on 13/Jun/13
He's 5'3" with shoes.
Selena
said on 22/May/13
Todd youre being silly, look at Seth's beautiful wife. Have you ever dated? Been outside your mom's basement?
Tall enough
said on 21/Mar/13
Todd, your an idiot. Tom Cruise is only 5'7'' and I am sure he has you beat in every catagory. So keep your stupid oppinions to yourself.
Party
said on 18/Mar/13
His wife Clare Grant is like 5'7 so 5'4 sounds right for Seth.
Joe
said on 6/Mar/13
He's 5'4 not 5'3.
Len
said on 9/Feb/13
@Todd - Grow up.
Said as a guy who's over 5'10" and still thinks you're being a dweeb.
"Shorty"
said on 2/Jan/13
Todd, you are seriously wrong here. I'm 5 feet 8 and I have a lovely beautiful girlfriend. It's not true that all women want a tall guy.
lillea
said on 4/Nov/12
Im short as well. I think he shows confidence about who he is and who he's become. So what if he's 5'3".. So what if he was 4' Even.. Height doesn't make you who you are. He's hilarious, attractive, and good at what he does. I've never met him personally, but my opinion of him would not be marked by the way he added up against a height chart. Just sayin!
katie
said on 2/Nov/12
im 5'1 and would love to meet him he is my fav actor and he is awsome i cant belive he is that tall i thought he was also 5'1
Todd
said on 2/Nov/12
Anyone under 5'10" is a chump as far as I'm concerned. Women don't like shorties hehe
fdpc
said on 24/Aug/12
I just met Seth Green in Orlando, he was in Islands of Adventure shopping around. He`s very short, I would say 5 feet 1 inch barefoot.
frankie cranberry
said on 14/Jun/12
If you watch his guest host spot on wwe raw, he is shown without camera trickery in the middle of the ring, and you can see that he is tiny, I'd say about 3 foot 4 inches.
Jenna
said on 30/Dec/11
WOW! I was thinking he was shorter! I was thinking that he was shorter then Mila Kunis since that 70's show, but it accurred to me that she must have been wearing heals. Sad thing? He's STILL taller than me.
silent d
said on 26/Dec/11
5 foot 3. Tiny but not 5 foot.
Dee
said on 8/Oct/11
Im 5'3" and saw him in Westwood the other day, he's about an inch or 2 shorter than me.
codyBlue
said on 10/Sep/11
I met Seth in one of the Buffy partys and to tell you the truth he is small, and I love the fact that he still can walk around with a smile and not worring about what people think of him. He's a very strong person, most people I ever see are so damn insecure. Quit worrying about fitting in just be yourself!!
Philly Boy
said on 15/Aug/11
I have known Seth Green in real life since he was a kid. When he was 21 he admitted to me that he is 5' tall in stocking feet. Many celebrities wear lifts to appear taller, and I suspect that Seth is one of them.
ryan
said on 27/Jun/11
I doubt 5'3", he looks more like 5' maybe 5'1"
BJ
said on 15/Jun/11
Just noticed Seth on That 70s show as i have in many other shows on tv and in other movies. Judging from what i saw he barely looks like hes 5 feet. I know people that are 5'3 and that he is not!
Matt
said on 11/Jun/11
Just watched a That 70's Show episode he was in. Looks a full foot shorter than Kutcher, and a good 4-5 inches shorter than Wilmer who's 5'7.5". 5'3 could be legit. Could be 5'2 though. Honestly, he's so short it's hard to tell he could be as low as 5'1".
gid
said on 28/Apr/11
I am about 5'5" and I stood next to Seth in line for a restroom. The top of his head was about even with my eye level. I think 5'3" is pushing it. probably closer to 5'2"
Alycia
said on 8/Mar/11
I've never met Seth Green in person or seen him in person but I always wanted to he's one of my fave actors, & i was just watching some episodes with him in That 70's Show as Mitch and seeing him next to Topher Grace just made me laugh (no offense Seth) from how short he was next to Topher... He seemed taller when he was in the movie "IT" as a kid named Beep Beep Richie lol... So I decided to look up how tall her truly is
Pat
said on 2/Mar/11
I have seen Seth Green in person and I tell you he is no where near 5 feet 3. If anything he is half that. He is the smallest guy I have ever seen. He is 4 foot something. He was in Philadelphia to premiere Without a Paddle. I like him alot, but he just wishes he was 5 foot 3.
Ezio
said on 21/Feb/11
Robbie says on 5/Aug/10
im 5"8 just about im 19 and i really dont find a big deal with height like i use to it just a number nobody judges you if your short i have a girl friend right now that only 5"1 or 5"2 dont really know and im taller then her so what the big deal with height.
Erm...because this is a website about peoples' heights...
Travi
said on 10/Feb/11
I met Seth Green at a signing for his comic series Freshman back in 05 and he was below my shoulder. I was 15 and about 6'2"
guyfrommars
said on 5/Feb/11
In that awful Scooby Doo movie he was dwarved by 5'3" Linda Cardellini when she was wearing heels.
Tony
said on 30/Jun/09
tooshort, i don't get the joke about Seth not wanting to stand next to mini me. Seth was in Austin Powers, are you talking about the fight they had or what? and lol Clay, Connelly only had and still has only 1 inch on Seth. Seth Green and Jerry Ferrara are the exact same height. Look at Jerry and Kevin stand next to eachother.
Clay
said on 25/Jun/09
Connelly had like 4 inches over Seth on Entourage and Connelly is like 5'6- to 5'6.5 max. Seth may be just 5'2.5.
tooshort
said on 10/Jun/09
Yea. We watching it right now on TBS. Although, I have been waiting on this bag all night...He was practically with shoulders at the bumper of the low budget red oldsmobile in the movie. Also... I might point out that he looked like a toddler learning to crawl when the grizzly bear was about to bite him in the ass. 5 whatever... but he won't want to stand next to mini me.
Jon Doe
said on 10/Apr/09
Pauline those dudes in Without A Paddle are just tall, I bet if you put Brad Pitt in a movie with really tall guys you could make him look like he's 5'7.
leonari
said on 30/Mar/09
Sam: Very good post. That is soo true.Your build can have a strong impact on your appearance. There are guys close to 5'11" that look short due to their built and proportions. Then there are guys 5'8" with good built and perfect proportions who can look tall. At least in pics.
SAM
said on 29/Mar/09
look at this way, your body build and proportions are way more important than your height. seth has a VERY small body build which makes him appear smaller. look at bob hoskins and other shorter guys, hoskins about the same height as seth but he has a bigger build so he doesnt look that small.
Brian
said on 29/Mar/09
In California, you're asked to write down your "height" for your driver's license. I was 5'11" - 6'0" at the time, but claimed 6'2". And, several years later, I've risen to 6'3.5". But, my license still states 6'2".
The fact that his license lists 5'4" is irrelevant.
Pauline
said on 9/Mar/09
have you seen him in without a paddle? or knockaround guys? 5ft 3.5 or 5ft3in seems to be right
Jon Doe
said on 7/Mar/09
lol you guys are dumb, Mila Kunis is 5'3 and Seth Green is 5'4, she's probably wearing heels or something, because I seen them in a video together and he was taller
Samantha
said on 2/Mar/09
You can lie on your driver's license. They don't measure you when you get it (at least in the U.S.).
I told them I was 5'3" & that's what they printed on it. I'm actually 5' 1.25".
Didn't seem quite that short on Buffy -- probably because you are focused on his character. I believe the 120 lbs. I would guess he is 5' 3.75".
Doug
said on 11/Feb/09
He claims 5'4", I believe him. He doesn't look like a dwarf, I bet Cruise gets more stick for being short and he's at least 3 inches taller!!
alice
said on 7/Feb/09
i think he's about 5'3.5"-5'4". Because near Macauly Culcin(5ft6") he doesn't look shorter than 5'3.5"
i think he's about 5'3.5"-5'4". Because near Macauly Culcin(5ft6") he doesn't look shorter than 5'3.5"
Click Here
Michael
said on 6/Feb/09
I think Seth Green is way shorter than 5 ft 3.5"! I think he's more like 4'11". Here he is beside little Mila Kunis who is 5'2" or 5'3". He's wearing thick-soled sneakers, and she's in maybe 2 inch heels, which would give her and inch and a half, so she's about 5'4" in this pic, and he's about a half and inch taller than his natural height without the shoes. Not counting the spiky hair, he looks at least 4 inches shorter than Mila, or 3.5 if they both had no shoes. If she's 5'3", that means, he's only 4'11.5", which I have heard people say. Here's link to the picture.
Click Here
me
said on 29/Jan/09
He jokes about his height, I doubt he'd lie about being 5'4"... I say trust him.
Soj
said on 28/Jan/09
The world needs more awesome short people like this, yes?
I just finished watching the first three seasons of Buffy; I noticed his height (or lack thereof) in a yeah-okay sort of way, but I never really thought, "Dude, why is he so short?" or anything. Possibly the additional awesomeness of his character eclipsed it entirely.
leonari
said on 22/Jan/09
Zach #2: no more than 5'5"... he is 2 inches below that mark. Can you read above? Seth Green height : 5'5.5" (161 cm). Thats his height. Your comment is right is no more than 5'5" but actually he is 5'3.5". your post is useless.
Zach #2
said on 22/Jan/09
watched SEX DRIVE last night, and I was suprised how short he was, looking no more than 5ft 5"
Bob
said on 14/Jan/09
leonari just because you heard rumors about someone claiming to be something doesn't mean it's true, since when are half the rumors out their true anyway? and smurf is honestly the lamest insult to short people that was ever made, smurfs are blue dumbasses get a clue
Anonymous
said on 2/Jan/09
He not that short i have seen him in sydney he in not 5'3 he is bordering 5'5 i'm 5'8 i didn't dwarf him he wasn't a smurf 5'3 is crap
leonari
said on 27/Nov/08
Jimmy: cause it's ridiculous. Thats why.
Jimmy
said on 26/Nov/08
leonari, why not just tell people whatever you want to tell them? people are gonna say whatever height they want about you anyway, i don't think 90 percent of people even know their actual heights anyway, you could be 5'9 people will still say random heights like "5'3", "5'8", "5'6" anyway.And how would you ever know what someone claimed unless you actually heard them say it from their mouth?- You Don't.
Teddy89 Seth Green was always short as a kid, he was just alot older in that movie so he looked sorta tall next to the little kids.I'm the same height.
teddy89
said on 21/Nov/08
in stephen king's IT he looked a little man that in future could have been very tall, because he was taller then most of the other friends, but he stopped to grow very soon and remainde so short!
leonari
said on 21/Nov/08
Joe:Kevin Conolly is listed as 5'5 here in celebheights.Not 5'6! He claims even 5'7" I heard. Thats another case guys who bring bad reps to certain heights. I don't get it... you are a highly pad actor. You made it boy! Why claim 2-3 inches over your real height? An inch is not enough?
leonari
said on 21/Nov/08
Tim: Seth is a very cool guy and extreely talented. Doesn't change a thing that he is really short . I love it when on one of the first "Punk'd episodes (with Ashtin Kutcher) he is totally perplexed and says:" I don't lie in my life". You know what? As strange as it may sound: I usually don't buy it but I believe him when he says it.
Tim
said on 20/Nov/08
he does look 5'4, the reason you people say he's shorter is only because there's not alot of 5'4 dudes on t.v. he's a cool guy, he deserves respect.
Real
said on 10/Nov/08
How did you like Seth Green, Bow Wow, and Kevin Connolly all in the same room on Entourage last night??? Seth doesn't look that much shorter than those 2.. but I never really got a good look, plus you never know what kind of footwear they are wearing..
Andrew
said on 10/Nov/08
Seriously talented guy though. It's funny how some of you are so distressed about it. Seth Green messing with the natural order of things? You guys need to worry less about petty things and go out and live your life before it's too late.
The Horse of FUNK
said on 6/Nov/08
More like 5'2.5", but whatever. He STRUGGLES even with average height women.
slim
said on 28/Oct/08
in the morning eh?
Zoe
said on 22/Oct/08
He is 5'4" with spiky hair. I wouldn't be surprised if he was actually 5'2". He looks very small.
Rex
said on 2/Oct/08
seth noticebly looks 5f4 but look at the fact that he has about 1-2 inches of thick hair. i would say that seth is between 5'2-3"
Joe
said on 15/Sep/08
He looks substantially shorter than Keven Connoly in Entourage who is listed as 5'6
TIM
said on 14/Sep/08
Red_Dawn of course his drivers license would list him as 5'4" they don't do halfs, they just round it up to the nearest whole inch.
flaco
said on 14/Sep/08
You guys make it seem like half an inch is a HUGE difference. 5'3".5 - 5'4" not a BIG difference. I can see if it was a 3 inches or something.
RICHARD
said on 13/Sep/08
I just watched Idle Hands and I noticed he was absolutely towered by 6' Devon Sawa and 5'9 Elden Henson so 5'4 seems accurate enough for Seth. I don't think Seth was ever embarassed about being small and he could probably get all the girls more than we can.
Red_Dawn
said on 9/Sep/08
Even his drivers license shows he's 5'4". And this debating is probably one of the reasons he showed it when he was last on Conan.
And I'm pretty sure SMG is 5'2".
nomi
said on 25/Jul/08
yea well im from austraia so i dont really know "feet" but i know hes 163cm tall- the exact same as me! so yea he cant b that short.... sum ppl even call me tall sumtimes
Josephine
said on 12/Jul/08
There is no way this guy is over 5'3" .I met him at the party monster premiere in Union Square (Manhattan) and he was at least 2 inches smaller than me and I am 5'4". I wasn't wearing heels. He is 5 ft 2.5 at best!
John
said on 9/Jul/08
He's 5'4 or very close to it, I'm 5'4 and he was almost exactly the same height as me when I met him.
A famous person who's as short as me, huzzah!
JonDoe
said on 27/May/08
girl's wear heels, when you wear heels they height is never actually accurate unless you actually measure yourself in heels.
Realme2008
said on 23/May/08
4 inch heels do not actually give you four inches. I think Sarah is 5'2.5" also.
Lilee
said on 22/May/08
no, if sarah is 5;3" in 4 inch heels she wud be 5'7" which is a couple inches taller than seth
Yaspaa
said on 20/May/08
He was a few inches shorter than Gellar? You say Gellar is 5'3,plus her heel advantage,that would make Seth 4'11,good call!!! s****..
sf
said on 20/May/08
This height is probably pretty spot on. Looks taller in this picture, but I'd guess barely over 5'3".
LilLee
said on 20/May/08
He was a few inches shorter than Sarah Michelle Gellar in one pic and your saying she is like 5'2" She is deffo 5'3" and no smaller
JonDoe
said on 18/May/08
how in the hell does he look 5'3? why does everybody think anyobody who is 5'4 is shorter?
Jason
said on 4/May/08
He doesn't look 5'4, i think he is 5'3.
str8up
said on 2/May/08
he looks 5'4" i think....duz it really matter tho? dude does well for himself as is...give him his due
sean
said on 25/Apr/08
he is 5'4" it says on his drivers licence
JonDoe
said on 9/Apr/08
Meg you're probably just one of those girls who like to think guys are taller on t.v. just because they're "cute",he always looks that short on t.v.
Janie
said on 9/Mar/08
well..he's still pretty awesome and cute. him being 5'4 doesn't bother me. i'm 5'5...so it's cool with me..lol
EB
said on 6/Mar/08
I met him face to face I'm 5'9 he was about up to my eyebrows so hes easily 5'4
Meg
said on 22/Jan/08
you would never believe that Seth is 5'4" because maybe the film makers put shorter actors and actresses. Either way, he's still very hot to me. :D
dmeyer
said on 20/Jan/08
under 5'6 it is realy short for a guy
Alex
said on 18/Jan/08
He was just towered over by 5'11 Topher Grace in That 70's show. Seth is 5'4 at most and could be as low as 5'3.
anonymous
said on 6/Jan/08
yeah, never really seemed very tall in any of his movies. I'll tell you what though this guys smart. If you watch his show "robot chicken" you'll see that he's pretty talented for remembering old stuff from the 80's and even just a few years past and making great skits out of it. That show is great.
Mari
said on 19/Nov/07
I met Seth Green on Oct 1st and he's about 5'4". I'm 5'1" and he was a tiny bit taller (and very handsome!)
Jon Doe
said on 12/Nov/07
Nobody seems to beleive any man can be 5'4 for some reason,and if you are 5'4 they'll say you're shorter atomatically.
observer
said on 3/Nov/07
Seth Green was on Craig Ferguson's late night TV show last night. Craig Ferguson looks as if he's about 5'11" to 6' tall. (I'm surprised to find out that Ferguson's height is listed as 6'1.5".) When Seth Green walked onstage to greet Ferguson, he came up to a little below Ferguson's shoulders. Green looked as if he's about 5'3.5" to 5'4" tall. The heels on Green's shoes appeared unusually high for a man's shoe. Green's shoes likely were elevator shoes, with added height inside the shoes.
Jon Doe
said on 21/Oct/07
He's 5'4,why the hell is he listed at 5ft 3.5 inch??????C'mon,he's small but not smaller than 5'4.He was only an inch shorter than E "Kevin Connolly" in Entourage and he's 5'5.Put so put Seth up.
Jon Doe
said on 5/Oct/07
Dodgy Footwear???the dude is 5'4.
Franco
said on 17/Sep/07
i love this guy, excellent actor and very funny.
5'3 flat for big sith.
Jon Doe
said on 23/Jul/07
No he's 5'4,this is what a skinny-ish looking 5'4 guy looks like, he's eactly like me, 5'4 120lbs.
jonny boy
said on 20/Jul/07
to me he looks like 5'3" no way hes 5'4" maybe with shoes on
actorama
said on 18/Jul/07
Just got info from a casting agent that is looking for a stand in for him. these are his dimesions.
5'4, 120, 36 short, 31 waist, 14.5 neck
Bombay Rocker
said on 4/Jul/07
To me he looks not even 5 feet 3, there are a few pics in getty where he is standing next to mark wahlberg, donald sutherland, mos def and he looks like a baby....seriously...he looks very very very short.
Homlez
said on 18/Jun/07
I guess I'll have to look em up Leung,thanx for the advice.Are you sure Michael isn't Michael J Fox lol it sounds like him.I have seen short guys who were sucessful with women but it still seems like they need the extra boost in height
and weight for example the 5'5 guy I know who wears timberland boots and works out,he's a very charming and handsome fella but I can't help but think that if he didn't have those boots on he wouldn't be so smooth with the ladies.Maybe it's the fact that you get noticed more easily.Think about this guys : for all the people who tell short guys not to wear boots or platforms or lifts they probably wouldn't even get laid without them and thus alot of the people who are alive today wouldn't even be here in the first place.
Leung
said on 17/Jun/07
Homlez,
Rather than stuff socks into your shoes a better option would be to put a couple of heel inserts into your shoes because they will be more stable and sturdy and will remain in place. I have seen them sold on Ebay cheap.
Leung
said on 17/Jun/07
glenn, the 1cm in my opinion doesn't really do anything for our mate Michael because he still looks 5'4", maybe that 1cm difference helps, I dunno. But his height really doesn't matter because he is the one of the most confident guys I have seen when it comes to women.
I'm a shade under 6' barefoot, I rarely wear my lifts because they are less comfortable but it's nice to have them handy for the occassions when I want to be slightly taller than usual.
Homlez
said on 17/Jun/07
Leung I guess you're right I am sorta self conscience about my height because it's weird coz I wouldn't even notice it if people didn't point it out.Oh and I just tried this out ,if ya fold a pair of socks up a certain way you can add an inch or so to your height in shoes so that's what I'm doing from now on lol.
I'm not sure if girls like to be treated like crap but they do say they hate nice guys because they're "boring" and they think bad boys are "exciting" and "adventurous" and what not, some girls don't seem to realize that a guy can still be nice and fun at the same time.And there are also girls who think older men are more "mature" which also isn't the case coz I have a cousin who is going out with some 40 something year old dude who's a jerk and drinks like a fish,he's also tall by the way.
glenn
said on 17/Jun/07
i kinda agree with you viper.thats a myth.but it kinda seems that way sometimes.
lillo thomas
said on 16/Jun/07
Viper i dont think that girls like to be treated like crap but very often the end with jerks because this type of guys often have the elements that glenn mentioned below : are charismatic , confident and funny.
Viper
said on 15/Jun/07
I never really beleived in the "girls like to be treated like crap" stuff that some dudes say.
TheJerk
said on 15/Jun/07
Lifts are lame, I notice them when other wear em and theyre really noticable, I always tripped over myself in mine and they were only 1cm insoles. Dont do it man, unless youre really small. Isnt Leung 5-8?
glenn
said on 15/Jun/07
how tall did he look in the shoes leung? how tall are you again? the gift of gab is always the best.better than looks and height.if you dont come across charismatic,confident and funny,your ****ed.i know this.i have looks,but im a bit shy and not a people person.girls dont like that.but i work wonders too.they dont want sorry for themselves guys or drama guys.if you dont have money and or fame,then it has to be the others i mentioned.
Leung
said on 14/Jun/07
Homlez,
Yeah guys shorter than 5'4" are not common but you do occasionally see them. I think you are being too self conscious if you think that you are getting weird stares everywhere. Relax, are people are going to tell their friends "I just saw a short 5'4" guy today", the answer is no because people really don't care unless you are famous.
Dad is 5'5" and Mum is 4'10", other then a few surprised friends commenting to me "your Mum is really short", there has been nothing else.
glenn
said on 14/Jun/07
your a giant amongst other men.men i know too.wear lifts.nothing to be ashamed of.i thought of it.and still wonder about it for social occasions(girls).ill inform the site if i ever do.
Homlez
said on 13/Jun/07
Yeah, the thing that sucks about being 5'4 is that you're average height for a woman which makes you look incredibly small and some people think you're a kid.I'm 5'4 and I swear to god I feel like if I was just 1 inche taller I could work with it I guess I should just buy some timberland boots or something to avoid those weird stares I get when ever I go somewhere.And something that really irks me is when people exaggerate and think I'm shorter than I really am I know I'm 5'4 the doctor even said I was and I still come across grown men that are shorter than me, oh yeah and Leung maybe I am "an incredibly tiny man" but you prolly went to school with guys my height and even shorter.
Sean John
said on 6/May/07
he looks about 5'4 or 5'5 to me
Kev
said on 4/May/07
always thought he was about 5'7 or 8... if i didnt know better then id give glenn 6'0 at least
glenn
said on 19/Mar/07
in fact,forgot to add,i had no clue he was that short.i was shocked when i first saw him at my friends club a year earlier.
glenn
said on 19/Mar/07
your right,he does look a little taller sometimes.
Viper
said on 19/Mar/07
I wouldnt be surprised If he does wear lifts. He sure looks taller than just 5-3 1/2 at times.
Anonymous
said on 15/Mar/07
Does Seth wear lifts? Because I just saw a rerun of Will & Grace in which he looked at lot less than seven inches shorter than 5'11" Sean Hayes.
Luckyplayer
said on 25/Feb/07
I never really realized while watching Buffy The Vampire Slayer that Alyson Hannigan who plays Willow was actually taller than him. I wonder how they pulled that off. She must have never been able to wear heels.
TNTinCA
said on 8/Feb/07
160 lbs?? I am sure he was being facetious.
And definately not a tall fellow. Funny as hell though.
Viper
said on 2/Feb/07
Seth Green sure looks taller than 5-3 in movies to me.
Glenn
said on 29/Jan/07
I kinda agree Chiara.
Chiara
said on 14/Jan/07
I'm 5'5" and I took a picture with him (don't have it on hand) and he is clearly at least 2" shorter, maybe 3" - and I have a terrible slouch.
Alex
said on 12/Jan/07
He always looked short to me. 5'4 I could see him at though. He does look 5'4 with Glenn.
Glenn he makes you look 5'11 plus.
mike
said on 6/Jan/07
glenn, u say you agree with 5'3 earlier, now 5'2? What the...?
Anthony
said on 12/Dec/06
Yeah, I'd say 5'3-ish. He made Mike Myers look tall!
G-unit
said on 18/Nov/06
I am the type of person that's use to upgrade peoples height, but on this guy I can tell that he's definately not 5'4, I would generously say 5'3.
trueheight
said on 22/Jul/06
leung-the only 5'4 eight yr old I know of is Shaq. funny, but pushin it a little
jojocrab
said on 2/Jul/06
he is 5ft 2.5in and about 110 pounds. He's really that small. I saw him in the starbucks on main st. 2x and he was wearing cowboy boots w/ heels each time. With those stilts he was 5'''4
British Guy
said on 1/Jun/06
I agree, that this guy is 5ft 4in...
Think the 160lb was meant to be a joke!!
This has very small build so not over 9 stones...
Leung
said on 21/May/06
With a body that is similar in shape and size to Gollum, Seth is well aware that he is a very little man so if did say that he weighed 160lb then it's most likely said in a funny self depreciation manner. From the neck down Seth could very well pass as an eight year old kid, notwithstanding he has done very well for himself and seems to be an actor with finds lots of work in Hollywood.
EJ
said on 17/Feb/06
What do you make of that picture of Seth Green with
Mark Wahlberg
? Green looks about 5'2" in that pic!
Tim O'Brien
said on 31/Jan/06
Last time I saw him, and I've known him since 1989, I've stayed at his house many times, and though we are estranged, he was 5'3" the last time I saw him. Not that it matters. One inch isn't going to break a person.
sweetz
said on 22/Jan/06
actaully the article Anshelm posted the interview was done in 2000....ppl tend to gain more weight-fill out a bit as they reach more maturity and seth is now..what? 31? Almost 32. Its possible that is what happened. Some fo the photos Ive seen of him he looks like a scrawny 10 yr old...others hes definetely sporting more in the pecs and biceps area....and muscle adds weight. Not that i care...hes just too damn cute....lol
175cm16andgrowing
said on 25/Dec/05
@Editor Rob: Yeah but you know,www.absolutepictures.com said that he said he weighs 160 or more... sorry. This page, www.absolutepictures.com hasn't been updated for month. Does anyone know why?
Anshelm
said on 9/Dec/05
He weighs 115 lbs (52 kg). Says so here: http://members.tripod.com/~Little__Willow/setharticles.html

Editor Rob
glad I don't have to eat the can of spinach...
175cmandjust16
said on 2/Dec/05
I don't know... he said he weighs 160 or something but he'S just 5'4'' but looks skinny... Something is wrong... eitehr the height or the weight...

Editor Rob
nearly 11.5 stone? Never...if this guy is a gram over 9 stone I'll eat a can of spinach
Anonymous
said on 31/Jul/05
My friend met him, and he admitted that he was 5'3".
Z2
said on 31/Jul/05
Seth Green admits himself that he's barely 5'4". He looks somewhere between 5'2"-5'3" in height.
Chaz
said on 20/Jun/05
Definitely 5'4''....I walked past him at a Strokes concert and he was up to my nose. I'm 5'10