Shania Twain's Height
5ft 3 (160 cm)
Canadian Singer best known for songs such as "You're Still the One", "Man! I Feel like a Woman!" and "That Don't Impress me Much".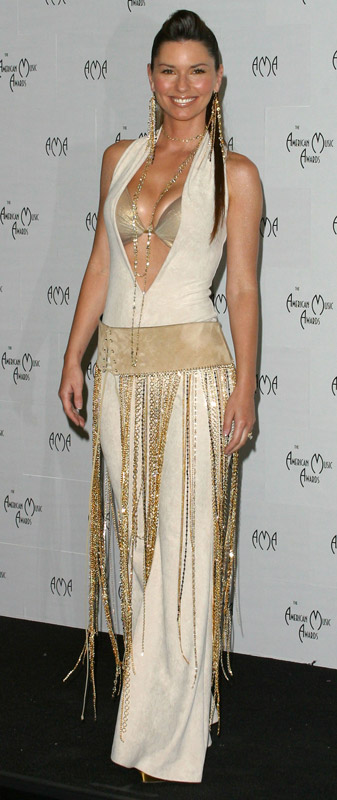 Photo by PR Photos
I'm pretty much on 110 lbs all the time. I'm 5'4". Not very tall. I'll go to 112, even 115. And I'll go to, like, 103 [pounds].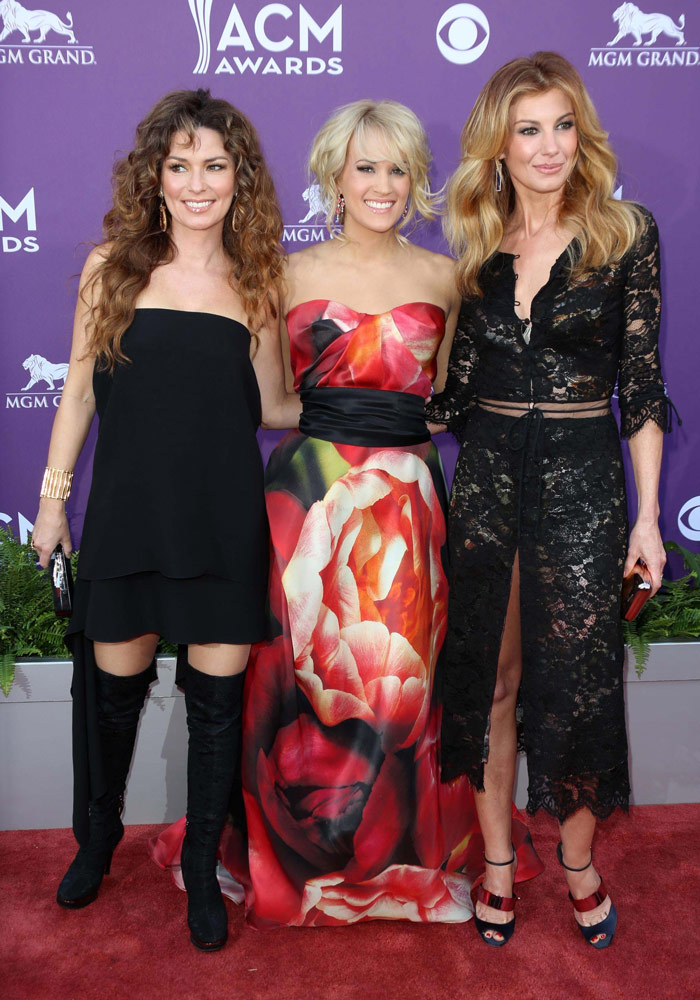 You May Be Interested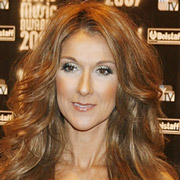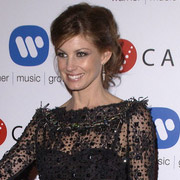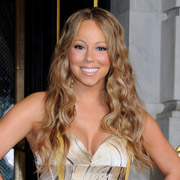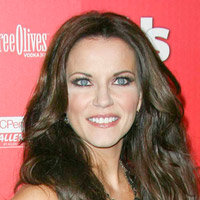 Add a Comment
66 comments
Average Guess (10 Votes)
5ft 3.05in (160.1cm)
Fezz123
said on 13/May/20
Short, but gorgeous gal. Likely in the 5'2" to 5'3" range.
Phil
said on 23/Feb/20
The 5'3" estimate is pretty decent but I know a record producer who says she's 5'2" max, maybe 5' 1/2"
Bradley
said on 14/Nov/18
Her 5' 7" biography claim of 5' 7" could be the biggest height celebrity fibber on this site, glad she changed it to 5' 4" 20 years ago but it is still 2" higher than reality.
Nik
said on 12/Nov/18
She is not very short either, not that there is anything wrong with that!
berta
said on 24/Oct/18
i saw shania in concert here in sweden a week ago. She walked past me. She was in hight heels that i think gave 10 cm atleast. Its hard to guess height on woman when they are in heels but i think Rob have herelisted good. My brothers ex girldfriend is 158 cm and i can tell that shania looked bigger if we counted away the heels.I now that i wrote in my last post that she could be 1 cm under 160. But after seing her in person i think she could be in the 160-161 range. First thing out of bed very close to her claim. She and zydrunas are the only two people that looked a fraction taller than i expected in real life.
berta
said on 19/Jan/17
i think she is about 160 tall she is that height were she looks really short. could even be 1 cm shorter than this. very good looking woman
Gallowglass
said on 20/Apr/15
Personally I don't care if she is eight feet tall or three feet tall, she is hands down the most beautiful woman I think I have ever seen. She makes 5' 3" look just about PERFECT to me.
Milena Melgaço
said on 2/Apr/14
She definitely has a very proportional body that's way she looks pretty tall. By the way, she once figured as the most simmetrical (perfect) face in the world, a research published in BBC web site. Check this out guys!
Rampage(-_-_-)Clover
said on 17/Jan/14
Thought she was 5ft8+
Brad
said on 18/Nov/13
At a worth of a few hundred million she buys the best height enhancing footwear, short stage people, incredible filming angles. Most people think she is 5' 7"+. She's barely getting to 5' 3" in posture. I hear she does meet & greets at Caesars not standing up.
Sean73
said on 2/Sep/13
She has great genetics.Just like Bo Derek,they both look much taller than they are.I think Hollywood should set the bar of a 6 foot shania Twain for Wonderwoman,and see if they can match it!
Arch Stanton
said on 1/Jul/13
Click Here
Seems like she uses all of the tricks in the book with camera angle help to pull off looking tallish. Big heels, high waisted black trousers..
Arch Stanton
said on 1/Jul/13
She must wear massive heels, as she looked 5'8" I mean 5'9.5" next to 5'8" G. 5'2.5-5'3" is more likely than 5'4" or more. The crazy thing is that her biography says "Shania was always a tall girl, 5 feet 7 inches". She's a few inches taller than her sister in that Oprah video so seems to come from a short family. The more I see of her in flats the more I lean towards 5 ft 2 range which really surprises me as at one stage I thought she was quite tall and similar in height to Catherine Zeta.
Arch Stanton
said on 25/Jun/13
Click Here
Rob see the beginning of this. She seems as if she has heel advantage on Opra and still looks 3-4 inches shorter. Do you think she looks more 5 ft 2 in comparison?

Editor Rob
she looks at most 5ft 3, I don't know about just 5ft 2 I haven't looked at her for years.
K
said on 17/Apr/13
This really surprises me. She fooled me! She looks like she could be a few inches taller. Really great body proportions I guess!
Arch Stanton
said on 15/Apr/13
Always amazes me how a woman of this height can pull off looking tall.
Brad
said on 12/Dec/12
Just saw her show in Vegas. Everything is scaled to make her taller. People,places,things. Same Shania as 20 years ago except pro back-up singers fattening out the sound.
Jake T.
said on 10/Dec/11
She has been on some pictures with Mariah Carey and Celine Dion which are both around 5'7, Shania looks 4 inches smaller and she also was in a photo with Madonna who is the same height. I think a flat 5'3 for Twain.
Brad
said on 24/Oct/11
Look at her barefoot, that's 5' 2".
Shaun
said on 21/Oct/11
Brad says on 14/Jun/11
She's 5 feet 2. Interesting shots in her book, the one at the CMA's in massive heels being looked at by her manager is funny. No wonder she destroyed a 5 foot 6 and a 1/2 G in things like that...she's fooled everybody. Not one shot of her ex, not one photo, wow, that's the talk about the book...he was her sound and husband for years. Rumour has it Caesars had a gigantic out contract with her since her voice is rumoured to be testy.
5'3" is about right but she can pull off looking 5 ft 8 in heels. In fact I used to think she was the same height range as Catherine Zeta Jones, tallish. If you've seen her in flat though she's really small.
Heightgirl
said on 13/Jul/11
Nope, I say she's 5f2 or a bit less, maybe 5f1. Here she is with 5f3 Bo Derek and they look the same height except Shania has huge platform heels on and her hair is much higher too.
Click Here
Andrew
said on 10/Jul/11
Walked past her behind the stands at Wrigley Field a few years ago and was surprised at how tiny she was. 5 foot 2 or 3 sounds about right.
Brad
said on 14/Jun/11
She's 5 feet 2. Interesting shots in her book, the one at the CMA's in massive heels being looked at by her manager is funny. No wonder she destroyed a 5 foot 6 and a 1/2 G in things like that...she's fooled everybody. Not one shot of her ex, not one photo, wow, that's the talk about the book...he was her sound and husband for years. Rumour has it Caesars had a gigantic out contract with her since her voice is rumoured to be testy.
littlesue
said on 4/Jun/11
She is picture side by side with Bo Derek in the paper today, No is wearing courts about 3.5, Shania has those big ugly platforms with about a 5 to 6 inch heel, she is still about half inch smaller than Bo so I would say about 5ft 2.
she is pictured side by side in the paper today with Bo Derek, Bo is wearing court shoes with about a 3.5 heel whereas Shania has shoes with a 1.5 platform and about a 5 to 6 inch heel, she still looks about 1/2 inch smaller than Bo, I would say about 5ft 2
Brad
said on 15/May/11
Elton has 4" on her in her new book. 5' 2" it is 4-sure.
Brad
said on 17/Mar/11
5 feet 2. She's never been 5' 3.5". The shot in the purple shirt is proof that she's well under 5' 4".
Anonymous
said on 5/Jan/11
Dave could be telling the truth Im reading her biography by Robin Eggar and everyone describes her as tiny which could be weight wise but probably height wise as well. I thought she usually was described as 5 ft 4 though.
Shaun
said on 31/Dec/10
She's a tricky one alright. She can look on the tall side in big heels and certain dresses which make her look taller but if you see most pics of her in flip flops and barefoot she does look petite and can often look little.
Click Here
She looks 5'3" tops in this pic though...
Shaun
said on 31/Dec/10
Phil says on 1/Apr/10
She is 5'1" with flats.
Eh, that explains why she was TALLER in heels than a confirmed 5'6.75" Glenn by a few inches... cos every woman gets 7 inches from footwear... Shania can look 5'8" in big heels. She has to be average height range to pull that off. The crazy thing though is that her biography claims she is 5 ft 7!!!
twr
said on 28/Dec/10
I met Shania at a concert of hers back in December of 2003. She was wearing flats and was a cool 3 inches shorter than me. Since I am 5'5" on the dot, Shania is without question 5'2"
dave
said on 4/Jun/09
Shania said on a tv show on the old TNN network that she is 5'1".
---
said on 15/May/09
wearing 4iinch heels does not add 4inch of height dude...it just gives u a taller appearance.. maybe by about 2 inches. Either that dude is shorter than he claims to be or she is taller than he suggests..saying that we dont know what kind of shoes she was wearing
Doug
said on 8/Apr/09
Yeah she does give a 5'7" or 5'8" impression (but she wears 4 inch heels!!). She looks 5'8" here too. I always though she was on the taller side to be honest but 5'4" barefoot in 4 inch heels 5'8" seems to add up.
5 ft 3.5
said on 2/Feb/09
I thought she was at LEAST 5'7"!
Elf
said on 17/Jan/09
Funnily in her biography it states "she was a tall girl and by the age of seventeen was five feet seven inches". Can't see that, but personally I think shes around 5'4 as she states. Gorgeous woman though.
RisingForce
said on 27/Dec/08
Yeah and then that puts you without a doubt around 5-8. The pictures with De Niro, Don Felder, Robin Williams, Evander Holyfield ect. show you looking taller than 5-8.
glenn
said on 24/Dec/08
now imagine me slightly behind her and straighter.barricade always messes me.
RisingForce
said on 24/Dec/08
Glenn isn't standing anywhere close to straight. I never got why people made a big deal of him looking similar in height to Shania. Her heels give her probably 2" over Glenn's shoes and he's losing atleast 2 inches from posture.
Heightgal
said on 16/Nov/08
Melody, 4 inch heels does not give you 4 inches of height. She did have on platform shoes though and that gives women much more height. She wears those kind of shoes a lot too to make herself appear taller than she is. She was always listed as 5f2 in the 90s and I can't see her being anything more than that. I looked at the pictures of Kenny Chesney and he was in boots but the heel was not even half an inch. He also said that he's 5f6 on a good day so he's not even 5f6 barefoot.
Click Here
Melody
said on 13/Nov/08
she was a couple inches shorter than kenny chesney (5'6) last night when she presented him an award at the CMA awards show. he was wearing boots, and she was in 4-5 inch heels. even so...she must be around 5'2 - 5'6 with 4 inch heels - and 2 inches shorter than a 5'8 cheseny (in 2 inches cowboy boots). she should be downgraded. NOW!
lucy mccrossan
said on 31/May/07
shania look fabulous and it does not matter about her size because she is the same size as me and she is a excellent singer i wish i could meet her and if she want she could come to my house at 7 adamson avenue kirkcaldy i will be meeting you at outside my door and i will be wearing a red jumper say lonsdale london
Trez
said on 26/May/07
Hey Glenn, What was Shania like?
SUSY
said on 17/May/07
I saw her in a picture next to Madonna and she looked a heck of alot shorte than 5' 4"
anonymous
said on 22/Jan/07
i think her claim of 5'4 is pretty accurate
Editor Rob
said on 15/Dec/06

Her claim is...quoted in 1999:
"I'm 5ft 4in, not very tall. I'll go to 112, even 115. And I'll go to, like, 103"
Brad
said on 13/Dec/06
She looks like a kid in concert. I was shocked. I swear I thought she was 5' 8" til the day I saw her in person.
mischa
said on 6/Dec/06
5'3" saw her in d kennedy centre for dolly parton tribute
Brad
said on 8/Aug/06
Glenn 5' 8"? I've met Shania, she's 5' 2". 6" heels?
Glenn
said on 5/Jun/06
Pamela is 5-6.
GINA
said on 4/Jun/06
Some web sites are claiming that Pamela Anserson is 5-7;
There is no way in hell she is that tall.
Does anybody know who tall she really is?
I'm thinking 5-3 and under.
Ron Burns
said on 5/May/06
Yes, she is shorter than 5-3" - I have seen her listed as 5-2" - and I have seen
her in person and she looks even shorter! I think 5-2 is accurate - but no way
is she 5-3!!
phil
said on 11/Apr/06
At the World Music Awards a few years ago, she received the best new artist award from Natalie Cole. We saw a wide angle, head to toe shot of the two of them on stage and Shania was at Natalie Cole's chin. So either she is very short like my musiv VP friend said (he estimated "5' nothing"), or Natalie Cole is 6'+++ tall.
Haylie
said on 1/Apr/06
As a woman found of heels 6 inchers would be near impossible to come across and also impossible to walk in unless they have a 2-3 inch platform. I have a pair of 5 inch wedges and the heel looks giant so I seriously doubt she was wearing 6 inch heels!
Glenn
said on 1/Apr/06
She always appeared to be 5-5 to me.I guess she had normal heels here.
ForensicNYC
said on 31/Mar/06
Wow! This is a real tricky one...
So we establish that Glenn could be 5'9" with shoes (5'8" barefoot)...
Both have the same eyelevel, forehead level, top of head level, etc. meaning...both are standing to be almost the same height, give or take a few cms.,
Now here's the crunch...
If Shania is just 5'3"...MAN! THOSE ARE BIG 6" HEELS!!!!
Glenn, was she wearing 6" heels? Really....
phil
said on 17/Mar/06
I have a friend who is the VP of a music company. He says he met Shania in person wearing jeans and running shoes and was shocked to see how short she was. He's 6' tall and estimated that she was "5' nothing".
dana
said on 8/Mar/06
I never met her but she doesn't look like she's 4'11 in music videos but then again that's television. Untile I meet her I'll just think that she's 5'3. I hope I meet her one day!!!!!
kristian
said on 8/Mar/06
i admit that she look pretty small but not so small to be 4´11´´
that s really too much in my opinion!!!!!
í judge her aslways to be 5´3´´
Glenn
said on 6/Mar/06
Yes It Can.or Im 5-2.
KELPER
said on 5/Mar/06
i dont think that can add 4.5'' :-|
Glenn
said on 4/Mar/06
shes not wearing flats to the country music awards.
Glenn
said on 23/Jan/06
Im also bending a bit.
Danimal
said on 22/Jan/06
Glenn, are you sure you're 5'8" if Shania is only 5'3" or so?
bobbyb
said on 16/Dec/05
Don't know personally but I usually read 5-2 or so. I've never read taller than 5-3. But good things come in small packages, that's for sure!!! :)
Tia
said on 17/Oct/05
I met her after a concert and i'm 5'even she was not any taller than me and she was in boots and I was in tennis shoes maybe 4'11"
JDD
said on 2/Mar/05
My manager at work is 5"1 n she went to one of her concerts and said she wasn't even her height she was smaller then her???