Sissy Spacek's Height
5ft 1 ½ (156.2 cm)
American actress best known for roles in films such as Carrie, Coal Miner's Daughter, Badlands, Missing, 3 Women, The River, Crimes of the Heart, The Straight Story and In the Bedroom. She once said
"I'm only 5' 2", so most of the photographers kept looking for the rest of me"
and also
"She and I are the same size--five feet two-and one-half inches"
in a 1980 edition of NY Times.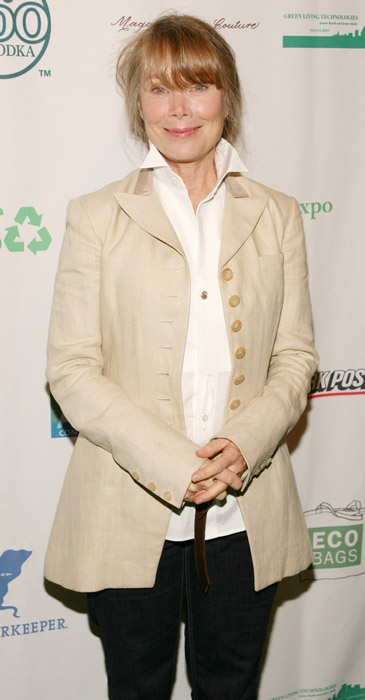 Photo by PR Photos
You May Be Interested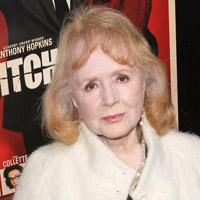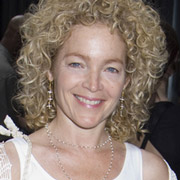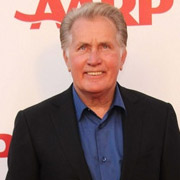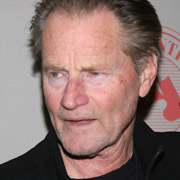 Add a Comment
37 comments
Average Guess (8 Votes)
5ft 1.38in (155.9cm)
Miss Sandy Cowell
said on 1/Jun/20
I've just ordered a copy of 'Badlands', which comes on Wednesday.
I'll check her height out then! 😁👍
Sandy A Cowell
said on 10/Apr/20
⭐️ Did you know that Stephen King based many of his characters on people he knew and situations he had experienced? Carrie was, I believe, based on one, possibly two, girls he knew while growing up.
I have a film in close proximity called "In The Bedroom" and it is an award winner. I'll have to give that a watch and report back......
Sissy gets 5ft1.5. 😉🌺
Miss Sandy Cowell
said on 29/Dec/19
💐🎂 Happy 7️⃣0️⃣th Birthday Sissy! 🎂💐
Actress Sissy turned the BIG 7️⃣0️⃣ on Christmas Day; I hope she had a wonderful time!
I saw a picture of her recently with William Katt, who's written up as 174cm and I think that was true in his younger days. He towered over Sissy in Carrie, making me think he was pushing 6ft, because when 'Carrie' came out (the first ever Stephen King film), I read that she was 5ft3, and I had no reason to doubt that people fiddled their height back then when I was young and innocent. I mean, why would they? 🤔
Anyway, my conclusion when I saw the picture was 5ft1-1.5, so I will go for 5ft1.25.
💐🎂🕯️🎈💐🎂🕯️🎈💐🎂🕯️🎈💐🎂🕯️🎈
wishbone
said on 9/Oct/18
Glamour magazine did a very colorful story in June 1982 mentioning over 100 actresses,singers,dancers,and sports personalities all of whom are 5'31/2" or under ("petite.") I was a little surprised discovering Sissy Spacek is just 5'1". Now granted other "petiteables" like Cheryl Ladd (5'3"),Cathy Rigby (5'),Patty Duke (5'),and Jane Powell (5') were mentioned in that story. But how did Dec.24 baby Sissy accept she's only 5'1"? Like Sissy said in that story,"I accepted I'm only 5'1" when I found out I could wear sheer pantyhose under my pants without feeling somebody was going to snitch about when my baby was due!" She may be only 5'1",but her 1980 Best Actress Oscar she won for Coal Miner's Daughter was well deserved! (5'2" Barbara Mandrell appears in it,too.)
Sean73
said on 3/Apr/18
I agree with Arch, 5'1" flat. After watching her in her scenes with Jack Lemon, she looked that mark.
Sandy Cowell
said on 14/Nov/16
When Sissy starred as 'Carrie', I read that she was 5ft3 and 7 stone, not that she featured in any of my teenage magazines with THAT film! However, nearly everyone in my school class was reading the book, including me! It was the introduction to a horror genre with a difference! Stephen King's films included the sort of material that could scare the pants off us, with creepy stories that were not beyond the realms of (supernatural) possibility!
I didn't see Sissy's 'Badlands' until many years later. I once noticed her guesting on 'the Waltons' - honestly! - but in general Sissy has kept with the horror genre. I have a copy of 'In the Bedroom' upstairs, which I haven't seen yet and if that's a horror, then it would be a very funny approach to a horror film indeed!
I see Sissy has lost a bit of height over the years. She must be 64 now; she was a very young-looking 24-year-old (maybe 23 when it was made) when she starred as 'Carrie!'
Her unique appearance will have won her the part, and being on the short side was obviously part of it!
lisa
said on 20/Apr/16
looks no shorter than 5'2.
Sam
said on 13/Oct/15
I wouldn't guess the difference between her and Shelley Duvall was much over six inches in 3 Women.
Arch Stanton
said on 15/Feb/15
She about 7 or 8 inches shorter than Jack Lemmon in Missing not in heels, but Lemmon might have lost height by 1982. 5'1.5 is possible but certainly anything higher is a stretch,
Arch Stanton
said on 15/Feb/15
I still think the '.5 is a stretch in watching Missing....
jtm
said on 4/Jan/15
no more than 5'1. probably closer to 5'0.
Arch Stanton
said on 2/Jan/15
She doesn't look as low as 5 ft flat generally but I do think 5'0.5-5'1 range is possible. I think 5'1.5 is the most she could really have been. I'd go with 5'1 flat personally. but she might have measured this earlier in the day. The 5'2.5 I'm pretty sure would have been a shoe measurement.
Arch Stanton
said on 1/Jan/15
Rob, what do you reckon?
[Editor Rob: tough to say exactly, but 5ft 1 isn't impossible, under 5ft 1 I'd be very surprised.]
Arch Stanton
said on 30/Dec/14
Another good comparison at 1 hr 41 range.
Arch Stanton
said on 30/Dec/14
Rob check out 28 minute range here. Tommy Lee Jones is standing relaxed posture too. Click the video a few times and delete the pop ups
Click Here
Looks almost a foot doesn't it? Honestly can give a 5'0.5" impression a lot in the films I've seen her in, would 5'1" flat might be more realistic? Difficult to see her at almost 5'2 a lot of the time IMO, my opinion anyway.
Arch Stanton
said on 30/Dec/14
Makes Tommy Lee Jones look 6 ft 2 in Coal Miner's Daughter.Looks near 5 ft flat in that film.
Sam
said on 10/Nov/14
Yeah, she is tiny, even someone like Natalie Wood can seem taller on screen. 5'1" is possible at peak...5'2.5" could even be her height in heels! Sometimes with Tom Wilkinson around the time of In the Bedroom, he could look a solid foot taller...good movie, she's got pretty good taste based on the work she generally does.
Arch Stanton
said on 9/Nov/14
She could look as low as 5'0.5 at times next to Martin Sheen in Badlands Realist but I've compared her to a few and think 5'1 range is a safer shout overall.
Arch Stanton
said on 9/Nov/14
A scraggy doll yeah, but a cute scraggy doll!
littlesue
said on 8/Nov/14
Yes Arch, she does look shorter than 5ft 2. she always like a scraggy doll, lol, maybe 5ft 1.5 in her prime and 5ft 1 now?
Realist
said on 6/Nov/14
She looks 5'0.5 next to legit 5'9 Jack Lemmon. Unless Lemmon was 5'10 there is not a chance of her more than 5'1. And he must have lost about 1/2 an inch in 1982.
Arch Stanton
said on 2/Nov/14
Nice one. I'm pretty sure Sam and Sue would agree on under 5'2. I see her in 5'1-5'1.5 range.
Arch Stanton
said on 30/Oct/14
She was in daps in Badlands I think. I mean check out the height difference in pictures like
Click Here
Click Here
and g image Spacek Sheen Badlands and media-i-m-d-b-.com Sheen was looking easily 6 inches taller even accounting for footwear.
Arch Stanton
said on 30/Oct/14
Perhaps she got measured at 5'2.5 in normal sneakers or something as she definitely doesn't look it barefoot.
[Editor Rob: maybe under 5ft 2 is safe, somewhere in 5ft 1-1.5 range, the 5ft 2.5 claim does seem like maybe in shoe measurement.]
Arch Stanton
said on 30/Oct/14
Rob I'm really not convinced on 5'2. In 3 Women she looks shorter on screen than a legit 5'2" woman looks. You said you've seen a 5 ft mention, perhaps in between and 5'1" range would be more accurate?Shelley Duvall towers her. With now 5'8.5" Robert Duvall
Click Here
Possible she has footwear advantage there too. I think 5'1" range peak would be a safer bet, now I'd think nearer 5 ft.
Arch Stanton
said on 29/Aug/14
5'2" really does look questionable in Badlands. She makes Martin Sheen look tall. There is a scene in which they're stood together at a door and it looked easily 6 inches difference. She could look as low as a weak 5'1" in comparison.
[Editor Rob: did they have same footwear, not seen it for a long while]
Arch Stanton
said on 29/Aug/14
Rob can you add a photo and American actress and singer, best known for roles in films like Carrie, Coal Miner's Daughter, Badlands, Missing, 3 Women, The River, Crimes of the Heart, The Straight Story and In the Bedroom.
Arch Stanton
said on 29/Aug/14
Mmm Martin Sheen looks a good 5-6 inches taller in Badlands.
bella
said on 6/Dec/08
I think you all forget how short 5'2" really is. That would still make her the shortest in every scene. This seems about right.
Josephine
said on 12/Jul/08
She might even be 5 ft 1. Her legs look short on screen and she is normally the shortest person in her scenes. She is one of my favorite actresses and her movies are always good and original. I love Sissy.
venus
said on 16/Jan/08
Yeah, she's quite short. She's shorter than everyone it seems in her movies.
glenn
said on 16/Jan/08
thanks for the post charliemotto.i agree.
Charliemoto
said on 16/Jan/08
she's an astonishing actress and a very beautiful woman for her age and all natural too.
in CARRIE she looked 157cm on the dot, i must say that as of late she looks around 154 or 155.
love her.
glenn
said on 13/Jan/08
got her in 1990 as well.i thought she was shorter then actually.but i guess 5-2 seems right now.
Lmeister
said on 13/Jan/08
She made Martin Sheen and Mel Gibson look tall, Martin in Badlands and Mel in the River.
Ancient aztec guy
said on 11/Jul/07
If Sissy Spacek is 5'2" then classic country singer Ernest Tubb must not have been very tall. After seeing them on coal miner's daughter.
Ashley
said on 12/Jan/07
Her height is right, because her daughter, Schuyler Fisk is about no more than 5'5".