Steve Redgrave's Height
6ft 4 (193 cm)
British former Rower, who won Gold medals at 5 Olympics. Matthew Pinsent said he was 6ft 6 (and 5), James Cracknell 6ft 4. In a 2017 Daily Mail Steve said:
"I am 6ft 4in and weigh 19st"
.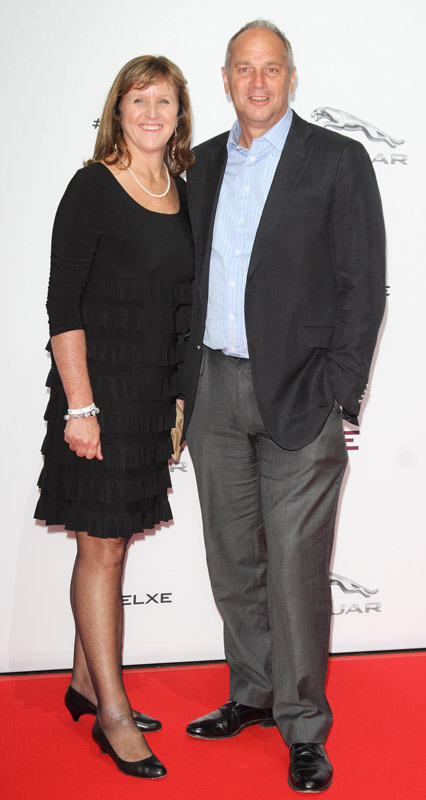 Photos by PR Photos
I'm 6′ 4" and weighed around 104 kilos when I was competing. Now I'm 120 kilos, which for me, is terrible.
You May Be Interested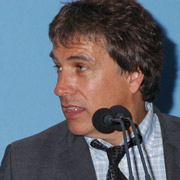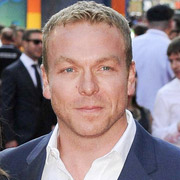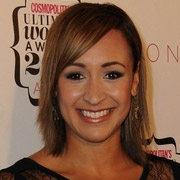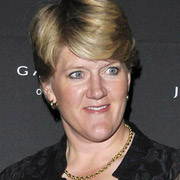 Add a Comment
25 comments
Average Guess (3 Votes)
6ft 4.17in (193.5cm)
Junior Hernandez 1990
said on 21/May/19
6'4 peak and 6'3.5" now standing next to strong 6'5 guy Dan Snow.
Mimi
said on 13/Feb/19
Rob how tall is the woman(his wife I assume) beside him? 183cm/6ft?

Editor Rob
She looks at least 5ft 11 range there.
Rampage(-_-_-)Clover
said on 13/Sep/16
I'd say 6ft4 on the nose today is fair, not sure if he'd be less than that...
Aza
said on 7/Sep/16
Actually think he is less than 6'4 these days. Did meet him a few years back and I didn't feel dwarfed by him. It was early morning so I would be about 184 cm and 186 cm with work shoe.
Rampage(-_-_-)Clover
said on 3/Sep/16
That's 1.5cm which is a fraction. If we're gonna get uber-precise...
Peak: 194-195cm
Today: 193-194cm
Arch Stanton
said on 2/Sep/16
He's 54, I doubt would have lost more than a fraction but possible with the wear and tear form hard rowing and training. If he measured 195 barefoot I think it might have been a morning boathouse measurement or something before rowing, out of bed I think he'd have cleared 6'5 though.
Rampage(-_-_-)Clover
said on 31/Aug/16
Arch maybe 195cm peak and 193-194cm range today? Maybe not quite a full 6ft5 though except in the morning.
Arch Stanton
said on 29/Aug/16
I can well believe the 195cm measurement sometime in the morning peak, but the 196cm 6'5 is too high. Strong 6'4 range is what he looks, though at times poor posture can look 6'4 tops.
Rampage(-_-_-)Clover
said on 27/Aug/16
6ft5 peak, Rob?
jessman
said on 27/Aug/16
@Arch Stanton
It just read 192cm.
Arch Stanton
said on 25/Aug/16
@Jessman, exactly what I guessed him at, do we know if he got a 6'3 and .5 or 75 measurement or did it just read "192cm"?
Anonymous
said on 24/Aug/16
Redgrave was shorter than Jeremy Clarkson in 2008, so this looks right. Clarkson was probably still 6'5" then. And he has since shrunk to match Redgrave.
jessman
said on 24/Aug/16
Just came across a group photo from a celebrity golf event on google images. Redgrave is in the photo, between swimmer Mark Foster (6'6) and Peter Jones (6'7). Redgrave looks a decent 6'4. There are lots of other well known celebs in tbis group photo. Not sure how to upload on here but a google image search of Redgrave and Foster will get you there.
jessman
said on 24/Aug/16
Watched one of Cracknell's extreme marathon programmes a year or two ago and he was measured at 192cm so high 6'3 as Arch Stanton has said. Redgrave always looked a bit taller than Cracknell so I teckon Rob has it correct at 194cm. Maybe a max peak of 195cm. He tends to slouch a lot so loses a bit in photographs but when he straightens he can come close to Pinsent. Pinsent is a strong 196cm for me, maybe reached 197cm on a good day?
Editor Rob: the 192 is believable, not quite a big 6ft 4 guy.
Arch Stanton
said on 24/Aug/16
Rob, would you consider adding Pinsent and Cracknell? They are sort of our Olympic legends, and both are often sene on BBC commentating now. What would you guess for Cracknell? I'd give him 6'3.75 possibly. He can look 6'4 at times time but others more 6'3 range. A little under 6'4 might be accurate? He claims 6'4, but maybe that's a morning height...
Editor Rob: maybe...I think a weak 6ft 4 range for Cracknell is possible 6ft 3.5-3.75 zone.
Arch Stanton
said on 24/Aug/16
You're right, in some photos Pinsent can certainly look 1.5 inches taller than 6'6
Click Here
Perhaps he is Gotz Otto sort of height. I wonder though if Steve is approaching the age now where he's starting to lose height though, he can look 6'4 flat at times. Peak though this is the lowest he really could have been I think.
Editor Rob: steve might have lost a fraction by now. Pinsent has a reasonable sized head for his height, so he can appear a bit shorter I think proportionally.
Arch Stanton
said on 24/Aug/16
@Rob, I dunno a lot of the pics I saw I wouldn't have put Pinsent at near 6'6
Click Here
In photos like that I'd have thought nearer 196cm. Either way it's obvious that Pinsent is not under 6'5, I'm just not sure he's 6'6. 6'5.5 is possible perhaps. Redgrave himself could look 195 at times, 6;4 at others, 6'4.5 seems the best shout.
Christian-196cm (6ft5.25)
said on 24/Aug/16
His wife looks 5ft11.5 range right here, minus the 0.5" footwear advantage. These two are the perfect height for each other in my opinion, since the average woman is about 5" shorter than the average man, give or take.
littlesue
said on 23/Aug/16
His wife must be getting on for 6ft then!
Chaz
said on 23/Aug/16
I think he is or was taller than this,I was watching him on Family Fortunes He was taller than Vernon Kay by a good bit and he's 15 year old Son is already 6'5''. he's wife is very tall to I think he is 6'5''
Arch Stanton
said on 23/Aug/16
Rob what would you guess for Pinsent? I don't think he looks 6'6, more a 196cm I think. You could argue 6'5-6'5.25 range I think.
Editor Rob: I think he's over 6ft 5, probably in the nearly 6ft 6 zone.
Arch Stanton
said on 23/Aug/16
Actually if him and Flintoff were leven there they might look very close!
Arch Stanton
said on 23/Aug/16
With legit 6'4 Flintoff looks taller
Click Here
though has camera advantage there and we can't see footwear.
Arch Stanton
said on 23/Aug/16
Cheers Rob, seems right. Doesn't look a full 6'5 but 6'4 and change, though at times loose posture can look barely 6'4. Cracknwell is more high 6'3 range though I think.
Editor Rob: I think he could look 6ft 4.5 range most of the time, sometimes a bit less, maybe even a bit more. I don't know if Pinsent is 6ft 6, he can look 1-1.5 inches taller at times compared to Redgrave though!
MDV
said on 23/Aug/16
How tall is the woman in the pic? 5 ft 11in-6 ft ?
Editor Rob: could be somewhere close to that.