T.R. Knight's Height
5ft 6 (167.6 cm)
American actor best known for playing Dr. George O'Malley on medical drama, Grey's Anatomy.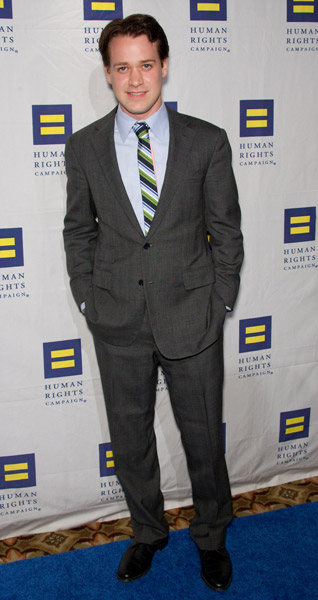 Photos by PR Photos
You May Be Interested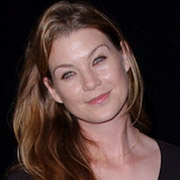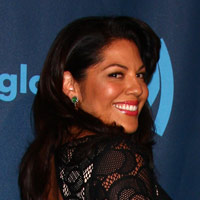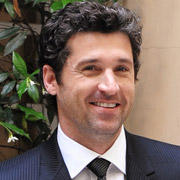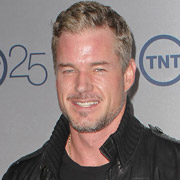 Add a Comment
26 comments
Average Guess (8 Votes)
5ft 6.25in (168.3cm)
Cyndi
said on 18/Nov/19
Saw him on God Friended Me. He looked several inches shorter than Brandon Michael Hall who is listed as 5' 9". I'm guessing somewhere around 5' 6".
lee168cm
said on 23/May/18
He doesn't look that short next to her no more than 2 inches and she is 5ft 8 plus heels. Looks taller than 5ft 6 here
toi
said on 13/May/18
looks v.short next to mary louise!
Click Here
hmm
said on 30/Jul/16
maybe he is not 5'7 either, but i wouldn't call a flat 5'6.
5'6.75. or 5'6.5
Mike
said on 19/May/15
spot on, he's really short, looks 168cm on Grey's Anatomy
Adamz
said on 14/Jan/12
5'6" seems accurate.
Shortish86
said on 9/Nov/11
He's listed as 5'8 almost everywhere. Very likely he's 5'7.5. Rob, what do you think?
[Editor Rob: I just looked at him this moment and saw him with Patrick Stewart.

Now I met Patrick, he stood right in front of me and Jenny said the same to me that he was no taller than me.

actually I now believe this 5ft 7 listing is wrong and he's more 5ft 6.]
Realme2008
said on 3/Mar/09
Barely taller than Chandra Wilson?! She's 5 foot! 6 or 7 inches is not barely taller than someone!!!
Ange
said on 2/Mar/09
5'6.5 seems right. 5'7 seems incredibly generous. He looks very short on GA and is barely taller than Chandra Wilson.
charlie
said on 30/Jul/08
he looks hotter with longer hair. 173cm (5'8) looks about right.
MarkMark
said on 14/Jun/07
He was a bit shorter than Ellen when he came on to address the gay slur controversy. You can find it on youtube. Looks 5'6.5" at most.
antron
said on 11/Jun/07
Agreed, Dempsey's height fluctuates, Knight's doesn't
Realme
said on 11/Apr/07
Yeah, it's offical Md Patrick Dempsey wear lifts!
MD
said on 8/Apr/07
Realme, look at the photos I posted, below.
Realme
said on 7/Apr/07
Sorry... (lol) I meant to type that it is not a 2 and half inch height differential. T.R. is listed as 5'7", and Patrick is listed at 5'9.5". It doesn't look like 2 1/2 it looks just like 2. Patrick to me looks to me to be only 5'9".
leonari
said on 5/Apr/07
Realme: then you don't know what 2 inches differential looks like!
Realme
said on 4/Apr/07
Can someone explain this picture. Dempsey look his height (5'9.5"), and T.R. looks 5'8" This is not a 2 inch height differential!
Click Here
Anthony
said on 2/Apr/07
dmeyer was referring to Dempsey as 5'10, not T.R. Knight, who to me looks 5'7 at a max.
radio_man
said on 2/Apr/07
demyer, no offense man but ru blind?!!!!!!! 5'10!!! no way, he look like 5'8 tops!! with shoes on tv!!!!
so I think this guy its' 5'6 tops!!!..dempsey ints no that tall either, he seem only 5'9, average!
dmeyer
said on 16/Mar/07
tr was no less than 5'7 yesterday he had weird snickers but they were very low cut so no lifts
MD
said on 16/Mar/07
dmeyer, it is quite obvious Dempsey is not wearing a pair of Nike shox in the picture I posted. The only question for those ones is whether or not he is wearing lifts. If he is, than perhaps 5'7" is correct, if he's not, than there is no way T.R.'s even this.
dmeyer
said on 16/Mar/07
i worked today with tr and you were right he was no smaller than 170 cm he had 1.25 low cut snikers about 4 inches shorter than me
dmeyer
said on 14/Mar/07
dempsey wears nike shox on the set i met him 3 times or more wish makes him look 5'10ish
MD
said on 13/Mar/07
If Patrick Dempsey is 5'9.5", T.R.'s got to be shorter than even 5'7", or Dempsey's in some lifts:
Click Here
Click Here
I mean, you could take a good inch off, here.
leonari
said on 13/Mar/07
rather 5'6".
dmeyer
said on 12/Mar/07
seems to be about this height when i worked on greys