Tim Roth's Height
5ft 7 (170.2 cm)
British Actor best known for roles in movies Reservoir Dogs, The Incredible Hulk, Rob Roy, Pulp Fiction, Meantime, Vincent & Theo, Rosencrantz & Guildenstern Are Dead, Gridlock'd, Funny Games, Selma and Planet of the Apes. On TV he starred in Lie To Me. In a 1995 Ew.com article, it mentioned
"the 5-foot-7-inch Roth"
, although in a late 1980's Spotlight casting directory, Tim was described as
"Height 5 feet 8 inches"
.
Tim with
Gemma Arterton
Photos by PR Photos
You May Be Interested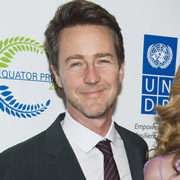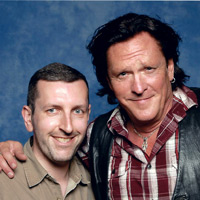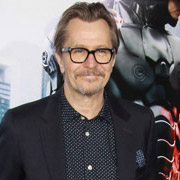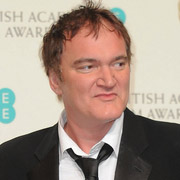 Add a Comment
78 comments
Average Guess (37 Votes)
5ft 6.37in (168.6cm)
Tall Sam
said on 29/Sep/20
I agree that he's of similar height to Bob Dylan, most likely 5'6.5" for the better part of a day. I've been a big fan of his ever since Reservoir Dogs.
Miss Sandy Cowell
said on 14/May/20
🎁🎂🎈🎉 Happy Birthday Tim! 🎉🎈🎂🎁
A Very Happy 59th Birthday to Tim Roth!
I just found 170cm for him so I will go back up to 5ft7 for the English actor who puts on such a convincing American accent for the many American films he stars in, including Quentin Tarantino's greatly enjoyable masterpieces.
🎁🎂🎈🎉🎁🎂🎈🎉🎁🎂🎈🎉🎁🎂🎈🎉
Miss Sandy Cowell
said on 22/Apr/20
@ Comment95 - In all fairness to Tim, he is doubled up in pain throughout much of 'Reservoir Dogs', and looks tiny with the caring Harvey Keitel, but in fairness to you, Tim doesn't look too tall in 'Funny Games' either, and makes no attempt to take on the two (much taller) young thugs, Michael Pitt, who is around 5ft11 and the shorter Brady Corbett. One thinks, "Why isn't he making any attempt whatsoever to defend his family?"
Okay, so they knock Tim to the ground at the beginning with one of his own golf clubs, but surely there would have been other ways? I showed the film to my boyfriend, who thought he played a wimp, which is rather a contrast to some of the parts I've seen Tim in!
Altogether, a brilliant actor and I have bought movies before because he's starred in them. Al Pacino isn't tall, and he's played the hard man in every film I've seen him in. Tim plays a combination of both tough and vulnerable, but he's always worth watching.
I think 5ft6.5 will suffice!
🏚️🐀🔫💰💰💎💍
Comment95
said on 19/Apr/20
in Reservoir Dogs he looks like a tiny, 5'6 person, so i dont know
Anna Smith
said on 12/Dec/19
He's probably like Bob Dylan who, with good posture, can be 5'7, but in general he seems around 5'6. Especially in "Lie to me".
Pierric
said on 8/Dec/19
Hi Rob, could you make an estimation of French actress Jeanne Balibar (on the left of Tim Roth). I'd say 180 with shoes, a kind of heals which can give fore me an advantage of about 8 cms. If Tim Roth is 172 on shoes, I'll put her at about 172 barefoot. Are you agree ? Thanks
Click Here
Click Here
Click Here
Click Here

Editor Rob
That's a fair enough estimate for her
Miss Sandy Cowell
said on 26/Jun/19
How many times does Tim use the 'F' word in the opening scene of 'Pulp Fiction'? I'm going to have to count one day! It's particularly funny because he's a very well-spoken man.
As he's 58 now, I reckon Tim has lost a bit of height. I saw him made up to look much older in a recent part he took, playing a role that had previously been played by Richard Attenborough, as a creepy mass murderer. He didn't look much more than 5ft6, and that cannot be blamed on the make-up department! 😁📺
This time round, Tim can have 5ft6.5.👍
Miss Sandy Cowell
said on 14/May/19
🎂🎁😁 Happy Birthday Tim! 😁🎁🎂
Tim turns 58 today. He doesn't look it, does he? The man has fascinated me in films galore, from 'Reservoir Dogs' and 'Funny Games' to 'The Incredible Hulk'.
Have a good blast today Tim! 😁👍
5ft6.75.
🎈🎁🎈🎁🎈🎁🎈🎁🎈🎁🎈🎁🎈🎁🎈🎁
World Citizen
said on 11/May/18
Hey Rob do you think he lost height?

Editor Rob
that could be possible now, though maybe 1/4 of an inch
Parker
said on 11/Sep/17
If Tim is 5'7, Kurt Russell & Sylvester Stallone are 5'10.
Click Here
errybodyshutup
said on 11/Jul/17
typical british slouch
Joe
said on 9/Jul/17
Rob, do you think the previous average guess of 5ft 5.9in was understandable, even though it's quite unlikely?
Sandy Cowell
said on 24/May/17
☀Correction Time!☀
That was meant to be 'Harvey Keitel is a noticeable CHUNK taller than Tim', instead of the 'word' that I put down, which isn't a word at all so we might as well forget it, whatever it was!
Joe
said on 21/May/17
Rob, do you think he's still 5'7", or do you think he should get a downgrade? Also, do you think he could have ever been more than 5'7"?
Editor Rob: wouldn't go over 5ft 7, and can understand 5ft 6.5 range as being possible. He does though have a kind of loose posture at times, making him seem barely even 5ft 7...
josh jeffords
said on 10/Mar/17
Love this guy at least back in the 90s fantastic actor small suits him.
Played everything from a cool cop to a menacing psycho with ease.
He looks 5 7 to 8 on film shoes lifts and angles aside he was likely 5 6.5 to strong 5 7.
From memory he seemed close to a pre inflated banderas but I havent seen four rooms in a long time.
May need a peak and now height he is not a young man 5 7 peak.
Pitch_Fork
said on 27/Feb/16
166-167 now max. 167-168 peak max
He has always looked 5'6'' or a bit less to me. The dude is really small. Pics with Waltz just prove that (if you wanna say he crosses his legs thus slouches take a look at other pics).
james
said on 10/Feb/16
Lol in The Hateful 8 Sam jackson's character calls him "little British man"
ghijok
said on 30/Jan/16
Struggle to see how he's 170cm when next to Christoph Waltz.
Click Here
Click Here
184.3cm (Night)
said on 17/Nov/15
Funny reading those old comments from Big G, it was obvious back then to some that he was 5'6.5-5'7 range comparing him to Roth. Especially that Mcfan guy guessing G at 5'8 in sneakers he is probably right on the money. Although with those portman's maybe 5'8.5.
Tim looks good at 5'7 anyway, not in the least height conscious.
Thomas
said on 14/Nov/15
I recently met Mr. Roth at the AFI film fest for the screening of his film "Chronic". I'm 5'6 and he appeared to be an inch or two shorter than me. By the way, he was relaxed, a gentleman, and was very kind to me personally. Amazing actor by the way.
mande2013
said on 23/Jul/15
And Little Odessa too...
Sam
said on 26/Jun/15
Rob, could you add Meantime, Vincent & Theo, Rosencrantz & Guildenstern Are Dead, Gridlock'd and Selma to his credits?
Sam
said on 8/May/15
He's got such bad posture but I wonder if he's unlikely enough to have lost some height before 60.
Mike
said on 12/Jan/15
Can you add Pulp Fiction and Lie to Me?
Sam
said on 7/Jan/15
I do believe he's a 5'7" guy but he slouches quite a bit and it can make him seem even shorter. I think he & Keitel might have given the best performances in a Tarantino film in Reservoir Dogs, except for maybe Uma in the Kill Bills.
Realist
said on 12/Jun/14
Rob he has lost atleast an inch he looks like a dwarf with Nicole Kidman who's 6'2.5 with those heels.
Powerhouse
said on 28/Sep/13
About 5'6
Matt
said on 12/Aug/13
Was a little shorter than Harvey Keitel, who was a strong 5'7-.5 in his peak.
Silent d
said on 8/Oct/12
He has really bad posture. He walks with a hunched back. I think if he straightened up, he could be much taller. I think he went to chiropractor to crack his back, he would be taller. What do you think rob but he is quite old though? He does look 5 foot 7.
PHL
said on 30/Mar/11
cmon guys ... a 5'7 guy dont look that short in ALL ocasions. he exactly height is probably 5'5.
John
said on 17/Mar/11
I'd say 5'6 to 5'7 sounds about right if he's in shoes.
kookierx
said on 9/Mar/11
same here
NO more than 5-6.5" MAXIMUM imho
TruebloodFan
said on 2/Feb/11
looking at him in 'Lie to me' series I've been watching these days, he looks a strong 5ft6. The guy is never fat and he's very cool, so that helps him looking a full 5ft7. On the other hand, he hunches a lot, maybe that makes him look 5ft6, while in reality he's 5ft7.
p.s. @Tony Greene; about Phillippe...the guy is no more than 5ft8...the average height of man.
toni
said on 31/Jan/11
Looks 5'6 at most. He was so tiny in the hulk movie
Sam
said on 3/Dec/10
to parker
the u.k is not the world.
the worlds most populated countries (besides western countries):
China, India, Pakistan, bangladesh, ethiopia, egypt brazil,indonesia, vietnam,japan are below 5ft8 in average male height.
its mainly because of nutrition reasons
Edwin
said on 16/Nov/10
I can't believe he 5 ft 7. No way. He looks tiny.
maggie
said on 28/Oct/10
Tim Roth is so cool. He is 5'7". It says on all his bios
Ashley
said on 17/Jun/09
He's a solid five-seven. And as for him being a "dick", everyone has their bad days, and he's also known for being a little cool toward male fans but from female fans who've met him I've heard he treats them like gold.
Hugh 190cm
said on 12/Jun/09
If Roth is 5ft7 then Glenn has to be 5ft8.
Yaspaa
said on 23/Apr/09
Looked a lot shorter than Jennifer Beals (albeit in heels) in the new episode of 'Lie To Me',it's looking like he could be 168.
MD
said on 19/Jan/09
Rob,
More than anything else, this probably shows that Wahlberg is a huge lift wearer (which would actually in finally getting Wahlberg's height correct), but here is Tim back in 2001 at the
Planet of the Apes
premiere with Mark Wahlberg:
Click Here
Click Here
Again, this shows either that Roth is not even 5'7", or yet another piece of proof Mark's a lift wearer.
leonari
said on 26/Oct/08
Rob: After looking at several of his movies I really think he is no more than 169 cm. What do you think?
[Editor Rob: don't know about that, there's a chance but is he kind of guy with good or loose posture?]
Rachel
said on 23/Oct/08
Well, it certainly doesn't help figuring out his true height when he hunches all the time. He's a great actor, but his posture is terrible.
Heightdetective
said on 28/Apr/08
His posture isn't best, 169-170 cm seems correct to me.
Anonymous
said on 24/Mar/08
Hilary, just curious why you insist on wearing 4 inch heels when you're 5'8"?
Hilary
said on 26/Jan/08
I met him last month at a screening of Youth Without Youth. I'm 5'8 naturally and was wearing four-inch heels, and when I got to talk to him after the Q&A session, he was considerably shorter than I was. Don't quite remember the specifics, but I'd put him at tops 5'7. Probably closer to 5'6 these days.
Incidentally, I only got to speak to him for maybe five minutes or so, and he was quite nice to me. Very modest, maybe somewhat uncomfortable with this sort of attention, but not rude at all.
Daniel
said on 27/Nov/07
He looks like a 164, same height as JOE PESCI and MICHAEL J FOX. I can buy it 5'7...
Bengalltigerr
said on 17/Oct/07
He looked about 172 in Reservoir Dogs ,I don't think he's 169.
glenn
said on 7/Sep/07
hell,he can look 5-8 in front me at times and can very well be.
gangsta
said on 6/Sep/07
in the first pic he does look an inch shorter than glenn, in the second he looks around the same height as glenn, but its very hard to point out whos taller if one person is an inch taller than the other
glenn
said on 28/May/07
read my posts james.as for his demeanor,he was rude and didnt want to pose the first time.nicer the 2nd time.and drunk.
Wcstats
said on 28/May/07
wow glenn, he's really that unfriendly. I never knew. You got my curiosity going. I never pay attention to his real life interviews. Is he as unfriendly as the characters he plays in the movies?
James
said on 27/May/07
Glenn if he is 5ft7 then why is he exactley the same height as you???
James
said on 25/May/07
Glenn, when you asked to pose with him for the first photo was he confrontational?
Anonymous
said on 14/May/07
5 ft 7-5 ft 6.5 are dead on for this guy.
Anonymous
said on 28/Mar/07
In the film 'Gridlock'd', Roth is only a smidge shorter than Tupac Shakur; I have Roth at 5'8" and Tupac at 5'8.5
glenn
said on 17/Feb/07
roth could be 5-8.i wouldnt give anyone a height mcfan being you and i had problems before.
mcfan
said on 16/Feb/07
Roth and Glenn look the same height. Glenn, are you sure you're 5'9.5 in sneakers? That's pushing it quite a bit. I'll give you 5'8 in sneakers from the photos I've seen on this site.
[Editor Rob: you can't 'give' someone a height, if they have measured themselves at and stated this height in sneakers or shoes.

I am 5ft 8.6....in converse or 'fashion sneakers', 5ft 9.1-2 with normal shoes/average sneakers (this is what I am in every pic 2006 I took), and just about 5ft 9.4 in nike shox...

which I must say could be the CelebHeights award of "sneaker of choice" for 2007...I think I might have to pull a Franco and become a 24/7 walking talking advert for shox! - Nike, if you're reading, send me few spare pairs of green and white shox, 9.5us please ;)

but anyway, Roth's head could be slightly closer, and if the camera is relatively close you gotta take a little amount into consideration.]
Glenn
said on 14/Feb/07
Oh,leonari,he had casuals.
neishow
said on 13/Feb/07
dont understand glenn, he looks the same height as you. (173cm???)
Anthony
said on 13/Feb/07
He looked marginally shorter than Harvey Kietel in "Reservoir Dogs", about half an inch. If Kietel's 57.5, than Roth is probably 5'7 even. And Monica Bellucci probably has on heels.
The Horse of FUNK
said on 13/Feb/07
Don't know why, but he looks 171cm with Glenn.
Glenn
said on 5/Oct/06
I heard others tell me he isnt too friendly.
antron
said on 4/Oct/06
seems like he has a big head (literally, I really don't care how nice he is), no?
Glenn
said on 4/Oct/06
He said no to this first photo with an attitude.I embarressed him in front of his friends and got him to pose.
Glenn
said on 4/Oct/06
Bumped into him again last week.alot nicer,but drunk.looked 5-6,but that was an illusion.got pic back,he looked close to my height.the man is no smaller than 5-7.maybe a littlemore.
Joe
said on 2/Oct/06
I would say he is 5'6 but not under that. He does seem like a dick in interviews. I still love his work. What made him seem like such a sausage glen?
sam
said on 11/Jul/06
Why did you say "a sausage", Glenn? Are you saying he's a dick or were you thinking of food?
Wcstats
said on 2/Jun/06
He can appear quite small. A friend of mine met him and said he was close to my height and i'm 5'8. So 5'7 is probably on target.It's too bad i wasn't there to meet him so i envied my friend. Good actor as he's good at playing the bad guys.
Mr. T
said on 20/Apr/06
He looked 5'6"-5'7" right next to 6'1.5" Tarantino in Four Rooms.
trueheight
said on 16/Mar/06
he maybe 5'8 based on Grid'locked, he looked just marginally shorter than 2pac who is 5'9-5'10
[Editor Rob: he had, what looked like bigger footwear in that film]
TNTinCA
said on 15/Feb/06
Looks pretty close to 5'7" in my opinion. Outstanding actor by the way.
Glenn
said on 15/Jan/06
correct.and a sausage.
CelebHeights Editor
said on 31/Dec/05

Don't know what magazine, but:
"He's tiny, is Tim. Looks around 5ft 5in, although he's doubtless officially 5ft 7in."
mcfan
said on 18/Jul/05
Tim Roth seemed about a half-inch taller than Jennifer Connelly in "Dark Water." I'll give him 5'7 at the most.
delfonic
said on 4/Jun/05
I waited on him in a London restaurant. I think 5' 7" is fairly accurate. He had boots on and was still a solid couple of inches shorter than me (I'm 5'9" exactly barefoot).
leonari
said on 4/Jun/05
No they are not the same height I wold go for 5'8" 2 PAc and 5'7 Roth...5'9" seems to high for Pac
Lmeister
said on 4/Jun/05
I think U are right Rob. Tupac is around 1.25 inches taller than Roth...