Tom Green's Height
6ft 2 ¾ (189.9 cm)
Canadian comedian and actor. On his blog he now claims
"I weighed myself yesterday and was suprised to find myself at 189 pounds. I'm 6 foot 4"
, and also on twitter:
"I am 6 foot 4 and 185 pounds now."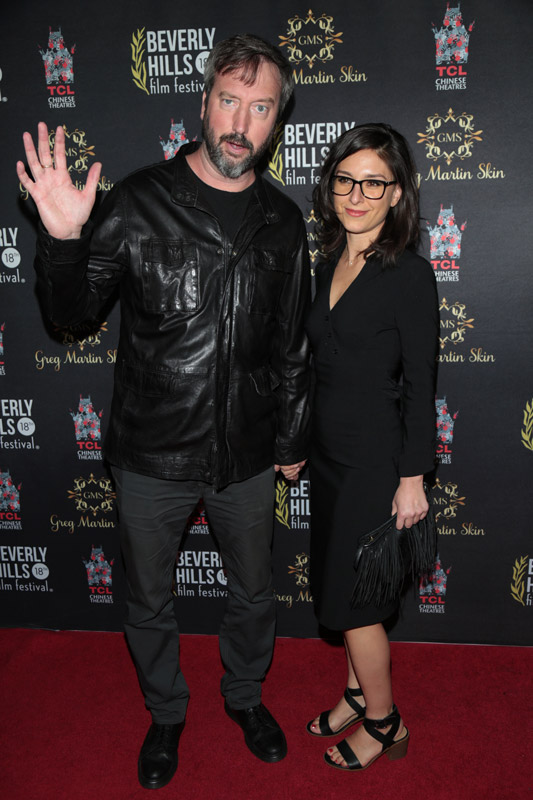 Photos by PR Photos
You May Be Interested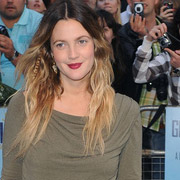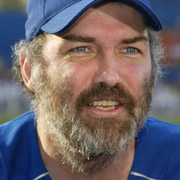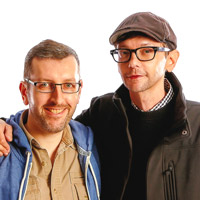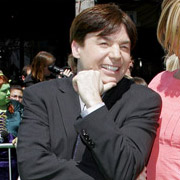 Add a Comment
63 comments
Average Guess (9 Votes)
6ft 2.86in (190.1cm)
Mickie
said on 10/May/20
Solid 6'2", fine. But I struggle to see even 190 cm let alone 6'4".
Nik
said on 3/Nov/19
@ Rob - How tall is the girl!?
Chris Junior Hernandez 1990
said on 1/Sep/19
Tom Green is def taller than David Thewlis who was 3" shorter than 6'5 Tom Noonan but get listed 6'3 by Rob.
Canson
said on 3/Oct/18
The guy looks 6'2 range in person and 6'2 in the pics with Dennis Rodman. The best case scenario if I overestimated his shoe at the time is that he's 6'2.5 or 6'2.25. I had boots on and had a good 3" on him when I met him. Funny thing is he commented on my height like I was a giant or something and now he's claiming 6'4". 🤦‍♂️
Click Here
Dubstep
said on 21/Apr/18
How tall is Stefanie Estes with Tom Green here?
Click Here

Editor Rob
She claims 5ft 11 and 140 pounds, it sound believable enough.
James B 170.8cm
said on 8/Feb/18
Rob i think 6ft2.5 seems the best fit for tom.
6ft3 just seems a bit extreme. But yeah his posture isnt great.
Rampage(-_-_-)Clover
said on 16/Nov/17
185lbs is a joke, try 230lbs
Hi
said on 27/Jul/17
More than 4 cm than Jason lee
berta
said on 10/Jan/17
i thought he was maybe 189-190 range but in that movies with jason lee who looks like a good 187 guy, there was atleast 1 ich beetween them if not more. and that makes this guy minimum 190 and at most a littel under 192 and if the take the number in the mittle that makes him a weak 191 guy
Canson
said on 25/Jun/16
Very thin guys always look taller. Take a look at a pic with Dennis Rodman and him. Worm has 4+ inches and Worm is 199 cm
Canson
said on 24/Jun/16
I've met the guy in person in 2009 in DC at the Improv. I was in boots and he thought I was a giant. I had 3+ inches standing next to him but he was in normal shoes. With boots I'm close to 6'6 and my cousin who is 6'3 was taller than he was by an inch. He exaggerates his height when he isn't wearing higher shoes. He's tall but He's a solid 6'2 no more. He's 6'3 in shoes. Very very funny though
Canson
said on 24/Jun/16
I've met the guy in person in 2009 in DC. I was in boots and he thought I was a giant. With boots I'm prob close to 6'6 and my cousin who is 6'3 was taller than he was. He exaggerates his height when he isn't wearing higher shoes. He's tall but He's 6'2. He's 6'3 in shoes. Very very funny though
Stella
said on 1/Jan/16
Yep he's 6'4 my dad is 6'3 and he looks about the same height🖖🏽
MIKESOWELL
said on 22/Dec/15
Tom Green always looked to be in the six foot two to six foot three range to me.
Rampage(-_-_-)Clover
said on 20/Jun/15
I don't think 6ft4 is a ridiculous claim. A lot of 6ft2 guys even claim it at times.
He's looks about 6ft3 to me.
Fern194cm-192cm
said on 29/Dec/14
Around Kenny Hotz who is 5,11 and a good 4.5 inches shorter than legit 6,3 Spenny. It seems to me that Tom green is closer to 6,2.
avi
said on 30/Nov/14
Saw him in a pic with strong 6'1 guy I know.
6'1 at most.
Mathew
said on 9/Sep/13
matt says on 5/Sep/13
I met him at his stand-up show ,hes about 6'1
---
As low as 6'1" calling 6'4"? I never thought of him as particularly tall as a 6'4" guy should be, so maybe you're right. But that would be pretty bold calling 3" taller than he is. 1" - 1.5" is easy to get away with, 3" is a big jump.
matt
said on 5/Sep/13
I met him at his stand-up show ,hes about 6'1
MaskDeMasque
said on 18/Feb/13
I reckon 6'2.5 tops.
James
said on 15/Nov/12
Wtf he always looks tall unless he's around NBA players
ANDREA[ITA]
said on 21/Dec/11
Never looked this tall, lucky to be 6'2!
LAN Jiao
said on 26/Oct/11
In saving harvard tom green hold a good posture and ultra thin weigh like 135-140 look 1.5" taller than jason lee with slight bad posture. Jason lee is a solid 6'1 everybody agree it, so easy to tell tom green at 6'2.25 near 189cm.
El RushBo
said on 2/Jul/11
he's 6' 3" in shoes, so that makes him 6' 2-6' 2 1/2" barefoot.
Mathew
said on 29/Jan/11
I doubt he's anything more than 6'2.5".
Rampage(-_-_-)Clover
said on 12/Jan/11
He's just over 6"2, 188/189cm
Michael Mills
said on 17/Mar/09
6'4" 189 lbs. here, I was surprised to find out Rainn Wilson of The Office is only roughly 6'2", so he's no taller than my brother. He always did get listed at least six-three. Donald Trump has also claimed that height (6-3) but they're both 6'2"
Danimal
said on 24/Feb/09
He is definitely more than 150 pounds today. He has gained A LOT of weight over the years (alcohol will do that to you). He's at least 190 pounds today (which isn't really that heavy anyways).
yoyo
said on 22/Feb/09
in Stealing Havard with 187 Jason Lee he looks more like 190 most scene and his super skinny in that movie, looks about 150pounds. Nowadays i have no doubt his 189pounds or not. But def he grow fat..
Maya
said on 16/Jan/09
He is very tall and even thin like 6'3inch. His roles are funny i want to see him in serious roles, when i find out he was once with Drew b. I was shocked both look horrible together!
Anonymous
said on 21/Sep/08
Saw him today, I'd say he's about 6'2.
Tony
said on 21/Aug/08
when the tom green show came out he first claimed 6'1 unless he grew after 25 and into his 30's
Daii
said on 6/Aug/08
he is tall, he looked 6'2 but he may be more!
RICHARD
said on 10/Jul/08
Looked considerably taller than the rest of the cast in Road Trip. Looked 6'2 or 6'3 there. I think he shuld at least be listed at 6'2 1/2 to be accurate.
BK_Daniel
said on 27/Jun/08
In Stealing Harvard he looks an inch t inch and a half taller than Jason Lee, so 6 foot 3 is probably right, he may have been just under 6'4" at some point but not now.
Davey
said on 25/May/08
If he says 6'4 i would beleive him.
Braden
said on 30/Dec/07
in the movie freddy got fingered he co-stars with rip torn being his dad and tom gree absoulutly TOWERS!!!!! over him so id say he's easily 6'4", also rip torn is about 5'10"
t
said on 7/Jul/07
i met him in ottawa and he looked a good 2 inches taller than my dad who is 6'1 so id say hes either 6'3 or 6'4
Danimal
said on 24/Nov/06
He's between 6'3"-6'4". Not taller.
Aussie Bloke
said on 23/Nov/06
Yeah, he's certainly 6ft4 or higher, you only have to watch Stealing Harvard to notive that he is a good 3 inches taller than Jason Lee, who is 6ft1, so he has to be at least 6ft4
Danimal
said on 21/Nov/06
He towered over Glenn and Phil??? Tom and Glenn were around the same height and Phil was slightly shorter.
RICHARD
said on 20/Nov/06
I watched his show and always figured he was 6'3'' because he was so skinny and lanky on his show,plus towered over Glenn and Phil. So either he was 6'2'' or 6'3''. I haven't seen him now so I figured he looks more fatter and maybe he shrunk a little.
Viper652
said on 14/Nov/06
Voight looks 6-1 1/2 Max to me now.
Danimal
said on 13/Nov/06
Tom is between 6'3" and 6'4", or at least was. I believe he still is, but doesn't seem as tall because he has gained A LOT of weight since 2000.
Korben
said on 9/Oct/06
ok i am very confused
I just now see this -
Click Here
he appears taller then conan, but then conan seems to gain 2 inches, is he stepping on something or i still think hes around 194
Korben
said on 9/Oct/06
In freddy got fingered hes next to Harland Williams on top of the skateboard ramp, they dont stand up straight but they lean next to eachother, he looks about 2-3 cm shorter then him whos listed as 195 cm. Was hard to find some pics of him but i found this -
Click Here
it shows the actors to the right as 184 and 183 cm, judging by his eye level hes defianlty around 194 cm making green 191-192
Steven
said on 31/Aug/06
Definately a strong 6-3.
Darren
said on 9/Aug/06
Well he didn't lose his fame. He has his new internet talkshow on his website. It's getting more viewers than any other american late night talk-show, twice the viewers of Letterman.
It's true that Glenn and Phil were all pretty tall, also the guys in his old rap group were tall. Tom Green has the same thing as Conan O'Brien I think, they both seem to have big heads and wide shoulders which can make them look shorter than they are.
Danimal
said on 7/Aug/06
Viper, some doors are 6'7" as well and if he's 6'3"-6'4" plus his shoes which are 1-2", yes, he's techincally "almost" hitting the doorway.
What's interesting is that his two original co-stars: Glenn Humplick and the guy who always laughed (can't remember his name off hand), were also really tall. All 3 of them were around the same height. It's sad that such a talented guy lost all that fame after MTV. He was HUGE here in Canada from in the 90's (his 3 original shows before MTV).
Darren
said on 6/Aug/06
Well not literally ;) But you can see that he is a tall man, certainly taller than 6 feet or even 6 ft 1
Viper652
said on 6/Aug/06
"when he's walking through doorways his head almost hits the top of the doorway"
If his head almost hits the doorway then he is closer to 6-8, lol.
Jared
said on 5/Aug/06
hmmm.. I really think he is at least 6 ft 3, 6 ft seems pretty short. Did anyone see him on America's got talent? He was standing next to Regis Philbin in skateboard shoes and he looked like a giant next to him. Also on his new online talk show when he's walking through doorways his head almost hits the top of the doorway so you definately see that he's a tall guy. He almost allways wears skateboard shoes or sneakers too. I really don't know why he seemed 6 feet tall to you, since he has had people who are 6 feet tall on his show and he towers over them. He was clearly taller then his old pal Glenn Humplik who is 6 ft 2. He said he's 6 ft 4 but I guess that's a joke, recently someone asked again how tall he is and he answered 6 ft 5 ;) I guess it's an ongoing joke, next he's 7 feet tall.
But seriously he doesn't look much shorter than 6 ft 3
Anonymous
said on 27/Jul/06
TOM GREEN is about 6 foot. I'm 5'11 and he was an inch taller than me when I partied with him in New Orleans.
Anonymous
said on 5/May/06
I sure hope you don't mean Andy Dick the comedian, because just by looking at him in pictures he clearly does not look 6'1" alone, or next to other people.
Jared
said on 20/Apr/06
For awhile I thought Tom Green is probably shorter, like 6 ft 1, but I just saw an episode of the andy dick show where Tom was, and they were walking side by side, and Tom was clearly taller than Andy Dick, and I believe Andy is 6 ft 1. so 6 ft 3 sounds right, 6 ft 4 is a stretch I think.
joe
said on 6/Mar/06
I think Tom green looks shorter than he is because he has a big head. When he's by himself or with tall people in pictures, they look like average size, but when he's with average height people he looks taller. also he has gained some weight in recent years, and his face and body is much more round than when he was younger. In the movie Bob the butler he's taller than Brooke Shields, and she was wearing high heels in some scenes, and Tom wore sneakers, but you can't tell from movies, some can wear lifts or shoot the way that they seem taller.
Does anyone have any pictures when he was a guest on Late night with conan o'brien? Tom green claims to be the same height as conan, so you could see it from that.
J-Dog.
said on 3/Mar/06
You're right about Bana, ya' got me there Robby! :)
[Editor Rob: at the very beginning I thought Bana was a solid 6ft 3 guy and listed him as such!]
J-Dog.
said on 1/Mar/06
He looks tall and hasn't "aged" to a point where height would be affected. Tom Green is definitly 6'3" or 6'4", both are very, believable and far more accurate than 6'2". I think it has become the commonplace fallacy to immediatly downgrade someone before ever assuming they are as tall as they say. For example Eric Bana looks 6'3" but people have to chip as much away as they can by saying he is 6'2.5" just for what?
Here he is by legitimate 6'2" Jason Lee. http://images.allmoviephoto.com/2002_Stealing_Harvard/stealing_2559.jpg
[Editor Rob: bana himself said he was a little over 6ft 2...]
Mr. R
said on 28/Feb/06
Tom Green has always seemed pretty tall, but I think he shrunk when Drew Barrymore divorced him! (At least his bank account did!)
joe
said on 27/Feb/06
In his show he looked pretty tall to me, he usually towered over everybody.
But nowadays he seems shorter, maybe he shrinked as he aged.
Anonymous
said on 24/Jan/06
I just can't see him being 6'3". He just doesn't look big enough anywhere. Sorry, he looks 6'1".
d
said on 23/Jan/06
I thought he would be about a 6'2, but i can see the 6'3. 6'4 would be a stretch i think. He's canadian tho, not US. He started his "gross out" antics on the streets of Ottawa here.
jello
said on 21/Oct/05
http://www.wowzone.com/tg_show.JPG
He doens't look that tall. I would say 6ft1 but why should he lie? Probably he is that tall