Tom Wilkinson's Height
6ft ½ in (184.2 cm)
English actor best known for roles in films such The Full Monty, The Ghost, Eternal Sunshine of the Spotless Mind, Rush Hour, Michael Clayton, Batman Begins, The Ghost Writer, Valkyrie and Shakespeare in Love. He once said
"I'm 6'1"
, which is a natural rounding up from the height he gave in the 1990's, which was
Height 6 feet ½ inch
.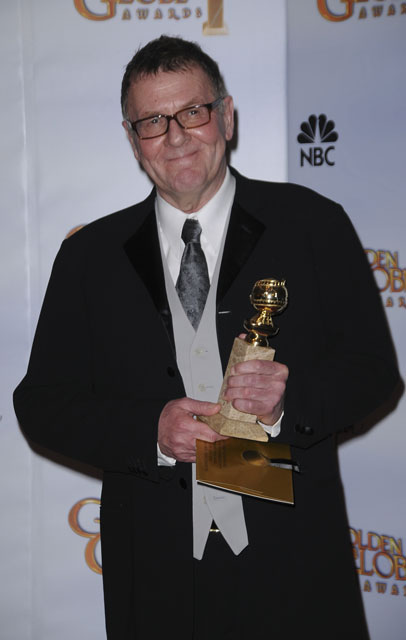 Photos by PR Photos
You May Be Interested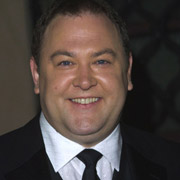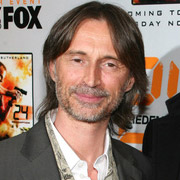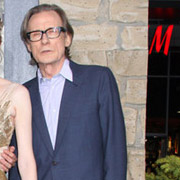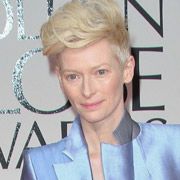 Add a Comment
25 comments
Average Guess (6 Votes)
6ft 0.5in (184.2cm)
Miss Sandy Cowell
said on 4/Jun/20
I'm watching Tom-Tom in a film called 'In The Bedroom', which also stars Sissy Spacek, Nick Stahl and Marisa Tomei. It's a film which won 5 Academy Awards, so it should be good.
I didn't have to wait long at all to see if Tom would be effecting an American accent. He is, and a very good one at that! He's the tallest of the actors I've seen so far.
6ft0.75
Lenad 5ft9.75in
said on 22/May/20
He looked slightly shorter than Jim Carrey in eternal sunshine. Don't think Tom was ever over 6ft1.
MBR
said on 18/Feb/20
He actually looked much taller than my 5'11.75 dad.
Rampage(-_-_-)Clover
said on 22/Jan/20
Rob, maybe 6ft flat today?

Editor Rob
Might have lost an inch by now, but yeah I think it would be safe to say he's not over six foot now.
Rampage(-_-_-)Clover
said on 1/Nov/17
Rob, is there a website or do you just google an actor's height etc.?

Editor Rob
there are obviously lots of agencies on the web, but in the UK they published casting directories from the 1930's onwards, I have a fair amount of them.

One thing I'd take from them - the huge majority of people who go into acting never become well known or big...
Rampage(-_-_-)Clover
said on 31/Oct/17
Rob, where are you finding all these actors CV heights?

Editor Rob
since a few folk didn't 'believe' 😏 some of the descriptions of heights existed, I thought ok, since it's absolutely relevant to celebheights.com I will at least show were some of these heights came from 👍

It's certainly useful to see what some actors were willing to be listed at.

You can see how a guy at 6ft 1/2 inch would naturally say 6ft 1 in conversation...

Rampage(-_-_-)Clover
said on 1/Sep/15
Maybe 6ft0½ today Rob?
Rampage(-_-_-)Clover
said on 29/Jan/15
I've seen 6ft2½ and 6ft3 listings in the past. He's quite a large framed guy and might give a taller impression (Rush Hour). He wasn't much shorter than
Ben Affleck
in Shakespeare In Love and looked similar to Colin Firth (most likely 6ft1½ range at point). Looks closer to 6ft in The Exotic Marigold Hotel.
Rob, is there a possibility he may have been a little over this in his 20's-30's?

Editor Rob
I think he looked an honest 6ft 1 but now maybe doesn't quite look that tall.
Judd
said on 13/Jan/15
he had a funny role also in the patriot when he played Lord Charles Conrwallis. strong 6'1" when was young, no doubt about it!
Mike
said on 25/Dec/14
Rob can you add Michael Clayton, Rush Hour, Batman Begins and Shakespeare in Love? 6ft 1 seems right.
pataan19
said on 19/Jun/14
Rob he seemed to be at least 1.5 inches shorter than Mark strong in Rockn'rolla, plus premiere photos. I reckon his range today would be 6'.0"-.25" max!
Rampage(-_-_-)Clover
said on 2/Aug/13
Looked a big 6ft2 guy in Rush Hour.
Maybe, 186-187cm peak, Rob?
Rampage(-_-_-)Clover
said on 25/Jul/12
In Rush Hour he looked 2in taller than Chris Tucker.
If Tucker is 184-185cm or just below 6ft1 as listed here
Wilkinson is like 6ft2.5-6ft3! Which bizarrely enough he's
been listed as on some websites.
jake, 1.82 m- 1.83 m
said on 12/Dec/11
He was near, if not, 6 ft 1 in at peak. Nowadays he looks 1.84 m.
Josh B
said on 28/Oct/11
Looked a similar height to Rex Linn in Rush Hour
LAN Jiao
said on 17/Oct/11
he shrink nowadays. in rocknrolla he was an inch shorter than 6'1 mark strong. today tom wilkinson is 6'0
Lenad
said on 21/Jun/11
these days hes probably 184cm max
Rampage(-_-_-)Clover
said on 2/Apr/11
Is over 6ft1 possible, Rob?

Editor Rob
he said he was 6ft 1, I think he was that mark, maybe as he ages he'll lose some
Rampage(-_-_-)Clover
said on 5/Dec/10
Listed as 6ft 3in(191cm)
Real height is 6ft(183cm)
Hugh 190cm
said on 17/May/09
hmmmm. 184cm-185cm?
Anonymous
said on 6/May/09
Looks to be a bit shorter than 6ft1. Maybe it's his burly phyique that's giving the illusion. But then again he did look similiar to 186cm Gerard Butler and 187cm Mark Strong. Maybe 6ft1.5 peak and 6ft1 now.
Hugh
said on 27/Aug/08
In rocknrolla he looks the same height as Gerard Butler. 6ft2ish?
Hugh
said on 25/May/08
Looks 6ft1-6ft2 next to George Clooney.
thelasttiger
said on 25/Jun/06
6'1 is more liek it, he might have been 6'2" when he was younger and exaggerated by an inch but yeah, 6'1" is reasonable.
CelebHeights Editor
said on 8/Oct/05

Confirmed by his agency CV - 185cm and 81kg (that may be underestimated a tad ;) ).