Toni Collette's Height
5ft 7 ½ (171.5 cm)
Australian actress best known for appearing in films such as Muriel's Wedding, About a Boy and The Sixth Sense. On her
showcast
talent profile she was described as
"Height: 172cm"
.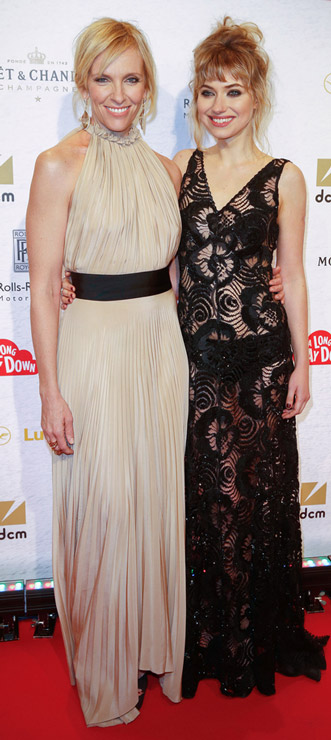 You May Be Interested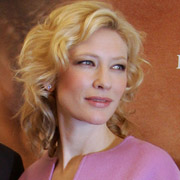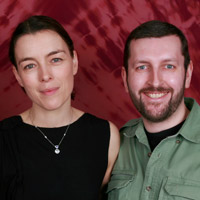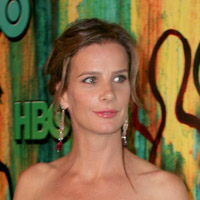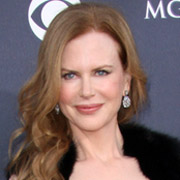 Add a Comment
28 comments
Average Guess (10 Votes)
5ft 6.97in (170.1cm)
Leesheff85
said on 7/Jan/21
She looks the same height next to imogen poots than aaron paul does. If hes just under 5ft 9 in shoes the best I can see her be is 5ft 10 in heels. 5ft 6 to 6.5 barefoot
Miss Sandy Cowell
said on 1/Nov/20
💐🎈🎂🎁 Happy Birthday Toni! 🎁🎂🎈💐
Wishing lovely actress Toni Collette a wonderful 48th Birthday today.
5ft7.5 👱‍♀️🌹🎉
💐🎈🎂🎁💐🎈🎂🎁💐🎈🎂🎁💐🎈🎂🎁
Nik Ashton
said on 2/Nov/19
She could be my height twin!
Miss Sandy Cowell
said on 10/May/19
Another good film of hers, with better chances for comparison than 'The Sixth Sense', is the underrated 2006 movie 'The Dead Girl'. It is a selection of short stories which all intertwine and is absolutely loaded with big names, including Toni, Rose Byrne, Brittany Murphy and a very funny Kerry Washington! 😄😂🤣
Miss Sandy Cowell
said on 10/May/19
This actress has just given her most incredible performance ever. She led a strong cast of stars, including Gabriel Byrne, Alex Wolff, 'Leftovers' actress Ann Dowd and a young starlet to look out for called Milly Shapiro.
I have never seen her act so well! This was no easy role to take on by the most experienced of actors, of which she is one, but Ms Collette excelled herself and deserves an Oscar in my opinion.
She plays the wife of Gabriel Byrne, and if he is the 5ft10 I think he is, possibly a bit less now, then I have no reason to doubt the 5ft7.5 entered for her here.
I remember she was pretty tall from the first time I saw her in 'The Sixth Sense', wherein she played alongside Bruce Willis, as the mother of a sensitive little boy who, and I quote, 'sees dead people'. Those days, I thought Bruce was over 6ft, having been misinformed, so I imagined that she was even taller! But now I know that he's around 5ft11, I can agree on the 5ft7.5 or so written here.
So that's what she's going to get from me tonight, together with my own personal award for knocking me for six just now! 🏆👍
⭐ Rob - Do you think you could add the 2018 film 'Hereditary' to her credits please? It really is THAT GOOD! 🤔
Junior Hernandez 1990
said on 21/Oct/18
I would have thought she was once 5'7.75" and maybe now 5'7.5" seem legit.
Sandy Cowell
said on 1/Oct/18
I saw her yesterday in 'The Sixth Sense'.
There weren't many opportunities to compare her to Bruce Willis, who was sitting down mainly when in close proximity of her, and as they don't talk of course....
She still came over as a tall woman though in 'The Dead Girl' and 'About a Boy'! 5ft7 sounds fine.
lee168cm
said on 9/Jun/18
How tall would you say the director of hereditary ari aster is judging by photos of him next to Toni? Would you guess 5ft 6-7 range Rob or a little under

Editor Rob
5ft 6 for Ari might be possible.
Lee
said on 11/Nov/16
She looked around the same height as 5'6" Alison tolman in krampus and 3.5 inches taller than 5'3" drew Barrymore In miss you already she's 5'6.5
jake
said on 5/Sep/15
Would've given her at least 5'7".
Ben
said on 17/Jan/14
She looked 5'10 next to '6 dylan mcdermott in 2in heels
anon
said on 26/Jun/09
She looks tall, but in Little Miss Sunshine, when she's having an argument with 5' 10" Greg Kinnear at the gas station, she's noticeably about 4 inches shorter than him. So 5' 6" sounds about right.
Francophile
said on 5/Jun/09
I used to work at Barneys New York as a buyer, and Toni I distinctly recall one time when Toni stopped by to purchase jeans. I would say she this height is accurate, that she is about 5'6.5 or 5'7. She's one of the few celebrities who looks the same in real life as she does on the screen. Terrific lady.
Anonymous
said on 3/Jun/09
she is 5'6" no taller In in her shoes she only looked near camerons height when she was in heels and cameron was in flats no way is she 5'8" or 5'9" plus in connie and carla she was the same height as Nia Vardalos who is 5'6"
Aimie
said on 30/May/08
yea she can easily be 5'7''.
Jty
said on 8/Mar/08
I reckon she's at least 5'7 or mayb even more. she's quite tall
Franco
said on 7/Sep/07
she does look tallish with shoes but she's not above 170cm.
remember when you saw her she had shoes or heels so that would make her normally taller 1 or 2 cm than you.
bonnie
said on 10/Jul/07
I live in Australia and know Toni very well... She is deffinetely 5'8" if not 5'9".... I am 5'8" and she is fraction taller then me!!!
Franco
said on 4/May/07
i have a nude complete shot of her from a movie, she's standing very straight (i put black on the intimate parts). safe to watch the foto.
Click Here
tell me what you see.
commo
said on 10/Apr/07
she is definately taller than Cameron Diaz with heels. In a picture it showed her like 3 or 4 inches taller than Cameron Diaz when she didnt have shoes on
Del Mar
said on 17/Feb/07
She was taller than Cameron Diaz when they were together in an interview, but then I also really doubt Cammy being much more than 5-7
Franco
said on 16/Jan/07
looks 5'7 imho.
aerotive
said on 31/Dec/06
Seems taller than this. I'd say 5ft 7.5in, maybe 5ft 8in.
Al84
said on 27/Sep/06
I recently met het in a london premiere and she is definetely 5'10 barefoot
Anonymous
said on 8/Sep/06
she looks taller than 5'6".. she looks really tall actually. I think she's 5'7.
ForensicNYC
said on 24/May/06
Seems to be level with 5'8" Cameron Diaz, but unsure of their shoes...
Click Here
Off camera, Cameron is about 1" taller...
Click Here
With 5'6" Shirley Maclaine...
Click Here
With 6'0" Sam Neill...
Click Here
Anonymous
said on 7/Mar/06
Link
- looks as tall as diaz to me
Brett
said on 21/Nov/05
I saw her near where I live and she had some big heals on, and seemed maybe 5'9"-5'10" so yeh around the height you have is fair, id say near 5'7"