Tony Leung's Height
5ft 7 (170.2 cm)
Hong-Kong actor, best known for Infernal Affairs, Hard Boiled, Chungking Express, Red Cliff, Bullet in the Head, In the Mood for Love and Hero.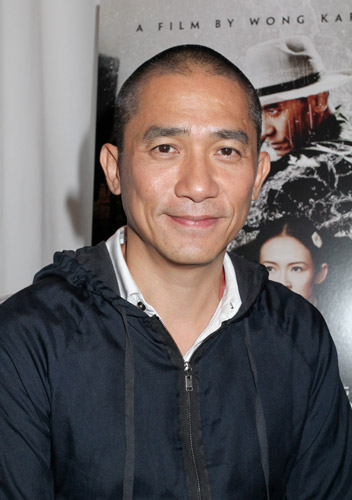 Photos by PR Photos
You May Be Interested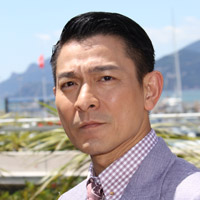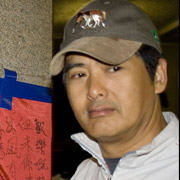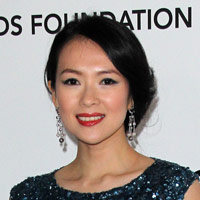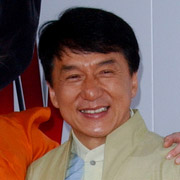 Add a Comment
29 comments
Average Guess (3 Votes)
5ft 7.75in (172.1cm)
Chris Junior Hernandez 1990
said on 29/Nov/19
Too tall to be 5'7 and too short to be average guess 5'7 3/4. Tony is 5'7 1/2 max.
Junior
said on 16/Oct/17
Closer to 171cm.
Hypado
said on 30/Sep/14
Yes, Tony Leung is 170/171cm range.
LAN Jiao
said on 28/Oct/11
he is reveal to be 5'5.5 with a hongkong journalist met tony.
Alan
said on 29/Jan/11
I met him in Hong Kong Pacific Place 3years before, I'm sure he is 172or173.
yoyo
said on 30/Apr/09
he cant be 5ft7.. his even lower like just 5ft5.5..
Anonymous
said on 21/Feb/09
This is "Fact" from a while ago. I wanna take what I said bout Andy wearing lift back. I just saw them on youtube recently and Andy was wearing normal shoes. So iono anymore haha
C.
said on 2/Nov/08
Yup, I remember "Duke Of Mount Deer". Old school TVB flashbacks, haha.
But yeah, I'm also thinking 168 cm, as most HK actors were that height back then.
leslie
said on 21/Oct/08
i really think andy and tony have the same height about 167-168 cm. In Hong Kong, there are still many people that height, Esatern aren't Western. I have seen many film Tony and Andy together, they are exactly same height, especially if u have seen "duke of mount deer". If u think about their generation, they r really ok
Felix
said on 17/Oct/08
I have a friend who worked with andy lau(Liu De Hua) in China, he is 170cm and he said andy lau is shorter than him and Tony Leung (Liang Chao Wei) is a little shorter than Lau. I am from North China and People from north is about 4 inches taller than south, In north, it is very easy to find a guy over 6 feet, but in south, 170(5.6) is a big guy.
C.
said on 6/Aug/08
5'7" is definitely a stretch. 5'6" range, definitely. I've been watching him since I was a kid and he definitely is 5'6"-ish or so in reality. Most HK actors and singers of the 80s were not tall. A lot of their heights are exaggerated, compared to now as the younger actors are definitely taller (when you factor in Taiwanese, Mainland, etc. stars too).
Anonymous
said on 29/Jun/08
andy lau and tony leung used to have the exact same height in the 1980's back in the old ancient movie where everyone wore the same flat shoes. Therefore, either tony had shrunk or andy had grown taller, which both of these aren't likely to happen. so that put them at the same height without shoes. around 167-170 cm
Random #2
said on 13/Jun/08
i will eat my shoes if hes 5' 9"... 5 7s already abit of a stretch... i live in hong kong and my dads seen him in person... now my dads about 5 9 and a half and said tony was raelly short... so im guessing 5' 6" would be the most intelligent guess
spooky
said on 23/May/08
andy was taller in infernal affairs due to his higher heel shoes, i think they have same height
Anonymous
said on 10/Mar/08
no way Tony is taller than Andy, I've watched so many films of the two together side by side, Andy always appears about 1 to 1.5 inch taller than Tony. Just look at the last scene in Infernal Afairs when the two faced each other, It's apparent Andy looks taller than Tony in that movie.
Felix
said on 19/Nov/07
The accurate one is 167.5cm, from physical exam data! I am from China.
5'11.5 guy
said on 29/Apr/07
5'7. One of the best actors ever. Wong Kar Wai is pretty tall and he TOWERS Tony Leung.
fact
said on 26/Dec/06
in tony's old movie "duke of mount deer" most of u probably wont know it. but andy and tony were in the same movie and tony was always the same or a lil taller than andy when they were barefeet o wearing the same shoes. In new movies nowadays andy always appear to be at least 1 inch taller than tony, probably cuz of the shoes andy wears.
anonymous
said on 19/Oct/06
met him in person.. 5'5.5" - 5'6" is about right.. andy lau is 5'7.5" and he has a good inch or two on tony
kene
said on 16/Sep/06
he is atually a 168ish.. 5ft6.. i mean a barefoot 168ish.. he can't be taller than 169. im 1.9m and im almost a head over him when i met him in H.K. he don't even looks over 5ft7(171cm)with shoes..
Mike
said on 15/Sep/06
In the movie Infernal Affairs he was 170 but that included about an inch of hair and an inch of heel from his shoes. If you take away his shoes and flatten his hair he is about 165 or 5'5". That is why some will say he is short and some will say he's not it's just a matter of how you look at height. Some will include hair and shoes, which I think it should, nobody walks around all day barefoot and bald, and some will not.
I KNOW
said on 13/Sep/06
in the movie infernal affairs there is a part when tony measure standing next to the wall with feet and inches. and he was exactly 170.
truheight
said on 13/Aug/06
both Lau and Leung are quite thin w/ slight shoulders. I'd say Leung is 170cm max
ppp
said on 7/Aug/06
he appear slightly shorter than Andy Lau, who claims himself 171.5 cm.
I think he is around 5'6 to 5'7
Leung
said on 1/Aug/06
Tony Leung is slightly taller than Andy Lau (5'8"), so Tony would be 5'8.5"-5'9"
Mario
said on 13/Jul/06
Can look from 170 to 175 in his movie's/ photo's. I would say that 171-172 cm is right.
Leung
said on 9/Apr/06
Tony Leung always appeared to be 5'7" in films, however in real life he's taller than expected, he's 5'9" but very slender, still a very good looking guy.
Jack Bean
said on 8/Apr/06
5'9 is impossible. 5'7 is fair and accurate.
trueheight
said on 16/Mar/06
He's about the same as Andy Lau. I agree he can appear taller. But he was substantially taller than Jet Li in Hero