Tracy Morgan's Height
5ft 8 ½ (174 cm)
American actor known for roles in 30 Rock, Cop Out and The Longest Yard.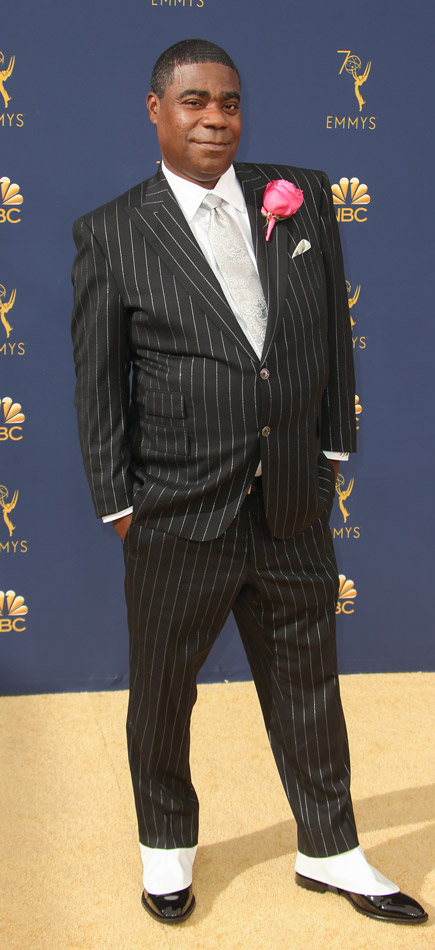 Photos by PR Photos
You May Be Interested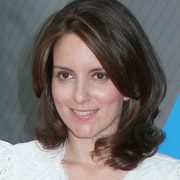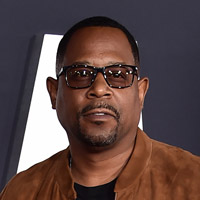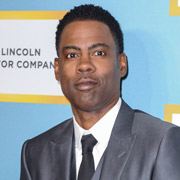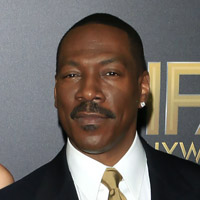 Add a Comment
25 comments
Average Guess (7 Votes)
5ft 7.61in (171.7cm)
Anthony L
said on 20/Sep/20
I've met him like 15-20 times he goes to a hotel in NY I work at almost every weekend he is no taller than 5'7 Ray way to check is watch him on old Martin episodes where he is almost shorter than Martin who is a generous 5'7
Panchsfhool
said on 21/Feb/20
1.73-1.74 is just right for him
Jammes
said on 4/Sep/19
Did anybody see Little Man? Next to Shawn Wayans whos 6'1 Tracy looked almost 5 inches shorter than Shawn. 5'10 isn't right like hes listed on the internet
Fisticuffs
said on 2/Jan/19
I love reading the cool stories people share on here. So inconsistent with their height estimates for celebrities.
Commentary
said on 10/Jul/18
I'm 6'. Tracy looked 5'4 - 5'5 to me. Saw him walk into a comedy place by me (I was 10 feet from the entrance) and when I saw him I was telling my brother "Wow, he's SO short." If you google him he comes up as 5'10" which is a total lie. He doesn't slouch. He walks extra straight and extra slow.
Thomas
said on 27/Nov/17
Met him last night at the fights and got a pic with him. I am 5'10 and have a couple inches on him. Tried to put pic on here but couldn't.
Realist
said on 14/Jun/17
This height is right
Digger Nick
said on 3/Apr/17
I met him after a comedy show probably back in 2009. I'm 5'9", and I was surprised that he was taller than me, and he was just wearing Converse. I'd say he was 5'9.5" to maybe 5'10". Like I said, I was very surprised that he was taller than me and thinner looking in person. I thought he was going to be short and fat.
Realist
said on 14/Nov/16
I thought he was 5'10.
Sammy Derrick
said on 5/Oct/15
In the movie Little Man he is described as a 5'10 black suspect
Bishop
said on 30/Jun/15
Rob, how much is the difference here?:
Click Here
[Editor Rob: looks a 10 inch difference]
Lorne???
said on 19/Feb/15
173-174cm, all day long.(Well, he could reach 175cm outta bed, but you know what I mean!)
avi
said on 3/Dec/13
always thought he was 5'10 but maybe under 5'9 is more accurate.
Joe the rock
said on 27/Nov/13
In the movie, Cop out, he stands side by side with Bruce Willis (5ft 11.5-6ft 0in)and looks almost as tall as Bruce. I think he is about 5ft 9-9.5in.
hurricane brat
said on 3/Aug/13
Rob remember when you said comments on lesser visited pages are good? This might be one of those heights that you should look at again..this guys never looks over 5'8 on 30 Rock.
[Editor Rob: a good chance he's somewhere in 5ft 8-9 range]
tim
said on 29/Mar/13
I think he is a weak 5'8" at best. He always looks very short next to anyone above 6 feet.
Virgoman
said on 19/Sep/11
Saw him at a Yankee game he is about 5'7"
Anonymous
said on 10/Dec/10
Pushing 5'10
Josh.J
said on 14/Feb/09
B serious: "Seems to look even, or shorter to Tina Fey on 30 Rock"
Click Here
please do some research and be sure before saying ridiculous things like that. he is cleary mnuch taller then her.
Click Here
here's a pic with johnny knoxville who is a solid 6ft. adjusting for the lean i would say he is around 5'8, 5'9.
f09e9rn
said on 13/Jan/08
i'd say 5,8 as well.
B serious
said on 9/Jan/08
I would not have guessed he was even that tall. Seems to look even, or shorter to Tina Fey on 30 Rock, esp in publicity stills with her and Alec Baldwin. He does love to slouch though. Need to research this further.
curtis
said on 30/Nov/06
I interviewed him face to face. He's 5'8".
Glenn
said on 5/Nov/06
Thats about right.giving me the lllusion of 5-8.
MD
said on 4/Nov/06
Glenn, what was your take on Tracy? I'm thinking even with lean he's probably more around 5'9" to 5'9.5" from other photos I've seen.
Danimal
said on 25/Jan/06
This guy trimmed down over the years.